Arizona Drug And Alcohol Detox Center
As a fully accredited, in-network drug and alcohol rehab center in Arizona, we've spent 20 years helping our clients achieve long term recovery through our evidence-based substance abuse treatment programs.
We're proud to offer individualized treatment and comprehensive therapies at every point along the full Continuum of Care, using a holistic approach to help our clients heal physically, mentally, emotionally, and spiritually. From detox and inpatient detox to several levels of outpatient treatment and a lifetime alumni program, we empower our clients with the strength, courage, and conviction they need to reclaim their life.
Satisfaction with Staff & Program
Significantly reduced levels of anxiety and depression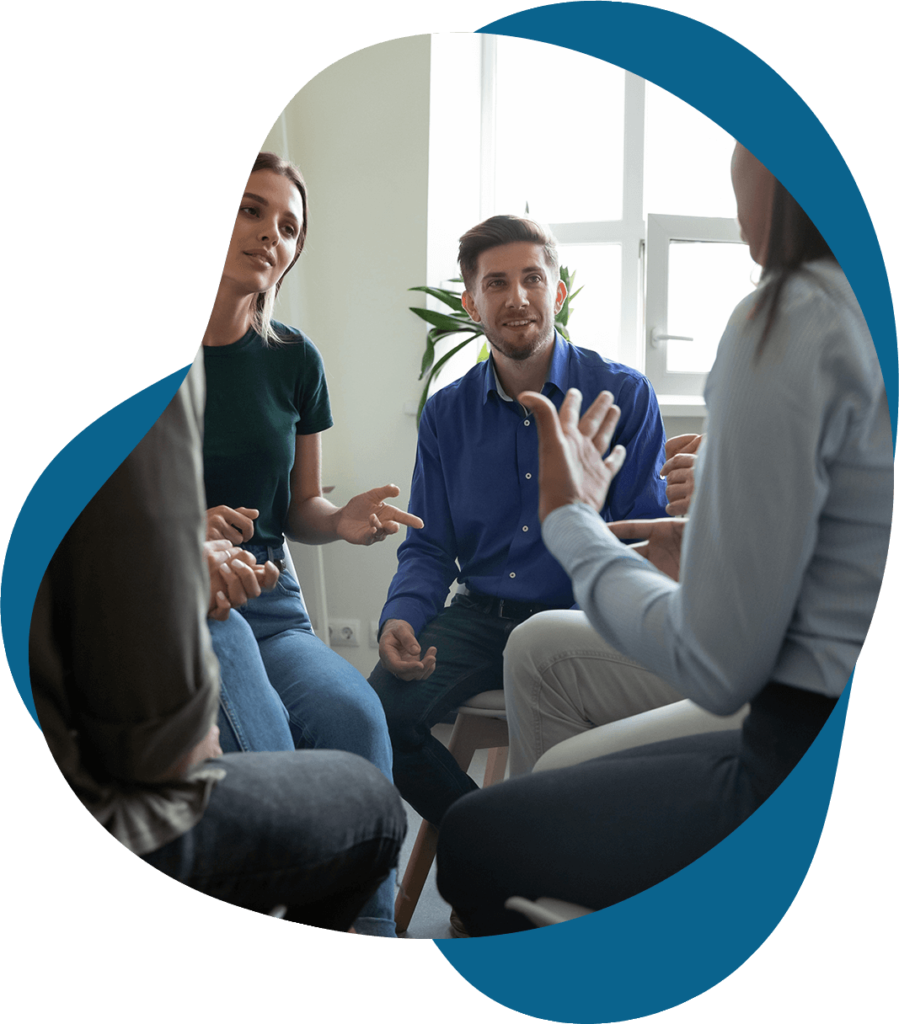 At the heart of our service is the Recovery Guarantee. If a relapse occurs within a year after completing our full continuum program, we welcome our clients back into our program at no additional cost. Why? Because we believe in the efficacy of long-term treatment. Our confidence is not just based on our own success metrics but is also supported by comprehensive case studies from leading national healthcare organizations. We understand the profound courage it takes to seek help, and even more so to return if needed. Our Recovery Guarantee ensures that financial constraints never stand in the way of a second chance.
Our team will contact your insurance provider on your behalf and provide you with a comprehensive, easy-to-understand summary of your coverage to avoid hidden fees, coverage gaps, or unexpected claims.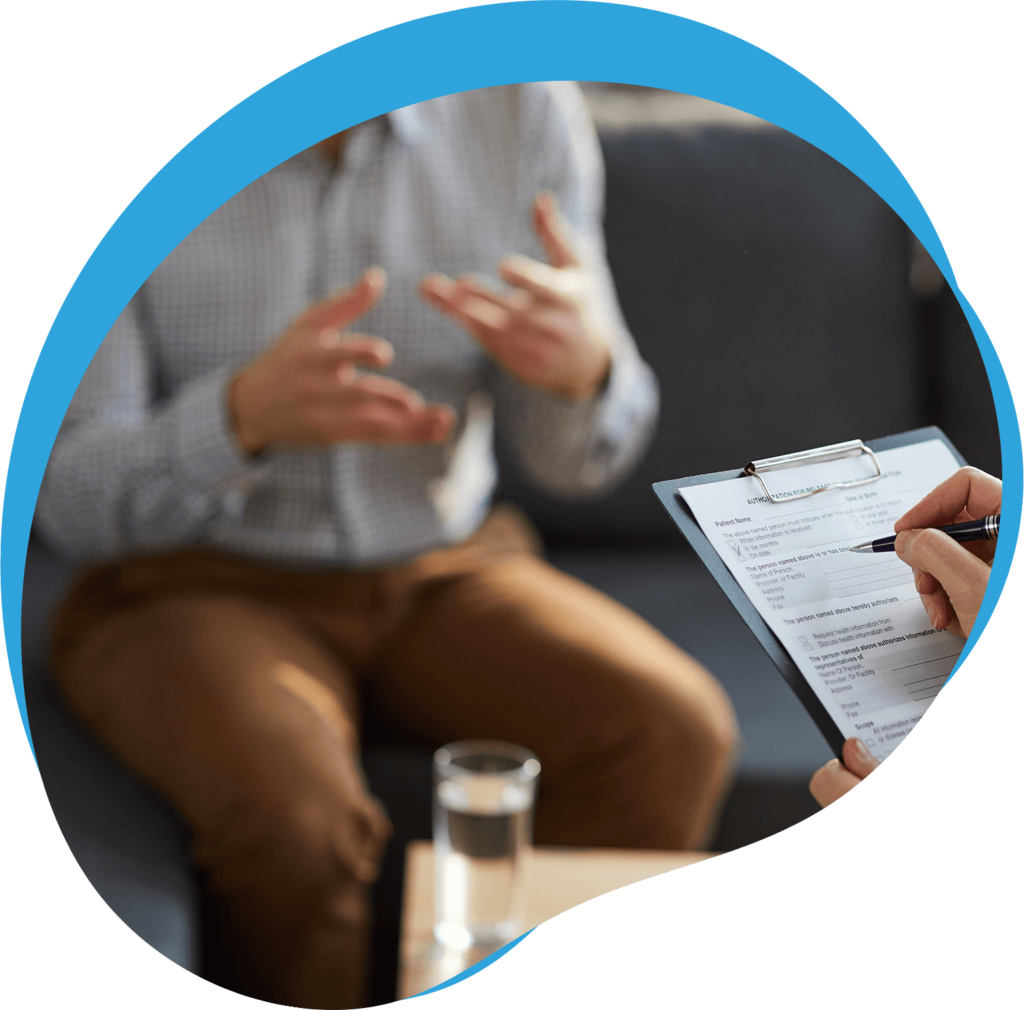 We Are In-Network With All Major Insurance Carriers




View Our Full List Of In-network Providers
Since 2003, we have been helping individuals suffering from drug and alcohol addictions. We have successfully helped thousands of adults, teens, and their families overcome substance abuse through our proven treatment methods. Our commitment to providing a strong support system lasts far beyond rehab.
Life changing and eye opening. Some really great people here that genuinely care.
If you need help then just call them and ask. River Source had my back and showed me so much that I thought I'd lost. I'm not there anymore but I know Now I can trust them to help me because I wanted it so much. Just didn't know how. They helped me. But I gotta put the work in. So call them and ask questions. Good luck. Mikey
River Source helped save my life!!!! I thank God every day for the people at River Source!
Andrew Wallace
2021-05-25
Staff is great and was an overall great experience.
The Riversource gave me the tools for the most disciplined and thorough recovery I've ever had. 3 years later and I've never been more at peace and felt so free in my entire life.
In the first person to ever run away for my own selfish reasons and make it the furthest lmaoo! In All seriousness tho im glad asfff I'm came back wonderful food, people, help, regimens and all the shi_bang!
Jay I know you will look here for reviews and there are none to be seen. So I'll review my interaction with Heather the intake specialist. She was informative, professional, and willing to assist in all of my inquiries. They offer immediate intake, with Detox, 30day, outpatient services etc... Thank you.
Take The First Step
Towards Recovery

Today
It takes strength, courage, and conviction to battle addiction. Our team of admissions counselors has your best interests in mind and will help you find the right program for you.
Frequently Asked
Questions
What is Drug Detox?

Many clients begin their recovery from alcohol and drugs with a medical detox. During the detox process, the body is weaned off the addictive substance. The process necessarily triggers withdrawal symptoms, but our medical team offers effective treatments to greatly reduce their severity. Medication-assisted treatment can help reduce cravings and withdrawal symptoms. River Source also offers medication-assisted detox along with holistic therapies such as massage and vitamin IV therapy to enhance the healing process and promote greater comfort and relaxation for clients as they complete this part of their recovery journey
Will I get Individual Counseling?

Personalized treatment plays an essential role in our recovery programs. Each individual brings their own unique circumstances with them to rehab. During individual counseling sessions, therapies and clients work together to address those circumstances. One-on-one counseling sessions allow us to tailor therapy to the individual, helping them identify their unique triggers for drug or alcohol abuse and then developing the best strategies for managing those triggers and preventing relapse.
What are Naturopathic Therapies?

Naturopathic therapies are especially supportive for clients in the early stages of their addiction treatment. For instance, medical detox necessarily involves withdrawal symptoms. Support like IV therapy helps ensure that clients get the nutritional support they need even when they don't have much appetite. Other naturopathic therapies help them to rebuild their mental and physical health, which is so important as months and years of drug or alcohol abuse take a toll on the mind and body.
Does The River Source Accept Insurance?

Yes, both of our Arizona drug detox centers accept insurance. The River Source has partnered with nearly 40 different insurance providers. To see if our facilities are in-network with your insurance, you can just click the button below for a fast, free, and confidential insurance verification or call us today at 866-294-9331.
Is there Financial Assistance Available?

Yes, The River Source has gone to great lengths to make treatment accessible and works with MLend to offer flexible financing options. To apply for financial assistance, please contact us at 866-294-9331 or click below.
How Long is Treatment Supposed to Last?

At The River Source, we recognize the uniqueness of each individual's journey with substance abuse and mental health. Our Full Continuum of Care offers both inpatient and outpatient treatments, emphasizing the importance of a longer stay for successful outcomes. While there's no universal solution to recovery, a comprehensive approach tailored to each client's needs often yields better results. We craft recommendations considering every aspect of a client's challenges. Clients who participate in our full continuum of inpatient and outpatient care are with us for an average of about 150 days. Inpatient care usually lasts for about 30-37 days, while outpatient usually spans several months.
Can Friends and Family Visit Me?

For the first week, our patients need to concentrate on their recovery with limited outside distractions. However, family members may contact staff to receive updates on patient's progress, if the patient has signed the appropriate 'release of information' papers. After seven days (ten days for returning patients), patients are allowed visitors during scheduled visitation times which typically occur on the weekend. For those visiting from out of state, there are hotel accommodations nearby that many of our patients' family members use when visiting their loved ones.
What are Outcomes Based Rehab Programs?

Outcomes-based rehab programs emphasize the tangible results achieved by patients. In essence, an outcomes-based rehab program shifts the focus from simply providing treatment to ensuring that the treatment provided leads to meaningful, positive changes in patients' lives. These programs set clear recovery goals, use evidence-based treatments, and continuously adjust based on patient feedback. The focus is on:

Measurable Results: Tracking clear, quantifiable recovery progress.
Evidence-Based Treatment: Utilizing scientifically-backed therapies.
Patient-Centered Care: Tailoring treatments to individual needs and ensuring responsiveness.
Transparency & Trust: Offering clarity on program goals and building trust through demonstrable results.
Resource Efficiency: Allocating resources to the most effective interventions.
Continuous Improvement: Regular evaluations drive program refinement.

Outcomes-based rehab ensures that the services being provided are creating positive, meaningful changes in patients' lives. Using measurable outcomes allows The River Source to align what we are doing with tangible and measurable improvements in the lives of our clients. It's important that whatever program you chose to provide you and your families treatment, that they are using outcomes and measuring results throughout the treatment process.
What is Your Success Rate?

The River Source clients see a 35% increase in recovery success and an 86% reduction in risk of relapse.

Every recovery journey is unique, and success varies from person to person. At The River Source, we stay connected with our clients during and post-treatment. Clients regularly complete the Brief Addiction Monitor, a comprehensive recovery assessment. This tool measures more than just abstinence—it considers factors like improved family ties, engagement in support groups, financial stability, and more. Our goal is to align our definition of success with yours. The accompanying graph reflects diverse aspects of a healthy lifestyle. Additionally, our assessment identifies potential pitfalls, helping clients steer clear of triggers. True recovery means reducing risks while enhancing positive elements.
You're Not Alone – We Can Help
If you or someone you love is struggling with substance abuse, call now to speak confidentially with an admissions counselor.