Arizona 12-Step Rehab Program: Quality Drug and Alcohol Addiction Treatment
At The River Source, our goal is to provide you with all the tools you'll need to achieve and maintain lifelong sobriety — and we've found that one of our strongest resources is the 12-step program.
We've seen incredible success integrating the ideals and lessons of the 12-Step model into treatment, helping to provide support, accountability, and encouragement to our clients. Using 12-Step tenets as well as integrating 12-Step groups like AA and NA into our drug and alcohol rehab programs supports the transition into independency both during and after clients' time with The River Source.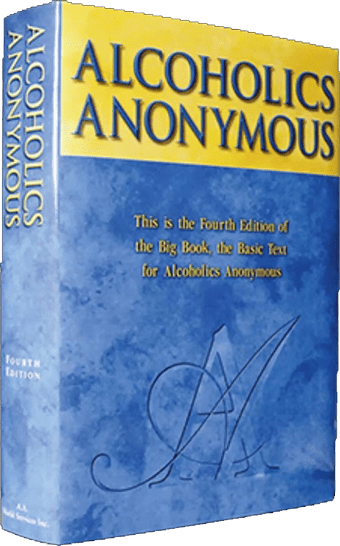 How Are 12-Step Programs Used in Addiction Treatment?
12-Step programs have existed for around 75 years and are used in approximately 74 percent of addiction treatment programs nationwide. Originally developed by Alcoholics Anonymous (AA), the 12 Steps are designed to provide structure, motivation, and guidance throughout and after your drug or alcohol addiction recovery.
The idea behind the 12-Step program is that those who suffer from substance abuse can help one another reach and maintain sobriety through meetings, sharing experiences, and using certain ways of thinking that reinforce the importance of their sobriety. The program shares many of its defining traits with those of therapeutic modalities.
The 12 Steps are a blueprint for how you should live life as a human being. It relies on universal spiritual principles such as treating others the way you would want to be treated and not being afraid to apologize — and atone — for your mistakes.
Is an Arizona 12-Step Program Right for Me?
Addiction doesn't discriminate, and neither do the 12 Steps. Although the model originates with a belief in the presence of a higher power, it's flexible enough that people can find strength in the programs without subscribing to every idea. We'll help you adapt the 12-Step methodology to your own belief system.
At The River Source, we believe that addiction affects everyone differently and that your treatment regimen should be designed to address your specific needs. This is reflected in the 12-Step program. The 12 Steps recognize that there is no "right" way to recover from addiction. Some of our clients will need to revisit certain steps or spend longer on some steps than others. Sometimes, participants can practice more than one step at a time. Ultimately, we'll take your addiction recovery at your pace.
What are the Steps to Substance Abuse Recovery?
The 12 Steps and 12 Traditions is known as "The Big Book" of AA, a text that you'll be able to access to reinforce lessons of treatment at each point in the process of recovery.
Here are the 12 Steps of addiction recovery as according to Alcohol Anonymous:
We admitted we were powerless over alcohol—that our lives had become unmanageable.

Came to believe that a Power greater than ourselves could restore us to sanity.

Made a decision to turn our will and our lives over to the care of God as we understood Him.

Made a searching and fearless moral inventory of ourselves.
Admitted to God, to ourselves, and to another human being the exact nature of our wrongs.
Were entirely ready to have God remove all these defects of character.

Humbly asked Him to remove our shortcomings.
Made a list of all persons we had harmed and became willing to make amends to them all.
Made direct amends to such people wherever possible, except when to do so would injure them or others.

Continued to take personal inventory and when we were wrong promptly admitted it.

Sought through prayer and meditation to improve our conscious contact with God, as we understood Him, praying only for knowledge of His will for us and the power to carry that out.

Having had a spiritual awakening as the result of these steps, we tried to carry this message to alcoholics, and to practice these principles in all our affairs.

Does the 12 Step Program Work?
Although we know how helpful the 12 Steps can be, the effectiveness of your recovery depends on your level of commitment to bettering yourself and how willing you are to put in the work.
At The River Source, it's all part of our Recovery Guarantee process, which comes with a steadfast guarantee that states: We guarantee that after a full continuum of evidence-based care, you'll reach lasting recovery.
With this in mind, we also require that you be invested in your recovery. This means that you take the resources given to you, such as the 12 Steps, and truly make efforts to utilize them in your recovery.
There are no shortcuts in the 12 Steps, and there are no shortcuts in recovery. In order for your addiction recovery to be effective, you need to surrender to treatment. This is part of the benefit 12-Step programs can provide during treatment, reinforcing themes of humility and understanding.
Our Arizona Addiction Treatment Approach
We implement the tenets of 12-Step programs because we've seen how effective they can be in helping clients defeat addiction for good. And, because many of our staff are alumni of The River Source, a majority of us have utilized and experienced the success of the 12 Steps for ourselves.
We're looking forward to teaching you about the core principles of the 12 Steps and helping you adapt the program to fit your specific needs and sobriety goals.