AHCCCS Coverage for Drug & Alcohol Rehab Treatment
What Is Arizona's Medicaid Program & How Does It Work?
The Arizona Healthcare Cost Containment Program (AHCCCS) is the name of Arizona's Medicaid Program. It is a federal health care program that is provided to families and individuals who qualify, based on income. They must also be a US citizen between ages 19 and 64, be ineligible for Medicare, have a Social Security number, and be a resident of Arizona to qualify.
The mission of the AHCCCS is to provide comprehensive, quality care for those in need, and it is the largest insurer in the state of Arizona. You can apply online to learn whether you are eligible for AHCCCS medical assistance, or you may print out your application and mail it in.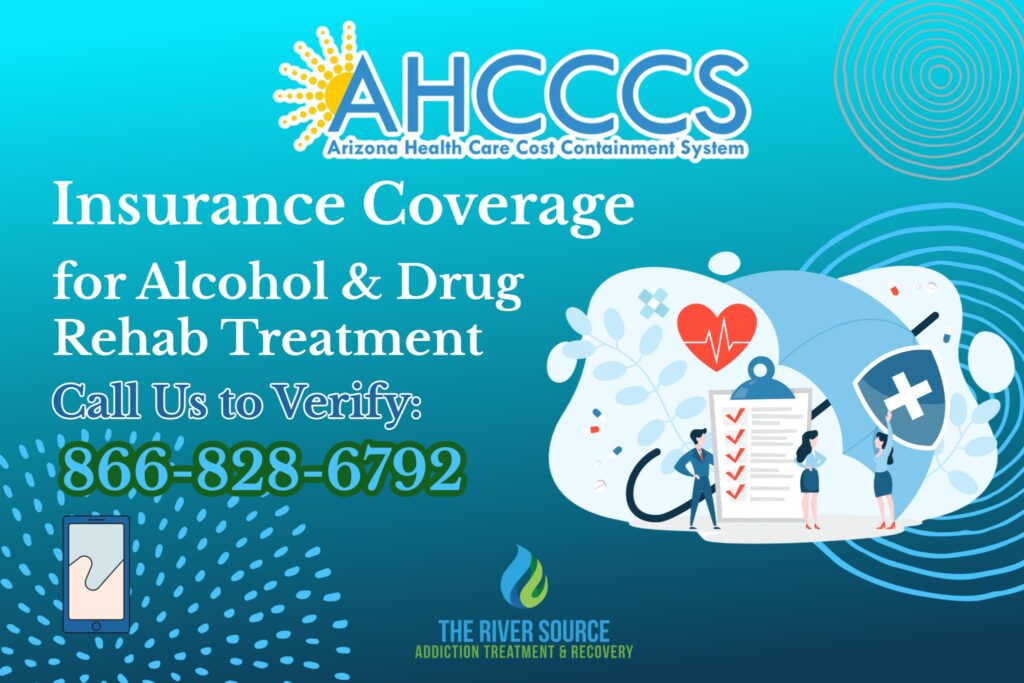 You're Not Alone – We Can Help
Take the First Step and Apply for Treatment Today
What are AHCCCS' Types of Plans?
AHCCCS offers four categories of plans:
Fee For Service programs like the American Indian Health Program, the Federal Emergency Services, and Tribal AL TCS IGAs
Regional Behavioral Health Agreements like Arizona Complete Health, Mercy Care, and Care 1st
AHCCCS Complete Care programs that offer physical, behavioral, and CRS services like Arizona Complete Health, Banner University Family Care, Care 1st, Molina Complete Care, Mercy Care, Health Choice Arizona, and United Healthcare Community Plan
Arizona Long-Term Care System with programs like Banner University Family Care, Mercy Care, United Healthcare Community Plan, and ADES/DDD
Find Drug & Alcohol Rehab Facilities That May Accept Arizona's Medicaid
One of the best drug and alcohol detox and rehab programs that is in-network with most Arizona Medicaid programs can be found at The River Source. With comprehensive treatment plans that encompass the full spectrum of addiction treatment, including inpatient drug detox, inpatient rehab services, outpatient drug, and alcohol rehab, and aftercare services, The River Source offers effective treatment plans that work. Through a combination of naturopathic healing methods, medical care, evidence-based therapies, and behavioral health treatments, each patient receives a customized treatment plan that delivers results. To learn more about how to get started on drug addiction or alcohol addiction treatment now, please call The River Source at 866-370-4681.
Does AHCCCS Cover Drug & Alcohol Rehab Treatment?
Yes, most AHCCCS members can get behavioral health services that include mental health counseling, psychiatric and psychological services, and opioid use disorder treatment covered through an AHCCCS Complete Care Plan. Even if your application for medical assistance through AHCCCS has not yet been approved, you may qualify to receive drug and alcohol treatment, along with mental health services, through other funding sources that are administered by the Regional Behavioral Health Authority (RBHA), which can be contacted via phone at (800) 322-8670.
How to Check Your Arizona Medicaid Coverage for Alcohol & Drug Rehab
If you want to check what types of treatment your Arizona Health Care Cost Containment Program membership will cover when you go to alcohol rehab or drug rehab, you may call AHCCCS directly at (602) 417-4000. A representative from the provider will be able to give you direction and help you understand your coverage better.
What Does AHCCCS Insurance Cover?
AHCCCS health plans work like HMO services, working in tandem with doctors, hospitals, pharmacies, and specialists to get you the care you need. This includes medical services and preventative care like doctor's visits, hospital and emergency care, specialist care, immunizations, surgery services, pregnancy care, labs, and x-rays. It also covers behavioral health care, family planning services, and vision care including glasses replacements, dental screenings and treatments, hearing exams, and hearing aids. For the AHCCCS to remain in compliance with the Mental Health Parity Act, they must also provide mental health and substance use disorder treatment.
Does Medicaid in Arizona Cover Mental Health & Substance Abuse Treatment?
Yes, AHCCCS must provide mental health and substance abuse treatment programming to those who need it. Arizona residents on Medicaid can access treatments and programs including:
Does AHCCCS Cover Drug Rehab Therapy?
Yes, there are a variety of mental health care options available with AHCCCS mental health insurance, like day programs, crisis services, therapy, inpatient treatments, peer and family support, rehab, and respite services.
Does Arizona's Medicaid Program Cover Inpatient Alcohol & Drug Rehab?
Yes, inpatient medical detox and residential rehab are both covered by AHCCCS, although the number of treatment days that are covered depends on your unique plan and your eligibility. Your assessed need, as well as the substance(s) you have been using, may determine the length of your stay in an inpatient treatment program.
Does AHCCCS Cover Intensive Outpatient Alcohol and Drug Rehab?
Yes, AHCCCS covers intensive outpatient rehab programs, which are usually offered for three hours a day, two to five days a week, in the evenings or around your work or school schedule, allowing you to receive therapy, addiction treatment education, and care without disrupting your everyday schedule and your ability to take care of your at-home responsibilities.
Does Medicaid in Arizona Cover Partial Hospitalization for Alcohol & Drug Addiction Treatment?
Yes, partial hospitalization programs and a variety of day programs are covered by AHCCCS. This is the level of outpatient care with the highest level of intensity, providing treatments and programming up to 6 hours each day, five to seven days a week. It is often provided to people who are safe to continue living at home, but who need a high level of support and therapy.
How Long Will AHCCCS Cover Rehab for Drug & Alcohol Addiction?
Each person's coverage for a stay in drug and alcohol detox and addiction treatment plans will depend on their unique plan, as well as their eligibility and assessed need. When you enter your addiction treatment plan, one of the first steps is to undergo an assessment by medical and mental health professionals, who will then make a recommendation to your insurance company. This recommendation is taken into consideration when coverage is determined.
Medicaid in Arizona May Offer Drug Rehab Treatment Coverage for the Following Addictions:
What are the Options if AHCCCS Does Not Cover the Cost of Drug or Alcohol Rehab?
If you have AHCCCS coverage, you will most likely be covered for some, if not all, of your drug and alcohol rehab and treatments, but in the case that your treatments or medications are not covered, or if you have co-pays or deductibles to pay first, there are a few courses of action you may take. You can call The River Source at 866-370-4681 to speak with our admissions team to create a drug rehab program that will meet your financial needs while giving you the care you require to overcome addiction. We offer affordable private pay options and financing programs to those who qualify. We aim to help anybody who needs it in a customized care drug or alcohol rehab program, without letting financial need get in the way.
Verify Your Arizona Medicaid Coverage with Us
To ensure there are no financial surprises, and to give yourself peace of mind before beginning addiction treatment, please call us at The River Source to verify your Arizona Medicaid coverage. Our phone number is 866-370-4681, and we will be happy to help you make sense of your insurance coverage and formulate a realistic drug or alcohol addiction treatment and recovery plan that works for your unique needs.
Next Steps with AHCCCS Coverage for Drug & Alcohol Rehab Treatment with The River Source Addiction Treatment & Recovery
If you are ready to begin down your path to recovery, please contact The River Source today. We will ensure you receive the appropriate level of care for your individual needs, offering drug and alcohol detox services, behavioral health care, inpatient and outpatient drug and alcohol rehab, naturopathic services, and high-quality medical and evidence-based treatments that will help you heal your body, overcome the underlying causes of addiction, and take control back over your life. You will gain life skills, education, and healthy habits that can last you a lifetime, as you learn relapse prevention skills and healthy coping mechanisms, and a supportive sober community that will keep you on the right track in your sobriety.
Please call us today at 866-371-9380 to get started on your tailored drug addiction treatment plan that will be designed to meet your unique recovery needs.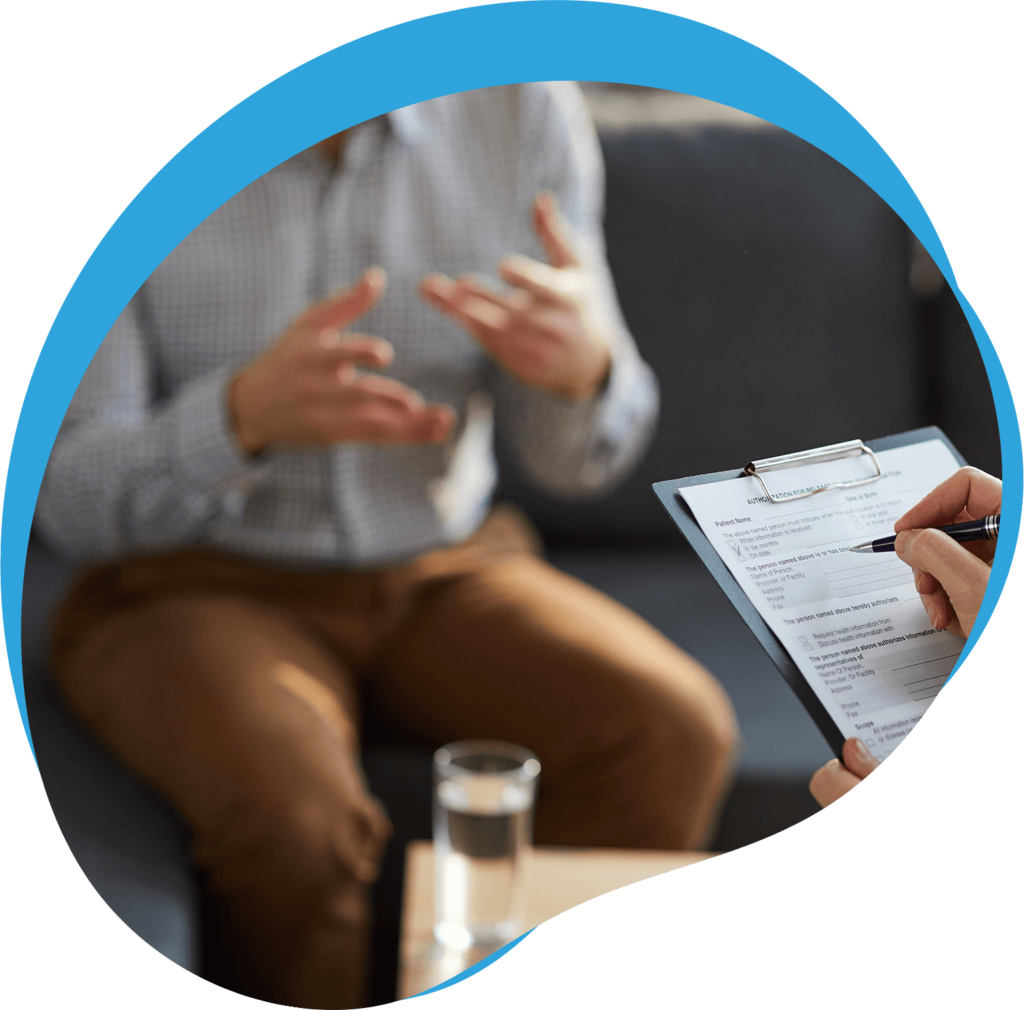 Complete the form below to have your insurance benefits verified in a matter of minutes.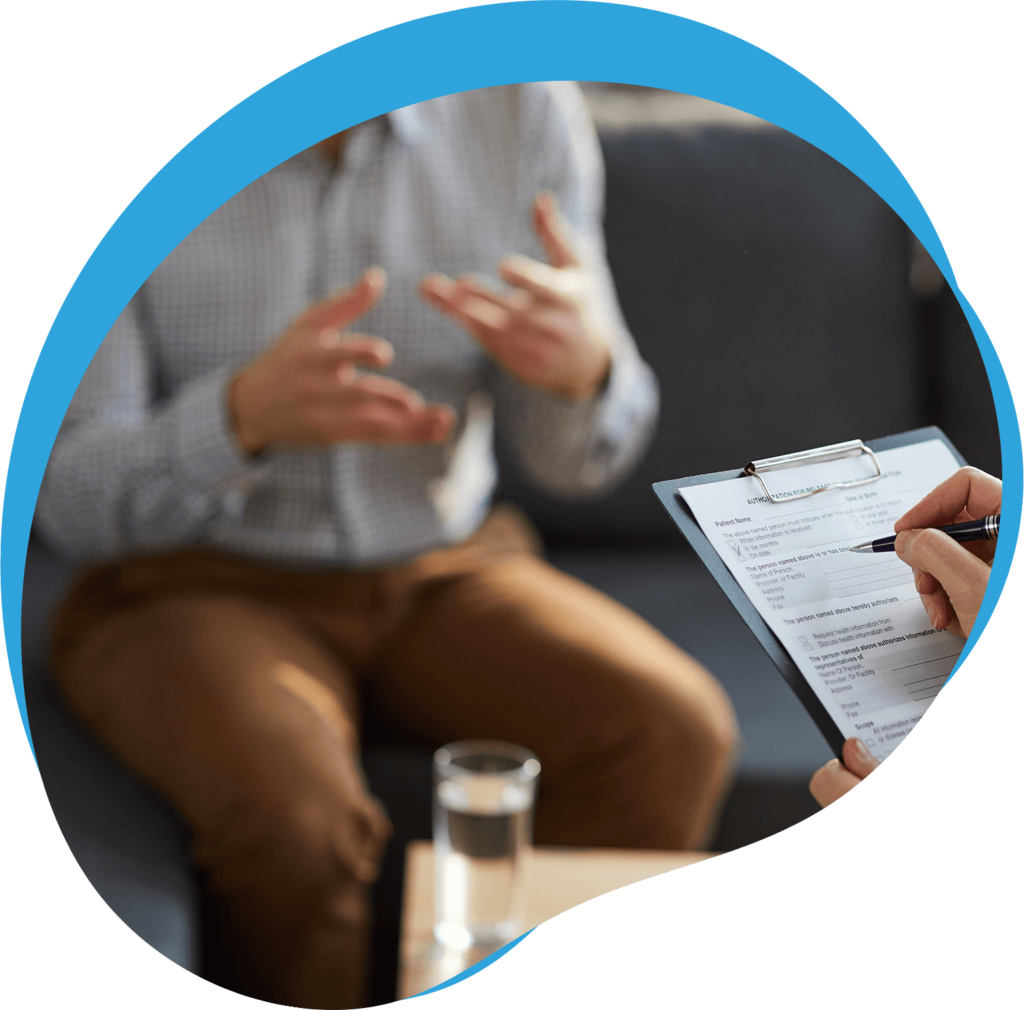 We Are In-Network With All Major Insurance Carriers




View Our Full List Of In-network Providers