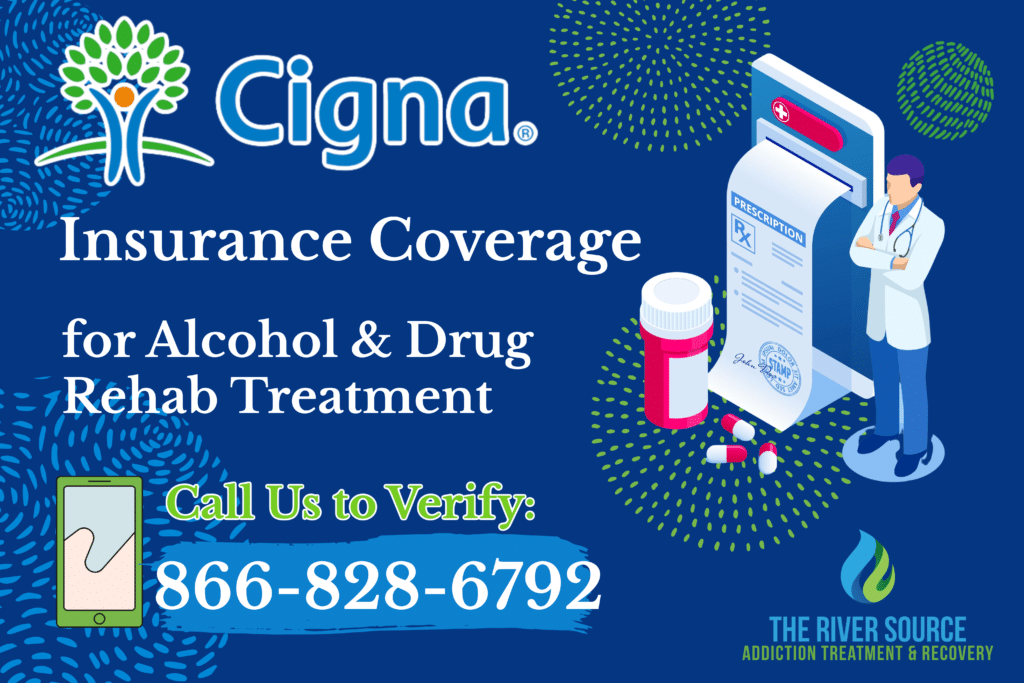 What Is Cigna Insurance & How Does It Work for Drug Rehab Treatment?
Cigna insurance offers workplace medical plans and individual or family health insurance, with add-on coverage options to create a personalized healthcare plan. Their coverage includes comprehensive services for drug rehab, such as inpatient and outpatient treatment options. With their support, you can focus on your recovery without financial stress. Additionally, their extensive network of drug rehab facilities offers flexibility in choosing the treatment center that best suits your needs. If you or a loved one is struggling with addiction, Cigna insurance can help make drug rehab treatment in Arizona more affordable and accessible. They are committed to supporting individuals on their path to recovery, providing a range of resources and tools to navigate the process.
YOU'RE NOT ALONE – WE CAN HELP
TAKE THE FIRST STEP AND APPLY FOR TREATMENT TODAY
What are Cigna's Types of Insurance Plans?
Cigna's plans cover a variety of health-related services covering physical and emotional well-being, with $0 preventative care and $0 virtual care. There are four main levels of insurance offered through Cigna. A Bronze plan will pay 60% of the cost and has the cheapest monthly premiums, a Silver plan pays 70% and costs a little more, a Gold plan pays 80% but has high premiums, and a Platinum plan pays 90% of medical costs, but has the highest cost per month.
People over the age of 65 can also get help navigating the world of Medicare through Cigna's services.
Alcohol & Drug Rehab Facilities Near Me That May Accept Cigna
The River Source is one of many alcohol rehab and drug rehab centers for addiction treatment that accept Cigna insurance. At The River Source, we offer a wide range of treatments, combining naturopathic healing with scientific evidence-based treatments and top-tier medical care for a whole-patient approach to healing that is customized to each patient's individual needs. We are in-network with many major insurance companies and will do all we can to help you get the treatments you need so you can take control back over your life as quickly as possible.
Does Cigna Insurance Cover Drug & Alcohol Rehab Treatment?
Yes, Cigna may cover some or even all of your alcohol or drug rehab costs, depending on your level of coverage, your location, and the type of addiction treatment you are looking at.
The process is as follows: You will first require a full evaluation that covers an assessment of your current substance use, a review of your history of drug and alcohol abuse, a physical health history, a look at your social situation, and identifying your treatment goals. The doctor or addiction professional who does the evaluation will then provide a treatment recommendation that either recommends inpatient rehab or outpatient rehab.
Your plan may include confidential therapy, inpatient and/or outpatient services, follow-up case management services, personalized coaching and support, and referrals to local community support groups, behavioral coaches, and online resources.
How to Check Your Cigna Insurance Coverage for Drug & Alcohol Rehab
If you want to know whether your drug rehab and alcohol rehab is covered by insurance, you can call Aetna or log in to their website. This will give you insight into the types of treatment you will be covered for, and will help you understand the amount that will be covered.
If you want to find out if your Cigna insurance plan will cover drug and alcohol rehab at The River Source, you can phone us at any time, day or night, at 866-294-9331, and talk to a non-judgmental no-pressure representative who is there to answer any questions. We also offer a free service on our website that checks your coverage for you. All you have to do is enter some key details including a phone number and email and we will get back to you with your results. A third option you can take is to log in to your myCigna account and look at the benefits you are eligible for yourself.
What Does Cigna Insurance Cover?
To find out what your Cigna insurance plan covers, you can log in to your myCigna account. They offer individual and family benefits that are affordable, offering 24/7 customer service and virtual care that includes medical and behavioral health care, as well as prescription medications and substance use disorder treatments.  
You may also purchase additional coverage, including dental coverage and supplemental coverage like lump sum heart attack and stroke insurance, cancer insurance, hospital indemnity insurance, accident treatment insurance, whole life insurance, and more.
Does Cigna Insurance Cover Mental Health & Substance Abuse Treatment?
Yes, mental health treatments and substance use treatments are all covered under your medical plan, with no separate deductible. This includes co-occurring disorder treatment with addiction treatment, combined with care for mental health issues like PTSD, anxiety, depression, bipolar disorder, etc.
Does Cigna Insurance Cover Therapy?
Yes, therapy is considered an important part of many people's mental health treatments and substance use disorder recovery programs, so therapy is often covered under a Cigna treatment plan. Many plans include mental health services, behavioral health treatments and counseling, follow-up case management services, consultations, referral services, outpatient services, and referrals to local community support groups in your area.
Does Cigna Insurance Cover Inpatient Drug & Alcohol Rehab?
Yes, Cigna will cover inpatient drug and alcohol rehab when 24-hour intensive medical care is required, or when it is deemed necessary for a patient. For example, people addicted to certain drugs like opioids, people whose situations are medically complicated, people with psychiatric issues, and people who have issues with relapsing may need residential rehab.
Does Cigna Insurance Cover Intensive Outpatient Drug & Alcohol Rehab?
Yes, Cigna will often cover intensive outpatient care, as it is a structured outpatient program that is usually cost-effective and helpful to patients motivated in their own recovery. IOPs are structured programs that teach about addiction, and encourage community recovery and support group participation, with frequent visits to the treatment center ( 3 to 5 days a week), taking 3 to 4 hours per day, with a schedule that allows patients to return to work and living a normal life.
Does Cigna Insurance Cover Partial Hospitalization for Drug & Alcohol Addiction Treatment?
Yes, Cigna will cover partial hospitalization programs, which are structured treatments designed to help patients who are having issues staying sober after detoxing. PHPs involve treatment 5 to 7 days a week, for 6 to 8 hours a day. They may also have coverage to stay in a sober living home if that is deemed beneficial to their needs.
How Long Will Cigna Insurance Cover Rehab for Drug & Alcohol Addiction?
Cigna will cover rehab for drug and alcohol addiction for as long as the patient needs. Each person has their own journey they need to take when it comes to addiction treatment, with their own needs and their own unique recovery goals. If your doctor recommends a medical detox, inpatient and outpatient rehab, with aftercare, you may be in some form of treatment for over a year, and depending on your insurance plan, it could all be covered.
Aetna Insurance May Offer Treatment Coverage for the Following Addictions:
Alcohol

Cocaine

Methamphetamine

Heroin

Opioids

Benzodiazepines

Psychedelics

Marijuana

Prescription drugs

Methadone and other medication-assisted treatment (MAT)

Co-occurring disorders
What are the Options if Cigna Insurance Does Not Cover the Cost of Drug or Alcohol Rehab?
If your Cigna insurance plan does not cover the costs of alcohol or drug rehab, it may be because the treatment center is not in-network with the insurance company. If you speak with a Cigna representative, they may be able to recommend a provider that is covered.
Another option you may wish to pursue is asking the rehab center if there are payment plans, bursaries, or other ways to pay, like credit cards or loans that they could recommend to you. Some rehab centers have scalable fees that can be reduced in certain situations.
If you are unable to pay, some people may have the option of asking friends or family for a loan, and if this is not an option, there are also state-funded rehab centers and free rehabs throughout the country that have been created to help those without insurance coverage.
Verify Your Insurance with Us
At The River Source treatment center, we strive to make it as easy as possible to get the help you need. Insurance coverage does not need to be confusing, so if you are thinking about coming to our center for alcohol and/or drug rehab, give us a call to verify your insurance. We are here to help, and will make sure you understand what will be expected of you, including out-of-pocket payments or copays, before you commit to anything. Call us at 866-370-7806 now, and we will get you started on the road to recovery.
Next Steps with Insurance Coverage for Drug & Alcohol Rehab Treatment with The River Source Addiction Treatment & Recovery
The River Source is a safe, licensed treatment center offering alcohol rehab and drug rehab services that are tailored to meet the unique needs of each of our clients. We offer medical detox programs, inpatient rehab, partial hospitalization, intensive outpatient rehab, and further aftercare outpatient treatments, with evidence-based care and therapies designed to cut to the root of your addiction. Using cutting-edge therapies and medical care, along with naturopathic remedies, our patients have the opportunity to heal their minds, body, and spirit, and overcome addiction safely in a comfortable and healing environment. We will work with you to verify insurance coverage and create the right type of addiction treatment program for you. You are not alone in your addiction, and that includes figuring out how to pay for your treatment. We are here for you. Please call now at 866-370-7806 and get started down your own path to sobriety. 
QUICK, CONFIDENTIAL INSURANCE VERIFICATION
CLICK BELOW TO FIND OUT IF YOU HAVE COVERAGE