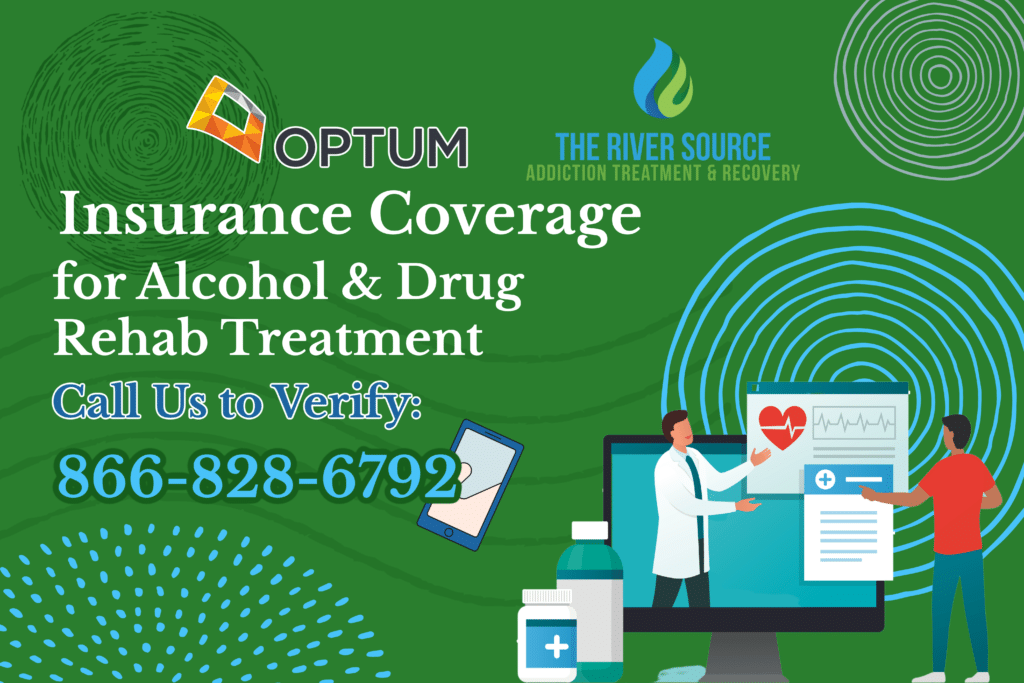 What Is Optum Insurance & How Does It Work for Drug Rehab?
Optum insurance is a type of health insurance that provides coverage for a variety of healthcare services, including drug rehab treatment. Optum is owned by UnitedHealth Group, one of the largest healthcare companies in the United States, and is focused on improving the healthcare system through innovative solutions and technology. This insurance works by offering a range of healthcare plans, including employer-sponsored plans and individual plans, that provide coverage for drug rehab treatment. The specifics of the coverage depend on the plan chosen, but typically include both inpatient and outpatient treatment options.
In addition to providing coverage for drug rehab treatment, Optum offers a range of resources and tools to support individuals on their path to recovery from addiction. These resources may include access to a network of qualified healthcare providers, online support groups, and educational materials. If you or a loved one is struggling with addiction and needs drug rehab and detox treatment in Arizona, Optum insurance may be able to help make it more affordable and accessible. It's important to carefully review the details of the coverage offered by Optum insurance to ensure that it meets your individual needs and provides the necessary services for your specific situation.
YOU'RE NOT ALONE – WE CAN HELP
TAKE THE FIRST STEP AND APPLY FOR TREATMENT TODAY
What are Optum's Types of Insurance Plans?
Optum insurance plans include medical care, dental plans, short-term insurance, student coverage, coverage for self-employed people, Medicare plans, and Medicaid plans. Depending on which area you live in and your unique needs, you can choose between standard plans, plans with lower premiums that cover a lower percentage of medical and pharmacy bills, or plans with higher bi-weekly or monthly fees that lower the overall cost of medical care and prescriptions.    
Find Drug & Alcohol Rehab Facilities Near Me That May Accept Optum
Finding drug and alcohol rehab facilities that work with Optum is not difficult. You can call and ask your Optum representative for recommendations in your area, or you can find treatment centers that meet your needs and call them to find out if they are part of the Optum network.
The River Source is an excellent detox and rehab center that offers customized drug and alcohol rehab plans that are highly effective. We also provide a recovery guarantee, offering additional addiction treatment to those who relapse after completing our entire continuum of care. We offer medical detox plans, inpatient drug rehab, partial hospitalization programs, intensive outpatient programs, and further outpatient treatments, all tailored to each of our patient's unique needs. Through a combination of evidence-based care and naturopathic treatments, you will heal the body, mind, and spirit in a safe and comfortable, supportive environment. To verify your insurance coverage or to find out more about The River Source, please call us today at (866) 370-7806
Does Optum Insurance Cover Alcohol & Drug Rehab Treatment?
Yes, Optum Insurance offers coverage for some drug rehab and alcohol rehab. Because of the Affordable Care Act (ACA), health plans in the US must cover at least some of the costs of mental and behavioral health services. Addiction treatment is therefore considered an essential health benefit. Optum plans will cover the treatments and therapies that are deemed necessary to the patient, which usually include detox plans, inpatient rehab, and outpatient rehab.
How to Check Your Optum Insurance Coverage for Alcohol & Drug Rehab
There are a couple of different ways to check your Optum insurance coverage for drug rehab and/or alcohol rehab coverage. You may call your local insurance provider and ask them about the types of treatments and care that your insurance plan will pay for. You can also log in online or find your original insurance documents and look over the terms of your insurance plan to see what types of treatment will be covered.
Some people find it easier to call the rehab center of their choice directly. At The River Source, we encourage all our potential clients to give us a call to figure out whether the treatments that are offered at our rehab center are covered by their insurance.
If you are finding the bureaucracy and specific insurance lingo to be difficult to understand, or if you are feeling overwhelmed, our team can contact the insurance company on your behalf. We are experienced in all things insurance, and can easily figure out what care will be covered by your plan, and what expenses will need to be paid out of pocket. It is a good idea to figure all of that out before you make any concrete plans and take time off work, so you know what to expect and don't have any financial surprises in the future.
What Does Optum Insurance Cover?
Optum provides physical and mental health care coverage, along with prescription management services and senior care. They work with local medical groups, and ambulatory care systems, including surgical care, urgent care, specialty medicine, and primary care, helping people to better engage in their health and wellness.
Does Optum Insurance Cover Mental Health & Substance Abuse Treatment?
Yes, Optum covers a variety of behavioral health care and mental wellness treatments. Mental health and substance use disorders are often connected, so an integrated treatment plan is the most effective method of treating addiction. Your exact coverage will depend on the state you live in, the insurance plan you have, and what types of treatment and medications your doctor recommends for you.
Does Optum Insurance Cover Therapy?
Yes, Optum takes pride in offering behavioral health solutions that connect people to providers, making it easier for their clients to find personalized mental health care. Finding a therapist who is in-network with your insurance can be done online, by going to your Optum provider's website, or calling your insurance company to learn more.
Does Optum Insurance Cover Inpatient Drug & Alcohol Rehab?
Yes, Optum covers residential inpatient drug rehab and alcohol rehab services. Each plan is unique, but medical detox plans and 1-6 weeks of inpatient treatment are often covered. Optum recognizes that inpatient rehab is a good first step for patients to be able to start down their road to recovery.
Does Optum Insurance Cover Intensive Outpatient Drug & Alcohol Rehab?
Yes, most Optum plans will cover up to 4 to 12 weeks of intensive outpatient drug and alcohol rehab. An intensive outpatient program takes place while the patient lives at home, and begins the process of returning to normal life after inpatient treatment. An IOP often requires 3 to 5 days a week of 3-hour treatment sessions including support groups, therapy, and other education and medical care.
Does Optum Insurance Cover Partial Hospitalization for Drug & Alcohol Addiction Treatment?
Yes, Optum plans may cover partial hospitalization plans (PHP), depending on the state the patient lives in, recommendations provided by a doctor, and necessity. PHPs are day programs, offering 6 to 8 hours a day of treatments, 5 to 7 days a week. They are often short-term programs lasting a few weeks, giving the inpatient rehab experience while the person begins to transition back into living and sleeping at home.
How Long Will Optum Insurance Cover Rehab for Alcohol & Drug Addiction?
Each person must follow their own unique timeline when it comes to drug and alcohol addiction treatment. Because every individual has their own health concerns, history of substance abuse, and current needs, their rehab program needs to be customized, and that includes the length of the program. Optum will cover treatment that is deemed necessary and cost-effective, and that is prescribed by a doctor, but the length of time allotted for each level of care will depend on your individual insurance plan. Ask your Optum representative, or contact The River Source to find out more about timelines and how the appropriate level of coverage is determined.
Optum Insurance May Offer Treatment Coverage for the Following Addictions:
What are the Options if Optum Insurance Does Not Cover the Cost of Alcohol or Drug Rehab?
Optum offers a wide range of coverage options, but if your drug or alcohol rehab is not covered by your health insurance, you have several options you can choose from. You may first want to check with the treatment center of your choice to see if they have any discounts, payment plan options, or sliding scale fees they can extend to help you out. If that is not an option, you may want to try and find a treatment center that is in-network with your insurance that will cover the necessary treatments. There are also state-sponsored and free rehab options available.
Verify Your Insurance with Us
To verify your insurance with The River Source Addiction Treatment and Recovery Center, all you need to do is give us a call or visit our website. We aim to remove all barriers to treatment for our clients, and we want to help you figure out the best treatment options for you, and that includes working with insurance to get you the best price. Our customer service team is available to you 24 hours a day, and even if you are not sure you're ready to get started, you can call with no pressure to learn more about your coverage and what it can get you. Our phone number is 866-370-7806, and we are here day and night to answer your questions.
Verifying your insurance is an important step when it comes to addiction treatment, as your insurance could pay for some or all of your therapy, medication, medical care, and behavioral health treatments.
Next Steps with Insurance Coverage for Drug & Alcohol Rehab Treatment with The River Source Addiction Treatment & Recovery
If you are ready to start the process of treating your substance use disorder, please give The River Source Addiction Treatment and Recovery Center a call now at 866-370-7806. We are ready to take your call and get you into the appropriate level of care, whether that is a comprehensive inpatient detox plan, residential rehab, an intensive outpatient program, a partial hospitalization plan, or further aftercare treatment. Your program will be tailored to your unique needs and your recovery goals, giving you the edge you need to quit abusing drugs and alcohol for good. The sooner you begin treatment, the better your chance is at a successful long-term recovery so call now.
QUICK, CONFIDENTIAL INSURANCE VERIFICATION
CLICK BELOW TO FIND OUT IF YOU HAVE COVERAGE