Drug Detox & Alcohol Detox Center in Arizona
The First Step On Your Journey To Reclaim Your Life
Arizona Detox Center Overview
Drug Addiction & Alcohol Abuse
The Continuum of Care begins with detox, and our Recovery Guarantee to help you reclaim your life begins with establishing a healthy foundation on which you can begin to build your recovery toolkit.
At The River Source, detox is more than just getting rid of the addictive substances in your system. This phase — lasting an average of 5-10 days — is when we make our first contact. We learn about who you are, your circumstances, your history with addiction and treatment, and other factors that allow us to personalize your treatment and gain a deep understanding of your needs in recovery.
We also ensure that you get the medical attention you need. Our medical team will carry out the necessary tests to make sure that we can help you undergo detox from drugs and alcohol as safely as possible, providing a smooth transition into residential care.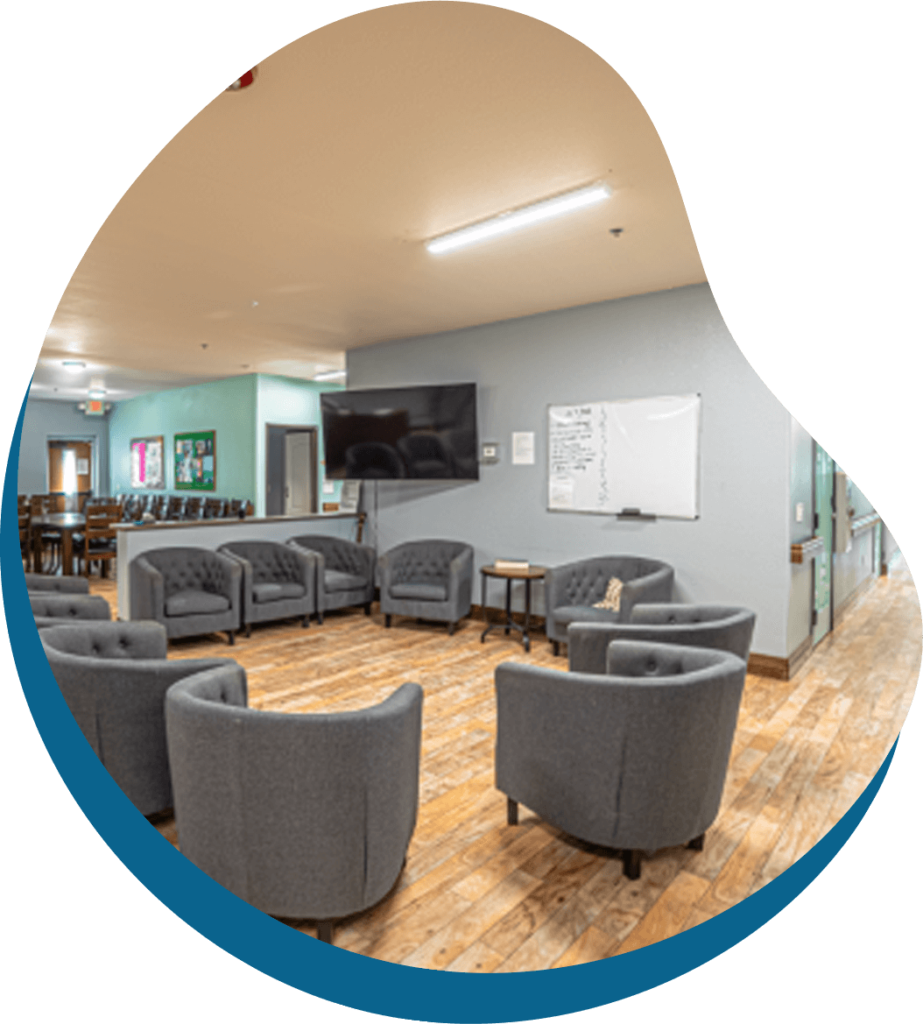 Our Integrative Detox Approach in Arizona
Where Medical Care Meets Naturopathic Therapies
At The River Source, Arizona's premier full-service addiction treatment center, we understand that no two clients are completely alike, and as such, no two treatment paths are identical.
That's why we offer more than the typical detox environment. We employ an evidence-based approach to detox, integrating medical-treatments and clinical best practices. In addition to our evidence-based medical and clinical treatments, The River Source offers a variety of naturopathic therapies that are available for purchase. This carefully curated selection of naturopathic treatments are designed to heal the body, the mind, and the spirit at the same time.
Are You Ready To Take The Fight To Your Addiction?
Let us help you reclaim your life today
Medical detox refers to a clinically supervised process of helping you cleanse your body of the physical presence of drugs, alcohol, and other addictive substances. Trying to detox on your own comes with extremely low success rates, and in some cases, can be dangerous. With The River Source, we offer care from start to finish so you don't have to face this process alone.
On the clinical side, our medical team does everything we can to make medically supervised detox as comfortable and safe as possible. We'll monitor your vitals, make sure detox is going as planned, and when necessary, use therapeutic drugs to help you transition smoothly into recovery.
By combining a high standard of medical care with services aimed at making detox and withdrawal as comfortable as possible, we can maximize outcomes of detox and ensure that you have your best chance at recovery from the start.
Our long record of experience in helping clients reach recovery has shown us that successful detox demands more than just medical care. That's why naturopathic treatments are available for purchase in conjunction with vitamins and supplements to help keep the body healthy and strong during this transition.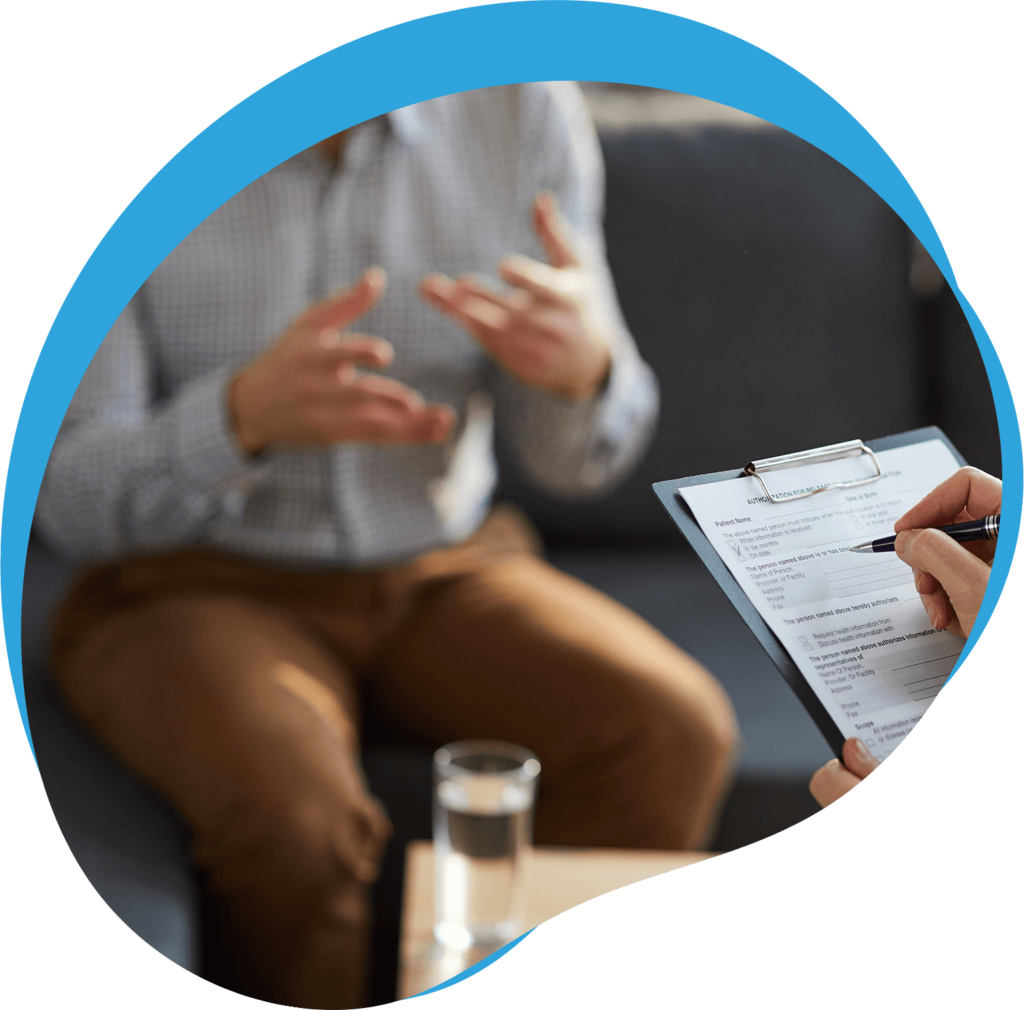 Complete the form below to have your insurance benefits verified in a matter of minutes.
We Are In-Network With All Major Insurance Carriers




View Our Full List Of In-network Providers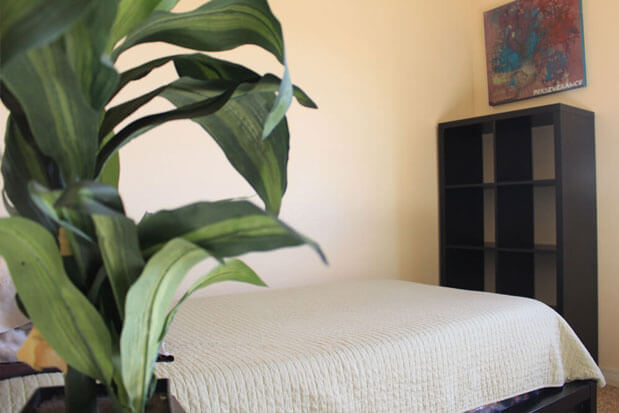 Arizona Drug and Alcohol Detox
At The River Source, we uphold best practices in addiction treatment at our inpatient and outpatient rehabilitation centers in Arizona. We combine the support from our experienced and compassionate recovery teams with the high-quality treatment from our medical team to start your journey towards reclaiming your life off on the right foot.
Starting from day 1 in detox, we provide clients with a non-hospital setting at our serene residential facility in which they can start their recovery, free of the distractions of everyday life.
Arizona Substance Abuse Detox
Alcohol, Opiates, Heroin & More
Due to the fact that alcohol seems to be ever-present in society, alcoholism is a condition that has proven to be extremely common and difficult to recover from. An estimated 15.1 million American adults suffer from alcoholism in a given year.
Read more

Outside of the standard side effects of withdrawal from alcohol, such as severe headaches, fever, sweating, depression and more, alcohol withdrawal can also cause life-threatening symptoms, including hallucinations, heart palpitations, seizures and a rare disorder called Delirium Tremens (DT).

We can use medications targeted at keeping the nervous system and heart muscles relaxed, which can lower potential risk when detox occurs in a clinical setting, as well as therapies aimed at making this process as easy as possible.
One of the most common conditions we treat is addiction to opiates: opioid pain medications, and synthetic versions of these drugs. Many people who struggle with addiction to this class of narcotics start using them for chronic pain or a similar condition — often legally prescribed to them. Opioid pain relievers and similar drugs are highly addictive: dependency can occur within a single, one-month prescription
Read more

Opiate withdrawal is of the most difficult because of the severity of symptoms and the cravings many clients experience. Symptoms of withdrawal from opioids/opiates include headache, nausea and vomiting, anxiety and depression, and unbearable cravings for drugs. While withdrawal from opioid pain pills and similar medications

In a clinical setting, we use tapering down of these drugs as well as evidence-based medication-assisted treatment (MAT) to help make opiate withdrawal more bearable, including anti-nausea medications, and opioid agonists like Suboxone. 
Heroin, morphine, and a group of synthetic opiates that includes fentanyl and its analogs are highly addictive. Heroin overdoses are responsible for around 15,000 deaths per year, while synthetic opiates like fentanyl contribute to 20,000 annually.
Read more

These drugs are powerful central nervous system depressants and it doesn't take long for addiction to take hold. Often addicts start using pain pills or other lower-strength opioid medications and move onto heroin and similar drugs to cost and availability.

Symptoms of heroin withdrawal are more severe versions of those associated with painkiller detox: headaches, fever, increased cardiac and pulmonary activity, nausea, vomiting, and intense cravings. The River Source treats heroin detox with therapeutic drugs and a holistic/naturopathic approach to keep clients healthy and comfortable during this severe withdrawal period. 
Other Controlled Substances
We supervise and facilitate safe detox for addicts with a variety of substance disorders, including addiction to prescription drugs, various forms of cocaine, marijuana, other hallucinogenic substances, benzodiazepines, barbiturates, and more. While these conditions may not be as common as addiction to alcohol or opiates, the team at The River Source works to treat addiction to a wide variety of substances, each with their own sets of unique withdrawal symptoms and treatment considerations. 
Read more

Opiate withdrawal is of the most difficult because of the severity of symptoms and the cravings many clients experience. Symptoms of withdrawal from opioids/opiates include headache, nausea and vomiting, anxiety and depression, and unbearable cravings for drugs. While withdrawal from opioid pain pills and similar medications

In a clinical setting, we use tapering down of these drugs as well as evidence-based medication-assisted treatment (MAT) to help make opiate withdrawal more bearable, including anti-nausea medications, and opioid agonists like Suboxone. 
We're proud to offer individualized treatment and comprehensive therapies at every point along the full Continuum of Care, using a holistic approach to help our clients heal physically, mentally, emotionally, and spiritually. From detox and inpatient rehab to several levels of outpatient treatment and a lifetime alumni program, we empower our clients with the strength, courage, and conviction they need to reclaim their life.
Satisfaction with Staff & Program
Significantly reduced levels of anxiety and depression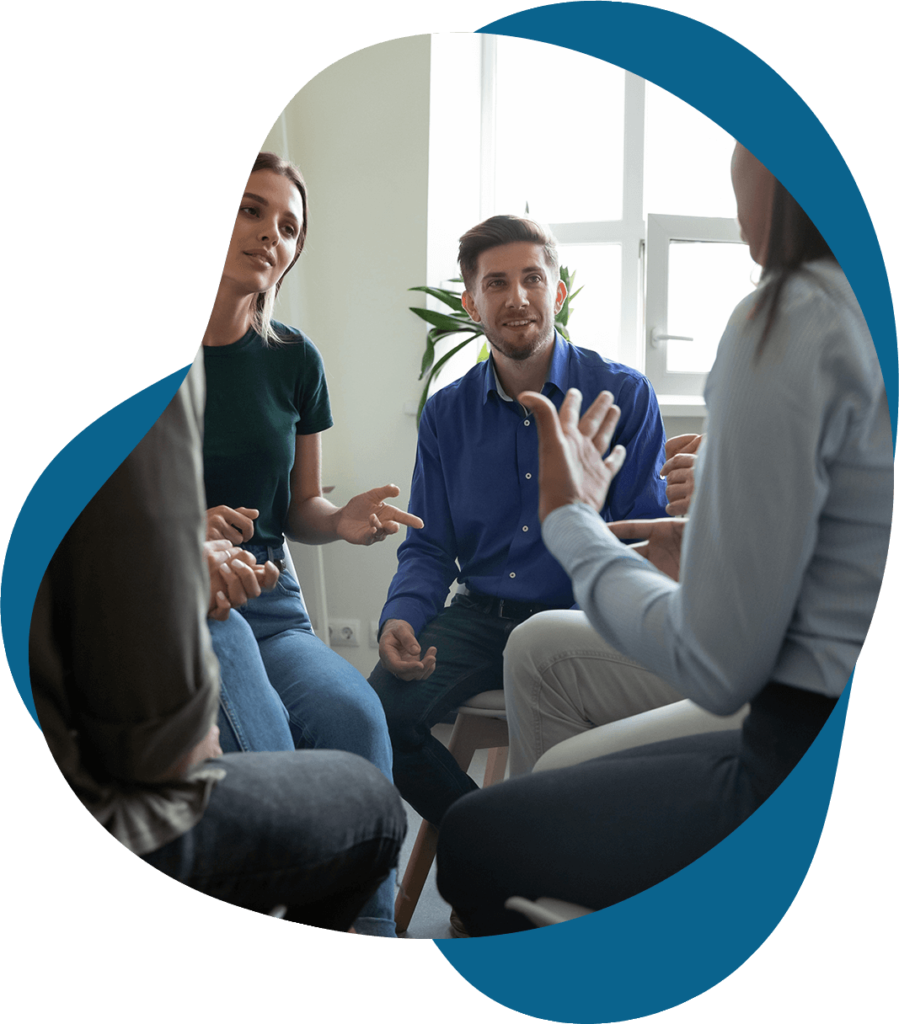 Curabitur sagittis vestibulum elit nec tempus. Ut auctor tincidunt diam. Nunc et tempus eros. Aliquam erat volutpat. Aliquam ullamcorper vitae urna eget consectetur. Orci varius natoque penatibus et magnis dis parturient montes, nascetur ridiculus mus. Quisque sollicitudin velit massa, eu pulvinar elit placerat a. Quisque ultrices tempus elementum.
Life changing and eye opening. Some really great people here that genuinely care.
If you need help then just call them and ask. River Source had my back and showed me so much that I thought I'd lost. I'm not there anymore but I know Now I can trust them to help me because I wanted it so much. Just didn't know how. They helped me. But I gotta put the work in. So call them and ask questions. Good luck. Mikey
River Source helped save my life!!!! I thank God every day for the people at River Source!
Andrew Wallace
2021-05-25
Staff is great and was an overall great experience.
The Riversource gave me the tools for the most disciplined and thorough recovery I've ever had. 3 years later and I've never been more at peace and felt so free in my entire life.
In the first person to ever run away for my own selfish reasons and make it the furthest lmaoo! In All seriousness tho im glad asfff I'm came back wonderful food, people, help, regimens and all the shi_bang!
Jay I know you will look here for reviews and there are none to be seen. So I'll review my interaction with Heather the intake specialist. She was informative, professional, and willing to assist in all of my inquiries. They offer immediate intake, with Detox, 30day, outpatient services etc... Thank you.
Free, Confidential, No-pressure
Inpatient Drug & Alcohol Rehab
Supportive Residential Amenities
While our drug and alcohol rehab facilities are modern, comfortable and relaxing, The River Source is not a "luxury" rehab. We believe that sobriety doesn't come from luxury amenities; it comes from providing clients with the proven resources and treatments they need to heal and reclaim their lives.
Our goal is to keep our clients safe, comfortable and on the right track to achieving their sobriety goals. One of the ways we do that is by offering supportive amenities to ensure each of our clients have a recovery-focused experience.
Finding Drug and Alcohol Detox Near Me
If you're typing drug or alcohol detox center near me into a search engine, it's likely that you'll find many options at both the inpatient and outpatient levels. But, not all addiction treatment detox centers are created equal — what should you be looking for in a detox facility?
Is the Detox Center Licensed and State-Accredited?

A quick way to check is to see if the company has the Gold Seal of Approval® from the Joint Commission®

To be certain, visit this link here and search the organization:
https://www.qualitycheck.org/
What Types of Treatments are Offered? How Does the Facility Approach Recovery?

We highly recommend asking to be educated on the type of treatment that is offered:

Integrative: Some detox centers only take a holistic approach and others only take a conventional approach to treatment. If you believe that addiction is a disease that affects more than just the body, you want to find one that does both.

Modalities: Does the organization provide treatment for co-occurring disorders, such as anxiety, depression, and trauma? More times than not, addiction to drugs and alcohol is associated with one of these mental health issues. It's important to find a detox center that focuses on treating the underlying issues, not just the surface level of addiction.
Is the Detox Center an In-Network Treatment Provider?

It's important to know what type of benefits your insurance offers and if they are in-network with the rehab center. If you don't have insurance or they treatment center is not in-network with your insurance provider, that's okay. Some detox centers in Arizona have affordable private pay options that may fit your financial needs.

Check your coverage with The River Source through our fast, free, and confidential insurance verification process:
What Is the Detox Center Like?

Whether you're looking for detox for yourself or for a loved one, don't be afraid to ask for a tour of the facility. Find out if detox takes place in a hospital-like setting or if it's in a more comfortable environment.

Call 866-294-9331 to schedule a tour of The River Source today or CLICK HERE to view our facility.
Does the Rehab Center Guarantee Your Recovery?

A choice of treatment center may ultimately be one of the most important decisions you make in your life. What assurances does the rehab center offer to put your mind at ease?

As an example, CLICK HERE to check out The River Source's 100% Recovery Guarantee.