Addiction Treatment Center Near Arizona City: Alcohol, Rx, & Drugs
#1 Addiction Treatment Center for Arizona City, AZ Residents for Alcohol, Prescription Drugs, & Drug Addiction
Drug and alcohol addiction can happen to anyone. While many people do not set out to develop an addiction, it often develops over a period of time as an attempt to manage underlying emotions or triggers. At The River Source, we understand that you have been doing the best that you can with the tools that you have. Living with an addiction doesn't reflect who you are as a person, and our team sees you as more than just a number and more than just your addiction. Each patient is a unique individual who deserves to have a treatment program specifically designed to meet their individual needs and goals for addiction treatment and recovery. We believe that healing from addiction needs to happen within your body, mind, and spirit which is why we offer an integrative approach that will foster a whole-person integrated healing experience.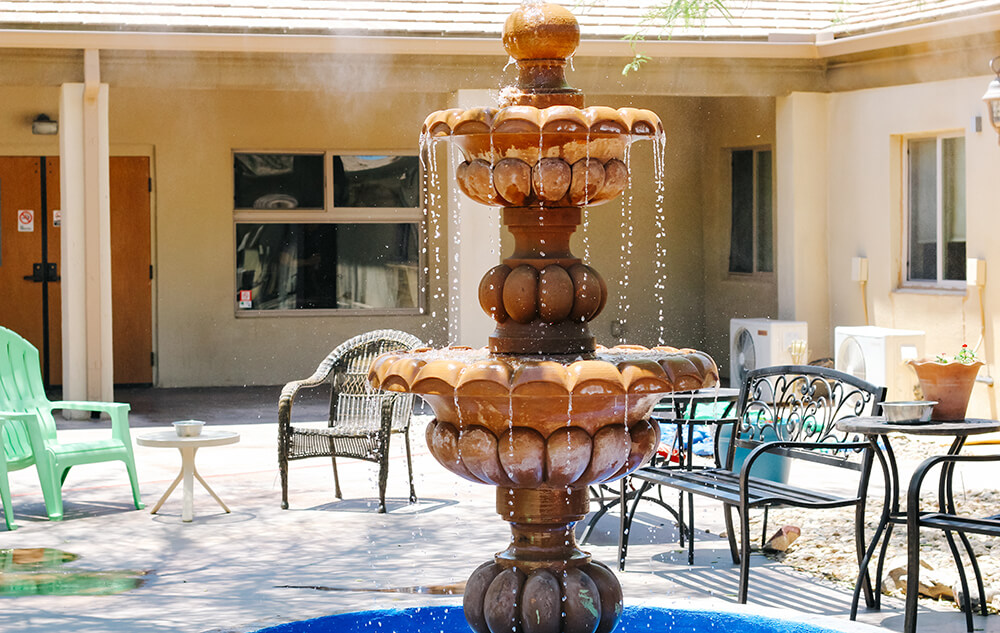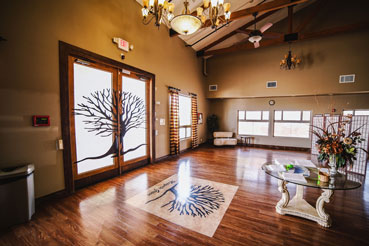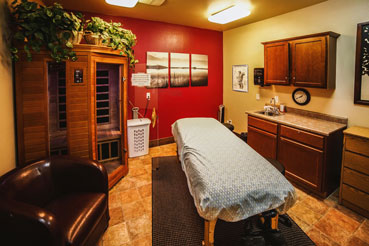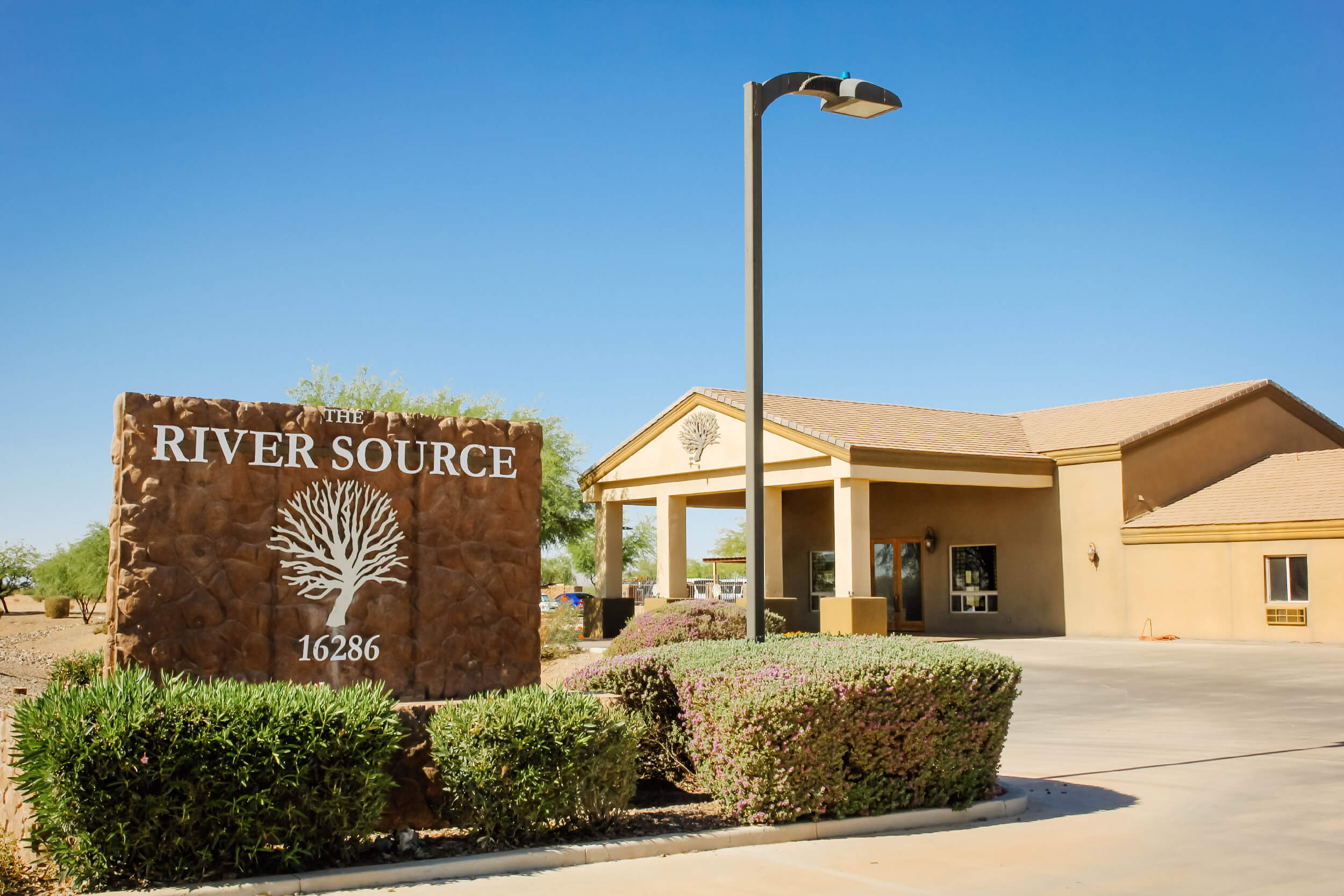 You're Not Alone – We Can Help
Take the First Step and Apply for Treatment Today
Alcohol & Drug Detox & Rehab Arizona City
Drug and alcohol addiction is a whole-body and mind disorder that impacts a person's physical, mental, and spiritual health. To effectively treat your substance use disorder, your treatment plan should incorporate varying levels of care and addiction therapy methods to provide you with the in-depth care and treatment you need through every phase of your recovery journey. Your drug or alcohol detox and rehab program will be created with a clinically driven approach that will work to restore your physical, emotional, mental and spiritual health.
Why Choose the River Source Arizona City for Addiction Treatment?
The River Source offers a premier in-network facility for Arizona residents that are seeking treatment for drugs or alcohol. We base our treatment methods on the knowledge that substance use disorders are unique to each person and that there is not a set cause of addiction, but rather addiction develops within individuals for reasons that are unique to you and your circumstances. That is why we take the time to get to know our patients and their individual stories with addiction to allow us to gain better knowledge of your individual needs for healing and develop a treatment plan that is appropriate and meaningful for your addiction recovery. We believe that healing occurs through multiple methods rather than a one size fits all approach which is why our recovery center offers comprehensive treatment plans that incorporate evidence-based therapy, naturopathic treatments, and holistic therapies. Patients are offered clinically driven treatment methods that are monitored by our team of medical professionals, addiction therapists, and case managers that will ensure you get the most from your healing journey in addiction recovery.
Arizona City Alcohol Detox
Living with an addiction to alcohol can create strong physical dependency within a person that is often challenging to overcome. You may have attempted to quit your alcohol abuse on your own previously but found that your experience with alcohol withdrawal was difficult to manage, leading you back to alcohol consumption as a way to minimize any presenting symptoms. While you are ready to begin your alcohol treatment process, you want to ensure that your safety and comfort are maintained throughout your healing process. An alcohol detox program will provide Arizona residents with medical supervision and clinical treatments that will support them in safely overcoming their physical dependence on alcohol while mitigating the severity of their withdrawal symptoms and reducing any presenting cravings for alcohol. Patients will be offered a multifaceted approach to detox treatment that includes medical treatments such as medication-assisted treatment, evidence-based therapy, naturopathic healing methods, and holistic treatments that will support them in overcoming their dependence on alcohol while relieving their body and mind of the impacts and influences of alcohol consumption.
Arizona City Alcohol Rehab
After completing your initial alcohol detox process and allowing your body the time it needs to cleanse itself of harmful toxins of alcohol, you will be in a healthy stable mind and body to begin exploring the root causes of your alcohol addiction and begin your road to recovery. Your alcohol rehab program will be customized to meet your unique needs and will support you in identifying your underlying emotions, thoughts, and actions that have contributed to your addictive behaviors. Patients at Arizona city alcohol detox can gain perspective on the specific triggers influencing their ability to abstain from alcohol abuse. Gaining insight into your triggers will allow our team to work with you to develop healthy, effective coping skills and tools that will work as a relapse prevention plan to ensure you can safely and effectively overcome triggers and remain true to your goals for sobriety.
Drug detox is often the first step in a patient's recovery process that will work towards overcoming the physical dependence on drugs and releasing any harmful toxins or influences from substance abuse. Each specific drug, whether it be prescription drugs or illicit substances, will have specific impacts and withdrawal symptoms that will happen. No matter your substance of choice, at Arizona City drug detox center, you will be provided with a top-tier treatment program that focuses on restoring your physical and mental health while maintaining your overall safety, health, and well-being throughout your detox program. While you are in detox, you will be provided with a clinically driven program that will include evidence-based therapy methods such as behavioral therapy, medication-assisted treatment, holistic therapies, and naturopathic treatments that will replenish and restore your body to healthy functioning and stabilize your mental health and emotional well-being. As you experience withdrawal symptoms, you will be provided with leading medical and behavioral treatment methods to help you safely overcome your drug dependence while upholding your safety and comfort throughout your recovery process.
Drug rehab offers Arizona residents with a safe, supportive environment to begin their healing journey to overcome their drug addiction and develop a new way of life free of substance abuse. Patients will have the opportunity to explore what has been at the core of their addictive behaviors and begin developing an effective relapse prevention plan that will help them stay on track to maintain a life that is free of drug abuse. As you heal from the emotions and traumas that have been contributing to your addictive behaviors, you will establish different coping strategies and methods for emotional regulation, relapse prevention, mindfulness practices, and healthy self-care practices that will foster and embrace a life of sober living.
Arizona City Prescription Drug Detox
Prescription drugs are intended to support individuals in treating symptoms of an ongoing physical health condition or ailment, mental health, or behavioral health disorders. While these medications can be highly effective in treating the symptoms of these disorders, there is an increased risk for individuals to become addicted when they begin abusing these drugs or using them as a method of self-medicating or escaping from reality. If you are living with an addiction to prescription drugs and attempt to quit your prescription drug abuse cold turkey, there can be serious side effects and withdrawal symptoms that should be monitored by a licensed medical professional to ensure that your safety and well-being are monitored throughout your detox and rehab process. Arizona residents within a prescription drug detox will be offered medical guidance as they go through a slow tapering-off period or a medication-assisted treatment program that will work to alleviate the severity of their withdrawal symptoms while maintaining their safety and comfortability.
Arizona City Prescription Drug Rehab
After completing a prescription drug detox process, you will have safely released any physical dependence on drugs and will be in a stable mindset to begin exploring the underlying causes of your addictive behaviors. Prescription drug rehab often includes dual diagnosis treatment methods as part of your individualized treatment plan. This will allow patients to understand their emotions, thoughts, and behaviors that have contributed to their addictive behaviors and thought patterns while also providing a comprehensive treatment plan that will support them in developing the tools and coping skills to manage their co-occurring disorders. Your use of prescription drugs often began as a way to treat symptoms of your co-occurring disorder, and the goal of your treatment plan will be to support you in gaining the tools for treating any presenting symptoms through holistic or naturopathic treatments that will prevent you from returning to substance abuse as a method of self-medicating.
Arizona City Top Rated Addiction Treatment
The River Source is the top-rated treatment facility for Arizona residents for the high levels of care provided to each patient who enters our recovery center. Our team is dedicated to your success in addiction recovery and going over and above industry-standard treatment programs by providing patients with a comprehensive treatment plan that is focused on healing and restoring their bodies from the impacts of addiction while freeing their minds of the psychological impacts of substance abuse. With a combination of evidence-based therapy methods, clinically driven medical treatments, naturopathic approaches, and holistic therapies, you will be able to heal from your underlying causes of drug addiction while regaining your sense of self and purpose within a new lifestyle of addiction recovery.
Alcohol & Drug Detox-Rehab for Residents of Arizona City
Your drug or alcohol addiction has progressed over a prolonged period of time and to effectively heal from your substance use disorder; it requires a robust treatment program that provides you with long-term support to help you maintain your recovery and have long-term sobriety. When you begin your healing journey with us, you will be offered participation in our full continuum of care that will support you through every phase of your treatment process and help you solidify your ability to maintain your life of sober living. The River Source offers the following levels of care within our continuum of services and treatment processes:  
Our Treatment Specialties
Your addiction is unique to you and requires a personalized approach that is relevant to your cognitive and emotional needs and intelligence. Each person will learn and grow through different supports and methods which is why we understand that there cannot be a cookie-cutter format for healing. Every patient will be offered a treatment plan with extensive methods that speak to their healing needs and emotional wellbeing. Your treatment plan may include some or all of the following addiction treatment methods: 
Addiction treatment has progressed over the years and has become readily accessible for individuals that are seeking support. Since the COVID-19 pandemic, there has been an increase in virtual and telehealth options provided to individuals seeking addiction treatment or medical services. At The River Source, we want to break down any barriers to your success by offering a telehealth intensive outpatient program that will allow you to log in or connect with our addiction therapists from anywhere in the world. A telehealth IOP invites patients to engage in individual counseling and group therapy processes remotely from the comfort of their own homes. Your telehealth IOP will offer you the same exceptional evidence-based therapy methods that will support you in healing from your past addiction and creating a future in addiction recovery where you will have long-term success.
The River Source is unique compared to other industry-standard treatment centers as we place a focus on healing from addiction through naturopathic treatments. We believe that healing from addiction requires a comprehensive approach to addiction therapy and treatment. Arizona residents will be invited to participate in naturopathic therapies that will work to replenish their bodies of any deficiencies that occurred during their active addiction while stabilizing their mental and emotional health through natural approaches.
IV & Oral Vitamin Therapy
Drug and alcohol addiction will significantly impact your overall physical and psychological functioning. Substance abuse creates severe nutritional deficiencies within your essential vitamins and minerals which are crucial for healthy, optimal physical health and wellness. Patients will be offered opportunities to engage in IV and oral vitamin therapy that will allow them to replenish their bodies with the essential vitamins and minerals to restore their bodies to normal, healthy functioning.
Abusing drugs or alcohol can significantly impact healthy brain functioning due to a decrease in neurotransmitter functioning. The more your substance abuse increases, the connection, and signals within your neurotransmitters will become impaired and impacted. Amino acid therapy will provide patients with an increase in the levels of essential neurotransmitters including serotonin, norepinephrine, and dopamine. The increased levels of these neurotransmitters will help to improve your mental health functioning and support you in managing any symptoms of anxiety and depression and increase your feelings of energy.
Massage therapy is a holistic treatment method provided to Arizona patients to support them in maintaining stable physical and mental health functioning. Massage therapy gives patients a sense of relief from any chronic pain or fatigue felt and decreases any muscle pain or soreness. Along with the physical health benefits, patients will also notice a decrease in feelings of stress and tension while also experiencing an improvement in their sleep patterns and quality of sleep.
Yoga & Meditative Therapy
Yoga promotes balanced physical and mental health allowing individuals to become in tune with their spiritual health. Incorporating yoga into your daily physical health routine has improved muscle strength, physical endurance, and flexibility. While your physical health improves, individuals will begin to notice enhanced mental health functioning that will promote self-actualization, emotional regulation, and relaxation. Yoga and meditation are effective tools for relapse prevention that will help you to remain grounded, reduce stress or manage triggers, and increase your sense of belonging and spiritual connection.
Dry Infrared Sauna Therapy
Engaging in drug or alcohol addiction will expose your body to toxins and chemicals that impede your normal, healthy body functioning. A key component of your addiction treatment program is to allow patients a safe space to rid their bodies of the harmful influences and toxins from substance abuse. The River Source allows patients to participate in a dry infrared sauna therapy that will allow them to safely expel the harmful toxins of substance abuse and restore their physical health and well-being.
Individual counseling sessions are a crucial component of each patient's treatment plan. Every week, you will have scheduled therapy sessions where you will sit down with your addiction therapist to engage in evidence-based therapy methods that will help you to address your underlying causes of addiction while establishing healthy coping skills and tools for relapse prevention that will keep you on the road to recovery. Patients will be able to have additional counseling sessions throughout each week should you require them. We want to ensure that you have the support you need to heal from your addiction and flourish in a new lifestyle within addiction recovery.
Group therapy is a part of each patient's treatment plan as it allows patients to connect with others that are living in addiction recovery through facilitated conversations and sessions. Each group therapy session will focus on certain topics related to substance abuse and addiction recovery, providing opportunities for patients to connect on their shared experiences with addiction and recovery. Group therapy allows patients to see that they are not alone in their experiences with addiction and remove any stigma or shame from their addiction. Patients will often develop long-lasting friendships and support with other patients that will continue even after they complete their treatment program.
Witnessing a loved one struggle with drug or alcohol addiction is a difficult thing to experience with many family members attempting to understand or grasp how their loved ones became entrenched in addiction. For someone that is not engaged in active addiction, it is easy to think that your loved ones can quit their substance abuse if they want to and become angry or confused as to why their substance abuse continues. Addiction is a complex disorder that can be hard to wrap your head around if you are unfamiliar with it. That is why The River Source offers family and friends with opportunities for education about the nature of addiction and to gain a better understanding of your loved one's unique situation with substance abuse and how you can properly and effectively support them in their addiction recovery journey.
12-step programs are a common addiction treatment method incorporated into treatment programs for individuals recovering from drug or alcohol addiction. A 12-step recovery program provides patients with a guided set of steps that will support them in healing from their underlying causes of addiction while promoting spiritual connection and sense of purpose. 12-step programs also incorporate meetings that invite individuals in addiction recovery to connect with one another and share their experiences of strength, hope, and resilience in addiction recovery. 12-step meetings are offered worldwide, and patients can continue attending 12-step groups even after they complete addiction treatment for ongoing support and connection to their recovery journey.
Co-Occurring Disorders / Dual Diagnosis
It is common for individuals living with an active addiction to drugs and alcohol to be experiencing an ongoing mental health, behavioral health, or physical health condition that has impacted or influenced their addictive behaviors. When individuals experience difficult symptoms or side effects from a co-occurring disorder, many will turn to drugs or alcohol as a means of coping or self-medicating. Those patients that are living with a cooccurring disorder will be invited to participate in a dual diagnosis treatment program that will support them in healing from their root causes of addiction while establishing healthy, holistic methods to treat their ongoing co-occurring disorder without returning back to substance abuse as a means of coping. Patients will learn how to stabilize their co-occurring disorder and effectively manage any triggers that present themselves to help keep them on the road to recovery.
Addiction Treatment for Pregnant Women
If you are a pregnant woman who is living with an active addiction to drugs and alcohol and are ready to seek help for your substance use disorder, you want to ensure that your treatment program maintains the health and well-being of you and your baby. At The River Source, we offer a specialized treatment program that is designed to support pregnant women in safely overcoming their addiction while maintaining their child's health and safety throughout their recovery process. Our team will provide you with specific treatment approaches that avoid any harmful medical treatments that would pose a risk to your baby. While you heal from your drug or alcohol addiction, you will be provided with prenatal care to maintain your baby's health and growth.
For many substance abusers, your addiction often develops due to deep-rooted emotions or traumas impacting their ability to maintain day-to-day functioning. When you heal within our recovery center, you will be offered the support of a trauma-informed care approach to addiction treatment. Our therapeutic team understands the impacts of trauma and wants to provide you with a safe space to heal from your addiction while addressing your history of trauma without posing a threat of retraumatizing you. Your treatment program will incorporate methods of trauma therapy that will allow you to safely process and heal from your past traumas and remove the harsh trauma responses that are associated with your addiction and trauma. As you process your trauma, you will be able to heal from your addiction and begin establishing a new way of life living in addiction recovery.
Addiction Rehab for Native Americans
Our recovery center values having a safe space for all patients to heal from addiction and honor the unique diversity of all of our patients. We pride ourselves in creating an inclusive space for all cultural and ethnic identities that celebrates your culture. Native Americans who choose to heal from their addiction within our recovery center will be provided with a treatment program that incorporates their cultural traditions and beliefs while regaining a sense of pride and identity within their Native American culture.
Clinically Driven Treatment
Each patient that heals within our treatment center will be provided with a treatment plan that is clinically driven. Our therapeutic team will work with you to understand the impacts of your addiction on your health and wellbeing while providing insight into your root causes of addiction. You will learn more about how to identify your triggers and develop the tools for overcoming triggers including techniques for relapse prevention. Our goal is to support patients in developing the confidence and skills to maintain a life in addiction recovery, and we will be by your side every step of the way as you begin paving your new path of sober living.
Outcome-Based Rehab Programs
Our team needs to gain an understanding of what your hopes and goals are for addiction recovery. Patients that can set their own goals for recovery and work towards them have higher success rates in addiction recovery as they take ownership and have autonomy in their recovery process. Once we have a clear understanding of your goals for addiction treatment, we will be able to create a treatment plan that speaks to your recovery needs and helps you work towards achieving your goals. Our outcomes-based approach will support you in obtaining your goals and becoming closer to achieving your hopes and dreams for living in addiction recovery.
We Use Evidence-Based Treatment with High Success Rates
Healing from your underlying causes for addiction is a critical step in your recovery process. To gain perspective on your root causes of addiction, it is important to uncover the emotions, behaviors, and thoughts that have contributed to your addictive behaviors. With the support of evidence-based therapy methods, patients can heal from their drug and alcohol addiction and gain the tools and life skills to maintain life in addiction recovery. Patients within our treatment center have experienced an 82% success rate of maintaining life in addiction recovery due to the individualized treatment plans that each person receives.
Our Integrative Approach Plus Our Cost Effective & In Network Programs Are the Best Value For Treatment
Arizona City residents healing within our recovery center will be provided with a long-term, robust treatment plan to support them through every phase of their addiction treatment and recovery process. Our full continuum of care provides Arizona residents with a comprehensive treatment plan that uses evidence-based therapy methods in conjunction with naturopathic treatments, holistic therapies, and after care planning that will support them in maintaining a life of sober living. The River Source is committed to providing Arizona residents with an accessible treatment program that breaks down any financial barriers. Our cost-effective treatment programs allow Arizona residents to receive the help they need to overcome their addiction without worrying about your addiction treatment program breaking their budget.
Best In Class Medically Trained Addiction Staff
The River Source puts your safety and well-being as our highest priority. While you move through your detox and rehab programs, you will be provided with ongoing medical supervision and guidance that will ensure you safely overcome the physical dependence on drugs and alcohol and heal from the impacts of substance abuse on your mental health functioning. You will be provided with top-tier medical treatments and naturopathic therapies that will restore your body, mind, and spirit to the depths of addiction.
Premier In Network Facility Offering Naturopathic Treatment Types
Naturopathic treatments are essential for supporting patients in restoring their physical and psychological health. Engaging in the various naturopathic treatments offered within our recovery center will support you in replenishing your body of any vitamins and minerals deficiencies and working towards restoring your brain functioning to a healthy capacity again. Patients find that engaging in these treatment types has significantly improved their physical and mental health and acts as a form of stress relief. Patients can continue with these treatments even after completing their program, which takes care of their health and well-being.
The River Source is dedicated to your success in addiction treatment and recovery which is why we offer our Arizona City patients a recovery guarantee. Arizona City residents that complete your treatment plan including the full continuum of care and experience a relapse within a year after completing their treatment program, will be invited to resume their addiction treatment program within our recovery center.
Recovery-Friendly Attractions in Arizona City, Arizona
Arizona City, Arizona offers a variety of recovery-friendly attractions to help patients remain sober. Our favorites include:
Droplyne Hot Air Balloons
Experience the stunning sights of Arizona from high above the sky on a hot air balloon ride.
4900 N Taylor St, Eloy, AZ 85131
The Museum of Casa Grande
Learn the history of Arizona with displays of Native American architecture and more at the Museum of Casa Grande.
110 W Florence Blvd #4033, Casa Grande, AZ 85122
Gleeson Jail
Explore the ghost town and historic site of Gleeson Jail
Arizona City Neighborhoods We Serve
The River Source serves the residents of Arizona City, Arizona, and its surrounding areas, including: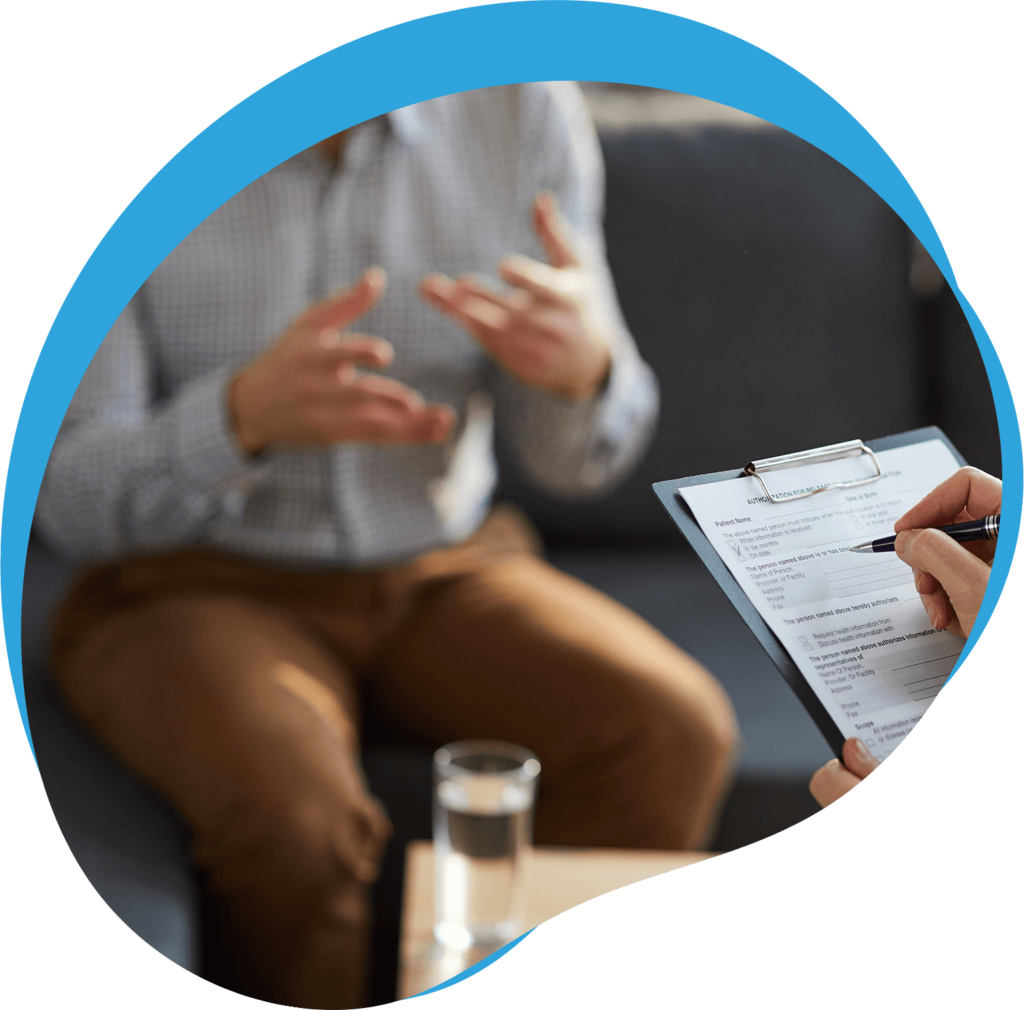 Complete the form below to have your insurance benefits verified in a matter of minutes.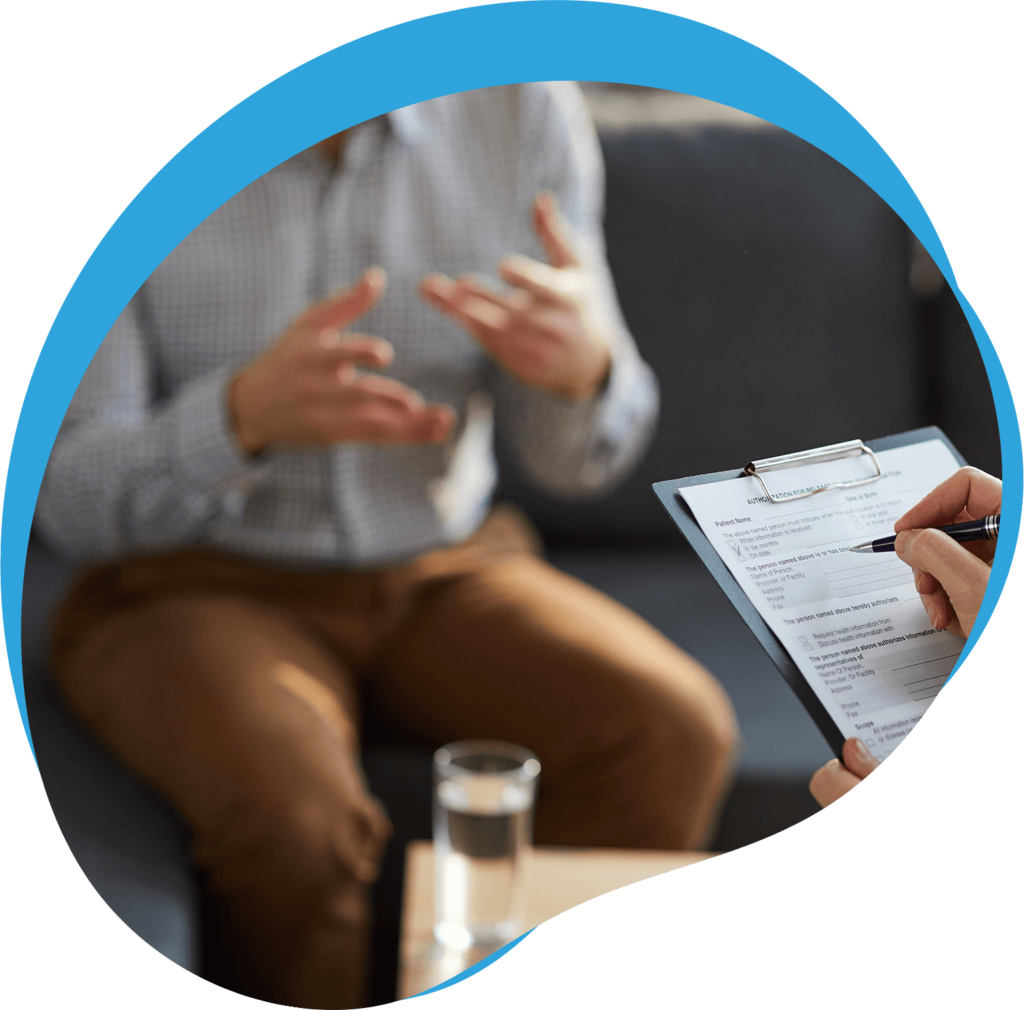 We Are In-Network With All Major Insurance Carriers




View Our Full List Of In-network Providers