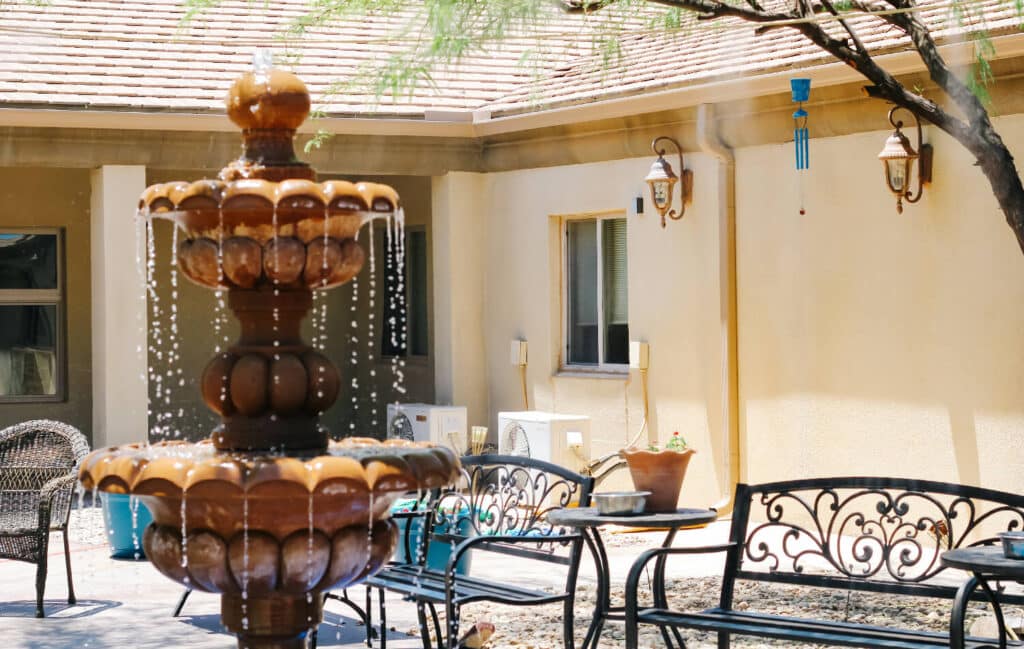 #1 Cocaine Detox-Rehab in Arizona City
Cocaine addiction occurs among millions of Americans each day. This drug is commonly referred to as "the rich man's drug" for the high street cost of this drug and is often associated with a high-paced, lavish lifestyle within mainstream media. These popular images portrayed within mainstream media have altered people's perception of this drug and have made it alluring to individuals seeking an escape and a high-paced lifestyle that is centered around partying and socializing with others. However, the real truth about cocaine addiction is that it damages a person's psychological and mental health. Cocaine addiction is known to have physical impacts on the substance abuser, but predominantly cocaine abusers will experience severe impacts on their mental health and social health. The longer you engage in cocaine addiction, the more individuals will experience significant impacts on your ability to maintain your daily lifestyle of work, school, family, and social connections. An effective cocaine detox and rehab program from our top addiction treatment center in Arizona city will support patients in overcoming their psychological addiction to cocaine through leading evidence-based therapy methods that will help them identify their triggers and develop the coping skills to safely and efficiently overcome any presenting triggers to remain on the road to recovery.
YOU'RE NOT ALONE – WE CAN HELP
TAKE THE FIRST STEP AND APPLY FOR TREATMENT TODAY
Why Choose The River Source in Arizona City for Cocaine Detox & Drug Rehab?
Arizona City residents that are living with an active cocaine addiction and are ready to begin the healing process of addiction treatment want to find a treatment center that has high success rates and clinically driven approaches. The River Source is the top choice for Arizona City residents for cocaine detox and drug rehab for the high levels of care provided to each patient who chooses to heal within our recovery center. We see each patient for the unique individual that you are and understand that their drug addiction is unique to them and their individual circumstances. That is why we believe addiction treatment cannot be a one size fits all approach to healing but rather each patient deserves to have a treatment plan that is individualized to meet their specific needs and goals for addiction recovery. We offer a variety of treatment methods that target healing from addiction within your body, mind, and spirit. While some addiction therapy methods may work for one patient, they may not work for someone else. To ensure that your treatment plan is relevant to you and your cognitive, intellectual, and emotional needs to foster and facilitate optimal healing and personal growth. 
Our recovery center is based on the philosophy that each patient deserves to take the time they need to safely and effectively heal from their addiction. We want to provide a safe space for patients to overcome any physical addiction and dependence on drugs while also allowing patients the time that they need to search within themselves for the root causes of their addictive behaviors to develop effective relapse-prevention tools and skills. To solidify and create a strong foundation in addiction recovery, you must be provided with support throughout every phase of your recovery process. Our team allows Arizona City residents to engage in a full continuum of care to help them heal from their addiction and create a new lifestyle in addiction recovery and sober living. Patients within our recovery center will be provided with the opportunity to engage in the following levels of care: 
Medical detox 

Inpatient drug rehab 

Outpatient rehab programs such as partial hospitalization programs, intensive outpatient programs, and general outpatient programs

Aftercare planning and support 

Lifetime alumni support programs
First-Class Amenities
At The River Source, we believe that your time within our recovery center should be a comfortable and healing experience. While you reside within our treatment facility to heal from your addiction, you will be provided with the creatures of comfort from home that will help you feel comfortable and able to put your feet up and relax each night. For patients that are undergoing a drug detox program, their bodies will be going through changes that can cause withdrawal symptoms that can be uncomfortable. That is why we offer patients the comforts of home including comfortable beds and TVs in each room that will allow them to relax and put their minds and body at ease as they move through the initial stage of their healing journey. Once you transition into a rehab program, you will be invited to participate in recreational activities or games, fitness equipment, or residential tv rooms to help physically and mentally engage you. We strive to provide our patients with a comfortable, inviting environment that empowers patients to heal from addiction and embrace a new life in addiction recovery.
What Is Detox Like?
Cocaine addiction is a disease that impacts a person physically, emotionally, and spiritually. To detox effectively from cocaine, you must be provided with a whole-person integrated approach to healing that utilizes a comprehensive blend of traditional medical treatments, evidence-based therapy methods, holistic treatments, and naturopathic healing techniques. As you experience withdrawal symptoms from cocaine, you will be monitored by our medical professionals, naturopathic doctors, and addiction therapists who will support you in maintaining stable mental health and treat any physical side effects or symptoms as they arise. The goal of detox is to keep patients feeling comfortable and relaxed while maintaining their overall health, well-being, and safety.
How Long Does Detox Last?
Cocaine is a highly addictive drug that produces a short-term high. Due to the short-lasting effects, substance abusers will often begin to feel the onset of withdrawal symptoms and cravings within a few hours after last taking cocaine. Patients will typically remain in a drug detox program for a period of 7 to 10 days. During this time, patients will experience strong drug cravings and the onset of severe withdrawal symptoms that typically impact their mental health and experience physical symptoms such as insomnia, nerve pain, or muscle aches. After 7 to 10 days, patients begin to feel stabilized within their detox process, and the symptoms are reduced to a mild and tolerable level. At this time, patients can transition into a cocaine rehab program to begin exploring the underlying causes of their cocaine addiction.
What Happens After Detox?
Patients who complete cocaine detox will be able to transition into a cocaine rehab either an inpatient rehab program or an outpatient treatment program. The purpose of this recovery stage is to support individuals in exploring and identifying what is at the root of their addictive behaviors. Your treatment plan will include various forms of addiction therapy that will support you in healing from the deep seeded emotions and traumas that have influenced your ability to overcome triggers and create negative responses to difficult situations or emotions. As you move through your addiction therapy program, you will be able to heal from the emotions, thoughts, and actions that have contributed to your cocaine addiction while establishing healthy coping skills and tools for relapse prevention that will ensure you have long-lasting success in addiction recovery.
How Long Does Cocaine Rehab Last?
Each patient will have their own unique circumstances with drug addiction and will be encouraged to take the time they need to safely and effectively address and heal from the root causes of their drug addiction. We recognize that some Arizona City residents may have prior commitments and responsibilities and cannot leave for an extended period. That is why patients are provided with the option of participating in drug rehab for a period of 30, 60, or 90 days depending on their specific preferences and needs for addiction treatment and healing.
30-Day Cocaine Rehab in Arizona City
Arizona City residents are invited to participate in a cocaine rehab for a minimum of 30 days. To incorporate a change in your life, it is said that you need approximately 28 days. A 30-day rehab program will give you the time to start implementing the change you want to see within yourself and begin participating in your individualized treatment plan. Patients will be able to identify the root causes of their addiction and develop appropriate and effective coping skills to overcome triggers and maintain a life in addiction recovery.
Many people will spend 30 days in residential drug rehab and then transition to a less intensive outpatient program. Continued outpatient support can nurture the transition process as clients begin to rebuild their lives.
60-Day Cocaine Rehab in Arizona City
A 60-day rehab program allows Arizona City residents to extend their short-term rehab program to continue engaging in their personalized treatment plan. Providing more time to participate in evidence-based therapy methods and holistic treatment plans will support you in becoming confident in your ability to identify and overcome triggers with the tools you learn within our recovery center. The more time you have within our recovery center, the longer you will have to engage in specific treatment methods that will support you in healing from past traumas and treating any co-occurring disorders.
90-Day Cocaine Rehab in Arizona City
Arizona City residents will have the option of participating in a long-term program of 90 days. This length of time is ideal for individuals that have a history of relapse as it allows you the time that you need to reexamine your tools for relapse prevention and continue with the healing process to ensure that you can maintain addiction recovery. The longer you can engage in a structured addiction treatment routine, the more you will be able to integrate your new way of life into your day-to-day occurrences within your personal life. Patients will be able to heal from previous traumas and stabilize any co-occurring disorders as they will be given ample time to engage in specialized treatment processes. Long-term rehab allows patients to develop a strong foundation in addiction recovery that will make their dreams of living clean and sober achievable and attainable.
QUICK, CONFIDENTIAL INSURANCE VERIFICATION
CLICK BELOW TO FIND OUT IF YOU HAVE COVERAGE