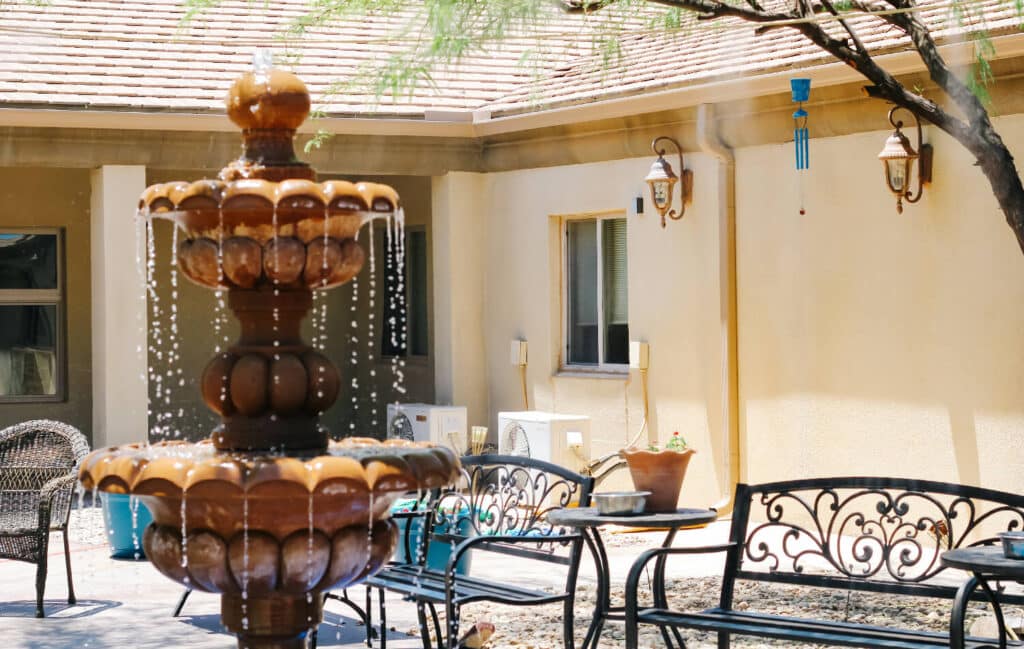 #1 Heroin Detox-Rehab in Arizona City
The opioid epidemic has been sweeping the nation with many Americans experiencing the severe and, sometimes, devastating effects of opioid abuse. The number of Americans that have been experiencing opioid overdoses has continued to rise, making the need for an effective treatment program more pressing than ever. Arizona residents who are living with heroin addiction have found high success rates within addiction treatment at The River Source treatment center, We offer our patients top-tier addiction treatment methods that are outcomes based on their specific needs and goals for addiction recovery. Our personalized treatment programs are centered around your self-identified goals and individual circumstances to ensure that you have long-lasting success in sober living. We believe that each individual living with an addiction has the innate right and worth to have an addiction treatment process that is meaningful to them and provides them with the respect and dignity that they deserve. Our compassionate team will be alongside you as you explore and heal from your underlying emotions and traumas that have influenced your addictive behaviors. As you do the necessary work of treating and healing from your root causes of addiction, our AZ rehab center team will empower you to develop the tools and confidence to be able to successfully overcome triggers and remain true to your goals of living in sobriety and maintaining stable physical and mental health.
YOU'RE NOT ALONE – WE CAN HELP
TAKE THE FIRST STEP AND APPLY FOR TREATMENT TODAY
Why Choose The River Source Arizona City for Heroin Detox & Drug Rehab?
The River Source offers Arizona City residents a heroin detox and drug rehab program that goes above and beyond industry-standard treatment programs. We believe that healing from addiction requires a comprehensive treatment plan that targets healing within your physical, emotional, mental, and spiritual health. While most addiction treatment programs focus on talking therapy methods, we provide opportunities for patients to engage in a variety of treatment methods including evidence-based therapy methods such as behavioral therapy, dual diagnosis treatment, 12-step recovery programs, naturopathic treatments, experiential therapy, and holistic treatments. Our unique addiction treatment methods provide a whole-person integrated approach to healing that invites patients to heal from their past addiction while restoring their body, mind, and spirit to health and wellness. We believe that addiction is a personal disease that occurs for reasons that are specific to you and your history of emotional wounds or traumas. That is why there can not be a one size fits all approach to healing but rather an addiction treatment program that is centered around your individual needs, circumstances, and goals for addiction recovery. 
Your heroin addiction did not happen overnight, It progressed over a period of time due to a multitude of compounding factors that have impacted your ability to manage life stressors or triggers. To effectively heal from your drug addiction, you must take the time necessary to fully engage in your recovery process. Your treatment process will support you in gaining perspective on your individual triggers and developing the life skills and coping tools to address and manage any presenting triggers to help foster long-term success in addiction recovery. Patients will have the opportunity to address and heal from the physical and psychological dependencies of heroin through our continuum of care which allows them to heal from their addictive behaviors while establishing a new way of life in sober living. Your treatment program will include the following levels of care: 
Medical drug detox 

Inpatient residential heroin rehab 

Outpatient drug rehab programs of either partial hospitalization programs, intensive outpatient programs, or general outpatient programs.

Aftercare planning and support 

Lifetime alumni services
First Class Amenities
Choosing to heal from your drug addiction within our recovery center means that you will be able to reside within our recovery center, promoting personal growth and healing within a comfortable and safe environment. Arizona residents will be able to have the comforts of home while they undergo the life-changing journey of addiction treatment. We understand that heroin detox can create uncomfortable side effects which is why we want to ensure you feel comfortable and relaxed while you move through your detox process. Detox patients will have comfortable beds to lay in and personal TVs in their rooms that will allow them to put their feet up and relax as they flush the toxins of heroin from their bodies. Once you transition into drug rehab, you will have access to comfort amenities such as a residential tv room that you can share with other patients, fitness equipment to promote physical health and wellness, and recreational activities and games to engage socially with other patients. We see the success rates of patients that can reside within a treatment center that honors your need for safety, comfort, and connection all within a robust treatment center.
What Is Detox Like?
Heroin abusers that have attempted to detox on their own or have begun to experience withdrawal symptoms once they stop using heroin understand the severity of withdrawal symptoms that can arise when you do not have the support of medical professionals. The River Source offers Arizona City patients an opportunity to safely detox from heroin within our medical detox program. As you begin your detox process and quit your use of heroin, your body will begin to adjust to functioning without the presence of heroin within your system. This process can cause significant side effects or withdrawal symptoms that can be uncomfortable and, sometimes, painful. During a medical detox program, you will be offered the support of traditional evidence-based therapy methods including medication-assisted treatment which offers you medications that will work to ease the severity of your withdrawal symptoms and reduce the onset of drug cravings. Patients within our recovery center will also be offered holistic treatment methods and naturopathic therapies that will work to revitalize and restore their physical and mental health. As you experience withdrawal symptoms, you will be monitored by our team of medical and naturopathic doctors and nurses that will adjust your treatment plan as needed to ensure you safely and comfortably overcome your physical dependence on heroin.
How Long Does Detox Last?
Your time in drug detox will depend on your individual circumstances and history of heroin abuse. For patients that have been engaging in heroin abuse for an extended period of time, used in larger doses, or use heroin frequently, the time it takes to flush the presence of heroin from your body may take longer. Most patients will begin to experience the onset of withdrawal symptoms within 8 to 10 hours after they last used heroin and will experience the peak of withdrawal symptoms within 3 to 5 days. Arizona City residents will begin to overcome the peak of your symposium within 7 to 10 days and will, at that time, be ready to transition into a drug rehab program. 
What Happens After Detox?
A heroin detox is the first step in your recovery process as it works to eliminate the physical dependence on heroin. The next crucial part of your addiction recovery process is to explore what your underlying causes of addiction are through a drug rehab program. Your time in drug rehab will be focused on participating in a comprehensive treatment plan that allows you to look within to identify what emotions or traumas have impacted your ability to respond to negative situations or emotions causing you to turn to substance abuse as a means of coping. Your drug rehab program will invite you to engage in various evidence-based therapy methods that will support you in identifying your triggers while developing the coping skills and tools for relapse prevention that will ensure you have long-lasting success living in addiction recovery. Through our clinically driven program, you will be empowered to heal from your past and develop a strong foundation in addiction recovery equipped with the tools for emotional regulation, conflict resolution, healthy relationships, and effective communication skills to ensure you can manage the ups and downs of life while remaining focused on maintaining sobriety. 
How Long Does Heroin Rehab Last?
Each person will have their own unique needs and goals for addiction treatment. While some individuals can commit to a long-term rehab program, other Arizona City residents may not be able to put their life and responsibilities on hold for a prolonged period of time. Patients can choose from short-term rehab programs or long-term rehab stay. No matter how long you stay in drug rehab, you will be offered an individualized treatment plan that will support you in healing from your root causes of addiction and gaining the ability and confidence to overcome triggers in the future. Drug rehab within The River Source can occur for periods of 30, 60, or 90 days.
30-Day Heroin Rehab in Arizona City
The minimum amount of time that Arizona City residents are able to engage in drug rehab is 30 days. A short-term rehab program allows Arizona City residents to take a break from the environment that once fuelled their addiction and reside within a facility centered around healing and personal growth. 30 days provides enough time for patients to begin the healing process of addiction therapy and start to establish a new daily routine that fosters sober living, health, and wellness.
60-Day Heroin Rehab in Arizona City
A 60-day rehab program is ideal for Arizona residents looking for an in-between short-term and long-term rehab options. During your 60 days in drug rehab, you will be able to participate in various forms of addiction therapy, naturopathic therapies, and holistic treatments that will support you in healing from your heroin addiction within your body, mind, and spirit. The longer you engage in addiction treatment, the more you can solidify your way of life in addiction recovery and continue strengthening your relapse prevention tools.
90-Day Heroin Rehab in Arizona City
The maximum amount of time you typically engage in drug rehab is 90 days. Whenever it is possible, we suggest that patients take the time they need to heal within a long-term rehab program. Having 90 days to fully engage in your treatment program will ensure that you have the opportunity to engage in your individualized treatment plan and any specialized treatment methods including trauma therapy or dual diagnosis treatment. Arizona residents will be able to heal from the underlying traumas and stabilize any co-occurring disorders to help ensure that they can maintain long-term sobriety.
QUICK, CONFIDENTIAL INSURANCE VERIFICATION
CLICK BELOW TO FIND OUT IF YOU HAVE COVERAGE