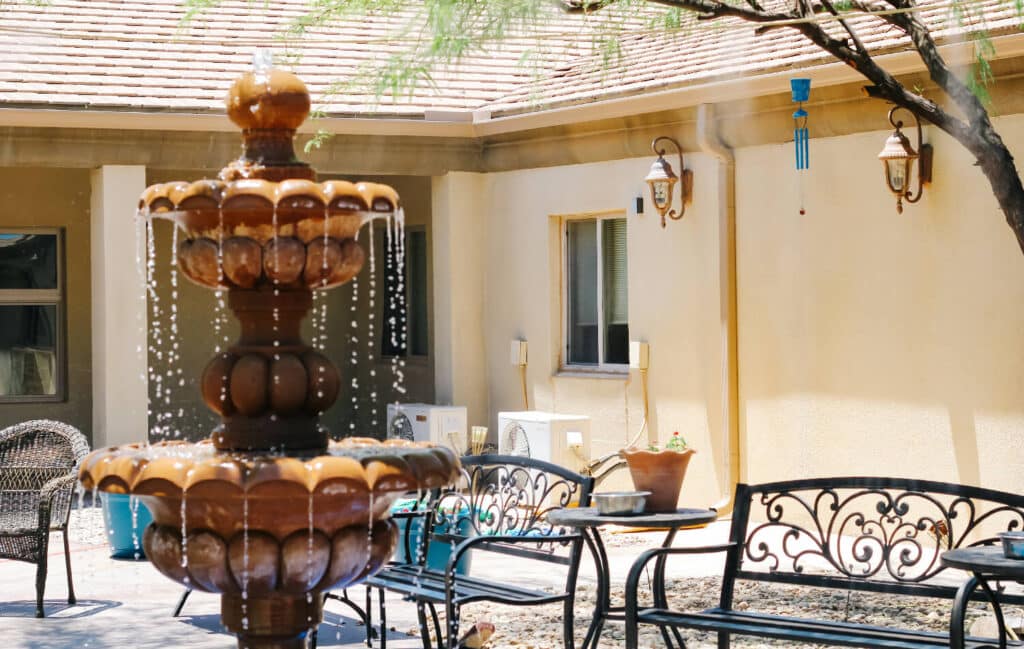 Top-Rated Outpatient Alcohol & Drug Rehab Center in Arizona City | Telehealth
Alcohol and drug addiction occur among Americans across the nation and begin for reasons that are unique to each person. We understand that Arizona city residents have their own individual circumstances with addiction and require a treatment program that is designed to meet the needs and goals for addiction recovery that each patient has. With that said, there are some Arizona residents that are looking for a treatment program that offers flexibility in programs to honor their responsibilities and commitments while allowing them the freedom to participate in addiction treatment during times that work best for them and their lifestyle. Outpatient rehab invites patients to engage in addiction treatment while having the flexibility to return home each evening. The River Source addiction treatment center offers Arizona City residents a personalized treatment plan that is geared to support them in safely overcoming their drug or alcohol addiction with the support of evidence-based therapy methods and clinically driven approaches to healing and personal growth. Patients are able to choose from a variety of formats for outpatient treatment that are easily accessible and offer high levels of care that result in high success rates for patients to effectively and efficiently overcome substance abuse and enter into long-term sobriety.
YOU'RE NOT ALONE – WE CAN HELP
TAKE THE FIRST STEP AND APPLY FOR TREATMENT TODAY
Alcohol & Drug Rehab That Allows You to Still Go to Work & School
When you are living with an active addiction to drugs and alcohol and you know that you are ready to take the necessary steps to get the help you need to safely overcome addiction, there are many thoughts that come across a person's mind. Many will want to know what they can expect from the Arizona City alcohol rehab center treatment process and have questions about what will happen to their work, school, and family responsibilities. Arizona residents have busy lifestyles that may not be able to be put on hold as they embark on the healing process of addiction treatment. An outpatient treatment program invites patients to attend the recovery center during scheduled times that work within their current schedule and responsibilities.
What to Expect During Outpatient Rehab
When you attend an outpatient rehab program, you will be presented with a treatment plan that is individualized to meet your unique needs for healing and personal growth. Each patient will be invited to participate in individual therapy sessions along with group therapy sessions that will support them in identifying and healing from the root causes of addiction. With the support of evidence-based therapy methods, you will be able to heal from the underlying emotions and traumas that have impacted your addictive behaviors while also gaining the knowledge and skills to safely overcome any triggers or temptations through healthy relapse prevention tools. After completing an outpatient rehab program, patients will feel confident in their abilities to maintain a life of addiction recovery and overcome any challenges or triggers that arise without returning to substance abuse.
Benefits of Outpatient Drug & Alcohol Rebab
When you are preparing to begin your addiction treatment process like cocaine rehab in Arizona city, you want to find an option that suits your needs but provides you with exceptional levels of care and top-quality evidence-based addiction treatment methods. Outpatient rehab provides Arizona residents with the following benefits to their addiction recovery process: 
Flexibility in addiction treatment- Choosing an outpatient treatment program allows patients to have autonomy and choice in their treatment schedule. Every patient will be able to choose when they attend the recovery center for addiction therapy sessions that will work with their current schedules for work and school. A flexible schedule helps to break down any barriers to your success by allowing you to put aside any concerns of obligations going unmet and allow you to engage in your recovery process. A stepping stone from inpatient rehab- Patients that continue with outpatient treatment after completing an inpatient rehab program are provided with the support to apply what they have learned within their inpatient rehab program and apply the life skills and coping tools to their everyday life. 

Continued addiction therapy support- As you navigate your early addiction recovery, you will be provided with ongoing emotional support and guidance. When you are presented with triggers, you will be taught different coping skills and tools for relapse prevention. Patients are able to learn what coping skills work best for them and their lifestyle to ensure that they have long-term success in addiction recovery. 

Cost-effective treatment option- Outpatient treatment offers a cost-effective option for addiction treatment. The outpatient treatment eliminates the cost of accommodation, food, medications, or medical treatments that would regularly be provided within an inpatient rehab program.

Different levels of care offered to meet each patient's specific needs- The River Source offers different options for outpatient treatment including a partial hospitalization program (PHP), intensive outpatient program (IOP), and general outpatient program (GOP). Each program has different levels of support from intensive support to a flexible moderation of support and guidance. 

Aids in long-term addiction recovery- Your addiction recovery process is a long-term commitment. Outpatient treatment invites patients to continue receiving support from addiction therapists over a long-term period. This allows you enough time to feel comfortable and confident in your ability to maintain a life of addiction recovery where you can safely overcome any presenting triggers.
What Does a Day in Outpatient Addiction Treatment Look Like?
Attending an outpatient treatment program will look different depending on the levels of care that you are participating in, especially in regard to how long you will be spending within the treatment center each day. Regardless of the outpatient treatment option that you chose, you can expect that your time within the recovery center will be filled with various therapy sessions and activities. Patients will be invited to meet with their addiction therapist for individual therapy sessions where they can explore what is at the core of their addictive behaviors and engage in specific therapy methods such as trauma therapy or dual diagnosis treatment. Additionally, your treatment program will include group therapy processes where you can connect with other individuals in early addiction recovery who share similar emotions and experiences. Patients are able to heal with each other and provide peer-based solutions and perspectives that will enhance your success rates in addiction recovery. You may also be invited to engage in various recreational or social activities within the recovery center that focus on your recovery while also encouraging patients to develop healthy coping skills and tools for relapse prevention. Once you have finished your personalized daily schedule for addiction treatment each day, you will be able to return home each night.
How Long Does Outpatient Rehab in Arizona City Last With The River Source?
The length of time that you will be in outpatient rehab will depend on your individual circumstances and goals for addiction recovery. Each outpatient program has different time commitments which look as follows: 
 A partial hospitalization program (PHP) is often a short-term, intensive program where patients will attend the treatment center for 6 hours a day for a period of 20 days. Patients will typically attend the treatment center from Monday to Friday. 

An intensive outpatient program (IOP) will occur over a period of 60 days or a total of 24 sessions. Patients are encouraged to attend the treatment facility for 3 days a week during this portion of outpatient treatment. 

A general outpatient program (GOP) – This method of outpatient treatment allows patients to continue engaging for as long as they wish. Patients will be invited to continue with weekly sessions until they feel ready to complete their treatment process.
Telehealth IOP Serving Arizona City
The River Source offers an easily accessible option for outpatient treatment through our telehealth IOP. Arizona City residents are able to participate in your addiction treatment programs through phone sessions or virtual sessions with your therapists. This allows patients to access and continue with addiction treatment regardless of where they are and their current schedule. Patients can choose when they connect with their addiction therapist while doing it from the comfort of their own homes.
Why Choose The River Source for Outpatient Alcohol & Drug Rehab?
The River Source is the leading choice for Arizona City residents that are seeking support to overcome their drug or alcohol addiction through a comprehensive treatment plan. Patients are offered a treatment plan that incorporates evidence-based therapy methods, holistic treatments, and naturopathic approaches. Our team is dedicated to your long-term success in addiction recovery which is why we offer a full continuum of care that will support you in healing from your addiction within your body, mind, and spirit. After completing addiction treatment within our recovery center, you will feel confident, able, and excited to maintain a life in addiction recovery.
Our Recovery Guarantee
Our patients' success in addiction treatment is our first and top priority. That is why each patient is offered our recovery guarantee. Patients that complete our full continuum of care, follow your individualized treatment plan and find that they encounter a relapse within their first year after completing treatment will be invited to resume addiction treatment within our recovery center. This will allow you the time to explore the supports you need and the tools you require to maintain a life of sober living and addiction recovery.
QUICK, CONFIDENTIAL INSURANCE VERIFICATION
CLICK BELOW TO FIND OUT IF YOU HAVE COVERAGE