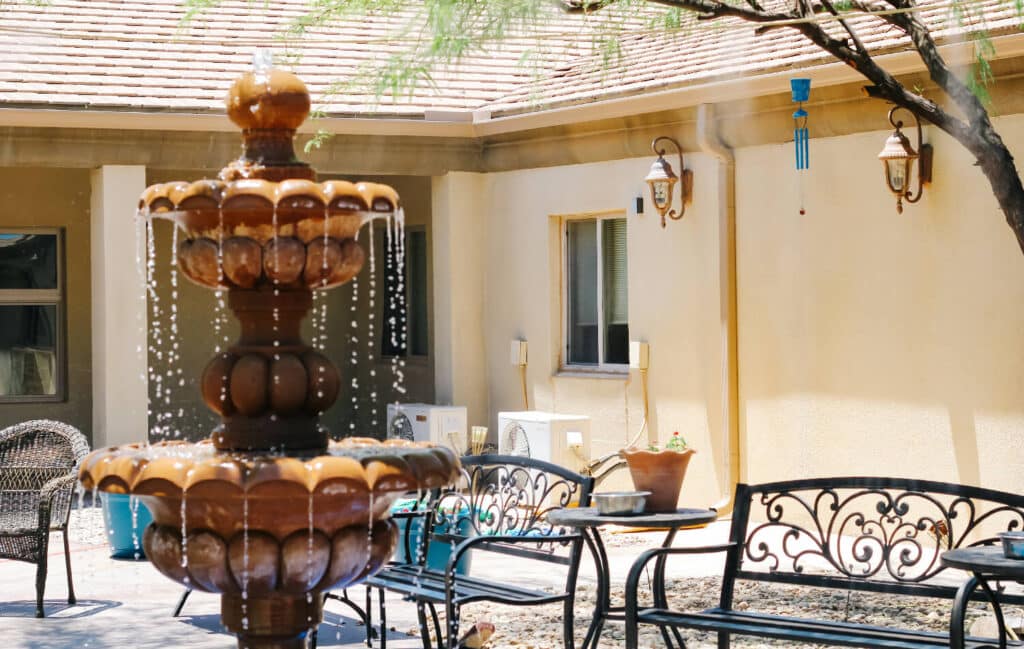 #1 Heroin Detox-Rehab in Chandler
If you are a resident of Chandler, AZ, and are struggling with heroin abuse or addiction, don't wait to get help. A heroin addiction will cause your mental and physical health to deteriorate. It might happen over time or after an acute use session–but it will happen if you don't get help overcoming your dependence on this deadly drug. The River Source is a renowned addiction treatment center that offers a full continuum of care for people addicted to drugs and alcohol. Our treatment programs include drug and alcohol detox programs, residential treatment plans, outpatient treatment (including telehealth intensive outpatient treatment), and an alumni program. Our treatment center combines traditional addiction and naturopathic treatments to treat each person's mind, body, and spirit. You can end your reliance on heroin with support from our addiction specialists.
YOU'RE NOT ALONE – WE CAN HELP
TAKE THE FIRST STEP AND APPLY FOR TREATMENT TODAY
Why Choose The River Source Chandler for Heroin Detox & Drug Rehab?
The River Source features a safe, positive, and comfortable setting where clients can immerse themselves in their treatment. We feature holistic and evidence-based therapies targeting each aspect of an individual's recovery needs. We offer individualized care so that clients get the support they need whether progressing through heroin detox or their rehab treatments. 
Few addiction treatment centers in Arizona offer the comprehensive drug treatment plans that we do or offer the range of holistic therapies we can offer. However, in our 20 years of experience, we've witnessed how our programs have helped clients achieve lasting recovery from drug addictions involving powerful drugs like heroin, cocaine, and meth.
First Class Amenities
At The River Source, clients will find a comfortable rehab setting that's conducive to healing. We feature a broad range of amenities that include nutritional meals, fitness equipment, games, and more. Detox and rehab rooms each have a television, and, of course, we offer a wide array of holistic therapies like massage and dry infrared sauna treatment that promote great comfort and stress relief. Clients enrolled in inpatient treatment can expect an ultra-comfortable stay complemented by our 24-hour support.
What Is Detox Like?
Medical detox is usually the first stage of an addiction recovery plan. Drug detox targets the body's physical dependence. During detox, the body is flushed from the chemical toxins–the heroin–that it's been dependent on. The process, as expected, does trigger withdrawal symptoms. Heroin withdrawal symptoms generally include flu-like symptoms like nausea, vomiting, body aches, and headache. People also can expect to feel cravings for the drug and may suffer from symptoms of anxiety or depression.
At our AZ rehab center, we prescribe medications that can reduce or even eliminate these unpleasant symptoms. Our naturopathic treatments like amino acid therapy and dry infrared sauna also boost the detox and healing process and promote greater client comfort. Our goal is to help clients detox as comfortably as possible. We monitor clients' health throughout the detox phase to ensure they get the support they need.
How Long Does Detox Last?
The detox process tends to vary from one individual to the next. However, most people complete detox in five to 10 days. Some people may complete the process in under a week. A person's chemistry will impact the detox time frame. The length of time they've been addicted to heroin will also impact the detox process. People who are addicted to multiple drugs may require more time in detox. 
Many people worry that they'll spend the entire detox process feeling miserable. Most people find that their withdrawal symptoms peak between 24 and 72 hours after their last heroin use. After that point, symptoms begin dissipating, and they can get improved rest. As they relax, their body's natural healing processes kick in. By the end of the detox, clients are ready to begin their next phase of addiction treatment.
What Happens After Detox?
Once a client completes detox, they can begin their rehab treatments. Remember that detox only addresses the physical dependence of heroin addiction. Addiction is multifaceted; it includes profoundly powerful psychological and behavioral dependencies too. That's why detox is never a cure for heroin addiction. Relapse is practically assured without rehab treatment to address the psychological and behavioral aspects of heroin addiction.
Clients will participate in clinically driven drug treatment programming during rehab, including individual and group counseling. Treatments include evidence-based therapies and holistic therapies. Each therapy targets a different aspect of the addiction and recovery process. Clients will learn to manage their triggers to abuse heroin or other drugs and alcohol. They'll learn to identify the different stages of relapse so that they can keep their recovery progress on track.
How Long Does Heroin Rehab Last?
Addiction recovery is highly individual. The recovery process often depends on a person's unique chemistry, the substance or substances they've been addicted to, and the length of time they've been addicted. It takes some people longer to master the strategies needed to manage their triggers to abuse drugs or alcohol. Consequently, some people meet their treatment milestones sooner than others. A person with a dual diagnosis, which includes the presence of both a substance use disorder and mental health disorder, often finds that a longer rehab stay helps them more effectively manage both of their conditions.
Addiction treatment centers like The River Source that individualize therapy and offer more flexible treatment plans understand that the recovery process is dynamic. It's normal for clients to recover at their own comfortable pace. Heroin is extremely addictive. Clients must get the support they need to manage this addiction. In that sense, rehab should last for as long as clients need it to–as long as it takes to develop stability and the abilities needed to manage their triggers and maintain their recovery progress.
30-Day Heroin Rehab in Chandler
A 30-day treatment program supports recovery from heroin addiction, but this is typically the minimum amount of time needed to address the issues associated with any type of substance use disorder. However, a person who hasn't been addicted long may find that a 30-day program offers the support they need to manage their addiction successfully. 
It's not uncommon for clients at The River Source to spend 30 days enrolled in residential treatment and then an additional 30 to 60 days in outpatient treatment programs. This provides them with more comprehensive treatment support. Following up inpatient treatment with outpatient drug treatment is a good idea because it ensures that clients get continued support as they transition back to their everyday lives and the stressors associated with them. Ongoing outpatient support for a month or more can help reduce the risk of relapse.
60-Day Heroin Rehab in Chandler
Spending two months in addiction treatment can provide clients with a strong recovery foundation. It takes time to learn how to manage a heroin addiction. During their 60-day treatment program, clients will take time to identify the triggers and factors that led them to abuse powerful drugs like heroin. Triggers can include anything from growing up in a home where drugs were abused to chronic stress. To manage their addiction, clients must learn how to manage their triggers and prevent them from causing relapse. 
During treatment, clients work with therapists to develop strategies for coping with their triggers. They will address unhealthy thoughts and negative emotions that frequently underpin drug and alcohol abuse. Some people find that 60 days of treatment is enough time to support their recovery needs. Some people need less time to achieve their treatment milestones while others need longer time in formal addiction treatment.
90-Day Heroin Rehab in Chandler
In the scheme of addiction, 90 days isn't a long time to learn to manage a chronic condition like drug addiction. Many people addicted to heroin have spent years abusing other drugs and alcohol. The idea of making lasting life changes in just a few weeks to support recovery simply isn't feasible for many people addicted to a powerful drug like heroin. It generally takes a few months to build a strong recovery foundation with the guidance of trained addiction specialists.
Clients with a dual diagnosis also find that spending more time in formal treatment helps them manage both disorders successfully. Many clients gradually diminish treatment over the course of their 90 or 120-day treatment program. Upon completing treatment, many clients continue attending aftercare programming for ongoing support. 
Contact The River Source for help if you're struggling with heroin addiction. Our clients come from Chandler, AZ, and other regional communities, including Mesa, Scottsdale, and Phoenix. Call us to learn more about our detox, inpatient, and outpatient drug treatment programs. As the best detox and rehab for heroin addiction, we can help you end your drug dependence.
QUICK, CONFIDENTIAL INSURANCE VERIFICATION
CLICK BELOW TO FIND OUT IF YOU HAVE COVERAGE