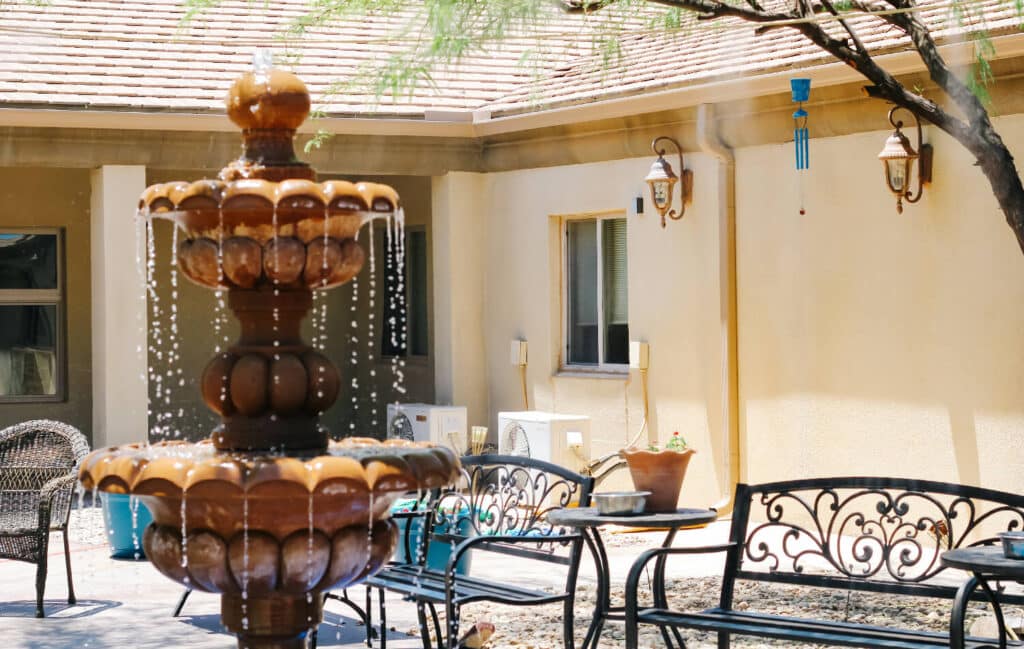 How Does Holistic Addiction Treatment Work?
Holistic addiction treatment takes a whole-person approach to the recovery process. Rather than focusing exclusively on the symptoms of a substance use disorder, holistic therapies treat the entire person–their mental, emotional, and physical health. Alcohol or drug addiction is a chronic disease affecting the entire person in many ways. A holistic approach to wellness puts each major aspect of a person's health into the treatment equation to ensure that the individual can sustain their recovery during and after rehab.
YOU'RE NOT ALONE – WE CAN HELP
TAKE THE FIRST STEP AND APPLY FOR TREATMENT TODAY
Holistic vs. Traditional Addiction Treatment Approach
While holistic treatment focuses on the whole person, traditional addiction treatments focus on more specific aspects of substance use disorders. Examples of holistic treatments include massage therapy, vitamin therapy, and yoga. Examples of conventional, evidence-based addiction treatments include cognitive behavioral therapy, dialectical behavioral therapy, and medication-assisted treatment. Both of these approaches support successful addiction recovery, which is why The River Source offers both holistic and traditional addiction treatments at our alcohol and drug rehab center.
What's Involved in a Holistic Addiction Treatment Program
Not all addiction treatment centers near Chandler, AZ, offer holistic addiction treatments. The River Source is unique in our comprehensive approach to whole-person wellness and addiction recovery. Our holistic treatment accompanies our traditional addiction treatment plans. Each client receives a customized treatment plan that includes both evidence-based and holistic therapies as part of their treatment program.
Naturopathic Therapies
The River Source features a wide range of holistic and naturopathic addiction treatments that support the addiction recovery process and post-rehab wellness. Some of these therapies such as IV and oral vitamin therapy are ideal during the drug and alcohol detox process when the body needs nutritional support. Other therapies are ideal throughout the healing process and even after. Many clients find that yoga and meditative healing, for example, boost recovery at all rehab treatment stages. Many people continue to practice these therapeutic approaches to wellness after rehab to support their healthy living goals and ongoing addiction recovery maintenance plan.
IV & Oral Vitamin Therapy
IV and oral vitamin therapy deliver the nutrients a person needs when they haven't obtained them from their diet. Many clients begin their treatment with medical detox. It's not uncommon for them to enter rehab in a nutritionally depleted state. Drugs and alcohol can seriously affect their physical and mental health. IV and oral vitamin therapy provide the body with the support it needs to begin to heal from the months or years of drug and alcohol abuse. This is especially important during the detox phase, when clients may not feel inclined to eat much because of withdrawal symptoms.
Amino Acid Therapy
Amino acids are the body's protein building blocks. We need them to support both physical and mental health. Just like vitamin therapy, amino therapy helps support physical and mental healing. We often prescribe this treatment during alcohol and drug detox when the body is getting rid of the chemical toxins and trying to repair itself. This type of holistic therapy boost's the body's own natural healing processes.
Massage Therapy
Holistic substance abuse treatment plans often include massage therapy. Massage can alleviate both physical and mental tension. The addiction recovery process is not without physical and mental stress. Massage can alleviate this stress and promote the body's natural healing processes. Massage is also a healthy way to manage the stress that many clients choose to enjoy long after leaving rehab treatment or a heroin rehab in Chandler.
Yoga & Meditative Therapy
Yoga and meditative therapy are ancient practices that show immense promise in treating addiction. Stress, worry, and negative emotions–can be powerful triggers that compel some people to abuse alcohol or drugs. Yoga, the practice of stretching, and meditative therapy, the practice of meditation help clients to live in the moment and tailor their focus to these healthy activities. These practices help clients to manage their stress and improve their focus and self-discipline, which supports long-term addiction recovery. Like many other holistic therapies, these are also ideal for practicing long after individuals complete their addiction rehab programs.
Dry Infrared Sauna Therapy
Dry infrared sauna therapy is another holistic treatment that's often prescribed during detox programs. This form of therapy boosts the body's ability to rid itself of the toxins that have accumulated in the body in association with alcohol and drug abuse. Flushing out these toxins allows the individual to overcome their physical dependence on the substance they're addicted to, but many clients also find the therapy to be relaxing and helpful for alleviating physical and mental tension.
Individual Counseling
Individual counseling plays a central role in traditional addiction and mental health treatments. During one-on-one treatment sessions, clients can work with a therapist to address issues related to their drug or alcohol abuse problems that are unique to them. They work to understand how their thoughts and feelings are connected to their behaviors. They can manage their behaviors by changing how they regulate their thoughts and feelings. Therapists help clients develop strategies for managing their triggers to drink and use drugs during individual therapy sessions.
Group Therapy
Group therapy is a major part of addiction treatment–both conventional and holistic therapies. During group therapy sessions, clients meet with a therapist or counselor in groups. Each person is encouraged to participate as well as to support other members of the group. Clients often find group therapy to be highly supportive. Clients learn with and from one another as they each strive to manage their addiction and achieve their recovery goals.
Family Education
Family education programs target the family unit–not just the client. Substance abuse disorders can take a toll on families and loved ones. During family therapy sessions, therapists help families identify problems in their relationships and how to heal them. Healing the family supports the client in their ongoing recovery process. Clients who are interested in family therapy can include it in their treatment program.
12-Step Program
The River Source features 12-step program facilitation. Many people find the 12-step format and structure highly supportive of lasting recovery. Working through the program's steps provides a welcome balance with clinical addiction treatments like cognitive behavioral therapy. Traditional 12-step alcohol and drug programs feature a strong spiritual focus that many clients find helpful during their recovery process.
Co-Occurring Disorders/Dual Diagnosis
Researchers have reported that one-third of people with substance use disorders also have a cooccurring mental health condition such as depression or anxiety. When a person has a dual diagnosis, their mental health disorder and addiction can feel all the more challenging to master. Left untreated, either condition can exacerbate the other. The River Source features dual diagnosis treatment that helps clients learn to manage both conditions effectively.
Addiction Treatment for Pregnant Women
Some addiction treatment centers in Chandler, Arizona like The River Source offer special treatment tracks for certain populations like women. Women face many unique issues when battling addiction. Women can get the support they need to manage their unique issues in our positive, safe, and supportive environment. Pregnant women face especially unique challenges, which is why The River Source features a program with their treatment needs in mind.
Trauma-Informed Care
It's not uncommon for people to drink or abuse drugs to alleviate emotional pain from traumatic experiences. Having witnessed or experienced trauma can have long-term effects. The River Source offers trauma-informed care to ensure that we consider clients' traumatic experiences and emotional distress when helping them manage their triggers to drink or use drugs. Healing from past trauma supports lasting addiction recovery. Clients with a dual diagnosis of post-traumatic stress disorder can benefit from trauma-informed care in particular.
Addiction Rehab for Native Americans
The Native American population has been hard hit by alcohol and drug abuse. The River Source offers a special treatment track for Native American people that addresses issues that are unique to them. These clients can support one another while learning how to manage their conditions together. By focusing on shared issues, clients can share and discuss addiction management strategies that are relevant to each participant and their recovery needs.
Why Choose The River Source Chandler for Holistic Addiction Treatment?
The River Source is unlike other addiction treatment centers in or near Chandler, AZ. Our treatment programs include both holistic treatments and traditional addiction treatment modalities. But that's not all. We also guarantee our treatment program. Clients who enroll in our 120-day treatment plans, a comprehensive approach to recovery, can return for additional free treatment if they relapse in the first year after completing the program. We strongly believe in our treatment programs and their ability to help clients achieve long-term recovery. We've been helping clients manage their substance use disorders for over 20 years. Let us help you put your addiction behind you. Contact us to learn more about our inpatient and outpatient addiction treatment programs.
Our Recovery Guarantee
Recovery from drug or alcohol addiction is extremely challenging. At The River Source and with our meth rehab in Chandler, all of our patients qualify for our 100% recovery guarantee, allowing them to return to treatment at no extra cost if they relapse within the first year of completing the entire program. We know how difficult this process is and we want to ensure our patients that we will be there every step of the way.
QUICK, CONFIDENTIAL INSURANCE VERIFICATION
CLICK BELOW TO FIND OUT IF YOU HAVE COVERAGE