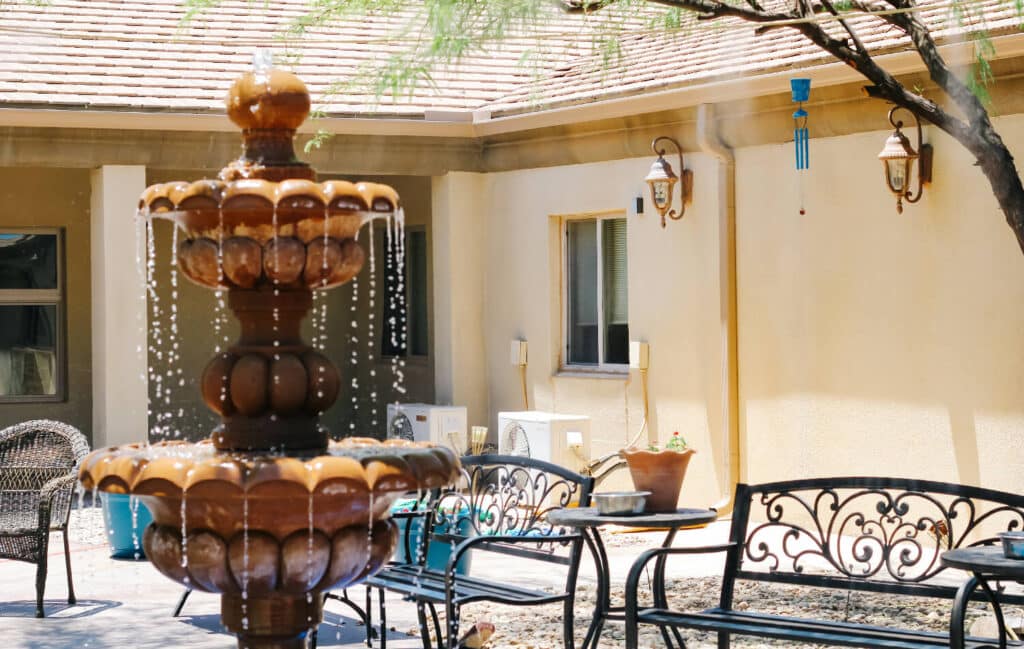 #1 Meth Detox in Chandler
If you or a loved one has a problem with meth, you might have a tough time getting rid of your addiction unless you get help. Recovery centers featuring clinical staff with experience treating meth addiction are your best bet for kicking the habit for good in a safe and comfortable environment. People with substance use disorders, whether it's meth or anything else, are usually trying to soothe or self-medicate an underlying issue. To stay clean and sober, it's critical to address the reasons that you started abusing drugs in the first place. The first step in treating meth addiction is detox, which means you stop taking it and rid your body of it. Meth can be tricky to stop, so a medically assisted detox where you gradually taper off the drug (instead of stopping cold turkey) gives you the best chance to move forward with your life and leave the drugs behind.
YOU'RE NOT ALONE – WE CAN HELP
TAKE THE FIRST STEP AND APPLY FOR TREATMENT TODAY
Why Choose The River Source Chandler for Meth Rehab?
You are not your addiction, even if the substance abuse feels like it's taken over your life. At The River Source, we treat the whole person, not just drug use. Our approach integrates naturopathic treatment with conventional therapies. Recovery plans are evidence-based, and we assess where you are when you enter our facility and right before you move to another level of care. We treat any co-occurring disorders whether you've already been diagnosed or whether we discover them while you're in our care. We offer the full continuum of care from detox to alumni programs (aftercare) and have a 120-day recovery guarantee. If you follow our recommendations and still relapse within the first year after graduation, we will readmit you for free. Our programs are covered by the major insurance carriers, but we won't turn anyone away for inability to pay.
First Class Amenities
While The River Source is not a luxury rehab, we are a successful long-term recovery facility. We offer games and recreational activities, and TVs are in the detox and residential rooms. Our fitness center will help you get and stay healthy, as will our naturopathic treatments. These include acupuncture, IV nutrient repair, supplements, and massage therapy. 
People who have been abusing drugs, especially meth, often come to treatment facilities with nutrient deficiencies and dehydration. Naturopathic programs can help you address the deficiencies immediately and stay healthy as you go through your addiction recovery journey.
Meth Withdrawal
The length and severity of meth withdrawal symptoms depend on how long and heavily you were using the drug and your physical and mental health issues. Withdrawal can be painful, so going through a medical detox and gradually tapering off the drug makes a lot of sense for many methamphetamine addicts. While most symptoms aren't lethal, they can be very unpleasant and uncomfortable if you try to cut off your use without help. They can start a day after your last drug and continue for a week or two.
Symptoms of meth withdrawal include:
Tiredness

Low or no energy

Irritability and anxiety

Depression

Mood swings

Lack of sleep and then too much sleep

Chills

Dehydration

Little to no pleasure in activities

Cravings for meth

Suicidal thoughts

Psychosis
What Is Meth Detox Like?
You might experience some or all withdrawal symptoms, which can be moderate to severe. Generally, they're the most difficult about a day after your last dose, and then they start tapering off in a few days. Cravings are usually the most reported symptom and can last up to two weeks. Then you may have a period of another two to three weeks with depression, mood swings, and the like, but these symptoms are usually milder. 
Medical detox will keep you safe and comfortable during this time, with staff available 24/7 in case some of the indications (like suicidal thoughts) get out of hand. You'll get support and some structure, which can help ease your transition to the next phase of recovery. 
Attending a detox center will remove you from the places where you used to use meth, so the environment is less likely to trigger you. The detox can also boost you nutritionally and address deficiencies so that you can think more clearly.
How Long Does Detox Last?
While the exact detox time depends on your circumstances, you can expect to spend one to two weeks going through the process. After you taper off the drug for good, you'll still need monitoring as your body gets rid of any meth that's lingered. Making sure that you're comfortable during a potentially unpleasant process can help you avoid relapse and set you up for success when you're ready to go to rehab.
What Happens After Detox?
There are two kinds of rehab: inpatient, where you live in a residential facility for some period of time, and outpatient. Some people with substance use disorders can go right to outpatient (where they live at home or in a sober living facility) after detox, but many will need to go to inpatient rehab first.
Inpatient treatment is highly structured. You'll have a prescribed time to wake up and eat meals at the same time every day as the rest of the residents. The daytime hours are usually dedicated to therapy, both individual and group. After dinner is generally time for games and recreational activities, and lights are out at the same time for everyone.
Outpatient treatment has several levels of care, ranging from partial hospitalization to intensive outpatient programs to outpatient care and finally aftercare. As you step down to each level of care, the amount of time you spend in therapy drops. 
It's critical to take the time you need in rehab to build a solid foundation for sobriety. While you're in residential treatment, you're away from the triggers in your environment, but once you move to outpatient care, you may face them more often. Knowing how to handle triggers is an important life skill to have a handle on before you're living on your own again.
30-Day Meth Rehab in Chandler
A month-long meth rehab can be a good start to enjoying your life clean and sober, though three-month programs are more effective. You'll receive medical care and therapy to uncover the reasons behind the addiction. You must commit to getting well and staying off meth while you're in a 30-day rehab to make the most of it.
60-Day Meth Rehab in Chandler
A two-month rehab gives you a better chance of succeeding at staying clean compared to a month-long stay. Again, your commitment to remaining well is key. A longer rehab gives you more time to instill healthy habits so that you have other tools instead of reaching for drugs or alcohol when life happens. You'll get medical treatment and therapy in a 60-day rehab.
90-Day Meth Rehab in Chandler
Three-month recovery programs have a better track record for their clients staying clean and sober than shorter rehabs. 90 days gives you more time to practice your new healthy habits and removes you from triggers and the places and people you associate with meth.
Meth Detox & Rehab Success Rates
Longer stays in a recovery center are linked to better sobriety outcomes. Before 90 days, users who drop out of treatment relapse at the same rate as those who have only been in a facility for a day or two. But after 90 days relapse rates drop, and they continue to drop the longer you stay in treatment. A study of drug users found that they relapsed 35% of the time with a shorter rehab but only 17% if they attended a 90-day rehab.
The longer you stay in treatment, the better your outlook for long-term recovery. Not only are you spending more time in a safe environment, but you get to use that time to work on how you'll respond to stress, triggers, and other issues after treatment. The longer you have to practice healthy habits, the more likely you are to use them even when you're stressed out or "life happens."
Meth Detox in Chandler
If you're struggling with a meth addiction, you're not alone. And you also don't have to be alone when you're ready to get help. Meth detox with medical supervision is more comfortable and likely to give you a running start on sober living than if you try to do it yourself. A top-notch detox facility will taper you off meth slowly and reduce the severity of your withdrawal symptoms so that you can concentrate on getting clean without other distractions getting in your way.
Good treatment facilities will help you detox without losing your sense of personal dignity and without losing your sense of self. No one will look down on you or make you feel ashamed – in fact, many recovery professionals were once in your shoes, and they know exactly what it's like. You deserve to lead a life free of substance addiction with our best rehab in Chandler, so don't wait any longer to ask for help.
QUICK, CONFIDENTIAL INSURANCE VERIFICATION
CLICK BELOW TO FIND OUT IF YOU HAVE COVERAGE