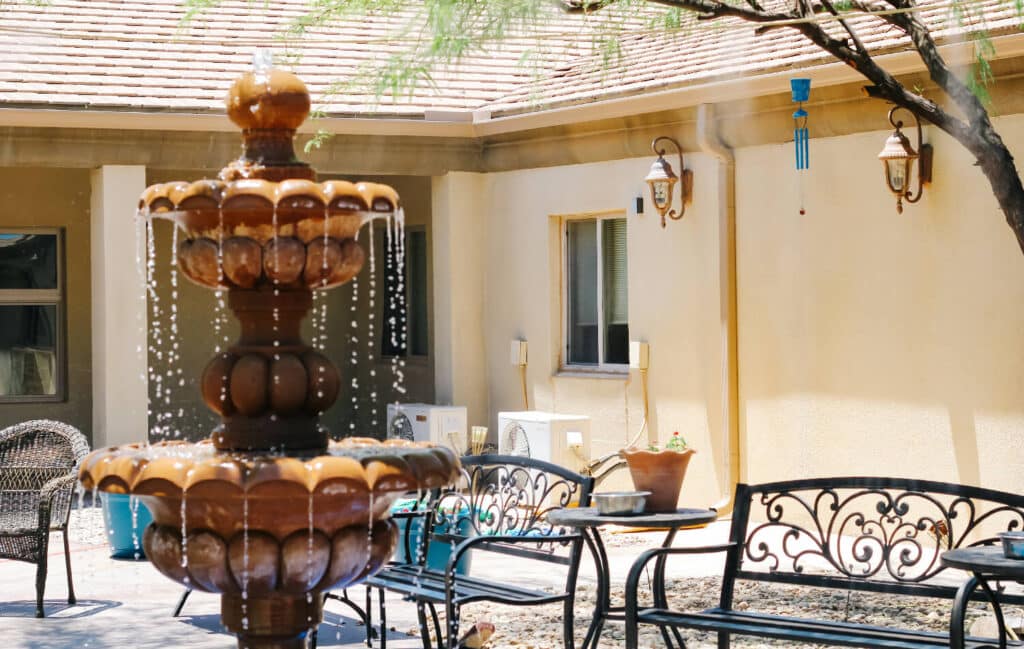 #1 Cocaine Detox-Rehab in Arizona
Cocaine and crack cocaine abuse can rapidly turn into cocaine addiction. Once substance use disorder (addiction) takes hold, several important areas of your life and health will be affected, and even when faced with these issues, cocaine abuse doesn't stop. This cycle of drug abuse can seem uncontrollable, but with effective, accredited and top addiction treatment center in Arizona, it can be overcome. The River Source is the #1 cocaine detox and rehab center in Arizona, offering not only medical detox programs for cocaine withdrawal symptoms so you can make it through detox much easier but also comprehensive substance use disorder treatment plans that can create the foundation for sustainable recovery. The River Source has ample cocaine detox capabilities and integrative holistic and traditional forms of treatment, offering the best all-around treatment approach to overcome and heal from the causes of addiction. Reach out to us today to start your cocaine detox program in Arizona and participate in our Reclaim Your Life program to break the cycle of substance abuse.
YOU'RE NOT ALONE – WE CAN HELP
TAKE THE FIRST STEP AND APPLY FOR TREATMENT TODAY
Why Choose The River Source in Arizona for Cocaine Detox & Drug Rehab?
If you live in Arizona or are looking for cocaine detox and rehab in Arizona, then The River Source is the premier in-network solution for you. We are a Joint Commission accredited drug and alcohol addiction treatment center with specialized treatment programs for drugs, including cocaine and crack cocaine. We provide holistic and traditional forms of treatment with an integrative approach allowing for comprehensive treatment to help you attain long-term sobriety.
Our cocaine detox program in Arizona is a clinical setting that provides you with ample medical care while you go through your withdrawal symptoms. You will have the medical and emotional support needed to make it through the detoxification process more comfortably. We also supply you with supplements and minerals as part of our naturopathic holistic treatment approach, helping speed up recovery and improve your mental state.
One thing that separates our cocaine detox and rehab center is our 120 days to Reclaim Your Life Program. If you complete our 120-day program and continue to follow our relapse prevention advice, and actively maintain your sobriety in our aftercare programs and various support groups and relapse within the first year, you can return to The River Source for follow-up treatment free of charge. We are dedicated to helping you not only overcome your cocaine addiction but also to help you achieve sustainable recovery.
First Class Amenities
The River Source is a premier in-network drug addiction treatment facility that gives you access to the best-known treatments for substance use disorder. Our cost-effective and clinically-driven integrative approach to addiction treatment that combines holistic and traditional forms of treatment will help you to shape a new life for yourself.
Some of our amenities include open spaces for relaxation, soft, high-quality mattresses, cozy, modern interior furniture, and daily chef-prepared meals to ensure our guests enjoy their stay while focusing on treatment.
What Is Detox Like?
Drug detox can be an intense experience and often is. Not only are you dealing with intense cravings, but there is also a myriad of withdrawal symptoms that can make it very difficult to follow through with your goal of stopping cocaine use. Detox at The River Source offers you a solution through our medical detox program that utilizes medications, minerals, and supplements to not only reduce your symptoms but also improve your healing process.
Some of the common cocaine withdrawal symptoms that are expected during detox include the following:
Irritability
Difficulty concentrating
Increased appetite
Paranoia
Depression
Anxiety
Fatigue
Sleeping problemsIntense cocaine cravings
While most of the withdrawal symptoms are psychological, they can still be very severe and can lead to suicidal ideation in the worst-case scenario. The medications we provide will treat your symptoms so that the experience is far easier to deal with and in a controlled environment if in our inpatient detox program, helping to prevent relapse during this crucial time.
How Long Does Detox Last?
Detox tends to be fairly short-lived regardless of the substance that a person is dependent on. Most withdrawal symptoms will fade by five to 10 days of detox, marking the end of the detox program. Symptoms can start very rapidly – within hours of the last use of the drug. The peak of the detox process happens around the second to the third day of detox, after which symptoms start to fade until you have completed your detox program.
Cocaine is one of the drugs that can have persistent withdrawal symptoms that are mainly centered around psychological symptoms such as anxiety and depression. This long-term withdrawal process is referred to as post-acute withdrawal syndrome and can require further medications and treatment to manage and overcome.
What Happens After Detox?
While cocaine detox is a necessary part of recovery to help you overcome your symptoms with relative ease, it is not a treatment for addiction alone, only the start of the long-term treatment process. After you've completed your 5-to-10-day detox process, you are advised to continue with your addiction treatment program so that the true causes of your addiction can be treated, including co-occurring mental health disorders, negative thinking and behavior, and any other addiction causes that lie in your environment, development, and biology.
At The River Source, we offer not only medical detox programs for cocaine addiction but also a comprehensive treatment plan for addiction that takes you through every step of recovery until you can manage your addiction in the long term.
One of the main ways that addiction causes are treated is through evidence-based behavioral therapies such as dialectical behavioral therapy and cognitive behavioral therapy. You'll partake in individual and group counseling to help you alter problematic thinking and behavior and replace them with positive, sustainable patterns.
We also provide a range of naturopathic or holistic treatments that help you with your addiction and other areas of your life. Addiction is a complex mental health disorder, and there is an interconnected system of things that may not seem directly linked to addiction but affect your ability to maintain sobriety.
How Long Does Cocaine Rehab Last?
Comprehensive addiction treatment for cocaine addiction is a long-term process. According to the National Institute on Drug Abuse (NIDA) findings, at least 90 days is required to effectively treat addiction, and longer treatments can be more effective. At The River Source, we provide 30, 60, and 90-day drug rehab programs in Arizona and a unique 120 days to "Reclaim Your Life" program that offers exceptional guarantees.
You can expect to spend at least 30 days in treatment for substance use disorder which can include a medical detox program initially. However, our 120-day program is the most effective treatment plan or at the very least, combines the 30, 60, and 90-day programs, including different treatment settings (inpatient or outpatient) and treatment program lengths to give yourself ample time to sustain your recovery.
30-Day Cocaine Rehab in Arizona
In our 30-day cocaine rehab program in Arizona, you will be provided with therapies and treatments that seek to treat the causes of your addiction in a holistic, evidence-based way. The program can include a medical detox for cocaine to help you through detox safely and comfortably. While 30 days is the bare minimum treatment program length that we offer, it is advised that you combine the program with other programs and aftercare programs to give yourself enough time to properly heal and recover.
60-Day Cocaine Rehab in Arizona
Our 60-day cocaine rehab in Arizona gives you more time in a continuous cocaine addiction treatment program to overcome the causes of your substance abuse and get help with your cocaine detox process. We provide personalized treatment plans that are clinically driven and are available as either an inpatient or outpatient rehab program. Our 60-day cocaine rehab program can be combined with other treatment programs for a greater continuum of care.
90-Day Cocaine Rehab in Arizona
To get the most out of treatment for addiction, longer programs are often required. Among our longest single programs is our 90-day cocaine rehab program in Arizona. It offers you ample time in either a residential or outpatient setting to get the help needed to overcome cocaine abuse and addiction. You will have access to all of our treatments, therapies, and holistic treatment programs to help you create a foundation for long-term recovery by treating the causes of addiction and providing the tools and support to sustain your recovery.
Reach out to The River Source today to get the help you or someone you care about deserves. Let us help you detox from cocaine and find the path to long-term recovery.
QUICK, CONFIDENTIAL INSURANCE VERIFICATION
CLICK BELOW TO FIND OUT IF YOU HAVE COVERAGE