Best Drug Rehab Treatment Center in Arizona
Alcohol and drug addiction is a chronic, complex disorder that requires a comprehensive addiction treatment program to achieve recovery. Choosing the best drug rehab in Arizona to fit your needs can be overwhelming. However, when you choose The River Source for drug rehab, you can feel certain that you will receive the best clinically driven and evidence-based addiction recovery treatment. Drug addiction can impact all aspects of your life and health. Our drug rehab center is based on an integrative approach that treats the body, mind, and spirit through conventional therapies and naturopathic therapies. Our mission is to provide those seeking recovery from drugs and alcohol a highly effective and affordable substance abuse treatment that is designed to achieve long-term sobriety.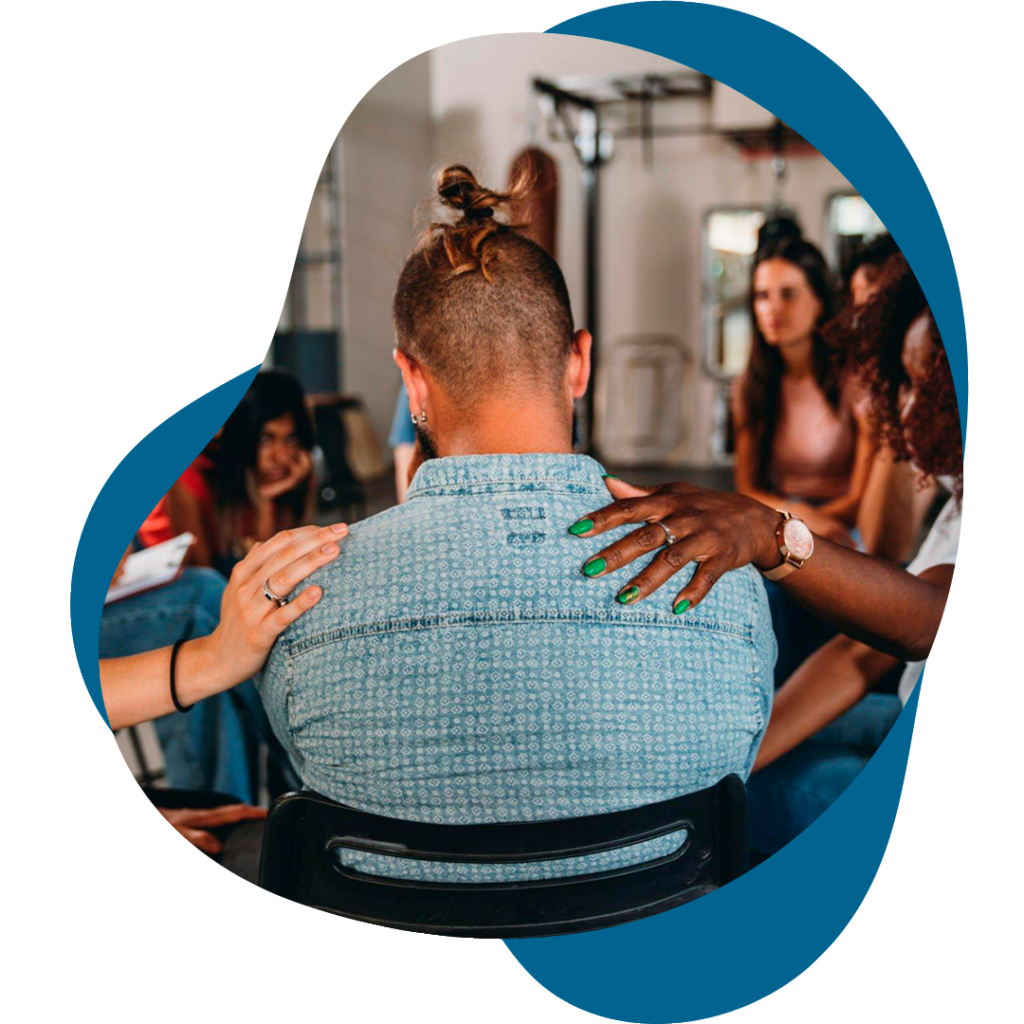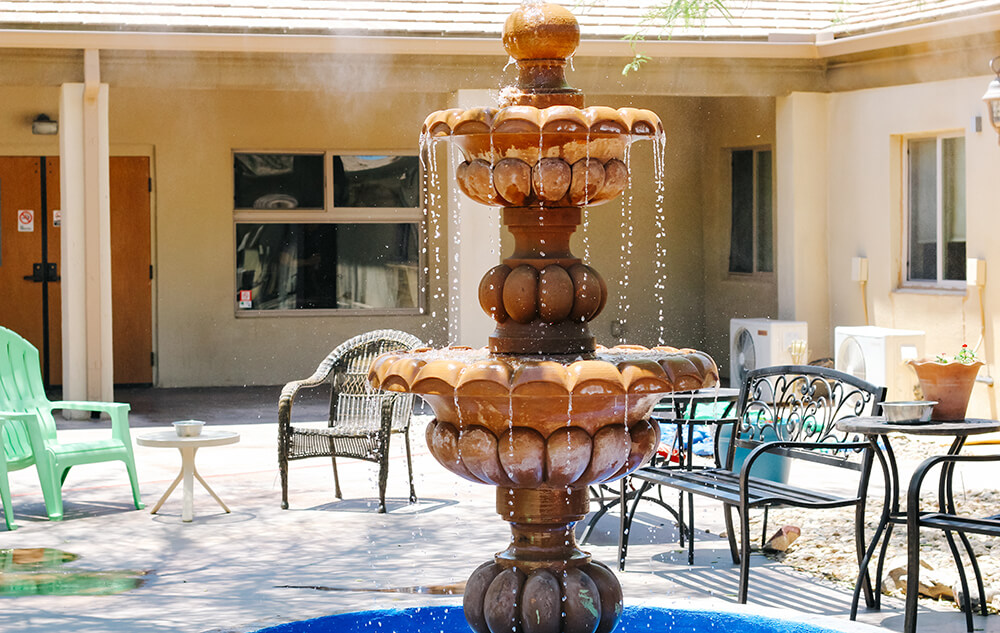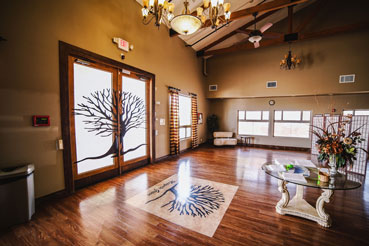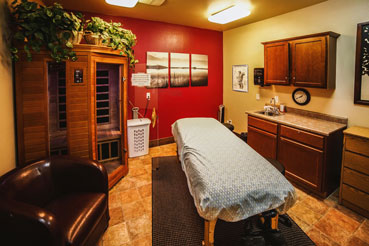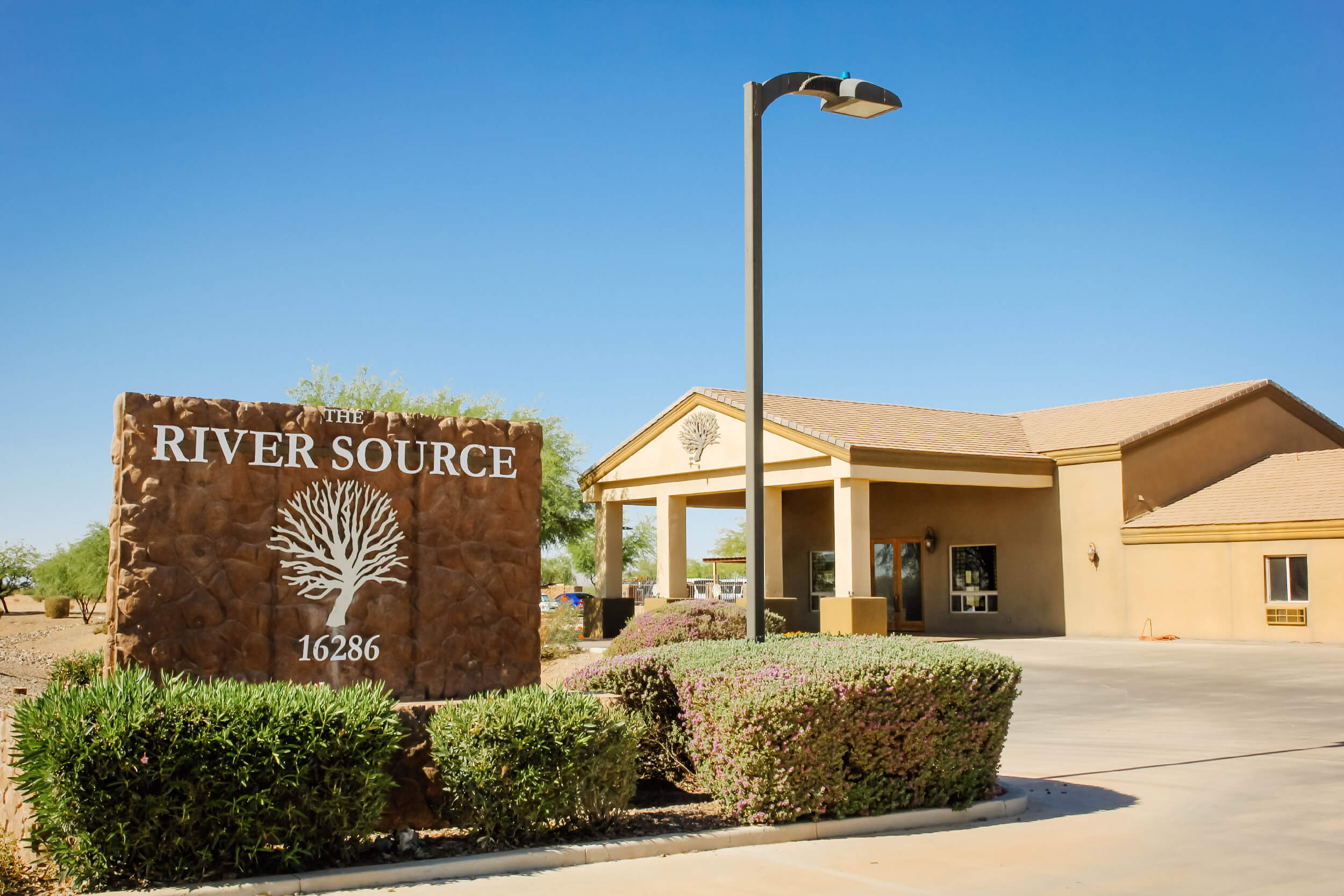 You're Not Alone – We Can Help
Take the First Step and Apply for Treatment Today
Types of Drug Addictions We Treat
The River Source offers a full continuum of care that allows us to meet you anywhere in your recovery journey, whether you need drug detox, inpatient treatment, or outpatient treatment. We can treat any type of drug addiction through a variety of therapies and fully trained staff. Drug addictions we treat include:
Heroin is a highly addictive illicit drug that can quickly produce addiction and take over a person's life. Heroin addiction can take a stronghold on anyone, both physically and psychologically, which can complicate addiction treatment. However, The River Source's drug rehab program can tackle the most severe addiction. Stopping heroin use may require medical detox in order to increase the chances of successfully completing the withdrawal process. Heroin withdrawals can be quite severe and painful, but through our medication-assisted treatment program and naturopathic approach, we can help ease many symptoms of drug detox. Severe addictions like heroin also tend to need inpatient residential treatment in order for clients to fully immerse themselves in their recovery without any outside distractions or temptations. Our gender-specific Arizona inpatient drug rehab center can provide the safe space needed to open up and confront issues related to your drug addiction.
Many people start using cocaine recreationally, thinking they can control it without forming a habit. However, cocaine can quickly cause addiction that affects a person physically and psychologically. Through the proper treatment program, recovery from cocaine addiction is possible. Our full continuum of care at The River Source can provide the right addiction recovery program, and through our Reclaim-120 Program, any severity of cocaine addiction can be beaten. Drug detox is usually the right place to start on your recovery journey to help eliminate temptation and ease cravings that may cause an early relapse. Drug detox is only the beginning of addiction treatment; a full rehab program is needed to address the various psychological, behavioral, and emotional components of drug addiction.
Opioid pain medications can be just as physically addictive as heroin and can cause dependence even when taken as directed by your doctor. Oxycodone is a commonly abused prescription opioid that has led many to heroin addiction when their prescription runs out. Getting help for oxycodone addiction as soon as possible is key to successful recovery. Through our integrative approach at The River Source, we can help address the body, mind, and spirit aspects of oxycodone addiction. Oxy rehab can consist of several levels of care, including medical detox, inpatient residential treatment, intensive outpatient programming, outpatient treatment, and aftercare.
Methamphetamine is an extremely addictive illicit drug with many long-term health effects that can be life-threatening. The River Source can help you fight the difficult battle of methamphetamine addiction through meth detox services and our comprehensive drug rehab. Long-term methamphetamine abuse can lead to permanent and life-threatening damage to a person's health, including several mental health disorders. Our dual diagnosis program can help address co-occurring disorders brought on by methamphetamine abuse, including anxiety and depression. We help heal all aspects of your addiction, including strained relationships through family therapy.
Some of the most prescribed medications are anti-anxiety medications like benzodiazepines, which are actually highly addictive. Benzos can change brain chemistry and easily cause physical dependence. Benzo dependency can cause severe withdrawal symptoms when attempting to stop, which can even be lethal. Because of the risk of seizures when stopping benzo use, you should never stop benzodiazepines suddenly. Medical detox can help you come off benzos safely. A dual diagnosis program is usually required to fully treat benzo addiction because anxiety symptoms are still there after the medication is stopped. Without addressing co-occurring disorders, the person can easily relapse when leaving drug rehab.
Prescription Drug Rehab in Arizona
Many people who end up with drug addiction start with prescription medication. Often, individuals assume that their doctor prescribed a medication is safe to use. However, many prescription medications such as benzodiazepines, opioid painkillers, and amphetamines like Adderall have high abuse potential. Prescription drug rehab can help address underlying causes of prescription medication addiction through behavioral health therapy, medication-assisted treatment, and holistic treatments. Our integrative approach at The River Source uses holistic therapies such as yoga, acupuncture, and massage to address various aspects of drug withdrawals and addiction.
Top Rated Addiction Treatment in Arizona
At The River Source, we take our time to understand you, your addiction, and your needs to address the underlying causes of your substance use disorder. Our individualized treatment approach consists of several holistic, evidence-based therapies that can help strengthen the body, repair damage from substance abuse, rebuild healthy habits, address co-occurring disorders, and foster a lifetime of recovery support through our alumni program. We use naturopathic medicine to focus on treating each client as a whole and not just individual symptoms. Our naturopathic physicians look for the root causes of addiction and build a treatment plan accordingly. Through holistic treatments such as yoga, acupuncture, vitamin IV therapy, and massage, we help each client heal their body, mind, and spirit so they can come out of drug rehab stronger and ready to tackle any risks of relapse.
Arizona Drug Rehab for High-Net-Worth Individuals & Celebrities
Drug and alcohol addiction is a chronic disorder that does not discriminate. Being rich or famous does not shelter you from the grip of substance abuse, and often are some of the people most at risk for it. The pressures of a high-stress job and celebrity status may cause many to seek comfort in substance abuse. Drug rehab is also important for these individuals, and The River Source in Arizona can provide the security and privacy needed to get adequate substance abuse help.
Why Choose The River Source Arizona for Addiction Treatment?
When you choose The River Source in Arizona for drug and alcohol addiction treatment, you can have peace of mind knowing your investment in yourself was worth it. Our recovery guarantee allows you to come back after one year of successfully completing our full continuum of care if you relapse during that time. Our fully accredited facility offers a safe, comfortable environment for your recovery. All treatment programs are tailored to each client and consist of holistic, evidence-based therapies to help heal all drug addiction levels. When you sign up to be part of The River Source drug rehab program, you will get your best chance at addiction recovery. We are a fully accredited, in-network drug and alcohol rehab facility with multiple locations throughout Arizona. Every treatment plan is personalized to each client's needs and consists of a full continuum of care. In the Arizona drug detox center, we use a holistic approach that will treat addiction's emotional, spiritual, physical, and mental sides to get to the root of the substance use disorder. The River Source Reclaim-120 Program was designed to treat any type of drug or alcohol addiction while reducing the odds of relapse. This step-down treatment model guarantees that our clients will break the cycle of addiction in 120 days.
At The River Source in Arizona, we are so confident about our treatment program that we offer a 100% recovery guarantee to anyone who successfully completes our 120-day program. Our "Reclaim Your Life" Program will give you the tools to be able to break the cycles of addiction as long as you put the work in. It is important to commit to recovery for as long a period as possible, and research shows it takes a 90 to a 120-day program to truly recover from drug and alcohol addiction. Our model for success will take you through the continuum of care throughout the 120 days required to break the addiction. Our guarantee invites clients to return to our treatment program at no additional charge if relapse occurs within one year after successfully completing our full continuum of care. If you or someone you love is struggling with drug or alcohol addiction, the time to get help is now. Please give us a call today to get started on the road to recovery.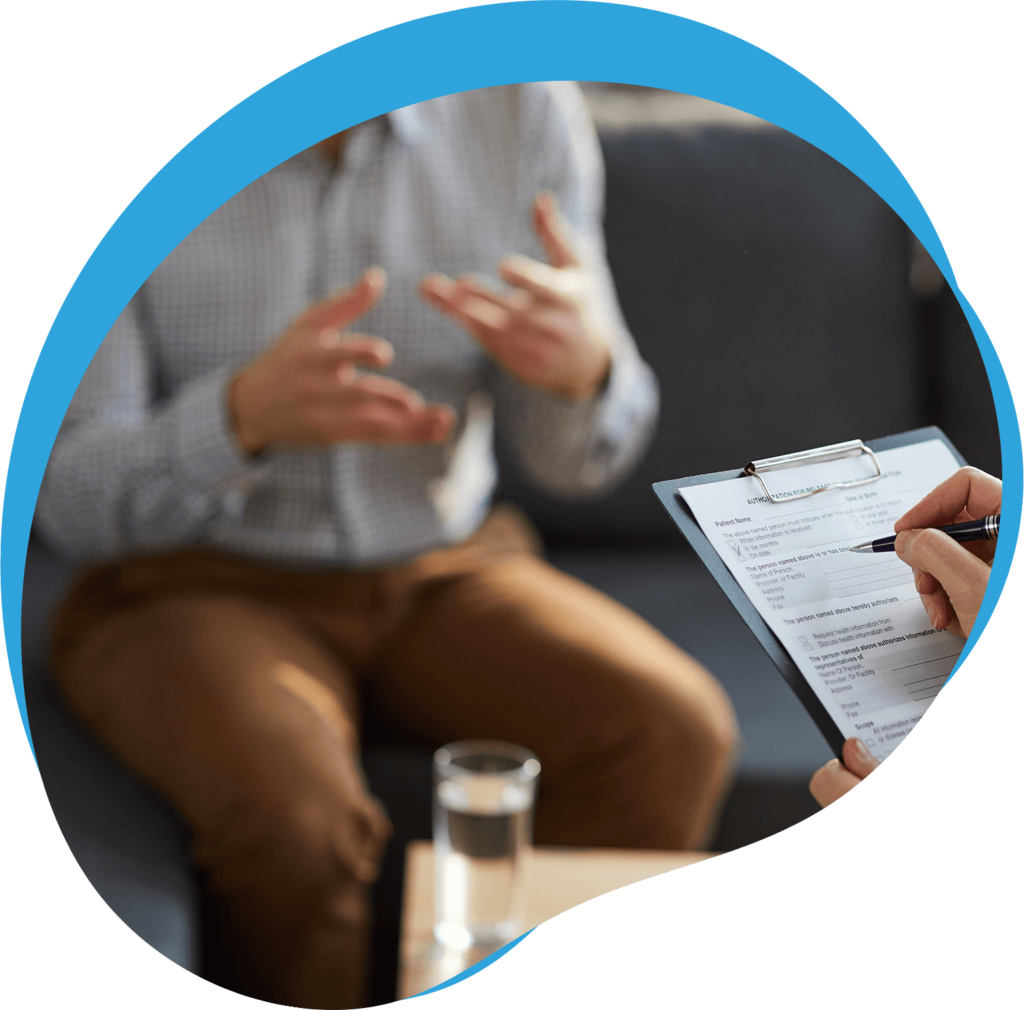 Complete the form below to have your insurance benefits verified in a matter of minutes.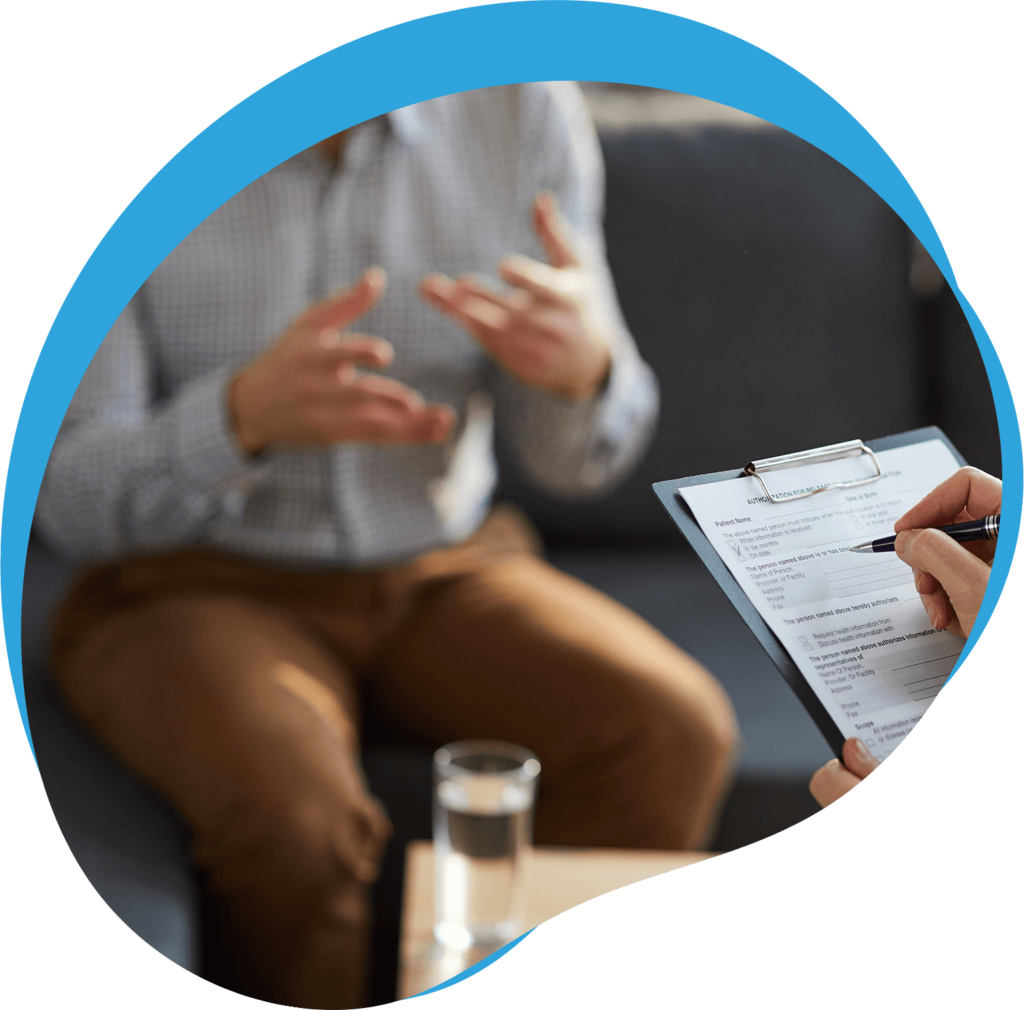 We Are In-Network With All Major Insurance Carriers




View Our Full List Of In-network Providers