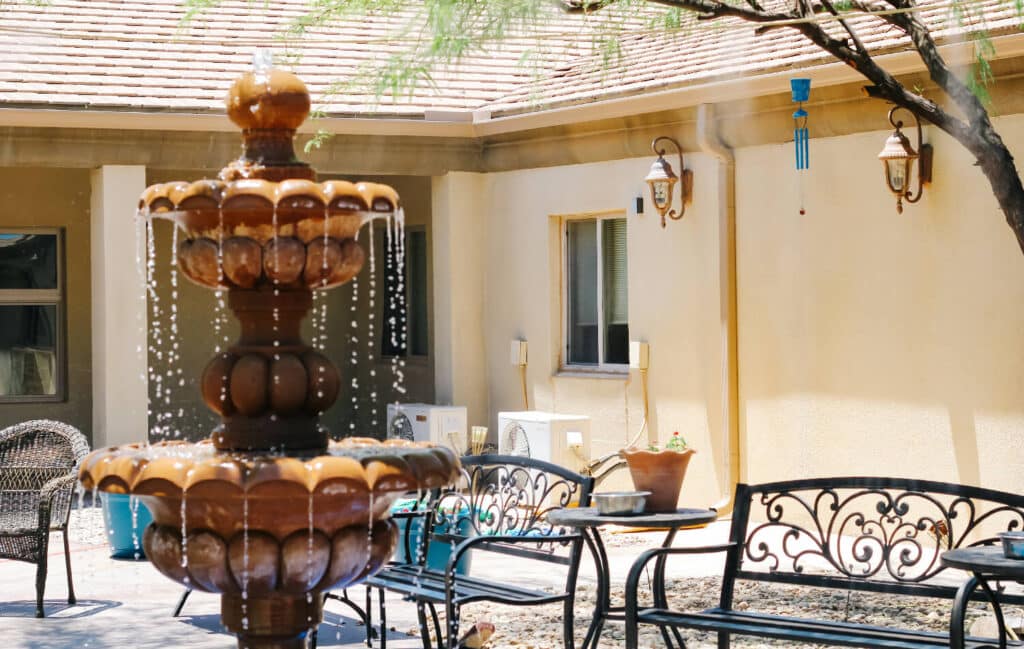 Why Choose The River Source in Mesa for Alcohol Detox
Top-notch treatment centers like The River Source are constantly improving, modifying, and adding to the inpatient and outpatient programs we offer to our clients. We know that everyone we work with has had a different experience with drugs and alcohol and that's why we have programs to help people with everything from crystal meth addiction to issues with prescription pain medications. Our medical detox program for alcohol addiction was developed with the knowledge that no matter how common alcohol treatment may be, each person we help has walked a different road to get to us. That means how they will successfully begin addiction recovery will be unique to them, too. The highly trained staff at our detox center is ready to help. If you or one of your loved ones has been struggling with alcohol abuse or addiction, we can create a detox and rehab plan for you. Mesa inpatient alcohol rehab and detox go hand in hand and our exceptional team members will go over all of our processes with you.
YOU'RE NOT ALONE – WE CAN HELP
TAKE THE FIRST STEP AND APPLY FOR TREATMENT TODAY
#1 Alcohol Detox Program in Mesa
An addiction treatment program takes commitment and dedication but it can also result in a major life change. Alcohol abuse takes several forms, all of which can be harmful to multiple areas of a person's life. Sadly, alcohol and drug problems often go untreated, even though there are readily available substance abuse treatment resources available. 
When you decide to look for addiction treatment options, it is important to find a treatment facility that has programs that will work for you.  A lot of people begin treatment programs, but because they have not found one that truly fits their needs, they stop receiving treatment soon after they start. At The River Source, we offer many different types of treatment in order to create the treatment plan that is right for each of our clients. 
At The River Source, we offer alcohol and drug detox, inpatient rehab, and outpatient treatment among our levels of care.  If you or someone you know is struggling with substance use disorders, call us today.
Alcohol Detox in Mesa For High Functioning Alcoholics
A high-functioning alcoholic is someone who despite their drinking, shows little or no outward sign that they have an alcohol addiction. They typically have stable, well-paying jobs and a large group of friends. They take care of their families, pay their bills, and avoid trouble with the law. All of these, or the absence of them in some cases, are usually signs that someone has a drug or alcohol problem. Drug and alcohol rehab doesn't seem like something they need to consider. 
It may be hard to get someone who is a high-functioning alcoholic to take part in a medical detox or any other inpatient drug program or alcohol program. This is due to two factors: they may not realize they have an alcohol abuse issue or believe they have it under control so it is doing no harm. It is very important for someone at this stage to take part in a residential treatment program due to the severity of the withdrawal symptoms they may experience. Typical substance abusers can benefit from Mesa outpatient alcohol rehab and other rehab programs but someone who has been drinking for quite some time should be under medical supervision in a recovery center or hospital.
Medically Supervised Alcohol Detox in Mesa
Medically supervised detox is a rehab program that addresses several issues regarding someone who decides to stop drinking. When someone is addicted to alcohol, when they stop or cut back notably they will experience withdrawal symptoms. Alcohol treatment centers like The River Source are prepared to help patients while they are experiencing withdrawal side effects. Addiction rehab that begins with detox often has several phases as the detox process removes all of the toxins in a person's body but only begins to address the behavioral health issues surrounding alcohol abuse and addiction.  
Due to the fact that alcohol is readily available in most areas of the country, it is highly suggested that individuals take part in an inpatient rehab detox program. This is one way that relapse prevention is accomplished. Medically supervised treatment programs are also very good because they offer 24-hour support. There is no set time of day when someone will have cravings or feel like they want to give up and just being able to talk to a rehab facility staff member can be a big help.
What Is Detox Like?
Rehabilitation centers like The River Source offer medical detox as one of their levels of care in order to provide people the amount of support they need in order to successfully begin their addiction recovery. Drug and alcohol treatment often begins with detox as it is important for a person to no longer have any addictive substances in their body when they begin alcohol or drug addiction treatment. Alcohol and drug detox may focus on the toxins in a person's body but it does address the fact that substance misuse can affect an individual's mind, body, and spirit.  That's why the support that is given as part of inpatient treatment is just as important as the medical aspects of detox.
During detox, to support a holistic approach to dealing with substance use disorders, patients immediately begin to change many bad habits that can have formed while they were drinking or abusing drugs.  First of all, proper meals and hydration are supplied.  Next, counselors and support staff make sure patients are getting both enough sleep and rest as well as exercise and activity. The staff at rehabilitation facilities know that detox is more than just no longer drinking or taking drugs. It is the beginning of a major change in a person's lifestyle.
How Long Does Detox Last?
Typically the detox portion of alcohol rehab or drug rehab lasts five to 10 days. For most people who are addicted to a substance, including alcohol, withdrawal symptoms will begin just hours after the last time someone uses or drinks. That's why it is a very good idea to have detox arrangements already made when you plan to stop using or drinking. Our detox center will provide all of the details about when to check in, what to bring, and any other information you or your loved ones need so that you can begin your addiction recovery on the right foot.
What Happens After Detox?
After detox, it is important to continue rehab with behavioral therapy and other types of treatment based on the needs of the individual. This can be accomplished through inpatient rehab or outpatient rehab programs. There are also specialized treatment plans like Intensive Outpatient Programs (IOP) and Partial Hospitalization Programs (PHP) that can help someone who needs more regular treatment than is typically part of normal outpatient care but who cannot take part in one of our inpatient drug or inpatient alcohol programs. It is also important to assess whether or not someone has a cooccurring disorder that may have been brought on by their drug abuse or alcohol abuse. A co-occurring disorder also referred to as a dual diagnosis, is when an individual is struggling with substance use disorders as well as a mental illness like anxiety, depression, or an eating disorder.
Top Rated Alcohol Detox Treatment in Mesa
As part of being a top-rated detox treatment center, we also offer aftercare and alumni services.  This includes coordinating Alcoholics Anonymous and Narcotics Anonymous meetings. We also do a thorough job of making sure you take advantage of all of the benefits that are a part of your health insurance plan. Additionally, we assist clients who are looking for payment assistance options.
Mesa Alcohol Detox
Finding an addiction resource that fits your needs is often the first step in a multi-phase process that results in you being clean and sober and living a happier, healthier lifestyle. At The River Source, we pride ourselves on guiding patients through their entire continuum of care, from detox to stays in a sober living home. We know that people who struggle with substance abuse need a lot of support and we are always there for our clients, past and present. 
Our Recovery Guarantee 
We offer the following guarantee: If relapse occurs within 1 year after the successful completion of our full continuum of care, The River Source invites clients to return for no additional charge. This means that even if you stumble, as long as you are willing to get back up and fight, when you work with The River Source you will begin recovery sooner or later. Our guarantee means we will be there with you every step of the way no matter what pitfalls you encounter along the way. Helping as many people begin their addiction recovery and put drugs and alcohol behind them is our goal. So if you or one of your loved ones has a drug abuse or alcohol abuse problem and is ready to get started on the road to recovery, call us today.