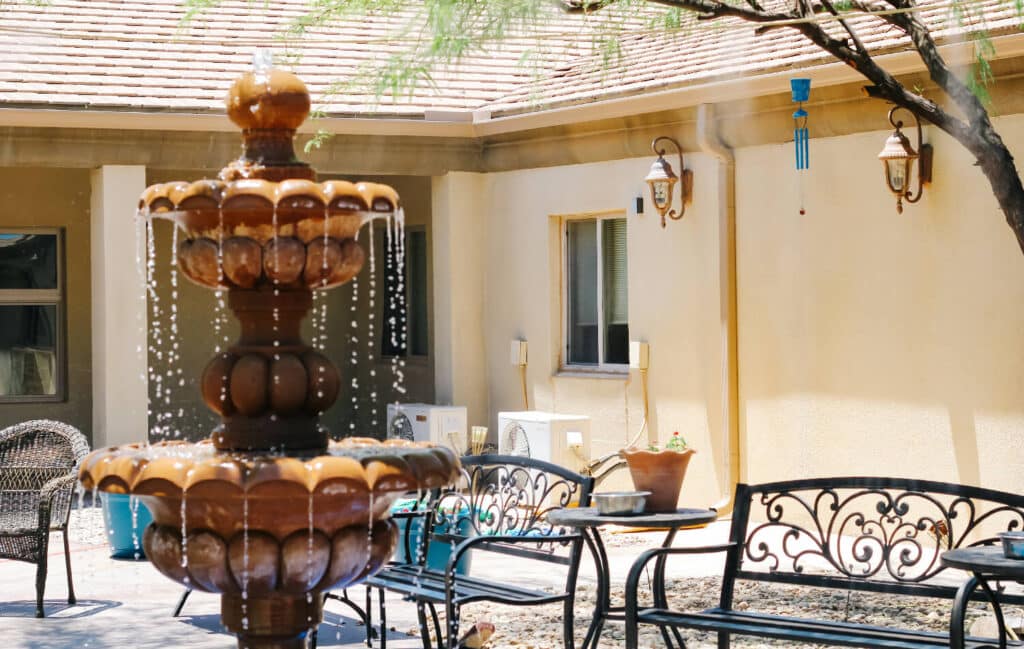 How Does Holistic Addiction Treatment Work?
There's no doubt that evidence-based substance abuse treatment is effective for supporting long-term recovery from addiction. However, some addiction treatment centers like The River Source have built on conventional rehab programs to include holistic treatments. The River Source takes a comprehensive approach to recovery with its mission to treat the mind, body, and spirit. Substance use disorders can impact every important aspect of a person's life; that's why our rehab center offers a broad range of therapies designed to support whole-person healing. We feature a full continuum of care that includes evidence-based addiction therapies and treatments that take a holistic approach to healing and wellness. Collectively, our treatment programs support lasting recovery.
YOU'RE NOT ALONE – WE CAN HELP
TAKE THE FIRST STEP AND APPLY FOR TREATMENT TODAY
Holistic vs Traditional Addiction Treatment Approach
At The River Source, holistic treatment does not replace traditional clinically driven evidence-based treatment. It accompanies it. Conventional substance abuse treatment like cognitive behavioral therapy and dialectical behavioral therapy DBT target the psychological aspects of addiction. Holistic therapies can enhance recovery by targeting an individual's overall mental, physical, and spiritual health. Holistic therapies like massage and nutrition, for instance, don't replace traditional substance abuse treatment. Still, they do promote the healing process, can reduce unpleasant withdrawal symptoms, and help clients build a strong foundation for their long-term recovery journey.
What's Involved in a Holistic Addiction Treatment Program
Our drug and alcohol rehab features a full continuum of care that includes medical detox programs, residential treatment, partial hospitalization programs, intensive outpatient treatment, dual diagnosis treatments, and a lifetime alumni rehab program for ongoing support. Our holistic integrative support is included in each of our treatment programs along with evidence-based treatments. Our rehab facility features holistic based treatment such as nutritional therapies, IV and oral vitamin therapy, naturopathic treatment, massage, and more. Our clinicians can provide holistic therapies throughout the recovery process; some therapies are ideal for different aspects of recovery such as during alcohol and drug detox. 
Naturopathic Therapies 
Naturopathic therapy is an umbrella term for many types of natural and alternative treatments designed to promote health and wellness. Many of these therapies like massage have been used to support health for thousands of years. These therapies can also support mindfulness, which can play a vital role in the addiction recovery process. Each addiction treatment program at our drug and alcohol rehab includes some naturopathic therapies that are known to enhance recovery. 
IV & Oral Vitamin Therapy
Drug and alcohol addictions take a destructive toll on the body. Many people enter our treatment facility with depleted health; they may be undernourished and low on essential vitamins and minerals needed to support health and healing. That's we offer IV and oral vitamin therapy, which can be extremely beneficial during the medical detox process when clients often feel too unwell to eat much because of withdrawal symptoms. We offer treatment to reduce these symptoms along with our naturopathic therapies that promote comfort as well as healing.
Amino Acid Therapy
Amino acid therapy supports the body and brain's healing processes. Substance use disorders change the chemistry of the brain. Alcohol and drugs can cause a depletion of neurotransmitters in the brain that are crucial for supporting mental balance and mood regulation. It's not uncommon for people with substance abuse problems to feel anxious or depressed as a result of chemical imbalances triggered by alcohol or drug abuse. Amino acid therapy helps support the production and function of neurotransmitters to help restore mental health.
Massage Therapy
Massage therapy is a popular naturopathic addiction treatment that can benefit clients at any point during their drug or alcohol addiction treatment program. Not only does massage treatment trigger the release of the body's natural feel-good endorphins that promote physical healing; but massage also helps clients de-stress and even sleep better. It's not uncommon for clients to continue with massage therapy even after completing their rehab program because of its therapeutic benefits. 
Yoga & Meditative Therapy 
Yoga and meditation support mindfulness, helping clients stay focused on their strategies for managing their addiction. Substance use disorders involve powerful compulsions. To manage them successfully, they must be mindful of these unhealthy compulsions as well as their typical triggers to abuse alcohol or drugs. Relapse prevention depends on the individual's ability to manage their triggers. Yoga and meditation are therapies that help clients practice mindfulness. These addiction treatments are also ideal for stress management and dispelling negative emotions.
Dry Infrared Sauna Therapy
Dry infrared sauna therapy is especially helpful during the medical detox process as it can help alleviate some withdrawal symptoms like muscle aches and fatigue. The therapy is also helpful for reducing stress and promoting healthful detox and strengthening the immune system. Not all addiction treatment centers are able to offer this form of naturopathic therapy, but The River Source does. Clients find this form of treatment to be helpful during alcohol and drug detox as well as after.
Individual Counseling 
Individual therapies are a cornerstone of addiction treatment at The River Source. During counseling sessions, therapies help clients manage issues that are specific to their situation and recovery goals. Clients will participate in individual counseling whether enrolled in residential inpatient treatment or an outpatient treatment program at our treatment center in Arizona. 
Group Therapy
Group therapy encompasses many different rehab treatment modalities like 12-step program principles and family therapy. Many rehab centers in Arizona rely on group therapy to help them create a supportive environment where clients share their thoughts and experiences and help one another. Therapists will explore a wide range of topics that are relevant to clients in general and needed to support their recovery.
Family Education
Alcohol and drug addictions hurt clients and their families. That's why our drug and alcohol treatment center offers family therapy. Family therapists work with clients and their families to explore issues that are important for their healing process. Therapists help them to communicate better and 'unlearn' any dysfunctional ways of relating to one another. Many family members struggle to understand why their loved one doesn't just stop abusing drugs and alcohol, so an important aspect of family education is to educate them about the nature of substance use disorders and how they can provide healthy forms of support. 
12-Step Program
Many rehab centers have embraced the principles of 12-step programs and include them as part of their approach to recovery. Becoming familiar with 12-step programs during their treatment plan is helpful for many clients because once they complete their inpatient treatment program, for example, and transition back to their lives, they can benefit from participating in aftercare programs like their local community's 12-step programs.
Co-occurring Disorders / Dual Diagnosis
If you're struggling with a co-occurring disorder, it's important to get simultaneous treatment for both of your conditions. The River Source features dual diagnosis treatment that can be included in a client's treatment plan if they need it. About a third of people struggling with substance abuse disorders also have a co-occurring disorder like depression, post-traumatic stress disorder, bipolar disorder, or an eating disorder. At our drug and alcoholism rehab, clients can get the treatment they need to manage both of their conditions.
Addiction Treatment for Pregnant Women
The River Source features special recovery track programs for women and pregnant women. Women who experience substance abuse problems often struggle with issues that are unique to them. Our recovery program for women is designed by caring addiction treatment providers who are sensitive to women's issues and recovery needs. Few treatment centers in Arizona offer a full continuum of care for special populations, including women, but our rehab center does. 
Trauma Informed Care
Many people facing a drug or alcohol addiction have experienced or witnessed trauma that has impacted their substance abuse problem. Treatment that takes the trauma and the tumultuous emotions that accompany it can help clients find better ways to cope with their painful emotions. These emotions can pave the way to relapse if left unresolved. Our therapists can help clients learn ways to cope with their feelings in a healthier manner so that they don't turn to drugs and alcohol to alleviate their pain. Trauma-informed care is especially helpful in the treatment of post-traumatic stress disorder.
Addiction Rehab for Native Americans
Alcohol and drug abuse have hit some populations of people like Native Americans in the state hard. Our drug and alcohol treatment centers offer various special track programs, including a treatment program designed for Native Americans and the unique challenges that many faces. Our drug and alcohol rehab center offer a supportive environment for Native Americans as well as treatment providers who blend expertise and experience to provide empathetic care.
Why Choose The River Source for Holistic Addiction Treatment?
Drug and alcohol addiction won't go away if left ignored. Statistics show that these conditions worsen without treatment. Our alcohol and meth rehab in Mesa is committed to helping clients manage their addiction and achieve lasting recovery through rehab programs that combine evidence-based and holistic therapies for well-rounded support. We offer residential inpatient treatment, intensive outpatient program IOP, drug and alcohol detox, and dual diagnosis treatment. 
Also, clients who complete our comprehensive rehab program and relapse within a year after treatment can return for further treatment for free. That's our treatment guarantee. We believe in our addictions treatment and we believe we can help you end your dependence on drugs and alcohol. 
Our Recovery Guarantee
If relapse occurs within 1-year after the completion of our Recovery Guarantee Program, The River Source invites clients to return for no additional charge.