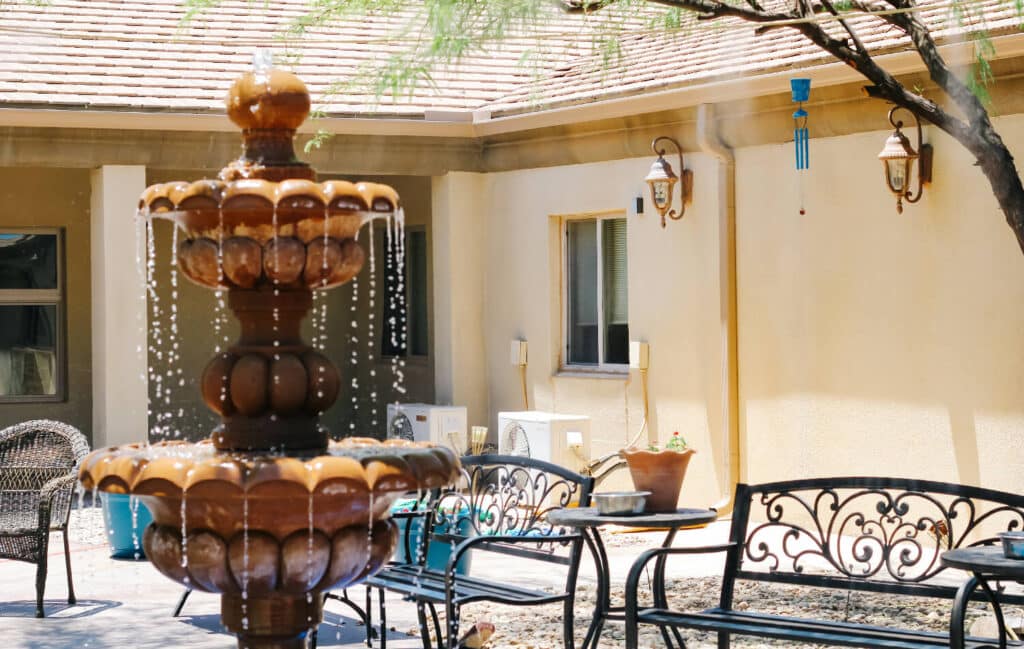 At our addiction treatment centers, The River Source offers alcohol abuse and drug abuse treatment for people from all walks of life. We understand that alcohol and drug problems can affect anyone, and we've developed our recovery programs in a way that we can customize them for each of our individual client's needs. If you or one of your loved ones is struggling with substance abuse, give us a call today. Our rehab facility professionals will guide you through all of the types of treatment we offer.
YOU'RE NOT ALONE – WE CAN HELP
TAKE THE FIRST STEP AND APPLY FOR TREATMENT TODAY
Why Choose The River Source in Arizona for RX Drug Rehab
If you live in the Mesa, Arizona area and are looking for top-notch medical detox, inpatient rehab, or outpatient programs, The River Source has treatment programs that can help you. No one should ever have to deal with substance use disorders on their own. At our treatment centers, we can help you manage your withdrawal symptoms in our drug and alcohol detox program, address behavioral health issues as part of an inpatient program, and help with long-term success in recovery with outpatient rehab.  
At The River Source, we also have specialized programs for our clients as part of our inpatient and outpatient treatments.  These include our Intensive Outpatient Program (IOP), a Partial Hospitalization Program, treatment for clients who have a co-occurring disorder, and also plans for pregnant women with drug or alcohol issues. Lastly, we combine holistic approaches with more typical medical practices as part of our drug and alcohol rehab plans. 
Inpatient, Residential RX Addiction Program in Mesa
Inpatient drug treatment at The River Source is one of the best ways to address your issues with substance abuse. Sometimes drug addictions need to be addressed on a full-time basis. During inpatient treatment, our clients have around-the-clock support. They also are doing much more than taking time away from their lives and not using drugs and alcohol. At The River Source, we have a three-phase approach that is part of our inpatient treatment program. 
Phase 1:
Consultations with licensed Medical and Clinical staff

Vitamin IV Therapy

Amino Acids

Yoga & Meditation

Tapers & Intervention Meds

Dry Infrared Sauna

Oral Vitamins and Supplements

Massage Therapy
Phase 2: 
Individual Counseling

Group Therapy

Family Therapy

12-Step Integration

Cognitive & Dialectical

Dual-Diagnosis

Psycho-Educational Groups

Neurofeedback
Phase 3:
Aftercare Planning

Relapse Prevention

Personal Growth

Family Participation

Ongoing Counseling

Life Skills

Sponsorship

Alumni Group
Prior to phase 1 we also make sure that patients are not experiencing any serious withdrawal symptoms, whether they came to us already having completed alcohol detox or drug detox or if they took part in our in-house medical detox program.
Types of RX Drug Addictions We Treat
At The River Source, our addiction rehab programs help people address substance use disorders regarding a myriad of substances, including alcohol. In the area of Rx drug addiction, we have rehabilitation programs for prescription opioids, Benzodiazepines, sedatives, antidepressants, and other drug categories. In some cases, we have specialized substance abuse treatment programs for specific drugs and in other cases, we have plans that are based on a medication category. We also have programs for cocaine addiction and meth addiction, as well as other substances outside of the Rx categories. Regardless of what substance you may seek treatment for, you will have an individual therapy plan developed specifically for you.
Benzo Rehab in Mesa
Addiction to Benzodiazepines can be very dangerous. There are several negative effects that can occur when someone abuses Benzodiazepines and our addiction rehab professionals know to be on the lookout for drowsiness, light-headedness, confusion, unsteadiness, dizziness, slurred speech, muscle weakness, and memory problems when working with clients.
Fentanyl Rehab in Mesa
Fantanyl is one of the most powerful drugs we deal with in our addiction treatment program. Addiction treatments for Fentanyl fall under our opioids drug rehab protocols. Fentanyl can cause drowsiness, nausea, confusion, constipation, sedation, problems breathing, and unconsciousness.
Oxy Rehab in Mesa
Oxy, which is short for Oxycodone (the generic name) or OxyContin (one of the more popular brand names along with Percocet) is another addictive drug in the opioid category. Our alcohol and drug rehab treatment plans are created so that no matter how a person first started using a drug, we can help them begin their addiction recovery. Our detox programs have specific protocols for opioid withdrawal, too. 
Morphine Rehab in Mesa
Morphine is a pain medication mainly used in hospitals during post-surgical recovery. It is addictive but typically takes longer than other prescription medicines. Morphine abusers can experience severe withdrawal symptoms when they stop using the drug. That's why it's important for substance abusers to be ready to enter one of our detox programs when they are about to quit using. Some of the side effects associated with Morphine include nausea, dizziness, loss of appetite, dry mouth, constipation, difficulty swallowing, sleep apnea, reduced sex drive, respiratory distress, and circulation problems.
Meperidine Rehab in Mesa
Meperidine is another opioid, often marketed under the brand name Demerol. It is a pain medication that is not recommended for long-term use. As with most other pain medications, a tolerance may develop over time. If the effects of any medication you are prescribed change, you should contact your doctor immediately. Drug rehabs are also very familiar with the side effects and withdrawal effects of prescription pain medications but it's also best to consult your physician.
Diphenoxylate Rehab in Mesa
Cycles of drug abuse start for many reasons. Stress, depression, peer pressure, and the need to feel a certain way are all possible factors. People often abuse Diphenoxylate due to the sense of euphoria it creates. If you think someone might be abusing this substance, some signs to look for are fatigue, decreased appetite, muscle weakness, nervousness, changes in sleep patterns, and living in a constant state of confusion.
Sedative (Ambien, Xanax) Rehab in Mesa
Drug addiction involving sedatives, and in the worst cases the resulting fatal overdoses, is a major problem in the U.S. after the opioid epidemic. They are commonly prescribed to those who may be struggling with anxiety, depression, or sleep difficulty. Their use should be closely monitored, due to how addictive they are as a category.
Antidepressant Rehab (Zoloft, Prozac, Lexapro, Paxil) in Mesa
Being able to treat depression is very helpful for millions of Americans but as drug treatment and alcohol addiction treatment professionals know, taking antidepressants can often lead to problems. In fact, increased alcohol abuse is one of the dangers of using drugs in this category. The top-notch staff at our detox center in Mesa and our drug rehab center are prepared to help anyone who is struggling with substance use disorders. Please do not hesitate to call us with questions, we're ready to help. 
30-Day Rehab
Among our levels of care, we offer a 30, 60, or 90 rehab program for people in the Mesa, Arizona area. A 30-day program at our recovery center incorporates individual therapy and group sessions for each of our clients. We strongly suggest that patients take part in our outpatient treatment program, including available Partial Hospitalization Programs (PHP) when they have completed inpatient care. 
60-Day Rehab
A 60-day residential treatment care plan lets patients and therapists work together on triggers, stress points, and environments that could cause a person to use or drink again. 60 days also gives clients more time to develop their relapse prevention action plans and coping skills.
90-Day Rehab
A 90-day program at our treatment facility is a good idea for someone who is dealing with addiction and a mental health issues, too. Dual diagnosis is found in about half of the people who are struggling with addiction. Our dual diagnosis treatments help our clients work through the multiple issues they are facing.
Top Rated RX Addiction Treatment in Mesa
Behavioral therapy can often be a big component in someone's addiction treatment and at The River Source, we offer a lot of different options including holistic therapies, family therapy, and the 12-step principles originally developed by Alcoholics Anonymous and used by other similar organizations like Narcotics Anonymous.
Prescription Rehab in Mesa
At our rehab centers, we have programs that will help you put prescription drug abuse behind you. Call us today to talk about creating a custom plan for you.
Our Recovery Guarantee
If relapse occurs within 1-year after the completion of our Recovery Guarantee Program, The River Source invites clients to return for no additional charge.