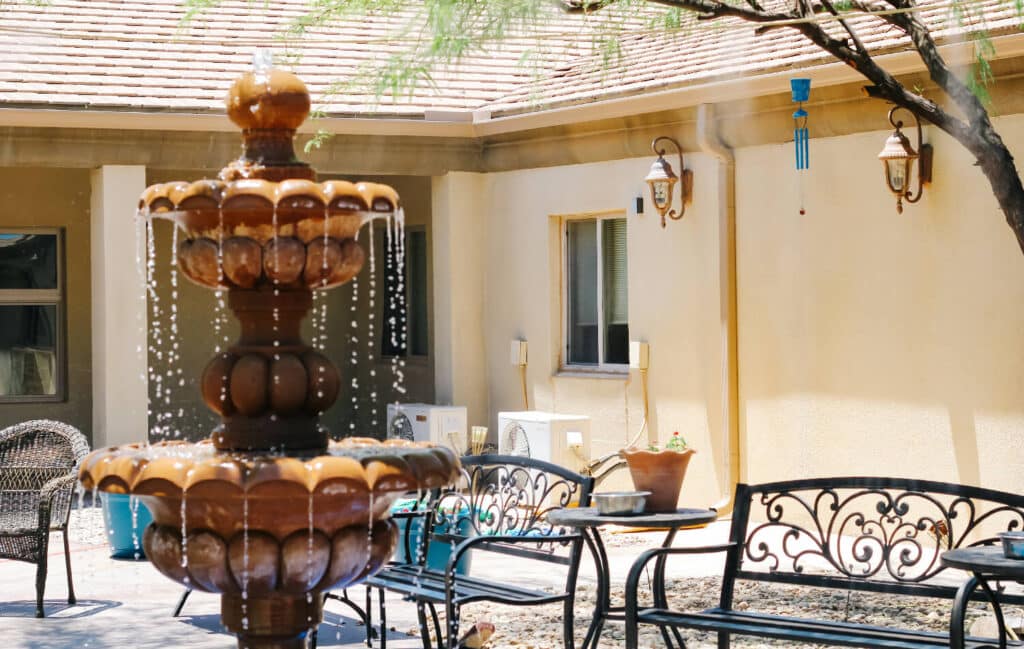 Top-Rated Outpatient Alcohol & Drug Rehab Center in Arizona | Telehealth
Drug and alcohol addiction can be a debilitating mental health disorder that affects all of the important areas of your life, with problems becoming more common the longer the abuse of drugs or alcohol takes place. Eventually, the need for addiction treatment becomes clear, but what are the options available?
With the two main options of treatment settings being inpatient rehab and outpatient rehab, the outpatient setting has several key benefits that we'll go over to help you decide which is better for you. Our top-rated outpatient alcohol and drug rehab center in Arizona provides you with a comprehensive way to treat substance use disorder (addiction) in the outpatient setting while also providing robust inpatient and aftercare services to provide you with ideal personalized treatment.
The River Source has the ideal personalized outpatient drug and alcohol addiction treatment plans that will build the foundation for your long-term treatment success. Our evidence-based drug and alcohol addiction treatment programs give you the best chance at achieving long-term sobriety.
YOU'RE NOT ALONE – WE CAN HELP
TAKE THE FIRST STEP AND APPLY FOR TREATMENT TODAY
Alcohol & Drug Rehab That Allows You to Still Go to Work & School
One of the major benefits of outpatient rehab over residential rehab is that you have more autonomy. With this freedom, you can still carry on going to work or college while receiving the professional care that you need for drug and alcohol addiction. The autonomy available in our partial hospitalization program (PHP), intensive outpatient program (IOP), and general outpatient program (GOP) will help you to overcome your alcohol or drug addiction, breaking the cycle of substance abuse.
Benefits of Outpatient Drug & Alcohol Rehab
Along with being able to still tend to various responsibilities such as work, childcare, and other important aspects of your life, our PHP, GOP, and IOP treatment options provide you with a private, discreet way to get mental health care and treatment for addiction. Since you can fit treatment into your schedule, other people will not know about your recovery until you are ready to discuss it.
You will be able to build your self-confidence in recovery as you can gain deeper insight into how your real-life triggers manifest and practice your relapse prevention strategies while being actively helped by our healthcare professionals. You may notice things that you didn't think of before and be able to talk about them with your therapist the next day.
Affordability is another major benefit of our outpatient drug and alcohol rehab program. It is most cost-effective than inpatient rehab and can have greater coverage under your health insurance plan. You'll save costs by staying at home and only coming into rehab on the days you have treatment, avoiding the cost of board and lodging and having less time altogether in treatment.
Outpatient treatment for addiction also has the added benefit of being more supported by your loved ones. Since you're still staying at home, you'll be able to actively be supported by your loved ones to help you to stay motivated in your recovery. This benefit can be significant for people with ample support at home.
Just being in a rehab program can bring more structure into your life which will slowly but surely turn into being able to choose where your life is headed. Structure and stability are something that is often lacking in a person's life during addiction, but an outpatient treatment plan can help you to find that structure and meaning again.
What to Expect During Outpatient Rehab
The first that will need to be done is a private assessment of your recovery needs and the severity of your addiction. We look at several key areas to formulate a personalized treatment plan that will work for you. Once you've got your treatment plan, you'll then potentially have an outpatient detox program and be involved with behavioral health therapy such as cognitive-behavioral therapy and our range of holistic treatments, including our naturopathic treatment.
Partial hospitalization programs tend to be shorter, potentially around 15 to 30 days, but you will also be at our rehab center almost every day and for longer periods each day compared to our GOP and IOP. Intensive outpatient programs are available as one-, two-, or three-month programs, and you'll be involved with personal growth programs, life skills, 12-step education, relapse prevention, family participation, individual counseling, and group therapy.
Our least intensive form of outpatient treatment is our general outpatient program. You'll have access to the same types of treatments as our other outpatient programs but less frequently than our IOP and PHP formats, such as one weekly 90-minute therapy session along with other treatments.
What Does a Day in Outpatient Addiction Treatment Look Like?
You'll essentially go about your day as you normally would, such as going to work, and if you have rehab treatment scheduled for after work, then you'll go into rehab and receive treatment for an hour or a few hours, depending on your treatment plan. Outpatient rehab is very flexible, so you can easily fit it into your schedule.
When at our addiction treatment center, you'll partake in the therapy and treatment that you have planned for that day, including things such as behavioral therapy with your qualified therapist, relapse prevention skills, and a range of holistic treatments. Our clinically-driven setting is a welcoming and healing environment where you can have the support and guidance you need to overcome your drug or alcohol abuse.
The River Source is a place of healing and compassionate support. We will be there to give you the support you need every time you're at rehab or through telehealth programs so that even if you don't have a support network at home, our recovery community will be there to help you.
How Long Does Outpatient Rehab in Arizona With The River Source?
Each outpatient program at The River Source is designed to last different lengths of time. Our PHP generally lasts about one month. Our IOP, the standard outpatient program, lasts roughly two months. Other outpatient services can be considered aftercare services, and you can expect to spend roughly 90 to 120 days.
Research by the National Institute on Drug Abuse suggests that at least 90 days should be spent in rehab and aftercare programs to ensure the effectiveness of treatment, and at The River Source, we offer that as a minimum time with easy options to extend your treatment to help solidify your long-term recovery results.
It will give you ample time in our recovery programs for you to gain the significant benefit of professional treatment for substance use disorder.
Telehealth IOP Serving Arizona
As part of our intensive outpatient program, we offer telehealth. Telehealth is a way to get access to professional therapy by a qualified therapist no matter where in the world you are. It can be done through a phone call or face-to-face through a computer or phone.
Our Telehealth IOP is a way to get confidential HIPPA-compliant care for addiction. It can include individual and group counseling, each providing its own benefits in recovery. Occasionally on-site drug testing at our Arizona rehab may help maintain and motivate sobriety. Telehealth IOP is convenient, effective, and ideal for receiving clinical care in the modern world.
Why Choose The River Source for Outpatient Alcohol & Drug Rehab?
At Arizona alcohol rehab center, we strongly stand by our treatment methods and plans because they can guarantee success when followed. The River Source is an accredited addiction treatment center that offers not only traditional forms of therapy and treatment for addiction but also combines holistic treatments such as naturopathic treatment to create a comprehensive treatment plan that drives long-term recovery success.
Our Recovery Guarantee
With our 120 days to reclaim our life program, we offer a unique treatment guarantee: if you commit and complete all of the inpatient, outpatient, and aftercare programs in an individual plan created for you that lasts 120 days, and stick to your post-rehab relapse prevention strategies and relapse within the first important year of your recovery, then you can return to The River Source and continue with your treatment free of charge.
Let today be the day that you choose a new life that is free from alcohol and drug abuse. Free yourself from the hold that substance use disorder has on your life and thinking, and call our alcohol or cocaine rehab in Arizona so that we can create the ideal long-term personalized outpatient rehab treatment plan for you to follow.
QUICK, CONFIDENTIAL INSURANCE VERIFICATION
CLICK BELOW TO FIND OUT IF YOU HAVE COVERAGE