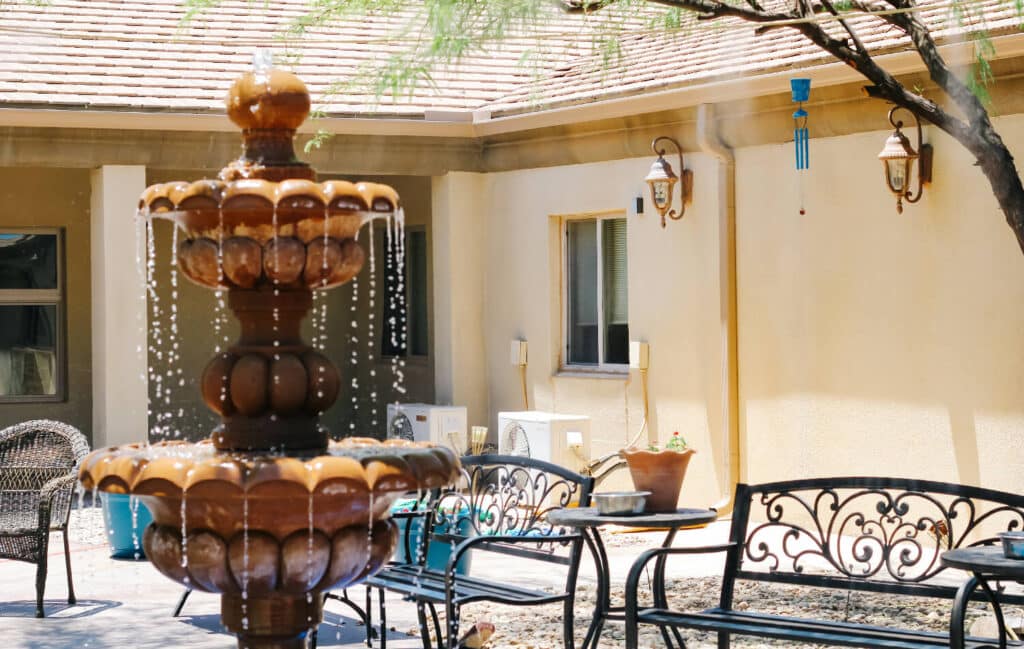 The River Source in Phoenix offers comprehensive drug rehab treatment programs aimed at helping heal the physical, psychological, and behavioral effects of drug addiction. We have a network of top-rated rehab centers in multiple Arizona locations with all levels of care all of which are Joint Commission accredited. Our full continuum of care includes all levels of care relating to drug and alcohol addiction including medical detox, inpatient residential treatment, partial hospitalization program (PHP), intensive outpatient treatment (IOP), outpatient treatment, aftercare programs, and a lifetime alumni program. We pride ourselves in having higher success rates than the national average, partly due to our integrative approach to addiction treatment, which combines conventional treatment methods with holistic therapies.
YOU'RE NOT ALONE – WE CAN HELP
TAKE THE FIRST STEP AND APPLY FOR TREATMENT TODAY
Types of Drug Addictions We Treat
At The River Source, our full continuum of care along with our multidisciplinary staff allows us to treat a wide range of drug addictions and meet anyone on their recovery journey. Treatment programs are usually combined with several levels of care including medical detox and inpatient and outpatient treatment. We also offer a wide variety of addiction treatment options which helps us create personalized treatment plans to address every type of addiction. Some of the drug addictions we are able to treat include:
Alcohol addiction

Benzodiazepine addiction

Cocaine addiction

Heroin Addiction

Marijuana addiction

Methadone addiction

Opioid addiction

Prescription drug addiction

Psychedelics addiction
Heroin Rehab in Phoenix
The River Source's comprehensive treatment programs can tackle the toughest addiction cases, including those with heroin addiction. If you have attempted to stop heroin use alone, you know firsthand how difficult physical dependence on heroin and opioids can be. However, our medical detox program can provide you with medication-assisted treatment and holistic therapies that will help you complete the withdrawal process successfully and with ease. It is important to continue with drug rehab programs to address the underlying psychological and behavioral causes of your drug addiction which is key to long-term recovery. Residential inpatient treatment can help provide the environment and treatment intensity needed at the beginning of the recovery process when you are most vulnerable to relapse.
Cocaine Rehab in Phoenix
Although not every person who uses cocaine recreationally develops dependence and addiction, for those who do develop cocaine addiction, the psychological hold of addiction can be severe. At The River Source, starting with drug detox can help you build a strong foundation for your recovery program. Often, residential inpatient treatment is necessary at the beginning of treatment to ensure you do not relapse early on when cravings are at their strongest. Drug rehab for cocaine addiction can help you break behavioral and psychological ties to substance abuse through behavioral health therapy and coping skills training. Dual diagnosis treatment can also help address co-occurring disorders such as anxiety and depression that have resulted from cocaine abuse.
Oxy Rehab in Phoenix
Oxycodone is a highly addictive prescription pain medication that can develop quickly. Many people are unaware of the potential for dependence and abuse of oxycodone when they start taking it. When they attempt to stop taking it, they develop withdrawal symptoms and cravings, making it difficult to stop using on their own. Our medical detox program can help address physical dependence through medication-assisted treatment and naturopathic therapies. If you have developed psychological or behavioral addiction, our individualized treatments in drug rehab can help break any addiction severity through several drug addiction therapies including cognitive behavioral therapy.
Meth Rehab in Phoenix
The development of meth addiction often happens within the first use and can devastate your physical and mental health. Meth addiction can be difficult to break, but completing The River Source's full continuum of care can help you break years of struggling with drug and alcohol addiction. Crystal meth is notorious for leaving the user with long-term mental health and physical issues. Our dual diagnosis treatment can help treat cooccurring disorders such as anxiety, depression, and psychosis which many deals with for months or years after stopping use. Drug addiction affects the user and the loved ones around them. Family therapy in meth rehab can help repair strained relationships and provide you with the support system needed for long-term recovery.
Benzo Rehab in Phoenix
Benzodiazepines are some of the most commonly prescribed anti-anxiety medications. They are also highly addictive and can quickly cause substance abuse issues. The physical dependence on benzos can lead to dangerous withdrawal symptoms that require medical supervision when attempting to stop use. The River Source provides medical detox to help benzo users come off their medication safely and mental health treatments through dual diagnosis programs to address underlying anxiety, so you no longer have to rely on medication to control your addiction.
Prescription Drug Rehab in Phoenix
It is a common misconception that drug addiction only happens with illicit drugs. A large portion of drug addicts started their substance abuse through prescription drugs with high addiction potentials. Prescription medications that lead to substance abuse include opioid painkillers, stimulants like Adderall, and anti-anxiety medications. Sleeping pills and antidepressants are not commonly abused, however they do cause physical dependence which can be difficult to overcome on your own. Our personalized treatment approach at The River Source will create a prescription drug rehab program fit to your exact needs and case. Our treatment therapies can help heal underlying causes of substance abuse and addiction so you no longer need those medications.
Top Rated Addiction Treatment in Phoenix
At The River Source, our priority is creating a treatment plan with the right addiction treatments needed to help break your addiction and achieve long-term sobriety. Upon admission to the rehab center in Phoenix Arizona, our clinicians will conduct a thorough evaluation of your substance abuse and medical history to create an individual treatment program that fits your unique needs. We aim to treat the root of drug and alcohol addiction through holistic, evidence-based therapies. Our naturopathic approach to substance abuse and addiction allows us to treat you as a whole and not just the addiction symptoms you are exhibiting.
Phoenix Drug Rehab Success Rates
Our client's low relapse rate measures our high success rate after completing their drug rehab program. We have a higher success rate than the national average and attribute it to our unique, comprehensive treatment programs that consist of an integrative approach and a full continuum of care. Through almost 20 years of experience, we have designed effective treatment programs around how our clients have responded to treatment and what our evidence shows to work the best. We encourage all patients to complete their full continuum of care and participate in aftercare and alumni programs to continue actively working on sobriety. Treatment success is directly related to the time, effort, and work you put into your specialized treatment program.
Why Choose The River Source Phoenix for Addiction Treatment?
When you choose The River Source for drug addiction treatment, you will choose a unique integrative treatment model that will address your specific needs. We are a Joint Commission-accredited in-network treatment facility in Phoenix, Arizona. You can access all levels of care at our rehab centers which provide you with the best chance at long-term recovery, including medical detox, residential inpatient treatment, partial hospitalization program (PHP), intensive outpatient treatment (IOP), outpatient programs, and aftercare programs. You will also have access to a Lifetime Alumni Program to keep you accountable and active in your recovery.
The River Source in Phoenix provides every client with personalized treatment programs to address every unique aspect of their addiction and personal needs. Our holistic approach allows us to treat each patient as a whole and not just the addiction symptoms they present, which helps achieve long-term sobriety. We are results driven and will adjust your treatment plan as you progress and to which addiction treatments you best respond. We attribute our high success rate to several factors including our step-down treatment model that will provide an immersive experience at the beginning of the treatment program to heal the body, mind, and spirit, followed by a flexible outpatient program to help you adjust back to day-to-day life. Completing the full continuum of care also qualifies you for our 100% recovery guarantee.
Our Recovery Guarantee
Our clients with the highest success rates are the ones who complete the full continuum of care and put the work in. We are confident that our program works and in your ability to achieve long-term addiction recovery. Our drug detox and rehab programs will give you the tools and addiction treatments necessary to break the cycles of addiction. You must commit to your recovery program as long as necessary to truly recover from substance abuse. Our 100% recovery guarantee allows you to return to The River Source at no extra charge if you relapse within one year of completing the full continuum of care.
If you or someone you love is struggling with drug and alcohol addiction, please give our Phoenix inpatient drug rehab center a call today and get started on the road to recovery.
QUICK, CONFIDENTIAL INSURANCE VERIFICATION
CLICK BELOW TO FIND OUT IF YOU HAVE COVERAGE