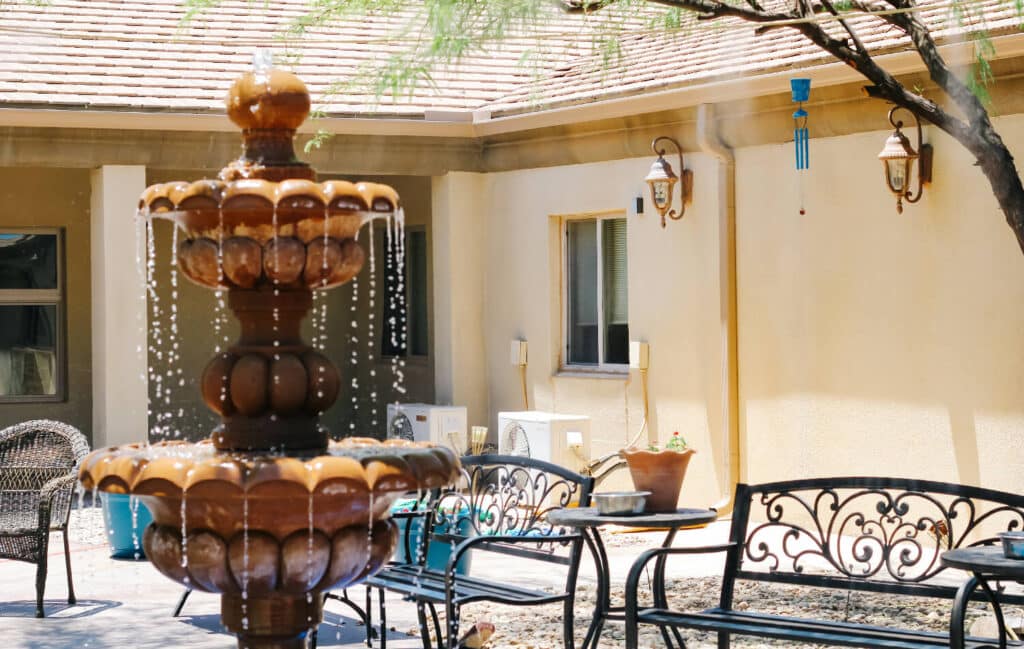 How Does Holistic Addiction Treatment Work?
Holistic addiction treatment is an approach to substance abuse that explores and treats all aspects of a person as a whole and not just the addiction itself. Long-term recovery can be achieved by treating the person and just the substance use disorder. Holistic treatment does not aim to replace conventional treatment methods but rather adds to them by healing the body, mind, and spirit. Part of holistic addiction treatment also teaches healthier lifestyle choices to maintain a substance abuse-free life.
YOU'RE NOT ALONE – WE CAN HELP
TAKE THE FIRST STEP AND APPLY FOR TREATMENT TODAY
Holistic vs. Traditional Addiction Treatment Approach
A traditional addiction treatment approach only aims to treat the underlying causes of addiction and behaviors. Treatment methods include therapies geared toward directly treating addiction such as medical detox, cognitive behavioral therapy, dialectical behavioral therapy, and dual diagnosis treatment. Holistic addiction treatment includes everything in traditional treatments and therapies to help heal a person at the body, mind, and spirit levels. This can include nutrition, exercise programs, spiritual guidance, massage, and meditation. At The River Source in Scottsdale, Arizona, we use an integrative approach to addiction treatment including holistic and naturopathic therapies. We believe that medical care combined with natural, self-healing therapies is the best way to correct the damage of addiction on a person.
What's Involved in a Holistic Addiction Treatment Program
At The River Source, our integrative approach begins with a thorough physical and psychological evaluation to determine your personalized treatment plan. You will meet with our naturopathic doctor and other traditional clinicians during this evaluation. Treatment plans will include conventional treatment methods, such as individual therapy, medication-assisted treatment, 12-step programming, and group counseling, along with naturopathic treatments such as meditation, infrared sauna, vitamin IV therapy, and yoga. Our addiction treatment programs, like meth rehab in Scottsdale aim to uncover the underlying causes of your addiction, break negative behavioral patterns, and heal the impact of drug and alcohol addiction on your body, mind, and spirit.
Naturopathic Therapies
Drug and alcohol addiction can affect the whole body, mind, and spirit and for a person to achieve long-term recovery, all aspects of their addiction must be addressed. Our naturopathic therapies at The River Source are used during drug and alcohol detox and throughout the recovery program. Holistic treatments during medical detox can help strengthen the body from the effects of addiction and also help the body eliminate toxic substances more easily and quickly. Naturopathic therapies can greatly improve mental health disorders often seen in recovery cases by helping neurotransmitters repair themselves and by helping patients find better ways to manage their emotions through mindfulness.
IV & Oral Vitamin Therapy
Drug and alcohol addiction can lead to severe nutritional deficiencies due to malnutrition. Vitamin therapy at The River Source is used to help replenish essential vitamins and minerals needed to repair the body more quickly than through diet alone. Oral and IV vitamin therapy during recovery can help boost the immune system, support mental health function, and reduce fatigue. During medical detox, vitamin therapy can also ease withdrawals and cravings.
Amino Acid Therapy
Malnutrition from addiction can also lead to amino acid deficiencies, essential building blocks to neurotransmitters responsible for regulating mental health. Substance abuse affects the brain's ability to self-regulate these neurotransmitters, which leads to anxiety and depression. Amino acid therapy at The River Source helps correct these deficiencies more quickly than through diet alone, which supports the brain in producing and regulating neurotransmitters on its own again.
Massage Therapy
Massage therapy at The River Source reduces pain and mental health issues related to substance abuse and withdrawal. Our massage therapists are training in various modalities including deep tissue massage. It can help release endorphins which regulate mood and promote healing while helping clients to destress and sleep better.
Yoga & Meditative Therapy
We encourage our clients to try yoga and meditation as ways to practice mindfulness, stress management, and coping skills management. Yoga is also beneficial for physical exercise, improving strength and reducing pain. Both yoga and meditation can help ease mental health disorders associated with addiction. These are valuable tools for relapse prevention planning as they are healthier ways to cope with negative emotions and physical pain.
Dry Infrared Sauna Therapy
Our infrared sauna at The River Source is a client favorite, especially during detox. It produces a gentle warming and calming atmosphere perfect for de-stressing and meditation. An infrared sauna will help the body detox naturally, helping clients speed up the withdrawal process and reduce withdrawal symptoms such as muscle aches and fatigue. It also helps to lower blood pressure and increase blood flow.
Individual Counseling
Holistic addiction programs use traditional treatment methods such as individual counseling. The River Source's multidisciplinary team uses various one-on-one counseling methods to help clients overcome the underlying causes of their addiction, correct negative behaviors related to their substance of use, and heal past traumas. Some types of individual therapy you can expect include cognitive behavioral therapy and dialectical behavioral therapy, which are used to pinpoint negative behaviors and thought patterns contributing to substance abuse and replace them with positive ones. This one-on-one time provides a safe environment to discuss various areas of your life related to your substance abuse.
Group Therapy
Group therapy is also part of conventional addiction treatment methods which consists of a group of peers who are led by one or more counselors. Individuals in recovery can discuss similar experiences, their ups, and downs, and provide mutual support and feedback. Group therapy can reduce loneliness and help build lifelong friendships and support networks. Through group sessions, counselors also teach coping skills, life skills, and vocational training.
Family Education
Holistic addiction treatment aims to explore all aspects of the person's life that have contributed to the reduction and areas that addiction has affected, Including loved ones and relationships. Family therapy sessions can help repair relationships that were affected by substance abuse. It can also help families learn how to communicate better, break codependent behaviors, and learn how to better support their recovery.
12-Step Program
The River Source Uses 12-step principles as part of our recovery program. 12 step groups such as Alcoholics Anonymous and narcotics anonymous have helped many stop abusing alcohol and drugs and maintain long-term sobriety for decades. These principles can help clients heal spiritually and provide a support network in the outside world. You can help connect you with 12-step meetings and groups throughout Arizona to use during outpatient treatment and upon graduation.
Co-Occurring Disorders/Dual Diagnosis
Healing the mind is also part of holistic addiction treatment. Drug and alcohol addiction is often associated with mental health disorders like anxiety, depression, bipolar disorder, and PTSD, referred to as co-occurring disorders. Our dual diagnosis program ensures that co-occurring disorders are addressed along with addiction, which will provide long-term successful recovery. At The River Source, we use individual counseling, medication-assisted treatment, and holistic therapies as part of our dual diagnosis program.
Addiction Treatment for Pregnant Women
Pregnant women with substance use disorders can greatly benefit from holistic treatments. Certain medications used in medical detox are contraindicated during pregnancy due to the risk of hurting the fetus. At The River Source, we use more natural and holistic methods to help ease withdrawal symptoms in pregnant women. Our treatment program can also include prenatal care.
Trauma-Informed Care
Many individuals in recovery have been impacted by trauma. Our The River Source clinicians know that addiction treatment may trigger emotions and memories associated with trauma. Trauma-informed care staff can recognize and respond to signs and symptoms of trauma to improve the client's experience with us. They are sensitive to those with trauma and will always be open and involve patients in their treatment plans to avoid traumatization.
Addiction Rehab for Native Americans
At The River Source, we know that substance abuse and addiction affect Native populations differently and underlying issues may be specific to cultural and racial issues. Our specialized programs will address unique issues faced by Native Americans in recovery while respecting traditional healing methods.
Why Choose The River Source Scottsdale for Holistic Addiction Treatment?
The River Source in Scottsdale, Arizona provides effective, evidence-based holistic treatment. Our treatment programs go beyond treating the addiction but providing healing to the whole person for greater success in long-term recovery. We personalize every treatment plan and change it depending on which treatment methods you respond to best. You can also access all levels of care from medical detox to inpatient treatment and outpatient treatment, to aftercare programs and a lifetime alumni program, or even heroin rehab in Scottsdale.
Our Recovery Guarantee
When you complete the full continuum of care at The River Source, you qualify for our 100% recovery guarantee which allows you to return to the treatment at no extra cost if you relapse within the first year of completing the program. Despite our high success rate, relapses happen and are part of the recovery journey. We want to support you the most we can throughout your recovery, especially during the first year when you are most vulnerable to a relapse.
QUICK, CONFIDENTIAL INSURANCE VERIFICATION
CLICK BELOW TO FIND OUT IF YOU HAVE COVERAGE