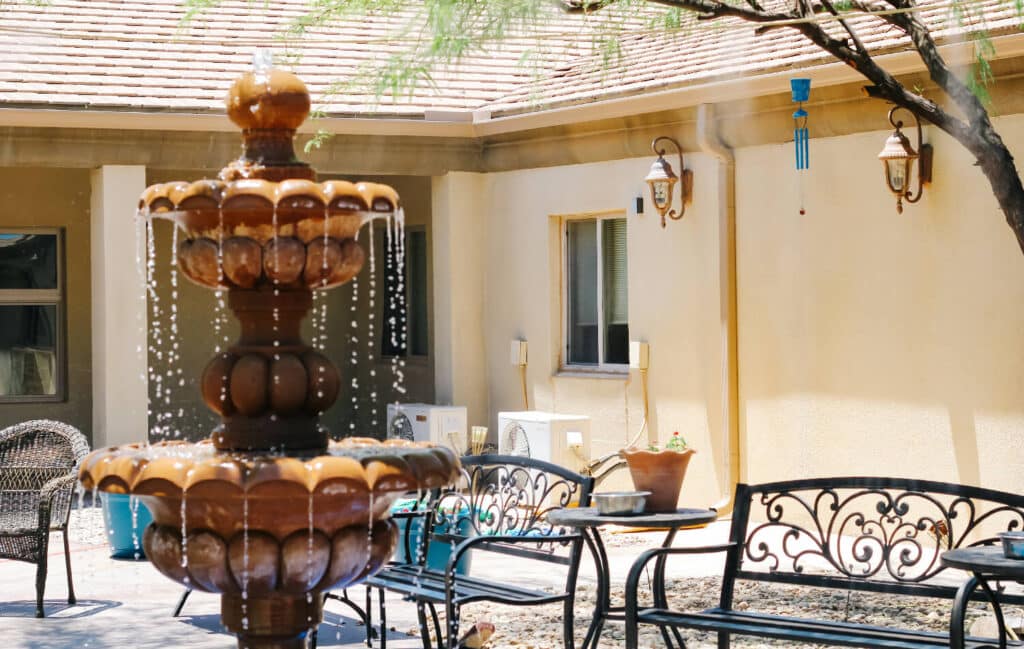 How Does Holistic Addiction Treatment Work?
Holistic addiction treatment aims to find and treat all aspects of a person related to substance abuse and its effects on the body, mind, and spirit rather than only treating the addiction itself. Treating the person as a whole greatly increases their chances of long-term recovery. Holistic addiction treatment does not replace conventional treatment methods but instead adds to them. Part of holistic addiction treatment is to help the person learn and adopt healthier lifestyle choices such as using exercise, nutrition, and medication to improve mental health and overall well-being. Healthier lifestyle choices help to maintain a substance abuse-free life. The River Source with locations near Tempe, Arizona, uses an integrative treatment approach that incorporates holistic methods into conventional treatment programs.
YOU'RE NOT ALONE – WE CAN HELP
TAKE THE FIRST STEP AND APPLY FOR TREATMENT TODAY
Holistic vs. Traditional Addiction Treatment Approach
Traditional addiction treatment approaches focus solely on treating the underlying causes of substance abuse and changing negative behaviors and habits surrounding addiction. Treatment methods include therapies such as medical detox, cognitive behavioral therapy, dialectical behavioral therapy, and dual diagnosis treatment. Holistic addiction treatment also uses these methods but incorporates other treatments and services to heal the person as a whole. This can include nutritional counseling, exercise programs, spiritual guidance, massage, and meditation. At The River Source, we use a holistic approach to addiction and believe combining natural, self-healing therapies with traditional addiction methods are the best way to correct the effects of addiction.
What's Involved In a Holistic Addiction Treatment Program
At The River Source near Tempe, Arizona, our holistic addiction treatment program combines conventional treatment methods, such as psychotherapy, 12-step programs, and medication-assisted treatment, with naturopathic treatments, including vitamin IV therapy, infrared sauna, and meditation. Every client's addiction treatment program begins with a meeting with our naturopathic doctor and other clinicians for a thorough physical and psychological examination. They will work together as a team to create a personalized treatment plan consisting of several types of therapies and services to uncover and correct underlying addiction issues while also healing the body, mind, and spirit.
Naturopathic Therapies
Our integrative treatment approach at The River Source Tempe combines traditional medical care with natural, self-healing holistic therapies that will assist your body in overcoming the damage of substance abuse. Naturopathic therapies are used throughout our full continuum of care and are especially important during the drug and alcohol-including medical detox stage, residential inpatient treatment, and all outpatient programs. Some naturopathic and holistic addiction therapies you can expect include yoga, massage, vitamin, and amino acid IV and oral therapy, exercise prescription, and nutritional counseling. We use these methods as a way to detox the body naturally and help support dual-diagnosis treatments.
IV & Oral Vitamin Therapy
Addiction to alcohol and drugs can lead to severe nutritional deficiencies. Correcting nutritional deficiencies is essential for helping the body and mind heal from the effects of substance abuse. The River Source Tempe uses oral and IV vitamin therapy to restore essential vitamins in the body necessary to restore proper body and mind function, improve the immune system, and increase energy. We use vitamin therapy during detox and rehab to help restore vital nutrients than through nutrition alone.
Amino Acid Therapy
Malnutrition from substance abuse can also lead to amino acid deficiencies, essential building blocks to neurotransmitters in the brain responsible for regulating mood and mental health. Addiction can cause a malfunction in neurotransmitter regulation which leads to feelings of anxiety and depression. The River Source Tempe uses oral and IV amino acid therapy to restore these amino acid levels more quickly to improve brain function and mental health regulation.
Massage Therapy
The River Source employs certified massage therapists trained in various modalities including deep tissue massage to offer our clients massage therapy during drug detox and rehab. Massage therapy can help reduce pain, improve mental health issues, reduce fatigue, and naturally relieve stress. This is also a great tool to use in the long-term management of addiction.
Yoga & Meditative Therapy
Yoga and meditation are beginning to be used more and more in drug detox and rehab programs. At The River Source, they are an essential part of our holistic addiction program to assist in recovery and teach clients new ways to manage triggers, stressors, and cravings. Yoga is also a great way to exercise and build strength while practicing mindfulness. Both therapies stimulate neurotransmitters, calm the nervous system, and reduce stress.
Dry Infrared Sauna Therapy
Our dry infrared sauna at The River Source is a client favorite. It uses infrared light to produce soothing warmth to increase blood flow and lower blood pressure. An infrared sauna is also beneficial in detoxing the body from drugs and alcohol, improving energy, relieving pain, and boosting the immune system. Clients also use their time in sauna therapy to relax and meditate.
Individual Counseling
At The River Source, conventional addiction treatment methods, such as individual counseling, remain the base of our top-rate recovery programs. Our multidisciplinary team uses various one-on-one counseling methods to help clients overcome underlying causes of addiction, correct negative behaviors surrounding addiction, and heal past traumas. Types of individual therapy used include cognitive behavioral therapy and dialectical behavioral therapy. One-on-one therapy provides a safe environment to discuss various areas of your life related to addiction.
Group Therapy
Group therapy is another modality that makes up most of our treatment plans at The River Source Tempe. This is an excellent opportunity to discuss similar experiences with others in recovery. Peer support groups help clients troubleshoot difficulties together, provide feedback, and can help build lasting friendships and a support network. Group therapy can reduce loneliness by surrounding yourself with others on a similar path.
Family Education
Drug and alcohol addiction is far-reaching, affecting your loved ones and family members. Family therapy and education can help you rebuild relationships affected by your addiction, learn better ways to communicate and build stronger boundaries. Loved ones can also learn how to better support you and break codependency or enabling behaviors.
12-Step Program
We use 12-step programs as part of our recovery programs at The River Source. These types of support groups, such as Alcoholics Anonymous and Narcotics Anonymous, have long helped many achieve and maintain sobriety. 12 Step programming principles can help clients heal spiritually and provide a support network outside the treatment facility. We can help connect you with 12-step meetings in your area and throughout the country.
Co-Occurring Disorders/Dual Diagnosis
Our dual diagnosis treatment program at The River Source addresses co-occurring disorders such as bipolar disorder, depression, PTSD, and anxiety simultaneously. Often, co-occurring disorders are present along with addiction and need to be addressed during recovery for true healing of the spirit. We use individual counseling, medication-assisted treatment, and holistic therapies as part of our dual diagnosis program.
Addiction Treatment for Pregnant Women
Holistic therapies may often be the only way to help pregnant women through withdrawals and recovery. Medication-assisted treatment may be contraindicated during pregnancy because of the risk to the mother and baby. Not providing any addiction treatment also runs the risk of premature birth, birth defects, or the baby being born addicted to alcohol and drugs. We use holistic and homeopathic therapies during pregnancy to reduce withdrawal symptoms safely.
Trauma-Informed Care
Part of the holistic treatment methods at The River Source includes taking into account all aspects related to addiction, including trauma. Often, individuals will use substance abuse to cope with trauma, which only makes their symptoms worse. Our staff is trained in trauma-informed care which helps provide the best recovery treatments while being sensitive to those with trauma pasts. We will take extra care not to cause re-traumatization, which can happen during recovery.
Addiction Rehab for Native Americans
At The River Source, we know how substance abuse, addiction, and co-occurring disorders affect native populations differently. Native Americans face higher substance abuse rates often related to racial and cultural discrimination. We provide a specialized treatment program that addresses the unique issues faced by Native Americans in recovery while also respecting traditional healing methods and attempting to remove any apprehension about medical care from past experiences.
Why Choose The River Source Tempe for Holistic Addiction Treatment?
The River Source offers Tempe residents their best chance of long-term recovery through our holistic addiction treatment program. This unique program, like our meth rehab in Tempe has helped us achieve higher success rates and a full care continuum. Clients can access conventional treatment methods and holistic healing throughout their recovery journey.
Our Recovery Guarantee
We encourage all clients to complete the full continuum of care, as we have found this step-down system has helped our most successful clients. Part of our commitment to your long-term recovery includes our 100% recovery guarantee, which allows you to come back to treatment if you relapse within the first year of completing the full continuum of care.
If you or a loved one would like to learn more about what your personalized holistic treatment program or meth rehab in Tempe may look like, please contact us today.
QUICK, CONFIDENTIAL INSURANCE VERIFICATION
CLICK BELOW TO FIND OUT IF YOU HAVE COVERAGE