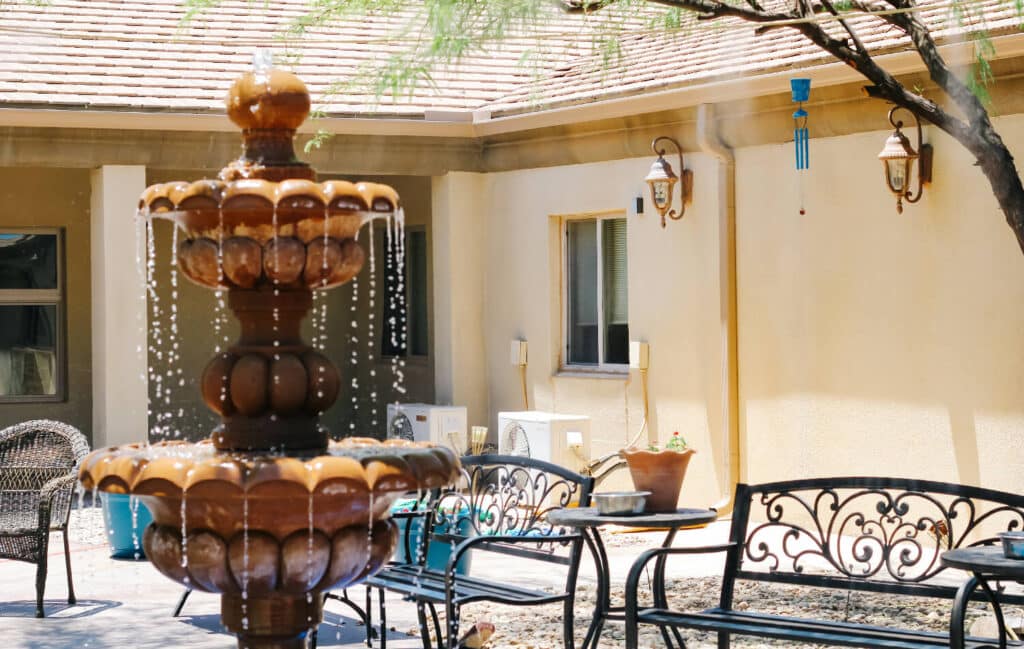 Alcohol addiction impacts the lives of millions of Americans each day. With the predominant use of alcohol within American culture, it can feel as though alcohol is everywhere you turn. When you are living with an alcohol use disorder, you have undoubtedly thought about what life could be like if you rid your life of alcohol abuse and entered into sober living. While your intentions and desire to quit drinking are genuine, without the support of an addiction treatment program that will help you safely and comfortably address your root causes of alcohol addiction while gaining the coping skills to maintain a life of sober living. At River Source Behavioral Health, we pride ourselves in our individualized treatment plans that are centered around your specific needs and goal for addiction recovery. Our team understands the nature of drug and alcohol addiction and the impacts that it can have within your physical, emotional, mental, and spiritual health. Substance abuse significantly impacts a person's ability to maintain a healthy, stable lifestyle. Your addiction treatment program will be focused on developing a new way of life that fosters sober living, personal growth, stability, and an internal holistic balance that will support lifetime recovery. 
YOU'RE NOT ALONE – WE CAN HELP
TAKE THE FIRST STEP AND APPLY FOR TREATMENT TODAY
Why Choose The River Source Tucson for Residential Alcohol Rehab?
Our integrative approach to healing is conducted within three steps to provide you with a whole person healing experience. The first step in your healing journey is to address how addiction has impacted you physically by removing the physical dependence on alcohol within an alcohol detox program. Through medical and naturopathic treatment approaches, patients will be able to restore their body's functioning to normal while helping to safely overcome any alcohol withdrawal symptoms. As your body heals, you will be able to focus on healing your mind through evidence-based treatment methods that will allow you to process and heal from the underlying emotions and traumas that have influenced your addictive behaviors. Patients will be able to address any co-occurring mental health disorders and learn different coping strategies for how to manage any presenting symptoms from their mental health condition naturally to avoid turning to substance abuse as a method of self-medicating. Lastly, as you are completing healing your mind, you will be able to begin healing spiritually. Patients will be encouraged to participate in 12-step programs or church on Sundays if they wish which will help them connect with a higher power and develop a sense of faith and trust in a power greater than themselves. Having a strong sense of spirituality has been clinically proven to support individuals in having a sense of purpose within their life. As patients heal within your body, mind, and spirit, you will feel a sense of purpose, self-worth, and peace within yourself that will help guide3 you in a successful, stable life in addiction recovery.
How Long Is Rehab?
Each individual person living with an alcohol use disorder will have her own unique history of alcohol abuse that will require specific levels of care to enhance her recovery journey. Depending on your specific history with alcohol abuse including the length of time you have been engaging in alcohol consumption, the amount in which you drink, and how often you engage in alcohol abuse will impact the length of time that you will need to address your alcohol addiction in addiction treatment. Your alcohol addiction didn't develop overnight, it progressed over an extended period of time, and healing from your alcohol addiction will take time as well. Patients will have the option of participating in a short-term rehab of 30 days, 60 days, or long-term rehab for 90 days. If you choose a short-term rehab option initially but find that you need more time to engage in the healing process of addiction treatment, you are welcome to extend your time with us by 30-day increments. 
30-Day Alcohol Rehab in Tucson
A 30-day alcohol rehab program is a highly effective amount of time to engage in alcohol addiction treatment. Evidence shows that having 28 days to facilitate a new change in your life will increase your odds of success in achieving the change. Having 30 days within our recovery center will allow you the time that you need to safely heal from your alcohol addiction by having a clean break from your home environment that once influenced your addictive behaviors. A 30-day rehab stay will allow you to set the groundwork and begin developing a foundation for change in addiction recovery. 
60-Day Alcohol Rehab in Tucson
A 60-day rehab program is ideal for Tucson AZ residents that are looking for an in-between option of short-term and long-term alcohol rehab programs. 60 days will provide patients with ample time to engage in addiction therapy and develop strong coping skills for relapse prevention that will encourage a lifetime recovery process that will enable you to have a stable, healthy life in sober living. 
90-Day Alcohol Rehab in Tucson
A 90-day rehab program is the optimal length of time to engage in alcohol addiction treatment. If you have the capacity to commit to a long-term rehab of 90 days, it will allow you the time and space to uncover the underlying causes of your alcohol addiction through intensive addiction treatment methods. Patients in a 90-day rehab program will have ample time to participate in dual diagnosis treatment and trauma-informed therapy that will support them in healing from addiction along with any history of trauma that has influenced their addictive behaviors and co-occurring mental health disorders that have contributed to their alcohol addiction. The more time that you can commit to your addiction recovery journey, the higher your chances of success in sober living you will have. 
Alcohol Rehab For High Functioning Alcoholics in Tucson
A high-functioning alcoholic is an individual that is able to maintain their lifestyle including work responsibilities, school commitments, and taking care of their loved ones while experiencing alcohol addiction. For someone who is a high-functioning alcoholic, it can be difficult to know when it is time to seek treatment as the signs of substance abuse including negative consequences and challenges within your day-to-day life are less clear. However, if you find yourself turning to alcohol each night to manage a stressful day or as a way to celebrate, and if your alcohol consumption has become frequent where you are hiding or lying about the amount that you have been drinking alcohol to others, it is time to address your alcohol abuse within an addiction treatment programs. At River Source, we will work with you to understand the severity of your alcohol addiction and help you to heal from your alcohol addiction through our integrative approach to alcohol treatment. 
Alcohol Rehab in Tucson
Our team is committed to your success in alcohol addiction recovery and works within our core values that work to empower our patients to see your potential in sober living. Our team of addiction clinicians and naturopathic teams will follow the following core values to guide our practice: 
Solution-oriented customer service 

Growth of our team and those we serve 

Have an attitude of compassion in everything that we do 

A consistent commitment to maintaining a level of professionalism 

Having the 12-step recovery principles guide our practice 
Top Rated Inpatient Alcohol Addiction Treatment Program In Tucson
Our addiction treatment programs are specifically designed to meet the needs of our patients. Research has demonstrated the success rates patients can have when they are able to heal within same-gender therapy programs. Women are able to participate in our women's inpatient treatment or men's inpatient treatment which will support them in connecting with other women who have experienced similar societal stigmas and expectations and history of traumas. Same-gender therapy sessions are able to provide a safe, supportive space to freely discuss your experiences and emotions while learning from one another's experiences. 
Alcoholism Treatment in Tucson
Alcoholism is a unique disorder that impacts each person differently. That is why River Source incorporates a variety of addiction treatment methods that will foster a whole-person integrated approach to healing. Patients will be invited to participate in the following treatment methods: 
Cognitive Behavioral Therapy

Dialectical Behavioral Therapy 

Dual Diagnosis treatment 

Medication-assisted treatment 

Neurofeedback 

Psychiatric care 

Family Therapy and family-oriented programs to facilitate healing within the family unit 

Life skills development

Holistic and naturopathic treatments 

12 step programs

Relapse prevention education and skill development
Why Choose The The River Source Tucson for Residential Alcohol Treatment
Tucson residents choose River Source Behavioral Health offers a long-term addiction treatment program that will support them in achieving long-term success in addiction recovery. Patients are offered a robust treatment plan that will include inpatient treatment, outpatient treatment, aftercare planning, and lifetime alumni programs. Throughout your recovery journey, you will be supported in gaining the life skills and coping tools to manage any presenting triggers and remain on the road to recovery. We rely on an outcomes-based model of care from the Tucson prescription drug rehab center that will work with you to identify your goals for addiction recovery and support you in achieving your self-identified goals to foster success in lifetime recovery. 
Our Recovery Guarantee
Our team is committed to your success in addiction recovery. That is why we offer patients a 150-day recovery guarantee. If you complete our entire continuum of care for addiction treatment and adhere to the treatment plan set out by our clinical team. If you were to experience a relapse within a year of your being in your addiction treatment program, you will be able to return back to our recovery center to continue with addiction treatment support.
QUICK, CONFIDENTIAL INSURANCE VERIFICATION
CLICK BELOW TO FIND OUT IF YOU HAVE COVERAGE