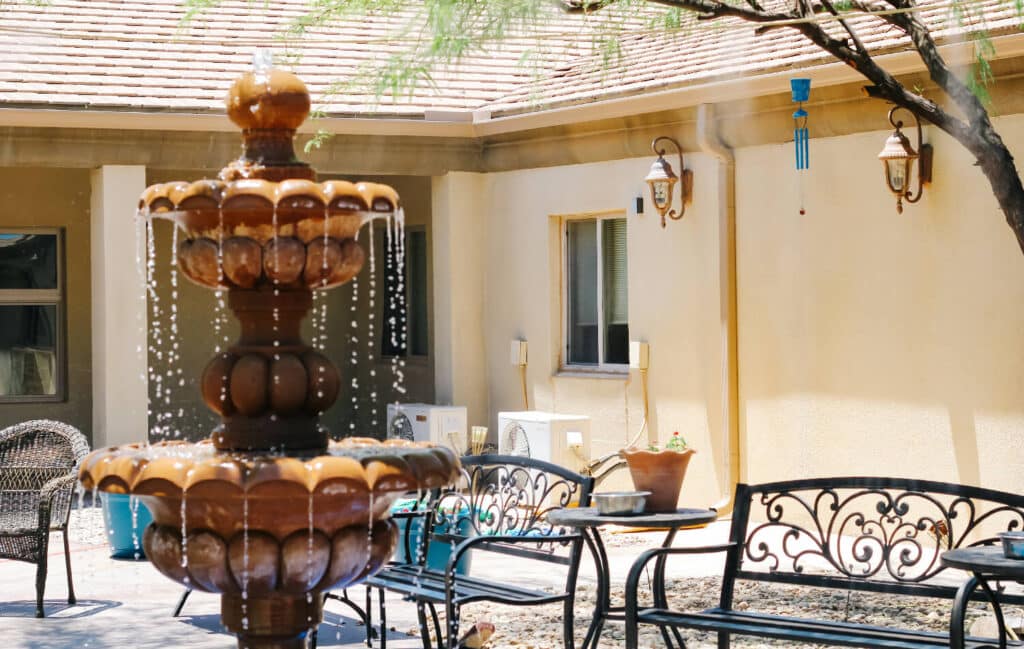 Top-Rated Outpatient Alcohol & Drug Rehab Center in Tucson | Telehealth
Alcohol and drug addiction impact the lives of millions of Americans each day. Substance use disorders are unique to each person that it impacts as it begins with your own underlying causes of emotions and traumas that have influenced your ability to manage triggers or stressors. For many living with active alcohol or drug addiction, you have considered seeking addiction treatment before but there can be thoughts about how you can manage your prior commitments and still engage in a substance abuse treatment program. At River Source Behavioral Health, we offer patients a  full continuum of care that is offered in various levels of care that will work within their current needs and daily schedule. Tucson residents choose River Source treatment centers for the truly holistic approach that is provided to patients. We believe that drug and alcohol addiction is a disorder that impacts your physical, emotional, and spiritual health. In order to provide an effective addiction treatment program, it is important that patients receive a whole-person integrated approach to healing that will support them in healing from their substance use disorders within their body, mind, and spirit.  Patients within our recovery center have the option of participating in various levels of addiction treatment that will give them the level of support that you are searching for. Patients are able to participate in inpatient treatment programs where they can reside within your recovery center. There are various types of outpatient rehab options that will offer varying levels of care and supervision that work within your daily schedule allowing you to attend the treatment center at times that are best suited to your other commitments. After completing addiction treatment programs, patients will be invited to engage in aftercare programs including our lifetime alumni support program that will provide peer support from other individuals who have completed addiction treatment within our treatment centers who can become lifelong supports and friends that will support you in maintaining your life in addiction recovery. 
YOU'RE NOT ALONE – WE CAN HELP
TAKE THE FIRST STEP AND APPLY FOR TREATMENT TODAY
Alcohol & Drug Rehab That Allows You to Still Go to Work & School
You may have been considering seeking help to overcome your alcohol and drug addiction for some time now, but you may have reservations about how you will be able to engage in an addiction treatment program while still maintaining your prior responsibilities of work and school. There are some Tucson residents that may be ready to start their recovery journey but it is not currently feasible for you to take a break from your home life and leave work or school for an extended period of time to complete addiction treatment. An outpatient treatment program provides patients with a flexible option for addiction treatment that will give them the option of choosing when you attend the treatment center for addiction therapy and offer the freedom to return home each day to continue to tend to their loved ones and maintain your work and school responsibilities and schedules. Choosing an outpatient treatment program within the River Source will still provide patients with a comprehensive approach to addiction treatment that offers a holistic, whole-person approach to healing and addiction treatment. 
Benefits of Outpatient Drug & Alcohol Rehab
When you participate in an outpatient drug or cocaine rehab in Tucson and alcohol rehab program, you will have full access to the evidence-based therapy methods that are offered within our recovery center. Patients will be supported to heal from the root causes of their drug and alcohol addiction while developing the tools for living a healthy, balanced life in addiction recovery. Outpatient treatment offers the following benefits:
A flexible schedule- Patients are able to create a treatment plan and schedule that will work within their current schedule and needs
Ongoing support of addiction counselors as you navigate life in early addiction recovery and continue to develop coping skills and tools for relapse prevention.
Develop a strong support system within the addiction recovery community as you connect with other patients and individuals in 12-step programs that you attend within your community.
Outpatient rehab is an affordable option for addiction treatment as it reduces the costs that are commonly associated with inpatient rehab.
Provide a sense of contentment and relief that you are able to stay connected to your loved ones and know that their needs are still being maintained
Increased success in addiction recovery as patients who attend outpatient rehab for an extended period of time will support you in strengthening your skills and abilities for relapse prevention.
What to Expect During Outpatient Rehab
Outpatient rehab will consist of attending individual therapy and group therapy processes that utilize a variety of evidence-based therapy methods. Patients will be encouraged to dive deep into the emotions and traumas that have been influencing their addictive behaviors. Our aim within our recovery center is to empower patients to build positive habits and lifestyle routines that will foster life in addiction recovery. Outpatient rehab within River Source will include the following treatment methods:
Cognitive Behavioral Therapy
Family Therapy and family-oriented programs to facilitate healing within the family unit
Life skills development
Dialectical Behavioral Therapy
Holistic and naturopathic treatments including massage therapy, yoga, meditative therapy, and sauna therapy
Dual Diagnosis treatment
Medication-assisted treatment
12-step programs such as narcotics anonymous or smart recovery meetings
Relapse prevention education and skill development
Psychiatric treatment
Neurofeedback
What Does a Day in Outpatient Addiction Treatment Look Like?
Depending on the types of treatment that you choose to participate in, your days within the recovery center will vary. Patients that are attending a partial hospitalization program will attend the treatment center for a day program of 6 hours a day from Monday- Friday where you will engage in a treatment plan that is similar to inpatient treatment. Patients will have structured days that include individual therapy sessions, group therapy processes, and naturopathic treatments including physical activity, nutritional therapy, and holistic treatments. If you opt for an intensive outpatient program, you will attend the treatment center for 3 hours a day for up to 5 days. During that time you will engage in individual therapy and group therapy processes that will support you in continual healing and personal growth to strengthen your ability to maintain a life of sober living.
How Long is Outpatient Rehab in Tucson With The River Source?
Depending on the outpatient treatment program that you decide to participate in, your time in addiction treatment will vary. Tucson residents that choose to participate in a partial hospitalization program will be engaged in their outpatient treatment program for 30 days or 20 sessions in total averaging 6 and half hours a day.  Those patients that engage in an intensive outpatient program will be invited to participate in your addiction treatment for 60 days where you will attend the recovery center for 3 hours at a time. Individuals will choose the times of day that they will attend the treatment center to allow for flexibility in schedules to work around their prior commitments of work, school, and family responsibilities.
Telehealth IOP Serving Tucson
Tucson residents may have busy schedules that make it challenging to attend the treatment center at all for therapy sessions but still have a strong desire to begin making the necessary changes and therapeutic work to heal from their substance use disorders. At River Source, we offer an option for addiction treatment that is easily accessible for all patients with our telehealth IOP and virtual therapy.  Patients can log in virtually to meet with addiction counselors to complete the healing and transformation process of addiction treatment all from the comfort of their home or wherever they may be.
Why Choose The River Source for Outpatient Alcohol & Drug Rehab?
River Source Behavioral Health is a unique addiction treatment program that offers a robust, long-term treatment program that has had proven results and success for patients that can fully engage in the therapeutic process. Our team is dedicated to your success and working hard to provide you with the clinically driven approach to treatment and therapeutic support to gain perspective on what has been fuelling your addiction in order to learn techniques and coping skills to overcome any triggers that present themselves. Our Tucson alcohol rehab center's integrative approach to addiction treatment will support you in healing from your addiction physically, emotionally, mentally, and spiritually allowing you to have a lifetime in recovery.
Our Recovery Guarantee
Your success in addiction recovery is our top priority which is why offer all patients a 150-day recovery guarantee. Patients that are able to fully commit and participate in our full continuum of care while adhering to the treatment plan that our expert addiction therapists and clinical team provide you will be able to return for addiction treatment within a year of your completion if you experience a relapse. Our team is here by your side for the long haul and wants to provide you with exceptional levels of care that will ensure you can achieve the life of sober living that you have been looking for.
QUICK, CONFIDENTIAL INSURANCE VERIFICATION
CLICK BELOW TO FIND OUT IF YOU HAVE COVERAGE