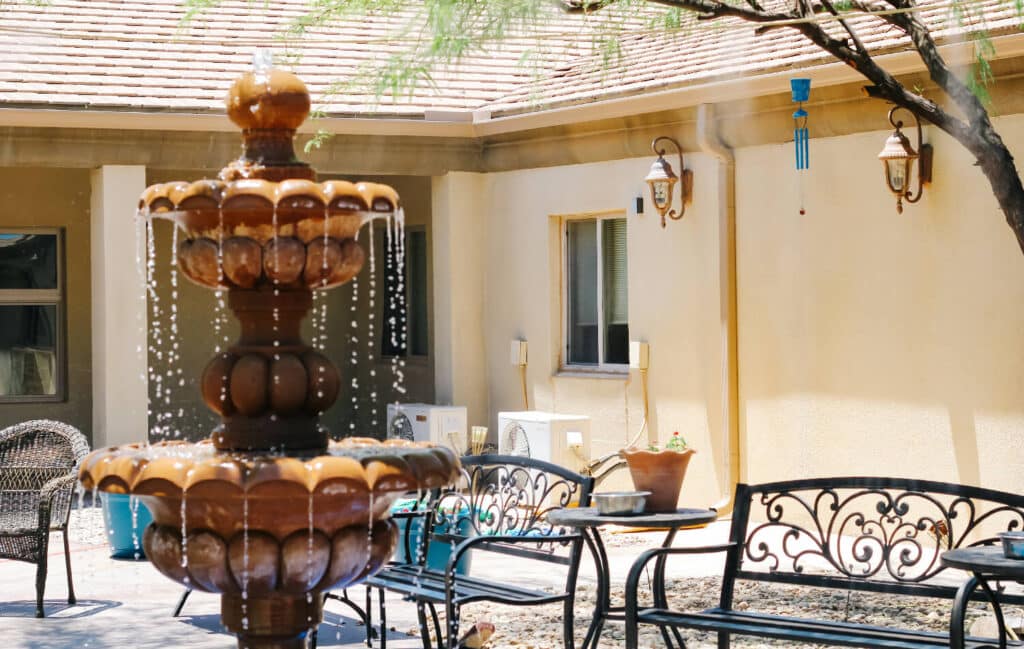 The number of Americans that have been impacted by prescription drug abuse has continued to increase over the years creating increased risk factors for severe drug addiction and potential drug overdose. At River Source we understand the dangers associated with drug addiction and provide patients with a safe, supportive environment that will help you overcome the physical, emotional, mental addiction to prescription drugs by providing you with an authentic, holistic treatment program that will facilitate and empower patients to find their way in addiction recovery. 
YOU'RE NOT ALONE – WE CAN HELP
TAKE THE FIRST STEP AND APPLY FOR TREATMENT TODAY
Why Choose The River Source Tucson for RX Drug Rehab
The River Source is Tucson residents top choice for addiction treatment for the individualized care that is placed upon each patient that enters our recovery center. Our team values your need for in depth support and guidance as you embark on the life changing journey of healing from drug addiction. Your drug addiction did not begin overnight and your treatment process will allow you the time you need to move through the levels of care that are offered to patients. As you progress through your treatment program, you will be provided with support in holistic healing opportunities for your body, mind, and spirit that will ensure you have long lasting success in sobriety. 
Inpatient Residential RX Addiction Program in Tucson
Tucson residents that choose to heal from prescription drug addiction within our inpatient treatment program will be invited to reside within our treatment center for your treatment program. Patients will be able to engage in addiction treatment programs with other residents that share in the same goals of healing from substance abuse and supporting one another in developing a strong foundation for addiction recovery. Your days in inpatient treatment will consist of individual therapy, group therapy sessions, and other social and recreational events around the treatment center that will promote health, wellness, and healing.
Types of RX Drug Addictions We Treat
Prescription drugs come in a variety of formats and our medical and clinical team are able to provide addiction treatment for the following prescription drugs: 
Antidepressants including Zoloft, Lexapro, Paxil, and Prozac 

Prescription opioids such as Oxycodone, Morphine, Hydrocodone, and Fentanyl 

Stimulants including Adderall, Ritalin, and Dexedrine 

Sleeping aids

Benzodiazepines including Xanax or Vicodin 
Benzo Rehab in Tucson
Benzodiazepines are commonly prescribed for mental health disorders such as anxiety disorder, panic disorder, or seizures. When used in proper dosages, benzos are able to subside any presenting side effects from your mental health disorders or seizure conditions. However, benzos can be highly addictive and when abused, cna cause significant physical dependence within the drug user. If you were to quit cold turkey, there could be serious side effects and withdrawal symptoms. That is why a benzo rehab will work with you to slowly taper off of benzos while you receive the support of addiction treatments including behavioral therapy and dual diagnosis treatment that will support you in learning how to manage your symptoms of mental health or seizure disorder through natural, holistic practices.
Fentanyl Rehab in Tucson
Fentanyl is a synthetic opioid that can create severe physical dependence within the person using it. A fentanyl rehab will provide patients with the support of a medical detox program and drug rehab program that will help you safely overcome the physical dependence to fentanyl through a medical detox program that will monitor your withdrawal symptoms. As your body begins healing, you will be able to participate in addiction therapy sessions that will support you in healing from the underlying causes of drug addiction and begin your new life in sober living.
Oxy Rehab in Tucson
Similar to Fentanyl rehab, patients that are engaging in a rehab program for Oxycodone abuse will need the support of a medical detox and drug rehab program that will support them in safley overcoming the physical addiction to oxy while empowering them to heal from your root causes of addiction. Our team will monitor you as you taper off of oxys and start your healing process of drug rehab.
Morphine Rehab in Tucson
Morphine is a powerful and highly addictive prescription opiate that is commonly used to treat significant or severe pain. When abused, individuals will rapidly develop a tolerance to morphine causing you to have to use more and more to reach the same desired effect. A morphine rehab will support you in overcoming the physical dependence to morphine while healing from the emotions and trauma that have influenced your addictive behaviors.
Meperidine Rehab in Tucson
Meperidine, also known as Demerol, is a prescription painkiller that can be highly addictive. Your time in meperidine rehab will consist of behavioral therapy, dual diagnosis treatment, and holistic treatments that will support you in overcoming your addiction while learning how to manage triggers and treat any ongoing pain or side effects through natural, holistic practices.
Diphenoxylate Rehab in Tucson
Diphenoxylate is a prescription drug that works as an anti-diarrhea agent. However, due to the presence of opioids being in diphenoxylate. When abused, individuals may experience significant side effects with body functioning and it is important that patients have the ongoing support of medical professionals and addiction clinicians to ensure your health and wellbeing are maintained throughout your healing journey.
Sedative (Ambien, Xanax) Rehab in Tucson
Sedative prescription drug use is commonly prescribed for individuals that are experiencing mental health disorders including anxiety disorder, panic disorder, or depressive disorders. When individuals abuse these prescription medications, it can cause a severe prescription drug addiction that will require the support of an addiction treatment program. An effective drug rehab program for sedative abuse will incorporate dual diagnosis treatment and holistic treatments that will support you in developing the coping skills for managing any presenting symptoms for your mental health disorder.
Antidepressant Rehab in Tucson
If you have been living with an antidepressant addiction and are ready to seek treatment, it is important that you receive the support of a medical detox and drug rehab program. Attempting to quit your drug abuse cold turkey can increase the risk of potentially dangerous side effects or withdrawal symptoms. An antidepressant rehab will support you in tapering off of your drug of choice while supporting you in getting the appropriate therapeutic and psychiatric care to safely treat and maintain your depressive disorder without turning to substance abuse as a means of coping.
30 Day Rehab
A 30-day rehab program is the minimum amount of time that patients are invited to participate in addiction treatment. Patients that are ready to begin the recovery process and are searching for a kick start into your new life in addiction recovery by providing you with a break from your lifestyle that has fueled your drug addiction. 30 days will allow you the time that you need to begin the healing process of addiction therapy and learn new methods and coping skills for sober living. 
60 Day Rehab
A 60 day rehab program provides patients with an opportunity to heal from drug addiction within a time frame that allows you to take the time you need to address your underlying causes of drug addiction. A 60 day rehab program will provide patients with the opportunity to heal from the root causes of drug addiction while developing the tools for relapse prevention and coping skills that will allow you to safely overcome your substance use disorder and safely overcome triggers that arise to keep you on the road to recovery.
90 Day Rehab
A 90 day rehab is recommended for all patients that are able to have an extended period of time away from home to engage in addiction treatment. 90 days provides patients with ample time to participate in evidence-based therapy methods that will help you uncover the emotions and traumas that have impacted your ability to manage any presenting triggers or stressors in life. Patients will be able to engage in trauma informed therapy and dual diagnosis treatment to learn how to manage your mental health disorders and any presenting traumas in your past. The longer that you can engage in addiction treatment will help to reduce your chances of relapse and keep you on track to live a life in addiction recovery.
Top Rated RX Addiction Treatment in Tucson
Prescription drug addiction is a unique disorder that is individualized to each person's individual circumstances that have contributed to your addictive behaviors and patterns. That means that in order to heal from your drug addiction, you will need a treatment program that is centered around your specific needs and goals for addiction recovery. There is no one size fits all approach to addiction treatment, there are personalized treatment plans created that will provide you with evidence based therapy methods that will foster personal growth, healing, and empowerment to to develop a balanced lifestyle in sober living.
Patients participating in addiction treatment within our detox center in Tucson will be invited to participate in the following therapy methods:
Cognitive Behavioral Therapy
Dialectical Behavioral Therapy
Dual Diagnosis Treatment
Medication Assisted treatment
Family Therapy
Naturopathic Treatments
Holistic Practices
Neurofeedback
Psychiatric Care
12 step programs including narcotics anonymous or smart recovery.
Relapse prevention practices and methods
Prescription Rehab in Tucson
At River Source Behavioral Health, we are committed to providing you with a comprehensive approach to addiction treatment that will support you in getting a new lease on life while being free of substance abuse. In order to guide our practice and provide you with the best care possible, we have developed a framework of our core values and missions that will ensure you have a successful lifetime recovery from drugs and alcohol. Our team focuses on the following core values that will foster optimal healing and growth:
Solution oriented customer service
Utilizing the 12 step recovery programs and principles to best inform our practices and treatment approaches
Growth of our team and those we serve
Have an attitude of compassion in everything that we do
A consistent commitment to patients that will be maintain professionalism throughout your addiction treatment program
Our Recovery Guarantee
We are so confident in our program and in your ability to achieve recovery we offer a 100% recovery guarantee. It is important for us for you to feel empowered and assured that if you put in the work, the recovery program will work for you. If you relapse within one year of successfully completing our full continuum of care, you can come back to The River Source at no extra charge. Please give us a call today and start your road to recovery.