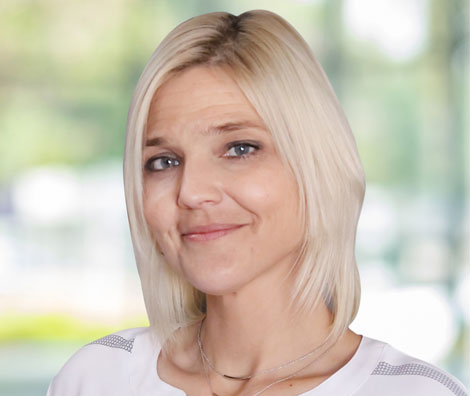 As the Program Director I use my personal experience and professional background to meet our clients where they are to help them on their recovery journey. I am an Alumni of The River Source Program and have a passion for helping people recognize their addiction and find a new way to live. I have had the pleasure of working in multiple departments within The River Source. This has given me the ability to see the needs of our clients from a very broad perspective. I have brought my experience to the Program Director role. I am responsible for the guidance and training of our staff and oversee client care. My team utilizes the 12-step philosophy and principals in combination with a therapeutic and holistic approach. I ensure that we provide our clients with the tools and solutions they need to have long term sobriety while finding joy and feeling connected to life again.
I thrive by watching others become the best version of themselves. I have worked closely with families and clients and watched our clients transform into miracles. I cherish each day that I am a part of The River Source and offer Hope to our clients. 
I have a career that I love. I seek to learn and try new things on a regular basis. I have the support of a wonderful husband and 6 quirky children. We enjoy traveling and activities that involve getting outside of the house. I have strong friendships with people who encourage and inspire me. I believe that life is a beautiful adventure and I intend to make it amazing.