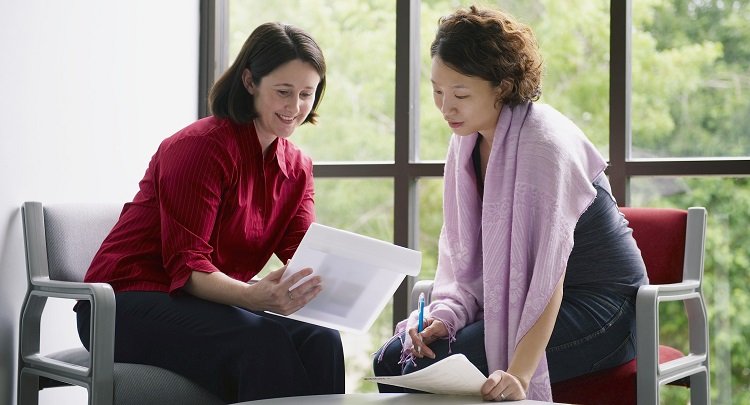 10 Questions to Ask Every Treatment Provider
When considering drug treatment for yourself or a loved one, it's important to compare facilities accordingly. The recovery center you choose will have a significant impact on your outcome, so it's vital that you take your time considering all of your options.
Below are 10 questions you should ask every treatment provider as you begin your journey to sobriety.
1. What type of accreditation or licensing do you have?
Look for national accreditation programs (i.e., Joint Commission, National Committee for Quality Assurance or All-States), as this means that research has been done to show that the treatment is effective. Licensing, on the other hand, is different and varies widely by state.
2. What credentials and licensing does the clinical staff have?
The counselors providing treatment should meet nationally recognized standards. Some of the credentials you may see include LAC (licensed alcohol counselor) and LISAC (licensed independent substance abuse counselor).
3. What are the staff-to-patient ratios?
Personalized care is crucial in addiction recovery, so small numbers are always ideal. Patients should receive individualized care and attention while having the opportunity to work in small groups.
4. Is gender-specific treatment available?
Research shows that men and women recover from addiction differently. While not everyone is interested in gender-specific treatment, it's something worth considering, particularly for women. Female addicts often suffer from PTSD and have unique barriers to recovery.
5. Have studies been done to show the effectiveness of the program?
Reputable treatment centers should be monitoring how effective their services are. The River Source had a 78 percent success rate in 2013 and continues to have higher-than-average rates due to the mind-body-spirit approach.
6. Is detox offered as part of residential treatment?
Medically supervised detoxification is a crucial first step in the recovery process. Treatment centers that offer detox ensure that patients are stabilized before beginning the treatment process.
7. Does the program give attention to all aspects of health?
We now know that treating addictive behavior specifically is not enough. Addicts need psychological, social, emotional, and spiritual healing as well. Look for treatment centers that are holistic and provide complete care.
8. What level of support is available for families?
Families need support and understanding, too. They need education to better understand the recovery process, as well as the foundational tools to build a stronger support network.
9. Is there a continuing care program?
Treatment is not enough for most addicts to stay sober. They need continuing care that includes participating in self-help groups, following the 12 Steps, and managing a healthy schedule. The right treatment center helps patients move onto this phase of recovery.
10. What type of insurance do you accept?
Treatment is more attainable than in years past thanks to the Patient Protection and Affordable Care Act. Start with your private health insurance, if you have it. If you don't, talk to the treatment center about possible aid packages.
Call The River Source today and let us answer these 10 questions for you!