3 REASONS WHY YOU SHOULD SEEK ADDITIONAL SUPPORT THIS HOLIDAY SEASON
3 REASONS WHY YOU SHOULD SEEK ADDITIONAL SUPPORT THIS HOLIDAY SEASON
THE DIFFICULTIES OF THE HOLIDAYS
For many people, whether they're in recovery or struggling to stay clean, holidays can be difficult to navigate. Even under normal circumstances, it's common for people to experience stress, anxiety, and loneliness this time of year, but as we enter the 2020 holiday season in the midst of the COVID-19 pandemic, these negative feelings are even more likely to arise.
With this in mind, here are a few reasons why people struggling with substance abuse, as well as those in recovery, may need an extra degree of support this holiday season, and how The River Source, one of the nation's premier addiction treatment centers, is able to bring quality help to wherever it's needed.
Isolation
Loneliness is a factor throughout the year, but it can get worse over the holidays — especially this year with the ongoing concerns about staying healthy in the face of COVID-19. Whether substance abuse has caused you to exclude yourself from family gatherings or you're trying to avoid the temptation of holiday celebrations, there are plenty of reasons why you may find yourself alone this time of year.
In isolation, it's very easy to pick up a drink or drug. Perhaps you're simply feeling bored and restless, or maybe, you're having trouble managing stressful factors in your life, and without support close by, you start to spiral. Whatever the case may be, the negative emotional aspects of being alone may get stronger around the holidays.
Triggers
Long-held family traditions are often at the center of holiday festivities — from food and dessert to the gifts, games, and decorations, it's common to find everything in excess at these events, including the presence of drugs and alcohol. And while being around these substances can be one of the most powerful triggers, it's certainly not the only one you should be concerned with.
The people you spend time with and the places you visit over the holidays may also have a negative influence on you, making self-control difficult. Celebrating the holidays and the new year is often synonymous with alcohol consumption, and you may have friends and family members who aren't sensitive to your problem. Holiday gatherings can present a variety of other temptations that can either jeopardize your sobriety or exacerbate your addiction if you're still using.
You
At the end of the day, the time of year doesn't matter as much as getting the chance to focus and work on your own self-improvement. As anyone in treatment or recovery will tell you, getting clean and staying clean is a challenge, but it's one of the most personally rewarding things you can achieve.
In order for you to be there — both physically and emotionally — for your loved ones in the future, healthy sobriety and a commitment to your recovery has to come first.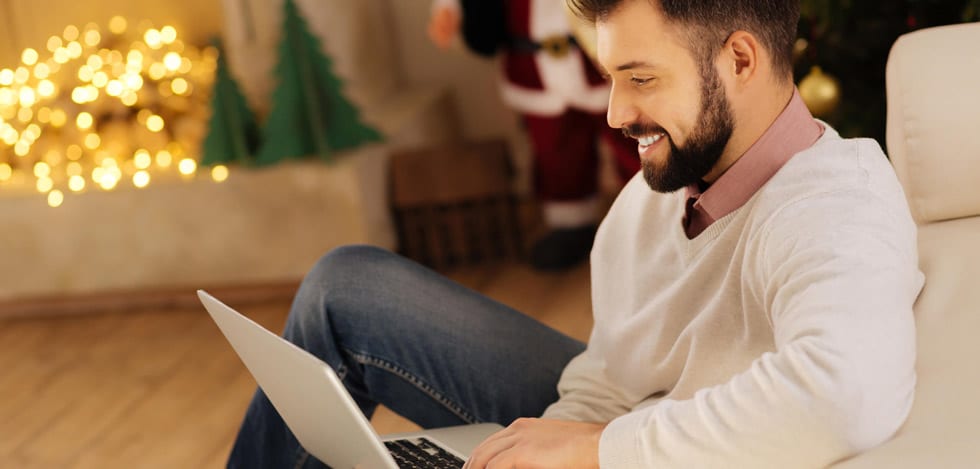 HOLIDAY SUPPORT: TELEHEALTH IOP
Since the onset of COVID-19, telehealth has expanded significantly due to its ability to provide people in need with access to some of the top specialists in the nation from the safety of their own homes.
At The River Source, our Telehealth Intensive Outpatient Program (IOP) is convenient, HIPAA-compliant, and developed to help you get support for your substance abuse or recovery at a pace that works for you. We've built a virtual system to provide the same outpatient treatment services that we offer to our clients in-person from the comfort of your home, allowing you to access private, one-on-one counseling and group therapy sessions, 12-Step fellowship meetings, and other activities that are critical to your safe, successful recovery.
A SPECIAL OFFER FOR INTHEROOMS MEMBERS:
During this difficult time, we want to remove anything standing between you and the convenient, high-quality care you deserve, so we're doing everything we can to make treatment more affordable:
ABOUT THE RIVER SOURCE
The River Source is a fully accredited, in-network drug and alcohol rehab center in Arizona that has been helping clients reach long-term recovery for over 20 years. Using a combination of evidence-based and holistic treatments in our individualized programs, we set up each client for success at every stage along our full continuum of care.
If you or a loved one needs help with substance abuse, click here to request a confidential phone consultation or reach out to us directly at 855-512-8263 to learn more about how we can support you this holiday season.