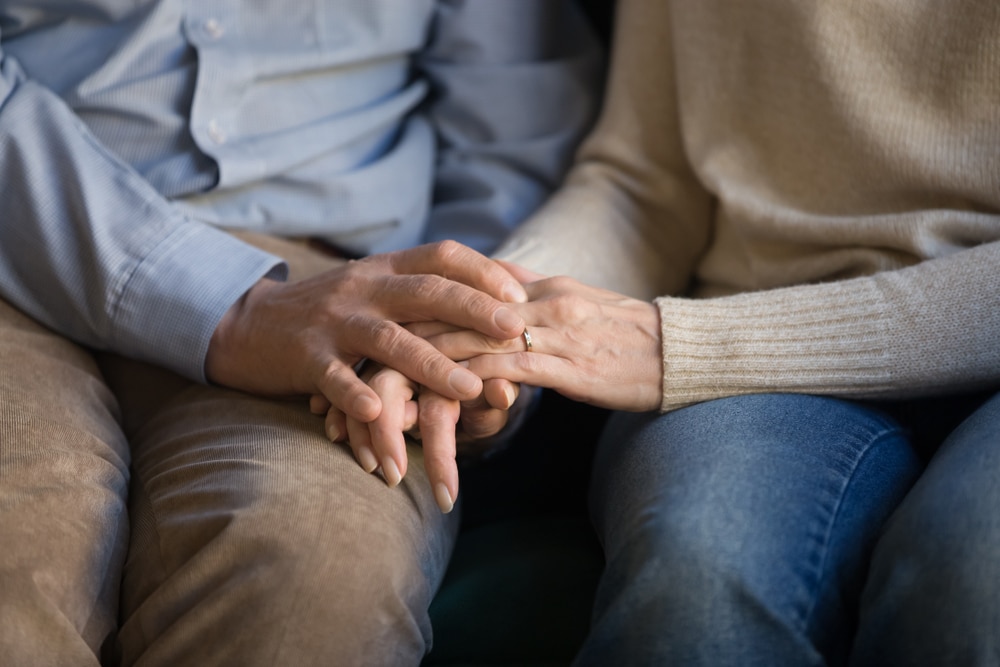 8 Signs Your Loved One May Have Relapsed
8 Warning Signs a Loved One Has Relapsed
Relapse risk is always present, and in the first year after treatment, relapse rates are among the highest they'll be – between 40 and 60 percent, similar to other chronic, relapsing diseases such as hypertension. Do you think that your loved one may have relapsed? The following warning signs a loved one has relapsed may help you to discover if they have relapsed.

1. Asking for loans, stealing money, and general financial problems may indicate that a person needs money to supply their substance abuse.
2. A change in thinking about sobriety. They may have been actively managing their sobriety and responding in a motivating way, but suddenly, their behavior and thinking changes to no longer support that sobriety drive.
3. Social isolation can be another sign that a person has started to abuse drugs and alcohol again, falling into old behavior patterns.
4. Hiding things, being overly defensive, and general denial when confronted with potential evidence and questions about behavior.
5. Sudden changes in personal hygiene, such as not showering or not sleeping properly.
6. Not actively managing their addiction, such as skipping support group meetings.
7. They start to show signs of withdrawal symptoms such as fatigue, anxiety, depression, and ache and pains.
8. Friends with people who abuse drugs and alcohol again can indicate a relapse.
Seeing these signs can indicate that substance abuse is occurring again. Preventing the situation from getting more out of control is very important, which can mean going back to rehab for treatment, seeking help through support groups, or just reaching out to loved ones for help.
For more information on how our addiction treatment programs can help heal drug or alcohol dependence, please give The River Source a call at 866-294-9331.
Why Do People Relapse?
Firstly, it's important to remember that substance use disorder (addiction) is a chronic, relapsing mental health disorder. When effective treatments and ways to actively manage an addiction stop, the symptoms of the mental health disorder return as they would with any chronic disease. Often, people think that they no longer need to actively work on their recovery and in doing so, open themselves up to drug or alcohol use relapse.
Significant changes in a person's life can also lead to relapse, such as losing a loved one, a job, or just letting emotions build up until it becomes a severe problem. Having an emotional outlet for these emotions is essential such as therapy, support groups, and support from friends and family.
Relapse occurs in stages, with physical relapse being the last stage. Relapse can happen when the early signs of relapse are ignored, such as romanticizing past substance abuse, visiting with drug-abusing friends, not effectively dealing with triggers, and letting emotions build up.
What to Do if a Relapse Occurs
Relapse doesn't mean treatment has failed but rather that adjustments must be made, possibly going back to rehab to help the person stop using drugs or alcohol. The most important thing to do after you physically relapse is to reach out to people around you or professional help and support groups. If your loved one has relapsed, it's important to remember that it is a mental health disorder you are dealing with and that the person needs the professional help they need to overcome their addiction.
The River Source's Lifetime Recovery Guarantee
At The River Source, we understand that the road to recovery can be long, but with our effective integrative treatments, you can achieve long-term sobriety. We stand by our evidence-based, holistic treatment model and have created a unique 120 days to Reclaim Your Life program.
Our Reclaim Your Life program allows you to come back for treatment for free in the event of a relapse if you complete the entire 120-day program, follow your relapse prevention advice, and actively manage your addiction through recovery support groups and our long-term recovery advice. Get in touch with The River Source at 866-294-9331 today to get the help needed for your loved one so they can achieve long-term recovery from drugs and alcohol addiction.