You're going to encounter drug and alcohol cravings as you enter substance abuse recovery — that's okay, and normal. But it's important to stay ahead of your cravings and find healthy ways to overcome them. At The River Source, we help our clients develop coping skills and other recovery tools during the rehab process that work best for them, which is why we wanted to share some of the most effective ways our alumni members are able to control their cravings and urges as they re-enter society with their sobriety intact.
Distract Yourself
While it may seem like a stopgap, distraction can help redirect your attention to healthier thoughts and actions. Try leaving the area, chatting with someone supportive, starting a favorite hobby, or keeping busy with chores. Even basic tasks can take up a lot of the mental energy that would go to craving!
Cravings don't last forever: if you're able to distract yourself for even 10 to 15 minutes, you'll often be through the worst of the cravings.
Exercise
While this could fit into distracting yourself, exercise is so effective and important that it gets its own section. In addition to being a health-improving activity, almost any form of exercise can help get you through your cravings by forcing both your mind and body to focus on something immediate.
Keep in mind that exercise doesn't need to be strenuous to help — simply going outside for a walk and enjoying the fresh air can do wonders for your mood and reduce cravings.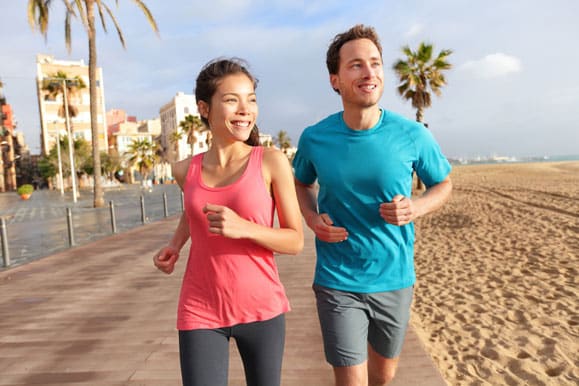 Accept the Craving (And Follow It to the End)
Craving a substance that you're addicted to, even while in recovery, is normal and inevitable: just having those thoughts doesn't mean you've failed. Accept that you're having a craving in recovery and "play the tape to the end": force yourself not only to think about using, but where that relapse will ultimately lead you.
Remember the consequences of alcohol and substance abuse from your past that brought you to this point. If your brain is going to romanticize drugs and alcohol, also make it be honest about the damage it causes. You've seen this movie before; make sure it doesn't end the same way.
Treat Yourself
Almost everyone talks about "self-care" these days, but it IS important. Taking a bubble bath, getting a massage, or meditation can help refresh and fulfill you in body, mind, and spirit.
It's important to note there's a difference between responsible habits, like bathing or eating regularly, and self-care. Self-care is allowing yourself to indulge in a healthy activity that makes you happy. Take time for it so you'll have the emotional strength to continue to overcome your cravings!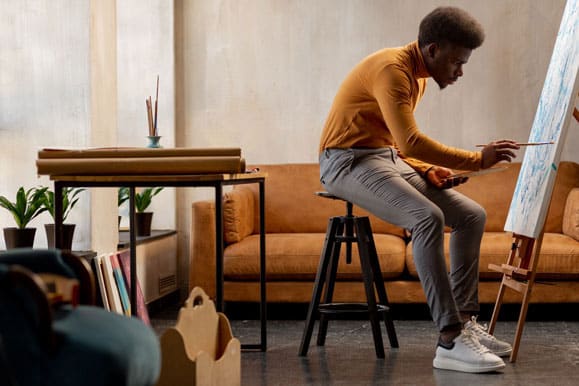 Find a Hobby
Seeking out a new hobby or restoring your interest in an old activity that you used to be passionate about can help you find purpose and a source of joy, not to mention avoid cravings. Though it may take some time to discover something you really love, a hobby can help occupy and fulfill the part of you that may crave drugs and alcohol.
Hobbies give you something to look forward to and offer an opportunity to bond with others who share in your interests. Go back to things you used to love — or try something new!
Be Aware of Your Triggers
One of the best ways to protect yourself against temptation is to learn how to avoid triggers. Certain people, places and activities will inevitably remind you of using drugs or alcohol: knowing what these triggers are, and how to manage or avoid them, can help curb cravings before they even start.
Some triggers are unavoidable, but limiting your exposure can help save your brain and body from stress, cravings, and the higher possibility of relapse that comes with them.
Get Active with Your Recovery Community
Support groups like Alcoholics Anonymous or other 12-step programs are a terrific resource while in recovery, but getting involved with them can help give your life new purpose and focus. Others in the group may not only appreciate your guidance and support, they may need it, and helping them can reinforce why recovery is important to you.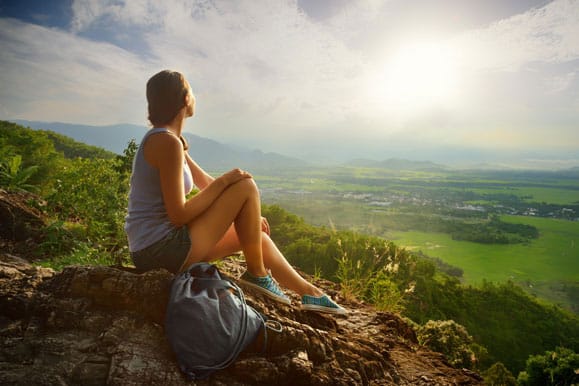 Need Help Maintaining Lifelong Recovery? The River Source and Our Alumni Program Is Here for Support
We've discussed suggestions to help with cravings, but they aren't a replacement for treatment. At The River Source, we can help you set a course for your recovery, and work with you to find coping mechanisms tailored to you — your specific cravings, your personality, and what techniques have the most impact on you.
Our holistic services and personalized attention can help heal you in mind, body, and spirit, while managing your cravings from every potential angle. Outside of treatment, The River Source's Alumni Program can help you form regular connections, as well as support for your cravings and a lifelong recovery. Let us show you: Contact us to see how The River Source can help you reclaim your life.