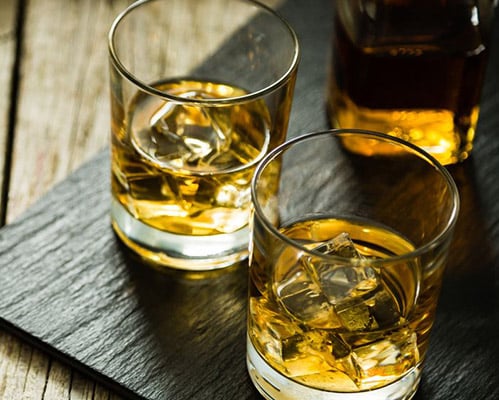 Addiction by the Numbers: Resources for Alcohol Addiction
In the United States today, there is an increasing number of adolescents and adults struggling with alcoholism and drug addiction.  In particular, addiction to alcohol has been steadily growing in recent years and can be a silent killer.  Someone who suffers from alcoholism is preoccupied with alcohol and exhibits uncontrollable drinking habits. This can interfere with normal daily activities, affect relationships, and put oneself and those around them in danger. The devastating effects of alcoholism can take a toll on your life or the life of a loved one.  That's why is it so important to remember that there are many resources available to help treat alcohol addiction.
The River Source is dedicated to helping you and your family stay informed and know your options when it comes to alcohol and drug addiction treatment.  Below, we explore the startling numbers behind alcoholism and your treatment options to start building your better future.

The National Survey on Drug Use and Health (NSDUH) in 2017 recorded data showing that 16.7 million Americans ages 12 years and older reported heavy alcohol use. Further data from the NSDUH within the past few years showed that over 15 million adults aged 18 years and older and over 600,000 adolescents suffer from alcoholism.
Throughout the years, these numbers have only increased as alcohol addiction takes hold on more and more people. Recent studies have shown that 1 in 10 deaths of individuals aged 20-64 years was related to excessive drinking, and 88,000 people die each year from alcohol-related causes.
While these numbers can be daunting, there is good news – treatment is available.  The River Source and other addiction treatment facilities can provide you the tools, medication, and support you need to take back your life and regain sobriety.
What are the treatment options for alcoholism or drug addiction?
There are many different treatment options for those suffering from alcohol and drug addiction including counseling, support groups, inpatient or outpatient rehabilitation, and other medical treatments.
Below you will get a better understanding of the different treatment options and how they combat addiction:
Counseling: This can occur one-on-one or in a group setting. These sessions are led by health professionals with the overall goal of altering addiction-related behaviors.
Support Groups: These include groups such as Alcoholics Anonymous (AA) and various other 12-step programs. They provide anonymous support from your peers to help you maintain your sobriety.
Inpatient Rehabilitation: Inpatient rehab involves staying overnight at an addiction treatment facility for a focused and intensive treatment program. Your addiction care is overseen by qualified medical personnel to ensure a safe and comfortable recovery process.
Outpatient Rehabilitation: Outpatient rehab is generally offered for those who have time restrictions and cannot commit to overnight inpatient rehab. It allows patients to carry on with everyday activities while receiving the necessary treatment to fight addiction.
Other Medical Treatments: Different medications can help with withdrawal symptoms and reduce the chance for relapse. These medications must be prescribed by your doctor, and when combined with counseling, they can provide a more comfortable recovery process.
The River Source offers effective addiction treatment programs to help you or your loved ones find freedom from alcohol and drug addiction. Our programs include inpatient, outpatient, detox, and holistic treatment options, all led by our compassionate team of medical professionals. Each program utilizes counseling, support groups, and exercise to help patients achieve total wellness by healing the mind, body, and spirit. We understand that addiction can be a difficult time in your life, but we are here for you every step of the way.
The River Source can help you find the peace you have always wanted to show you that alcohol and drug dependence does not have to be a part of your life.  For more information on The River Source and our programs, visit our website at www.theriversource.org.