Substance abuse and dependence can affect anyone. While there's a stigma that addiction only affects certain types of people in certain situations, some of the most influential and successful people in the world have battled addiction, and have gone on to achieve their greatest successes during recovery. Here, we'll explore some of the most famous rehabilitation success stories to illustrate how addiction doesn't discriminate — in fact, no one is immune to it, but that doesn't mean you have to let addiction dictate your life.
Oprah Winfrey Overcame A Cocaine Addiction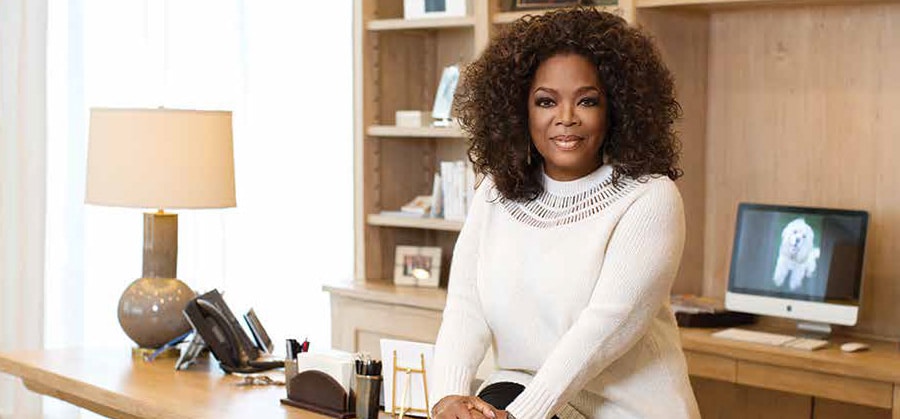 Oprah is a household name. The media executive, talk show host, producer, actress, and philanthropist hosted one of the most popular television shows and had a hand in a tremendous amount of media from the past few decades. She also had to overcome her own substance abuse to become the mogul she is today.
On a 1995 episode of The Oprah Winfrey Show, Oprah was so inspired by her guests, four mothers and a reporter speaking about their own substance abuse, that she admitted to using crack cocaine in her twenties [1]. While addiction is nothing to be ashamed of, Oprah felt guilt about it for many years; that day, however, she told the women on her show, "You having the courage to come out…has made me feel free enough to say it."
Before ending the segment, Oprah shared what her mentor, the famous poet, and author Maya Angelou, told her in response to hearing about her addiction: "You did then what you knew how to do, and when you knew better, you did better."
By reaching out to her mentor and sharing her experiences with other women who have also struggled with substance abuse, Oprah was able to overcome some of the lingering guilt and shame she had felt about her addiction, and make even greater progress on her recovery journey. She even played a role in the recovery of the people discussed below!
Robert Downey Jr. Struggled with Marijuana, Alcohol, Cocaine, Heroin, And More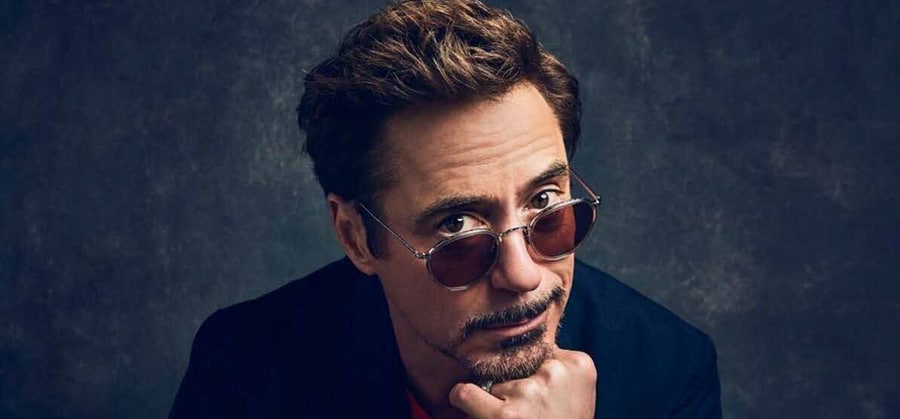 Robert Downey Jr. has been a prolific actor and singer since his childhood, first appearing on film at the age of 5 [2] — but drug abuse soon followed, with RDJ being exposed to marijuana at just 6 years old [3]. For the next three decades, he struggled with alcohol, marijuana, cocaine, heroin, and various pills, and had several stints in rehab and prison [4].
In 2001, though, RDJ began to take his rehabilitation and recovery more seriously. As he later told Oprah on her show in 2004 [5]: "[After my last arrest in April 2001,] I said, 'You know what? I don't think I can continue doing this.' And I reached out for help, and I ran with it. You can reach out for help in kind of a half-[hearted] way, and you'll get it, and you won't take advantage of it. It's not that difficult to overcome these seemingly ghastly problems … what's hard is to decide [to]."
His good friend Mel Gibson paid Downey Jr.'s insurance bond to act in his first post-rehab film, 2003's The Singing Detective [6]. In 2008, Downey Jr. was cast as Iron Man, a role that would launch him down an incredibly successful path to being one of the richest and most celebrated actors in Hollywood. He couldn't have done it without reaching out when he needed help, or without being allowed to move forward with a close friend's support and blessing.
Fergie Rose Above Her Dependence on Methamphetamine
Fergie, born Stacy Ann Ferguson, is a singer-songwriter who has earned acclaim both as part of the hip hop group The Black Eyed Peas and as a solo artist. But before her career really took off in the mid-2000s, Fergie had to overcome an addiction to crystal methamphetamine.
As Fergie explained to Oprah on her show in 2012 [7], she tried ecstasy and then crystal meth while in her less successful girl group, Wild Orchid. After a year of struggling with addiction, she began on her path to recovery. As she told Time magazine [8], "It's the drug that's addicting. But it's why you start doing it in the first interesting place."
In 2008, she elaborated to Inside Edition [9], "It wasn't a quick fix, it was years of work and it's continual. You don't go in and out of rehab and then you're done. I constantly work at things." She also cited hypnotherapy as a tool she has used to help her move forward. By staying diligent in her recovery, identifying the underlying causes of her addiction, and leaning into therapies that worked for her, Fergie was able to take control of her addiction and achieve the success she had always dreamed of.
The River Source and Our Alumni Network Are Here When You Need Us
Anyone can fall victim to addiction, no matter your background or situation — and anyone can move past their addiction to achieve their life goals. At The River Source, in addition to our holistic and naturopathic therapies, and our successful detox, inpatient, and outpatient programming, we offer an extensive alumni network and alumni resources to provide a lifetime of community support for your bright future.
[1] https://web.archive.org/web/20081208105953/ https://findarticles.com/p/articles/mi_m1355/is_n12_v87/ai_16404541
[2] https://www.imdb.com/title/tt0066234/
[3] https://www.cnn.com/CNN/Programs/people/shows/downey/profile.html
[4] https://content.time.com/time/nation/article/0,8599,98373,00.html
[5] https://www.youtube.com/watch?v=0_K_3h1KBS8
[6] https://web.archive.org/web/20080424041304/ https://www.foxnews.com/story/0,2933,99680,00.html
[7] https://www.oprah.com/own-oprahs-next-chapter/how-fergie-overcame-her-crystal-meth-addiction-video
[8] https://www.cbsnews.com/news/fergie-talks-about-kicking-meth/
[9] https://archive.is/20081011090900/ https://www.dotspotter.com/news/710810_Fergie_Uses_Hypnotherapy_to_Fight_Meth_Urge