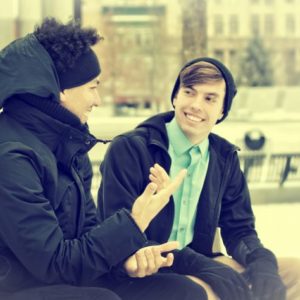 Who Should Be On Your Addiction Recovery Support Team?
If you are a recovering addict or alcoholic, you need your friends and family to get you through the hard times. Your loved ones will help keep your mind off drugs and alcohol, fill your time with constructive activities and assist with keeping you on track with your recovery goals. But friends and family aren't the only ones who support your recovery. There are many people you can surround yourself with that are positive influences.
Below are key individuals that should be added to your addiction recovery support team. Each person's support network will look slightly different, but this gives you a good place to start!
A Longer Term Recovering Addict
This support person can usually be found in a 12-step program. In fact, they may be your sponsor! It's important to have this frame of understanding from someone else, especially if you want to share your thoughts and feelings to a person who has been there.
A "Speed Dial" Friend
This type of person is someone you can count on 24/7 if you're tempted to drink or use drugs. This person may or may not be in recovery, but you're confident they can talk you through high-risk situations. Make sure you have a preferred way to get a hold of them, either through phone, text or chat.
An Honest Abe
When your brain was addicted, it lied to you. As a result, you lied to yourself and others. Now, it's hard to trust. You might find yourself questioning what's real and what's not. Include a truth teller on your support team who isn't afraid to tell you when you're veering off track or need professional help.
An Unconditional Love
In most cases, this is a parent, child or spouse. It can even be a pet. Unconditional love is important for those in recovery, as it means loving you no matter what. Sometimes you just need that reassurance.
A Health Advocate
As you physically recover from your addiction, you must start taking care of your body. Having a fitness partner keeps you accountable and makes working out or cooking more fun. Your health advocate may also join you on doctor's visits so that you can listen while he/she takes notes.
A Planner and Sitter
One thing to prevent in early recovery is boredom. Add a friend or family member to your support team that can help you organize a healthy schedule. They may even map out days for paying bills, running errands and attending support groups. Also, consider adding a sitter to your network. If you need a break from the kids or a pet, it's nice to know you have someone to call.
This is by no means a complete list of the people you should have in your support circle. However, you can get a better idea for the types of people that should be included and the impact they can have on your recovery.