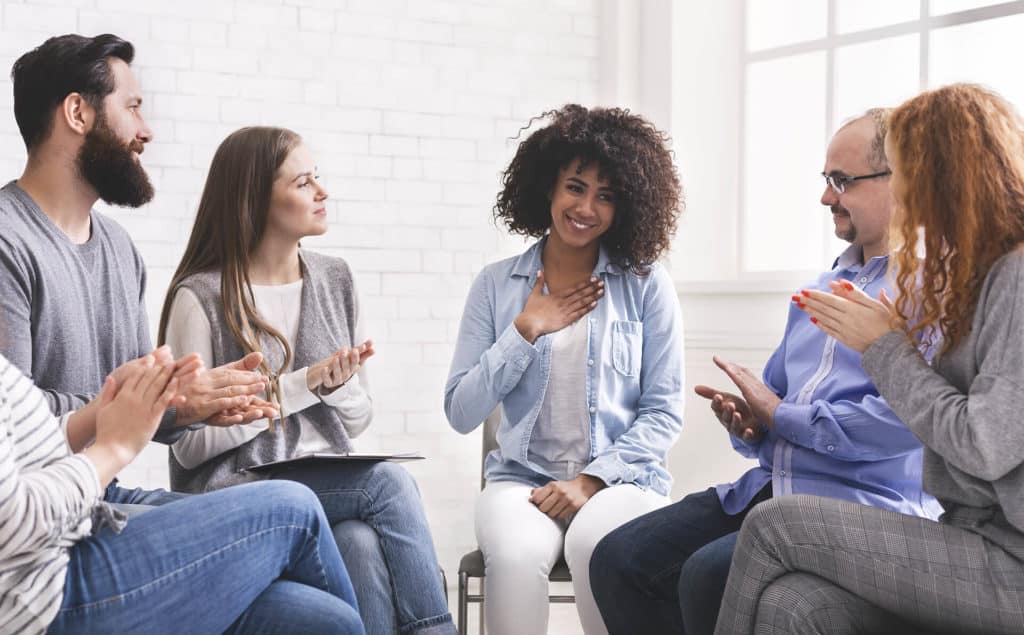 Addressing the Stigma Around Addiction
The stigma around addiction is a complicated subject with no easy fix. All the same, our team at The River Source has found that discussion and education are a necessary part of overcoming the obstacles created by addiction. We encourage you to read on, familiarize yourself with this stigma, and find out how we can work to combat it together.
What Do We Mean By "Stigma"?
Merriam-Webster defines stigma as "a mark of shame or discredit," and lists "stain" as a synonym. Unfortunately, that's exactly what we're working with when we talk about the stigma around addiction: a preconception that someone is weak and must be choosing to stay addicted; that they're somehow sullied or lesser for having an addiction; and that they'll do anything for their substance of choice.
The Stigma Around Addiction
Isn't Fair — Or Accurate
Of course, there are a few simple truths about addiction:
Addiction isn't a choice
Anyone can develop a substance use disorder
Anyone can enter recovery, get clean, and stay sober
Substance abuse can drive people to make irresponsible, harmful choices, which is where much of this stigma comes from. However, this stigma is also applied to those who have entered recovery and completed rehab — people who have proven they can work on themselves and stay on top of their addiction.
If we believe that someone who had a heart attack can truly get better from physical rehab, we should also believe that an addicted person can get to a healthy, stable place from addiction rehab. And anyone with an addiction can recover with the proper help. Unfortunately, many people won't afford an addicted person the trust or opportunities that could help them move forward with their lives.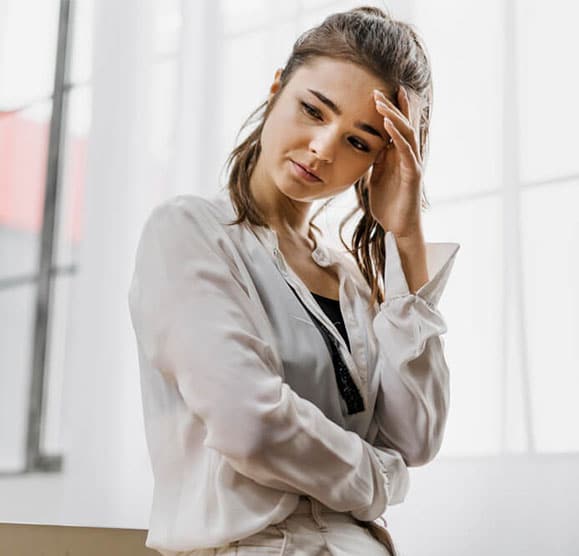 Why Does This Stigma Matter?
Addiction is an ongoing battle; you never "cure" it. Millions of people live successful, clean, and happy lives in recovery, but the fact that cravings never completely go away can make some people internalize the negative stigma, believing that they're just being "weak," and that failure is inevitable. This leads to self-doubt, self-hate, and other feelings that actively undermine and disrupt recovery.
Stigma doesn't just make it harder for people with substance use disorders to get the help and support they deserve; it can sap their drive and morale and make it harder to fight for themselves.
Stigma Comes in Many Forms
Another complicating aspect of this stigma is that it can come in subtle, insidious forms. Sometimes, it's obvious prejudice, like businesses not wanting to hire people in recovery. But other times, a healthcare provider's preconceptions about a patient's addiction as "their fault" may lead them to provide substandard medicine, the wrong kind of care, or no treatment at all.
Socially, people can be judgmental about addiction, or want to distance themselves from the addicted person. This can make it hard to form new connections, or even maintain longtime relationships. It's important to analyze why we're treating an addicted person a certain way — and if there's a better way.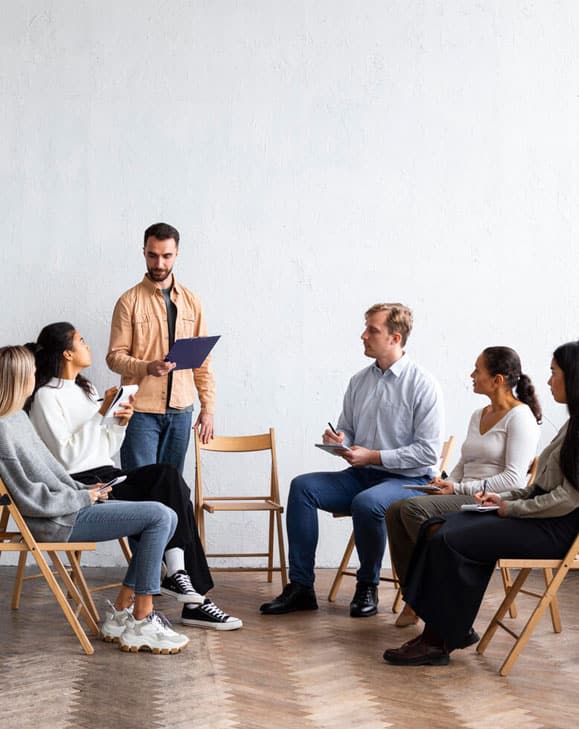 What Can We Do About
the Stigma Around Addiction?
The stigma around addiction isn't something that can be fixed overnight, or that has one solution. One of the most important things we can all work on together is education:
Healthcare providers should be trained not only how to treat different addictions, but also how to understand and show compassion for the addicted person, as we train our own staff.
When the loved ones of our clients better understand the addiction, they're able to support their loved one, seek the support they themselves need, and educate others about addiction.
Our clients have their own negative and flawed idea of their addiction. We help them explore the underlying causes of their addiction, and how to love themselves while taking responsibility.
When all of us — clients, loved ones, and treatment staff — are all on the same page about addiction, we can spread correct information and promote hope and support for those with addictions, whether they're doing great in sobriety or are just about to start the recovery journey.
Learn more of the truth about addiction, and rehab: contact The River Source today.