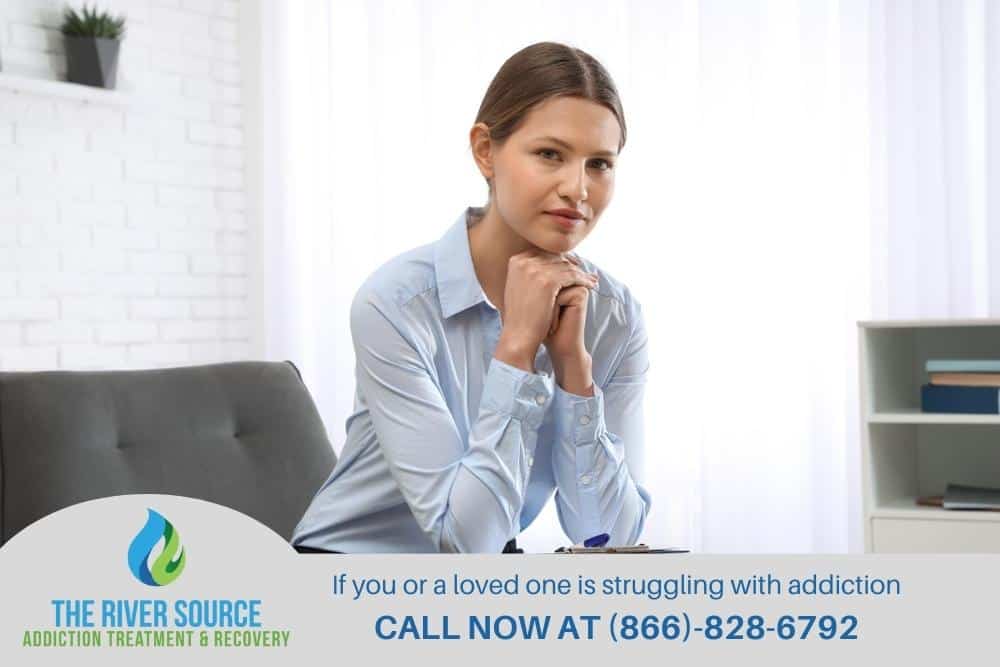 Alcohol Rehab Gilbert AZ
What Is Alcohol Addiction?
Alcohol addiction affects the brain and behavior of individuals who consume excessive amounts of alcohol. Alcoholism is characterized by a strong urge to drink, even when it causes negative consequences in a person's life. Long-term alcohol abuse can lead to various physical and psychological health problems, including liver disease, pancreatitis, depression, and anxiety.
For more information on how our addiction treatment programs can help heal drug or alcohol dependence, please give The River Source a call at 866-828-6792.
Signs of Alcohol Addiction
Alcohol addiction isn't always easy to identify, especially when first getting the signs that you're dependent on the substance. If you're experiencing any of the signs below, it's time to get help:
Drinking alone or in secret
Drinking to cope with stress or emotions
Losing interest in once enjoyable activities
Continued drinking despite negative consequences, such as relationship problems or job loss
Developing a high tolerance to alcohol, requiring more to achieve the same effects
Why Choose The River Source for Alcohol Rehab in Gilbert, AZ?
The River Source is a leading alcohol rehab center in Gilbert, AZ that provides comprehensive treatment for alcohol addiction in Gilbert, AZ. We offer a range of treatments that are designed to address the physical, emotional, and spiritual aspects of addiction; our goal is to help you achieve lasting recovery by addressing the underlying issues that led to your addiction.
Here are some reasons why The River Source is your best bet for alcohol rehab in Gilbert, AZ:
Holistic Approach: We believe that addiction is a disease that affects the whole person, not just the physical body.
Customized Treatment Plans: We understand that every person's journey to recovery is different. That's why we create customized treatment plans that are tailored to your unique needs and goals.
Experienced Staff: Our staff is composed of experienced professionals who are dedicated to helping you achieve lasting recovery. They have the expertise and compassion needed to guide you through every step of the recovery process.

What to Expect During Alcohol Rehab at The River Source
If you choose The River Source for alcohol rehab in Gilbert, AZ, here is what you can expect:
Assessment and Evaluation: Our team will conduct a comprehensive assessment and evaluation to determine the extent of your addiction and develop a personalized treatment plan.
Medical Detox: Alcohol withdrawal can be dangerous and uncomfortable. Our medical alcohol detox program will help you safely and comfortably detox from alcohol under the supervision of medical professionals.
Individual Therapy: This therapy is just for you and your therapist to develop a personalized plan to work on your mental health.
Group Therapy: You will participate in group therapy sessions with others who are also recovering from addiction. This will give you the opportunity to share your experiences and learn from others.
Alternative Therapies: This refers to being able to participate in a range of alternative therapies such as acupuncture, yoga, and meditation that can help you reduce stress, manage cravings, and improve overall well-being.
Aftercare Planning: Recovery is a lifelong journey, and we will work with you to develop a comprehensive aftercare plan to support your ongoing recovery.
Family Therapy: With addiction, it doesn't just affect the person it also affects people who support this person. That's why we offer family therapy to help repair relationships and improve communication.
Support Groups: We offer support groups such as Alcoholics Anonymous (AA) and Narcotics Anonymous (NA) to help you connect with others who are also in recovery and provide ongoing support.
The River Source Offers Top Alcohol Rehab in Gilbert, AZ
If you or a loved one is struggling with alcohol addiction in Gilbert, AZ, The River Source can provide the support and resources needed to achieve lasting recovery. Our holistic approach to treatment, customized treatment plans, evidence-based therapies, alternative therapies, experienced staff, family therapy, and support groups make us the best choice for alcohol rehab in Gilbert, AZ. Don't wait any longer to seek help. Contact us today at 866-828-6792 to learn more about our programs and how we can help you or your loved one overcome addiction and reclaim your life.