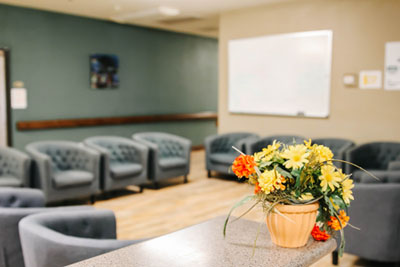 You may think that luxury treatment centers are reserved for the rich and famous, but you don't have to be a household name to seek treatment at these rehab centers. Depending on the type of insurance you have and what the treatment center accepts, the cost of seeking luxury treatment may not cost much more than another center. If you or a loved one is in need of treatment, should you consider luxury centers with posh settings? Is the treatment better?
Luxury: Is it a Ticket to Better Treatment?
No two treatment centers are the same. Different recovery programs offer different choices and there is nothing better about being a high-end treatment facility. The only difference is that it provides a higher-end look and feel so that clients who are used to living this lifestyle will feel most comfortable. Not everyone is okay with sharing a room or residing in a facility for one or more months without fine dining and other amenities. Yet as far as the care goes, there is nothing better about the treatment delivered at a high-end facility.
It's important to recognize this because you don't want to choose a treatment center for its highlights and features, thinking you will get better treatment. Instead, you should select a program that addresses your or your loved one's needs and preferences. Feeling comfortable in the setting is what is most important, as you need your energy to focus on your recovery.
Extravagant treatment centers are not for everyone. In fact, some luxury centers can be distracting. The goal of any recovery program is to stop the abuse and learn new skills, and this can only be done when you are prepared to give 100 percent to your recovery. If you feel that exorbitant settings and a range of amenities will interfere with your focus, then a luxury rehab center may not be your best option. Recovery is about working on your addiction, not getting away for a month-long vacation.
Features of a High-End Treatment Center
Aside from a sophisticated setting, here are some of the other things that set luxury rehab facilities apart from others.
Geographical Location: Upscale centers are more likely to be situated in remote, secluded areas such as country settings, mountainous regions or exotic beach locations.
Amenities: High-end treatment centers are never short on amenities. They may offer things like private rooms, fine dining and workspaces; things commonly found in upscale hotels.
Activities: Activities are also abundant such as swimming, horseback riding and spa treatments.
Finding Treatment that Works for YOU
There is nothing wrong with choosing an affluent treatment center providing that the care they deliver will address your addiction and its underlying causes. However, you do not need to choose luxury to get superior treatment. Positive rehab environments exist in many treatment programs through detoxification services, certified clinical and medical staff, multiple therapy options and an introduction to the 12-step methodology.
The River Source is recognized as a holistic treatment center that is committed to delivering the best care possible by healing the mind, body and spirit of each client who walks through our door. We have two locations in Arizona that provide a sense of peace and tranquility. Our setting may not be as luxurious as some rehab centers, but we assure you that it is comfortable, warm and welcoming, complete with all the necessities and an exceptional team of counselors and naturopathic doctors.
We have numerous treatment options including:
Naturopathic detox
IV therapy
Infrared sauna
Meditation
Yoga
Massage therapy
Neurofeedback
Hypnosis
Life coaching
Individual, group and family counseling
Nutrition and exercise
To learn more about The River Source and whether we are the right fit for you or your loved one, please call us at 1-866-770-1236. We have real treatment and real results.