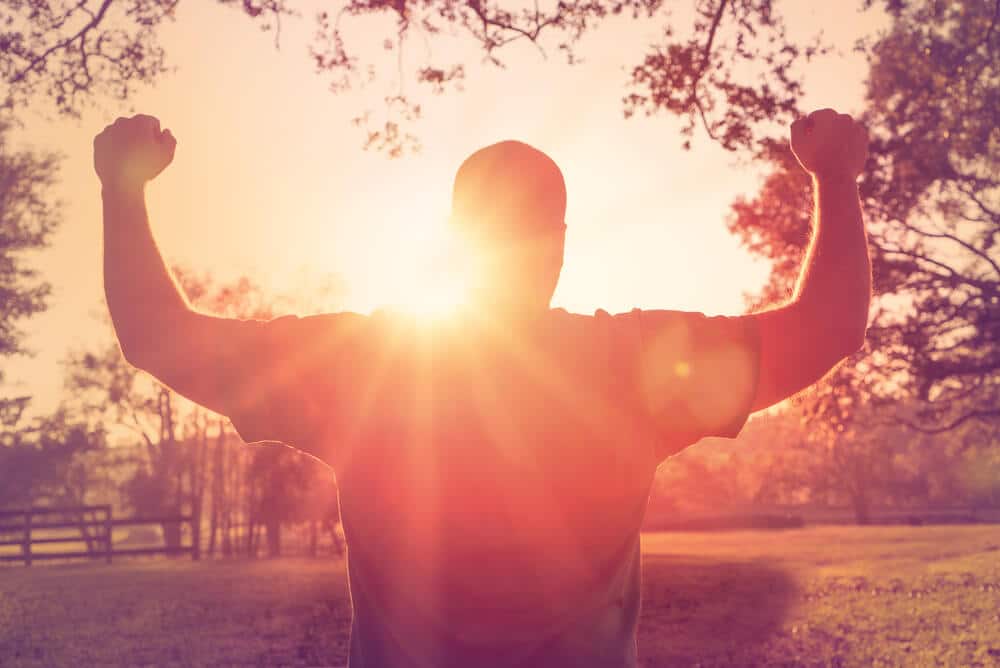 Best Drug Rehab in Phoenix
Finding the Best Drug Rehab in Phoenix
If you or a loved one is struggling with drug or alcohol abuse, it's time to get help from the best drug rehab in Phoenix, AZ. You need a treatment center that doesn't just treat the addiction but helps you get well in your mind, body, and soul. Recovery doesn't have to mean a loss of dignity, and you deserve a life that you can enjoy.
The River Source is a fully accredited drug rehab with 20 years of experience helping people with drug and alcohol problems get clean and sober. We're in-network with most commercial insurance plans; treatment plans are evidence-based and cost-effective. Our facilities provide the full continuum of care from detox all the way through to aftercare and alumni programs. In addition to conventional therapy and counseling, we feature naturopathic remedies to treat you from a holistic perspective.
At The River Source, we focus on long-term treatment because the data shows that the longer someone is in treatment, the better their chance of long-term recovery from substance use disorders. We also offer a 120-day guarantee; if you follow all our recommendations and do the work but still relapse within a year of treatment, you'll be readmitted for free.
For more information on how our addiction treatment programs can help heal drug or alcohol dependence, please give The River Source a call at 866-294-9331.
Treatment Options a Drug Rehab Should Offer
The drug and alcohol rehab you choose needs to treat the whole person and not just consider you a number or a "case." The staff should be experienced in treating co-occurring disorders since many alcoholics and addicts have a dual diagnosis. In addition to conventional topics such as cognitive behavior therapy, dialectical behavior therapy, and life skills, you might want to include naturopathic treatments, yoga, meditation, and the like.
For best results, all levels of care need to be available. That way, when you come in for an assessment, you're covered no matter which level you're currently at, and the treatment center can meet you where you are. The full continuum of care at the best drug rehab in Phoenix includes the following:
Medically-assisted detox
You may need 24/7 care to gradually wean yourself off drugs and alcohol to ensure you're as comfortable as possible.
In-patient treatment
Residential facilities provide a structured environment without the triggers you might face in the outside world so that you can focus on getting well and putting a firm foundation for long-term sobriety in place. You'll have something to occupy each hour of the day, so you won't get bored or lonely.
A day in inpatient care usually starts at 7 or 8 in the morning, and you have breakfast with the rest of the residents. Mornings are dedicated to therapy, both group and individual, and then there's normally a communal lunch. Before dinner, the afternoon has more therapy and counseling. After dinner, you have time for other activities and hobbies before lights out.
Outpatient care
Depending on how much counseling you need, there are several levels of outpatient treatment.
Partial hospitalization is the most intensive of the three levels. Generally, you spend most of the day in counseling and therapy. This is also very structured, and there's a focus on family and relapse prevention.
Intensive outpatient programs (IOP) can be held on or off-site, and fewer hours are involved than partial hospitalization. Family is still involved, and you'll start planning more for aftercare.
General outpatient treatment is the bridge to your life outside treatment, focusing on individual therapy and long-term sobriety planning.
Alumni/aftercare
This level helps you stay in contact with your sobriety team and is critical in relapse prevention.
Deciding Which Treatment Option Is Best for You
At the best drug rehab in Phoenix, the staff will assess your current state, how long and how heavily you've had a substance use disorder, and your medical needs to determine which level of care is best for you. In general, the longer you've been using and the more heavily you've been using, the more intensive you need the treatment to be.
If you have a co-occurring disorder, you may also need more care than someone who doesn't. Even if you haven't been diagnosed with one, that doesn't mean you don't have one. Many are only discovered in treatment.
Normally the staff will want you to detox from your drug of choice first and get started on the path to substance recovery before they'll begin treating your dual diagnosis. If you cannot get clean, the medications and therapy you may need for the co-occurring disorder won't help you because the drugs and alcohol interfere with them.
Longer treatments are associated with better sobriety outcomes, so if you do need to start with residential care and/or detox, you'll be getting a strong start on your path to recovery. If your life has been unstructured for a while because you've been concentrating only on getting and taking the drug, being in an environment that's orderly and free of triggers will help you resume a better life. The longer you stay and work on the problems that led to the substance use disorder, the more likely you will succeed in recovery.
On the other hand, if your drinking and drugging are relatively recent and you're trying to stop before things get too dire, you might be able to start an outpatient program. This is also a potential starting point for someone who does not have a co-occurring disorder. You may be able to start at the IOP or general outpatient level, but some people need the structure of partial hospitalization to have their best chance at staying clean and sober.

Should You Start in Drug Detox?
Those who have been drinking or using heavily or for a long time typically need a medically-assisted detox to withdraw safely and comfortably. Many drugs require a taper to avoid serious side effects of withdrawal. Depending on your situation, they can range from shakes, nausea, and vomiting to hallucinations, psychosis, and delirium tremens (DTs), which can be fatal.
Symptoms can become severe in the first few hours to days after you take your last drink or drug and may last for a week but become milder as time goes on. Medical detox can help prevent or minimize these effects so that you're not tempted to go back to drugs and alcohol just to manage the pain of withdrawals.
There's no reason to try to white-knuckle it when a medical detox is available and waiting for you. You've already punished yourself enough with the drugs and alcohol, so make sure you detox safely and relatively comfortably with staff nearby in case your withdrawal symptoms turn severe.
Start Your Recovery Journey Today
Your choice of a treatment center is up to you, and the best drug rehab in Phoenix is available to help you kick the habit for good. No matter what level of care you need to get clean and sober, you can find a treatment facility to help you start your journey to sobriety.
It's not just the person with the substance use who's affected by the drinks and drugs. Their loved ones also suffer mentally and sometimes physically and financially. When you get help, you actually help a lot of people in addition to yourself.
But in recovery, you'll learn to always put your own sobriety first. Getting help is the first step in your journey to the life that you deserve. Treatment will help you discover other ways to have fun and enjoy your life without a drink or a drug. Contact us at 866-294-9331 immediately, and we'll help you get started.