As you begin your recovery, you'll see that you were living an unhealthy life while addicted to drugs or alcohol. You probably did not eat nutritious meals, get regular sleep or incorporate exercise into your daily routine. As you begin a new chapter in your life, you now realize the importance of treating your body right. This includes eating clean and exercising every day.
You may be a bit worried about starting a new routine, especially if you are out of shape and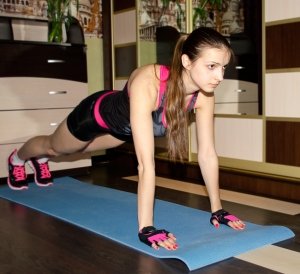 haven't exercised in a long time. You may not know where to begin, or you may be embarrassed by what you'll look like. Don't worry – it gets easier! The best approach is to start simple and enjoy the rewards of physical activity. To learn about the benefits of exercise, check out our earlier blog post. Otherwise, let's move on to simple exercises for recovering addicts.
What Does a Beginner Routine Look Like?
Before starting any type of workout routine, be sure to consult with a doctor or health professional. Each person is different, and there may be an underlying health condition to be aware of. Once cleared, you can begin with a well-rounded fitness program that includes cardio, weight training, and flexibility. As a beginner, you should start slowly with a basic cardio program and resistance training routine. Do cardio 3 days a week for 20-30 minutes and resistance training 2 days a week. Give yourself 2 recovery days to give your body a rest. This allows the muscles to recover from the new routine. Spread your recovery days out – if you take two days in a row off from exercise, it will be harder to return!
Cardiovascular Exercise
Cardiovascular exercise involves movement that gets your heart rate up to improve the oxygen in the body. Over time, the heart becomes more efficient at pumping blood and oxygen, and the body uses that oxygen more efficiently. The nice thing about cardio is that you can select an activity that appeals to you and go at your own pace. The more you practice, the easier it will be to move faster and longer.
We find that recovering addicts enjoy the following types of cardiovascular fitness:
Swimming
Outdoor cycling
Jogging
Walking/hiking
Jumping rope
Climbing stairs
Stationary bike
Treadmill
Elliptical
Sports like tennis or basketball
Dancing
Kettlebell exercises
When starting a new routine, pick things that sound fun to you. With such an extensive selection, there's no reason to push yourself to do something you don't want to. If you enjoy exercising in the privacy of your home, consider purchasing a used piece of exercise equipment. Or, opt for walking that only requires a good pair of walking shoes.
If you look forward to getting out of the house, consider dance or aerobic classes, or check into your local area for programs designed specifically for recovering addicts. Members in your 12-step group may be able to point you in the right direction.
One more tip: Build a music playlist that will get you pumped up and help the time move along faster. There are plenty of good workout playlists online. Or, listen to a motivational speaker or download one of your favorite books on audio.
Resistance Training
On days when you're not doing cardio exercise, resistance training will keep you busy. Resistance training causes the muscles to contract against some type of external resistance, which increases muscle strength, tone, mass, and endurance. Resistance tools can be resistance bands, dumbbells, bottles of water, or your own body weight. Like cardio, you can do resistance training on a small budget.
Below are examples of resistance training exercises that can be done at home. When starting out, aim for 1 set of 12 reps for each exercise. Click here to view step-by-step information on how to safely do each exercise.
Push-ups
Floor squats
Assisted lunges
Lateral raises
Hammer curls
Seated rotation for abs
Lunges
Sidestep squats
Ball crunch
Deadlifts
With resistance training, there are many exercises to try, and the fact that you're constantly changing up the routine makes it more fun. Just about all exercises can be done at home with simple equipment, or you can incorporate resistance exercises into your routine by using the machines at the local gym. As you become more comfortable with these exercises, you'll be able to turn on upbeat music and get pumping!
Since we know how hard it can be to transition into a fitness routine, The River Source encourages fitness at our rehabilitation center. Clients can use the swimming pool, jacuzzi, sauna, and various pieces of exercise equipment at our fitness center. We also encourage exercise through yoga, nature hikes, cardio, and strength training. By participating in this, recovering addicts are able to get a fresh start in an environment they are comfortable in.
Photo Credit: Tallia22