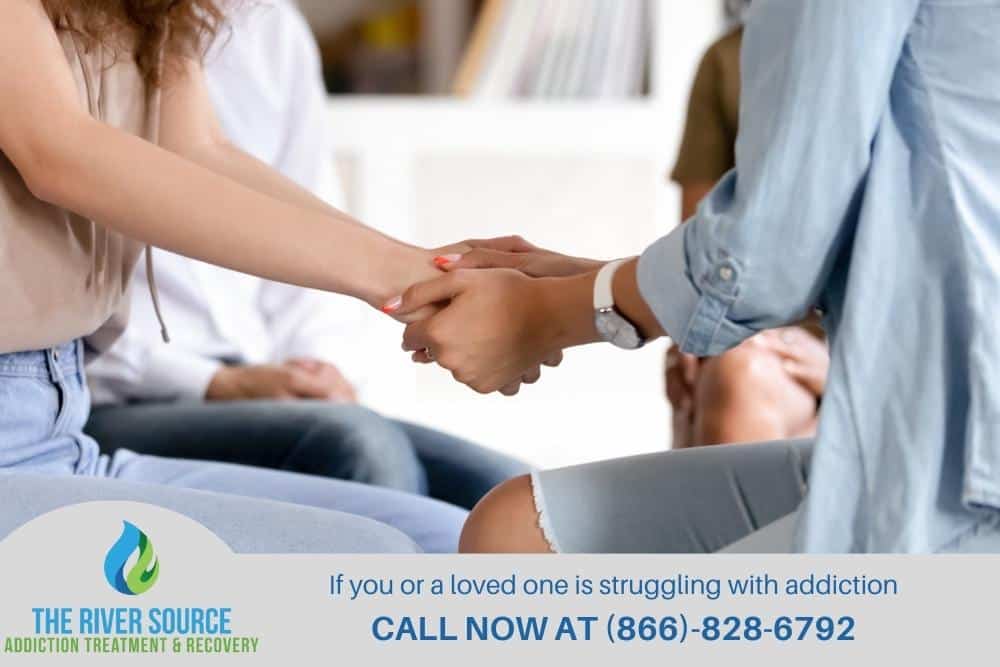 Chemical Dependency Rehab Queen Creek AZ
Holistic Addiction Treatment Is Available in Arizona
Holistic addiction treatment is the name for a wide variety of treatments that can be added into a person's treatment program that treats the "whole person," including the spiritual, physical, emotional, and social aspects of health that can sometimes be overlooked during medical care. When it comes to chemical dependency rehab Queen Creek AZ treatment centers often provide a combination of evidence-based therapies and medical care, along with holistic non-medical options as a complementary option. These types of treatment are designed to align the mind, body, and spirit while providing coping strategies that can be used for the rest of your life.
For more information on how our addiction treatment programs can help heal drug or alcohol dependence, please give The River Source a call at 866-828-6792.
15 Warning Signs That It's Time for Chemical Dependency Rehab
At first, it may not be easy to notice a chemical dependency. Queen Creek AZ residents who suspect that they may have developed a substance use disorder can ask themselves the following questions:
Have you developed a tolerance to the substance? (Do you need to take more of it to achieve the same effect?)
Do you experience withdrawal signs or feel off if you don't use the substance regularly?
Do you use the substance first thing in the morning or to "get through" work or normal life activities?
Do you continue to use the substance even though it is causing problems in your life?
Has your substance use caused issues at work or school? For example, have you missed class or called in sick to work because of a hangover or because you were using a substance?
Have important relationships in your life become damaged due to substance abuse?
Do you use the substance when it is unsafe to do so, like while driving or at work?
Do you feel anxious when your supply of the substance runs low?
Do you find yourself using the substance more than you intended to?
Do you feel unable to stop, even if you were to really try hard?
Are most of your time spent trying to locate, use, or recover from the substance?
Have you noticed that you are no longer interested in your old hobbies and activities?
Are you isolating yourself from your own support system like close friends and family members?
Do you feel strong cravings to use substances that are difficult to ignore?
Do you find yourself thinking about the substance often?
If you have answered yes to one or more of these questions, it may be time to consider contacting a rehab center near Queen Creek, AZ.
The Benefits of Inpatient Substance Abuse Rehab
When staying inside an inpatient chemical dependency rehab in Queen Creek AZ, residents will see benefits to their overall well-being, including 24-hour oversight and care, with medical practitioners there at a moment's notice if any ill effects of withdrawal or any other issues crop up, even during the night. Staying inside a residential rehab center ensures your safety while providing a secure place to live in a welcoming environment with healthy food and comfortable beds.
The days are structured, reinforcing good habits and a healthy lifestyle, with hours of therapy per day completely focused on recovery, healing, and wellness. Inpatient rehab programs allow you to step outside your everyday life and get a new perspective. You will be away from the daily stresses and the people and places that could trigger a relapse, improving your chances at long-term sobriety and allowing you to focus all your attention on your recovery.
Examples of Naturopathic Treatments in Chemical Dependency Rehab
Some examples of naturopathic and holistic care you may find in an addiction treatment detox center include:
Yoga and stretching
Tai Chi
Guided meditation
Mindfulness
Acupuncture
Massage therapy
Vitamin supplements
Breathing exercises (breathwork)
Spirituality-based programs
Art therapy
Music therapy
Animal-assisted therapy
Does Insurance Cover Holistic Treatment for Chemical Dependency?
Yes, because behavioral health treatments and substance use disorder programs are considered a part of essential health services, some or all of your addiction treatment could be covered by insurance, but the level of coverage is determined by your individual insurance plan. The best way to determine if your health insurance will cover holistic rehab treatments is to speak to them directly by calling your provider. You can also contact us at The River Source by phone or on our website to verify insurance coverage if you are uncertain about how your insurance works. We can offer guidance, and if your plan does not cover your program, we have options including payment plans that could work for you.

Chemical Dependency Rehab Queen Creek AZ: The River Source is Proud to Offer Treatment
At The River Source, we provide an integrated program that is customized to each of our patients, utilizing both evidence-based treatments and naturopathic care in a whole-patient approach to addiction treatment. Your plan will be designed by professional, accredited, licensed psychiatrists, naturopathic doctors, nurse practitioners, and other support staff, helping you detoxify the body and rehabilitate safely as you gain recovery tools and relapse prevention skills you can use for the rest of your life.
Our naturopathic therapy options include the following:
Nutritional treatments help rebalance your body's chemistry and rebuild your strength. Nutritional deficits are addressed, restoring a healthy balance in your body with vitamin and mineral supplements like IV therapy, B12 injections, and oral supplements. Amino acid therapy can increase neurotransmitters like serotonin and dopamine, so you feel happier with less anxiety and fatigue.
Massage therapy, including deep tissue massage, decreases stress hormones like cortisol, improves sleep, and naturally releases serotonin and dopamine. Massage can also alleviate aches and pains and helps you relax, easing tension in the body.
Yoga and meditative therapy enhance your inner peace, stimulate brain cells, relieve stress, and improve your overall flexibility and strength. Meditative therapies can also help reduce the power that stresses and cravings hold over you and improve your ability to focus.
Dry infrared sauna therapy can help the body flush the toxins from your system naturally, stimulating sweating while improving cardiovascular function and providing feelings of calm, warm wellness.
We provide the whole continuum of care at The River Source, starting with a 1-10 day detox program, followed by 30 to 90 days in inpatient rehab, with patients living in the treatment center full time. After inpatient care comes one month in a partial hospitalization program (PHP), Monday to Friday, for full days of care, and then two months in an intensive outpatient program (IOP), Monday, Wednesday, and Thursday, in the mornings or afternoons.
After you have completed these, we offer six months of general outpatient treatment, which is a customized plan that can be molded to suit your unique needs as you return to living your life as normally as possible, going to work or school, and taking charge of your everyday responsibilities once more. This is followed by enrolment into our alumni program, with access to fun sober events, our private Facebook page, and other sober support.
With our combination of evidence-based treatments and naturopathic therapy, The River Source is more than your average chemical dependency rehab. Queen Creek AZ residents can call us now at 866-828-6792 to learn more about starting their own individualized recovery journey. We offer all levels of care and will help you heal the body, mind, and spirit together as you overcome addiction long-term.