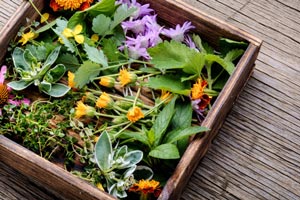 Detoxification
Understanding Detoxification: Why Gradual, Naturopathic Detoxification is Best
Detoxification, or detox, is the process of removing drugs and alcohol from the body while effectively managing withdrawal symptoms. Detoxification is always performed in a medical setting such as a hospital or treatment center where the patient can be monitored and treated for their symptoms. Detoxification is the first step of any treatment program, as the patient must be fully detoxed before they can continue on with treatment. Although this is a routine part of therapy, it is perhaps the most difficult part.
Type of Detoxification
The type of detoxification administered is based on which drug is being used, how much of the drug is used and when the last does was taken. The three types of detoxification include :
Cessation (Cold Turkey) – This type of detox is best for those who do not face life-threatening side effects from stopping the drug. The withdrawal effects may be severe, but the effects on the body are not fatal. The most common drugs that can be stopped cold turkey include alcohol, opiates and amphetamines. However, the cold turkey process has been called into question for its potentially dangerous withdrawal effects on the body.
Gradual – Gradual detoxification is the most well documented detox process and involves the slow but gradual process of stopping the drug. This type of detox is ideal for patients who will experience such extreme withdrawal effects that they could be fatal. The addict will either decrease their drug use over the course of several days or they will be given medications that have similar side effects to taper the body off and reduce withdrawal symptoms. This is common treatment for the addiction to barbiturates, anti-depressants, opiates and painkillers.
Rapid – Rapid detox is in its infancy, and it hasn't been well-received by the medical community just yet. Although there are many documented cases of success, there is still a lack of studies to back up the safety and efficacy of the procedure. With rapid detox, an addict receives medication that blocks receptors and a second medication that blocks opioids. The process can be completed in 48 hours, and the patient is then given a final medication to block the opioid receptors for one year.
Which type of detoxification is best?

At The River Source, we have a unique detoxification program that implements naturopathic medicine. As an addictions treatment center that is always on the cutting-edge of drug and alcohol treatments that maximize long-term recovery, we have shaped our natural detox program to be comfortable and supportive yet effective.
Our programs are 3 to 10 days, depending on the severity of the drug addiction. We do believe that for most patients, gradual detoxification is best. This type of detox minimizes the risk of severe withdrawal symptoms and keeps our patients most comfortable. Studies have also called into question the safety of quitting cold turkey, as this may be too abrupt and cause severe, life-threatening withdrawal symptoms such as seizures and gastrointestinal bleeding. Some people may also experience intense shaking, blood pressure spikes, rapid breathing or an irregular heartbeat.
As we work with our patients to reduce the level of drugs or alcohol in their bodies, we also integrate homeopathic remedies in the form of Nutritional IV Therapy. Essential vitamins and nutrients are administered into the body along with detoxification drugs to replenish the nutrients that are lost during detox. This is a winning combination that sets our patients up for triumph over their addiction.
We also have other forms of therapy that are included in natural detoxification, such as massage therapy, b-12 shots, meditation, light exercise and a dry sauna. Our goal is to remove the drug and dangerous toxins from the body, allowing the body to repair itself while having all the good stuff put back in. Having a comprehensive detoxification program like this is most beneficial since it addresses the entire individual, not just the addict portion. Our patients feel stronger and better able to start on the path to lifelong sobriety.
Although detoxification may be a demanding process, it is essential to recovery. When choosing The River Source, you or your loved one will have a safe and comfortable detox process that includes both medical and naturopathic medicine, an unbeatable combination that works.