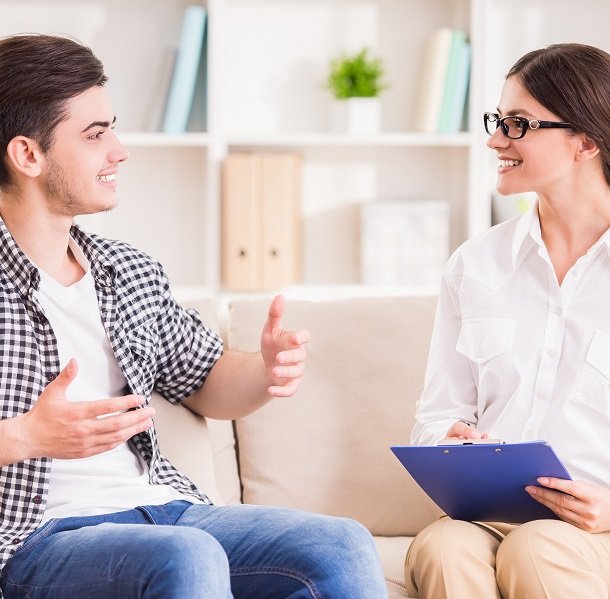 What's The Difference Between Individual And Group Therapy In Teen Rehab?
When your teen starts a youth treatment program, their recovery plan will be customized to meet their needs. Included in each recovery plan is drug and alcohol counseling, which will play a significant role in your teen's recovery. In fact, counseling is so important to a successful recovery, it's often recommended after treatment ends. Counseling comes in many forms, and your teen will receive both forms of addiction counseling in Mesa, AZ during their stay at The River Source.
Difference Between Individual And Group Therapy In Teen Rehab
You and your teen may be wondering what the difference between individual and group therapy is and what can be expected of them. Talk therapy in general is highly beneficial, but there are unique aspects to each form of counseling. Understanding the differences between individual and group therapy will help you and your teen reap the most benefits from the experience.
Individual Therapy For Teens
In individual therapy, your teen will talk about their issues with a therapist in a one-on-one setting. The therapist will listen to your teen's concerns and perhaps provide feedback depending on the issues and the therapist's training. The relationship between the therapist and your teen is crucial. Your teen has to trust the therapist so they can confide in them without holding back. This relationship can take time to develop.
The main goals of individual therapy are to:
Identify problems
Explore feelings
Work through challenges
Set goals
Promote personal strengths
Learn healthy coping mechanisms
Group Therapy For Teens
Group therapy is a collaborative approach. Usually, the groups are homogeneous, meaning that the people in them are facing similar issues. In this instance, your teen will be joined by other peers their age who are struggling with substance abuse. When they see that others share similar feelings and challenges, they will realize that they are not alone in their fight.
Group therapy has proven to be very effective at treating conditions like substance abuse, mental illness and eating disorders. Your teen will likely heal faster and find a sense of freedom by sharing their experience with others. The group therapy setting is non-judgmental and supportive, and most teens find that this interaction becomes a safe haven for sharing their experiences and learning from others' perspectives.
See Our Tips For Making The Most Out Of Group Therapy
Customized Youth Rehab Program
If your teen is struggling with a drug or alcohol addiction, please call The River Source. Our youth rehab program is designed for male teens, ages 13-17. Your teen will receive a customized treatment plan that includes individual and group counseling. Sobriety for your teen is within reach.
If Your Teen Is Struggling, The Time To Get Help Is Now – We Are Available 24/7 – Call Now!