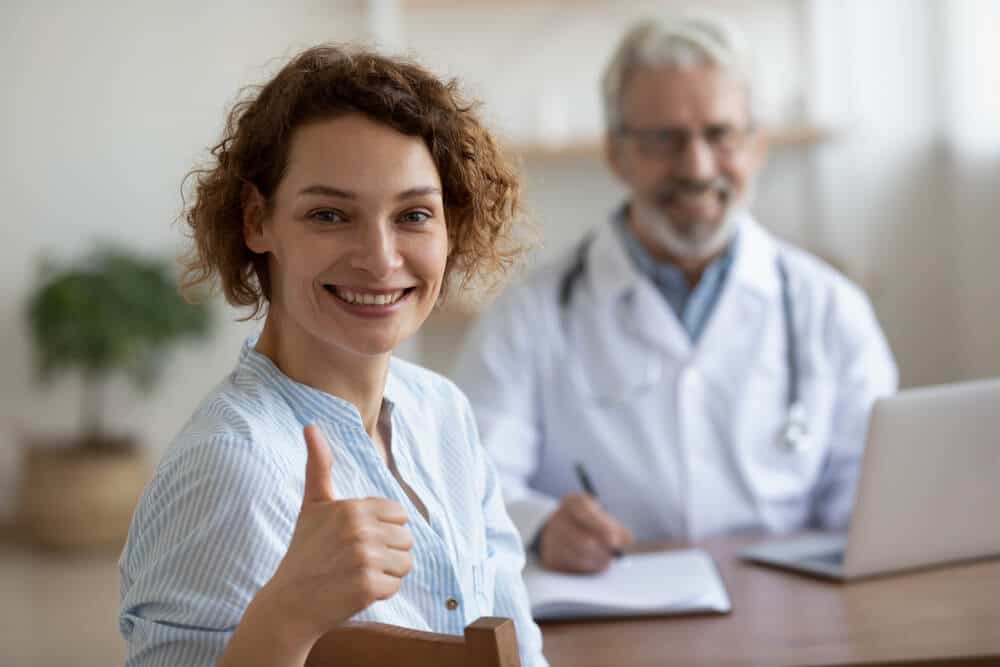 Does Addiction Treatment Guarantee Recovery?
Addiction Treatment Success Rates
Substance use disorder (addiction) is classified as a mental health disorder and is understood to be a chronic, relapsing disease. The relapse rates for addiction are similar to other conditions that people face, such as hypertension and type II diabetes, roughly 40 to 60 percent.
When a person relapses after treatment, it's not that therapy isn't effective. Instead, in most cases, the active management of the disease was neglected in the same way that if the effective treatment for diabetes or hypertension were to be stopped, you could expect symptoms of the chronic, relapsing disease to return.

While relapse rates even post-treatment can seem high, the nature of the mental health disorder requires active management of the mental health disorder. Staying on track with the addiction treatments and taking advantage of aftercare programs and recovery communities are vital to continued sobriety. Another key to sustained recovery is having the motivation to remain sober after leaving the addiction treatment facility.
For more information on how our addiction treatment programs can help heal drug or alcohol dependence, please give The River Source a call at 866-828-6792.
What Makes Addiction Treatment More Successful?
So, what does effective treatment look like? Rehab centers that offer accredited, evidence-based therapies and treatments, such as The River Source, provide comprehensive treatment with a long-term, whole-patient approach.
Some addiction treatments and therapies that help sustain recovery and make it more successful include clinically-driven behavioral therapies such as cognitive behavioral therapy, dual diagnosis treatment for co-occurring mental health disorders, and naturopathic therapies. A whole-patient approach helps to treat not just the addiction but other aspects of the person's life, including help for their family.
Treatment should be provided as group therapy as well as individual counseling. The River Source also offers family education, telehealth, and help through the 12-step principles. The focus on long-term recovery is essential, and at The River Source, we offer an abundance of long-term programs and aftercare services together with our lifetime alumni program.
These treatments and therapies are offered as residential rehab programs, intensive outpatient programs (IOPs), and partial hospitalization programs (PHPs), giving you the variety and options to provide a continuum of care.
What Happens if You Relapse After Addiction Treatment?
Relapse after addiction is possible due to the chronic, relapsing nature of addiction. It generally happens due to neglecting the active management of the disease, and a relapse does not mean treatment has failed. It may take a person several recovery attempts before achieving long-term, sustainable recovery. Still, that doesn't mean that treatment isn't effective but that the person likely thought they no longer need to maintain their recovery actively, and therefore, symptoms of addiction returned.
If you relapse after treatment, the best thing to do is to immediately seek professional help again to avoid the situation from quickly escalating into a full-blown addiction that may put your life at risk due to overdose.
The Recovery Guarantee Program at The River Source
At The River Source, we have a unique Recovery Guarantee. It entails that if you participate in 120 days of continued treatment and complete our continuum of care, we'll provide you with access to a lifetime of sobriety. After leaving our facility and reclaiming your life, if you relapse, you can return to The River Source for treatment for free if it happens within the first year after graduation from our rehab.
Get help for your substance abuse and addiction through our accredited alcohol and drug rehab center. If you have alcohol or drug addiction and want the best way to get the help that works, contact our rehab treatment center at 866-828-6792 today to discover how our addiction recovery guarantee can ensure a lifetime of sobriety.