Nine Truths of Trauma-Informed Care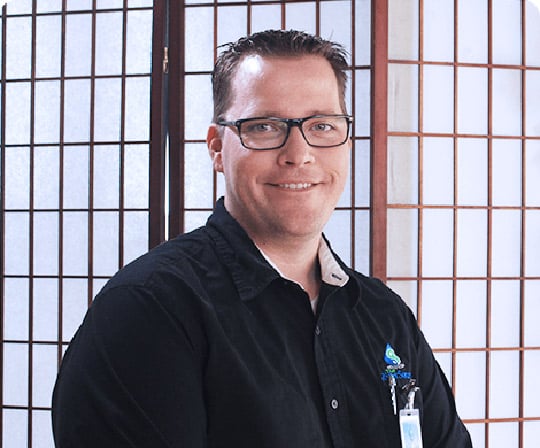 Dr. Aaron Hallstrom, Clinical Director at The River Source, is a licensed substance abuse counselor and certified trauma therapist with over a decade of experience treating addiction and co-occurring disorders, such as anxiety, depression, and trauma. He has a Ph.D. in psychology with a focus in integrative behavioral health and has worked side-by-side with medical doctors, nurse practitioners, and other medical professionals to learn how to address the physical, mental, and emotional needs of clients in recovery at the same time.
Dr. Hallstrom recently sat down to explain why trauma therapy is critical to addiction treatment, and what factors make for the most effective trauma-informed care possible.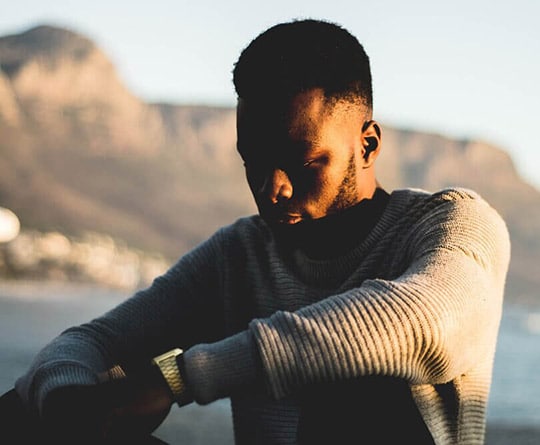 1. Trauma Is an Unresolvable Reaction
Dr. Hallstrom describes trauma as "the damage that the mind takes from an overwhelming amount of stress, which exceeds one's ability to cope or integrate the emotions involved in an experience."
In other words, it's more than just a difficult memory; it's the emotional reaction to that memory that the client can't process. Normal situations can become unmanageable, and often a client will turn to drugs and alcohol as a coping device, to repress feelings that they aren't equipped to accept.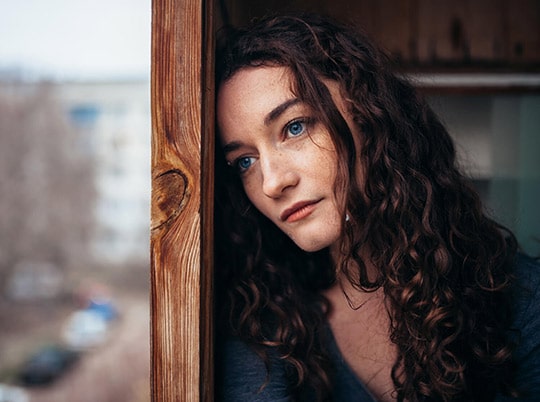 2. Trauma Depends on Preparedness, Not Strength
Trauma is not a moral failing, or a sign of weakness, and instead comes down to how well-equipped someone is to deal with emotional hardship.
According to Dr. Hallstrom, "trauma is in the eyes of the beholder. It really depends on how someone portrays and perceives a crisis event, and how they handle it. Do they have the coping skills? Do they have the social network, family support, or community support to help them overcome it naturally? Some clients do, some clients don't."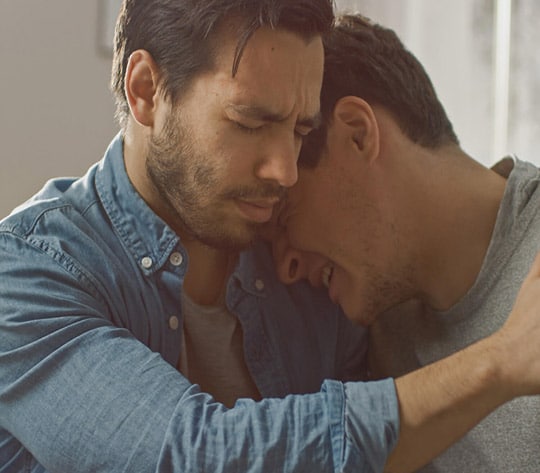 3. Trauma and Addiction: Chicken or The Egg?
Does addiction lead to trauma or does a traumatic event lead someone to abuse substances? It's both, says Dr. Hallstrom:
"Addiction and trauma go hand in hand. A lot of our clients, they experience severe traumatic events, they have emotional problems, they look for a fix. But when they live with an addiction, they see traumatic events as well, they see a friend overdose and pass away, they see someone get hurt during a bad drug deal."
The important part is that we identify and address both trauma and addiction throughout the course of a client's treatment. Addiction is usually a culmination of underlying issues, and effective treatment focuses on healing the core issues that are driving the addictive behavior.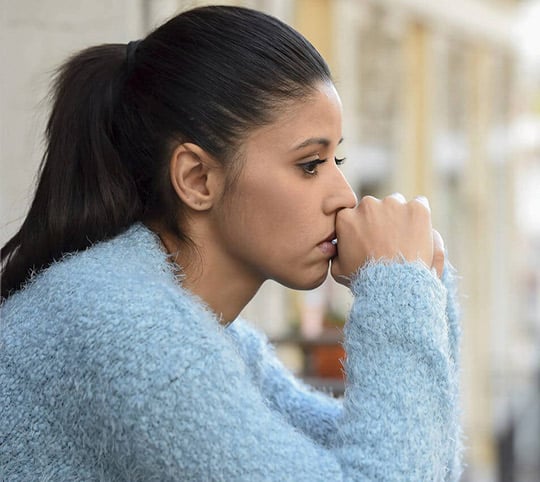 4. Many People Don't Recognize Trauma
What can make trauma tricky to treat is that often, the client doesn't know that trauma is affecting them. "There are a lot of reports coming out that addiction almost always has underlying trauma, whether or not the client knows about it. Most people, especially men, think that trauma only occurs with veterans, police officers, or domestic situations."
The truth is, many common or universal experiences can cause trauma. These experiences can occur at any point in a client's life, from early childhood and onward. "[The client] lost a loved one… they've been coping with a family member with a severe mental health disorder their whole life, they're impoverished, they've faced discrimination, they've experienced childhood neglect… they prepared for it, they really tried to, and they just emotionally couldn't handle it."
5. Dual Diagnoses Are Closely Related to Trauma
Dual Diagnosis is what happens when a client is suffering from a substance use disorder that's accompanied by a mental health disorder.
"I would be hard pressed to come across a client that comes in with some kind of addiction and trauma, and doesn't have any other mental health problems," reports Dr. Hallstrom. "If not all, nearly all clients come in with anxiety, depression, PTSD, personality disorders. That's why so many of our addiction counselors are trained in treating those co-occurring disorders, to help clients overcome the addiction, the trauma, and the emotional issues, all at the same time."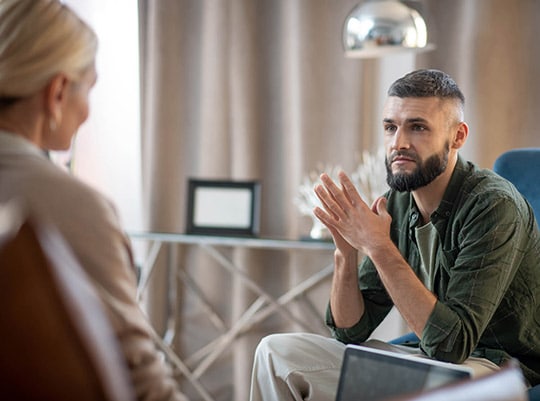 6. Trauma Therapy Should Use A Tailored Combination of Practical Methods
While specialized trauma therapies can be effective at treating cases of trauma, Dr. Hallstrom prefers to customize more broadly effective counseling modalities to specific cases.
"We provide trauma therapies such as CBT, DBT for emotional awareness and regulation, and journaling life experiences to identify the roots of addiction."
A crucial aspect of this treatment is that it's individualized. "Our clinicians are armed with many therapeutic modalities, but every client who walks through the door will have a different treatment plan depending on what they've used in the past, what has worked, and what hasn't — especially if they've been through treatment before."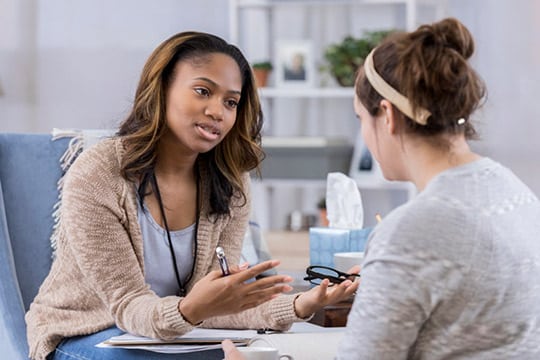 7. ALL Addiction Treatment Staff Should Be Trauma-Trained
"I take great pride in the fact that our clinical staff trains both clinical and non-clinical staff in how to perform trauma-informed care. I feel that's one thing we do different from anywhere else," Dr. Hallstrom says.
"I send my counselors and case managers to trauma training on a professional, clinical level. Everyone, from BHTs to nurses, undergo weekly training with a licensed counselor that speaks on crisis intervention, trauma-informed care, and how they can safely build a safety net and safe environment for clients to thrive in recovery. It's an ongoing thing, so they get drilled on it from their initial training all the way to our monthly-basis training sessions. We're constantly trying to improve."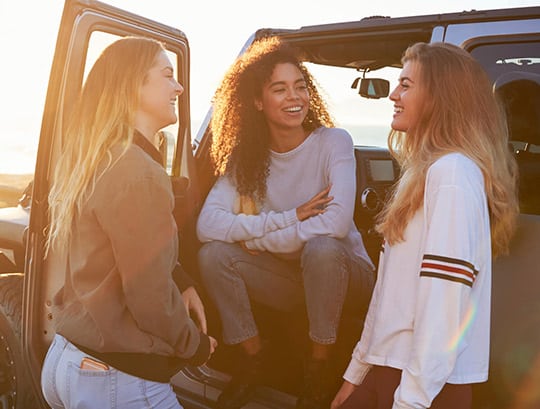 8. Trauma Triggers Require Preparation and A Support Network
The best way for most clients to deal with triggers is to expect and anticipate them, according to Dr. Hallstrom. "We cover high-risk environments to be aware of. We teach them about self-care and regulating their emotions: how some days they can handle a situation, and the next day, they may not be prepared for it. They should have an exit strategy, an outlet for those emotions, and a way to return to that situation when they're ready."
Clients shouldn't just have tools, they should have people to turn to and Dr. Hallstrom says The River Source alumni program plays a critical role here: "At The River Source, we have a wonderful alumni program. They go to 12-step meetings together, they'll grab a cup of coffee together, if someone's having a hard time, they'll lift each other up. I've seen some beautiful things happen through our alumni program."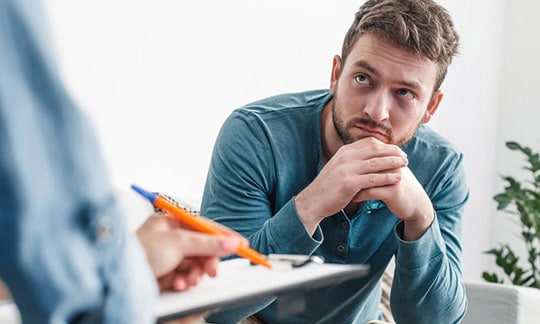 9. At the End of the Day, Trauma-Informed Treatment Is About Hope
"Clients vary in their emotional ability to walk in and ask for help. They're scared," Dr. Hallstrom admitted. "They're scared for the unknown, what it's like to be at a facility and step away from their family and a controlled environment — or what they perceive as a controlled environment — into an unknown environment."
"And so when they walk in, it's our job and our duty to help them establish hope, to make them feel like they're home away from home, that they're in a safe environment where they can rebuild their foundations… And our BHTs, program managers, counselors, case managers, medical staff, they're all here to show understanding and support."
"At The River Source, we strive to be compassionate, to establish a safe place for recovery, and to re-establish hope for those who feel they are helpless."