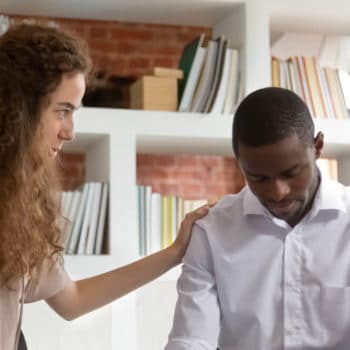 Drug Rehab Center Gilbert, Arizona: 5 Ways to Get Ready for Drug Rehab
Drug Rehab Center Gilbert, Arizona: Find Help Today
When drugs run your life (or that of your loved one), it's time to regain control and get the joyful life you want and deserve. No matter how far down the road of addiction you've already gone, you can get help from a drug rehab center in Gilbert, Arizona. Even if you're just in a mild or moderate stage of addiction, stopping now will only benefit you.
Worried that you'll experience painful withdrawal symptoms if you stop using? A treatment facility that offers detox will help you feel safe and comfortable once you've taken your last dose. It's better to taper off gradually for some drugs; detox will also help you with that.
When It's Time to Get Professional Help
Sometimes it's hard to recognize when you need to get help, and it can be difficult to admit it too. You may not have lost everything yet; you might still have a job, a home, friends, and relationships with your family. But that doesn't mean you must wait until everything's gone to get help. 
Your rock bottom doesn't have to involve homelessness and a life of crime. Frankly, detoxing and going through addiction treatment successfully is much easier before you lose everything. But how do you know when your problem is big enough for you to get help?
You've built up a tolerance so you need to take more of the drug to get high.

You may already depend on the drug and don't think you can function without it.

You experience withdrawal symptoms like shakes, headaches, nausea, and vomiting if you go too long without using.

People who know you criticize your drug intake.

You face DUIs or other legal problems due to your drug use.

You take risks that you've never taken before, like driving high or getting aggressive with other people in the bar.

You don't spend as much time with friends and family because you isolate yourself so you can use.

You plan how much you'll have, but almost always your plan falls apart once you start using.

You have intense cravings for the drug at random times.

Many of your thoughts and actions focus on obtaining and using the drug.
If any of the above apply to you, it's time to get help.
For more information on how our addiction treatment programs can help heal drug or alcohol dependence, please give The River Source a call at 866-294-9331.
Drug Rehab Center Gilbert, Arizona: How Do I Help Someone With Addiction Go to Drug Rehab
If you're worried about a loved one or friend deep into their drug addiction, you first need to recognize that you can't make them go to rehab or want to go to rehab. If they have a rebellious streak, they may put off going to rehab just because they know you want them to go. 
Having said that, there are some ways that you can encourage them to go but let the ultimate decision be theirs. First, ensure you understand addiction and get educated from knowledgeable sources. Not the rumor mill or what a friend posted on social media, but articles from addiction experts.
Empathize with them and invite them to reflect on their feelings about their use and its consequences. Don't shame them or make them feel bad for using, but let them know you're available if they want to do something about their drug use. However, don't shield them from the consequences either. If they're arrested for something they did while using, let them go to jail. Don't bail them out.
You have to be clear that you won't help them use it. Don't give them money, even when they say it's for food. You know where that money's going. You have to take care of yourself while they're using and ensure their drug use doesn't take over your life.
Drug Rehab Center Gilbert, Arizona: What to Expect
When someone with a substance use disorder arrives at The River Source in Gilbert Arizona, they'll be assessed by the staff as part of the intake process. You may have a physical and psychiatric evaluation, and they'll ask for your history of drug use. The clinicians will advise you on what kind of rehab is best and whether you need a drug detox in Gilbert. 
If you do need to detoxify from your drug of choice, whether it's because of the specific drug you're using or your using history or whatever the reason, you'll go through that first. You can't successfully be treated for a substance addiction when you're still using. The levels of care available include inpatient and outpatient treatment in addition to detox, and some facilities provide sober living as well. 
Some people don't need to go to detox and may not need the highly structured inpatient rehab environment but instead go straight to outpatient. Others may need the full continuum of care to ensure that they can stay clean and prevent relapse.
In rehab, you'll come to understand why you started using in the first place. You'll also receive therapy in group and individual settings to help you learn to manage your life so that you never have to use it again. Once you learn stress management skills and feel comfortable handling difficult challenges, you won't feel the need to use them again.
Once you've decided to go to rehab, there are a few things you can do to prepare for it.
Take care of any family or work duties.

Similarly, take care of financial or legal loose ends.

Check what you can bring with the rehab, and pack those essentials.

Do some self-care that you enjoy (go for a walk outside, take a bubble bath, play with a pet.)

Consider writing a letter (or videoing a message) to your future self about your dreams for sobriety.
What's the Next Step After Drug Rehab?
After rehab, you might consider moving into sober living instead of returning home. This will provide more support and community for you as you transition out of treatment. The environment won't be completely free from triggers, but it may be safer than other settings. Sober living facilities in Gilbert will usually have access to recovery meetings (such as 12-step or Alcoholics Anonymous) for its residents either in-house or nearby where the whole group attends together.
Putting together a reliable aftercare plan while you're in rehab is important. This can include recovery meetings and a list of people you can call to help "talk you off the ledge" when you find yourself in dangerous situations. It's also a bad idea to try to "test" your sobriety by hanging out in the same places or with the same people you used to do drugs with.
Let yourself build a solid foundation and put your sobriety first. When you're clean and managing things well, you can help others better. But your recovery always comes first.
Drug Rehab Center Gilbert, Arizona: The River Source Is the Best Option
If you're ready to get help, The River Source will help you. Not only will you benefit from evidence-based therapies in Gilbert, but we also incorporate more holistic approaches such as yoga and meditation into your customized program. We heal the body, mind, and spirit so you never have to use them again. You'll learn how to manage stress and communicate better with others to maintain good relationships.
We also treat co-occurring mental health disorders, so you're in safe, caring hands at The River Source. Don't wait any longer to take back your life. Give us a call at 866-294-9331 today and start living again.