When you hear about people being affected by drugs, you may wonder why more isn't being done to keep harmful substances out of our country. Many illegal drugs come from over the border, so isn't there a way that we can work harder to keep them out? It would be nice, but unfortunately, preventing drugs from entering our country isn't as easy as it sounds.
Who's Responsible for Watching Our Borders?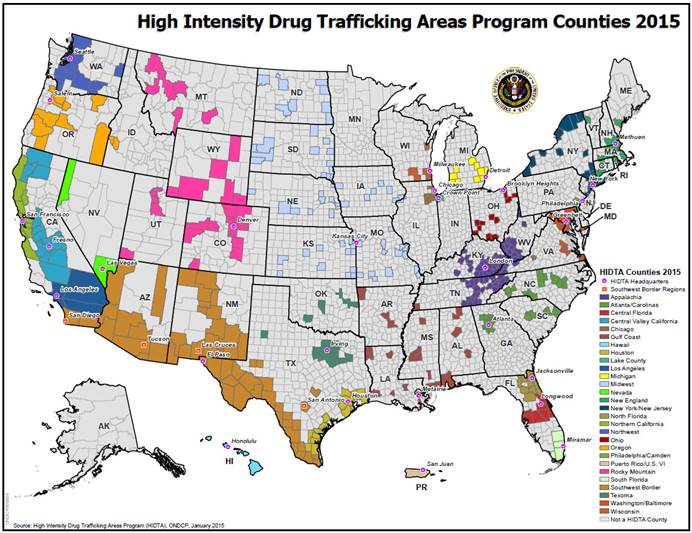 Just as law enforcement fights every day to keep the streets free of drugs, there are U.S. officials that work hard to keep our borders safe.
The U.S. Customs Service has the responsibility of making sure that all cargo and passengers that come over the border comply with the federal law. The U.S. Border Patrol is responsible for managing the borders along Canada and Mexico. The Coast Guard watches over our waters and air. Even the Armed Forces provide support to federal, state and local law enforcement.
Still, the threat of drug smuggling remains. In fact, the FBI reports that the flow of drugs over the Mexican border has intensified. For the people involved in the drug industry, it's all about money. They aren't thinking of the lives they are affecting.
Drug Trafficking Statistics
Below are recent statistics on drug trafficking, according to DrugAbuse.net.
The DEA makes over 30,000 arrests each year related to the sales and distribution of illegal drugs.
Drug trafficking in Mexico is a $50 billion annual business.
It is believed that if Mexico were to lose the drug trafficking industry, its economy would decrease by over 63%.
The DEA employs over 4,400 full-time agents working in divisions that are dedicated to fighting the drug trafficking program.
Drug use is associated with homicide, suicide, car accidents, violence, mental illness and illnesses like pneumonia, hepatitis, and HIV.
Are We Successful at Keeping Any Drugs Out?
With so many officials controlling our nation's borders, why haven't more drugs been stopped? You may find it surprising to learn that many drugs have been seized at the border. In 2008, the DEA stopped the following:
Cocaine: 49,823.3 KGs
Heroin: 598.6 KGs
Marijuana: 660,969.2 KGs
Methamphetamines: 1,540.4 KGs
Hallucinogens: 9,199,693 units
Although the DEA and other government agencies are working hard to reduce the drug problem, it's impossible to stop it entirely. Additionally, states close to the Mexican border are also fighting their own drug wars. Not only are overdose deaths on the rise, but also gang violence and drug addiction are at all-time highs.
If you or a loved one needs professional rehabilitation, please call The River Source today. We offer affordable holistic care for both drug and alcohol addictions. Calling us is the first step to a new life.