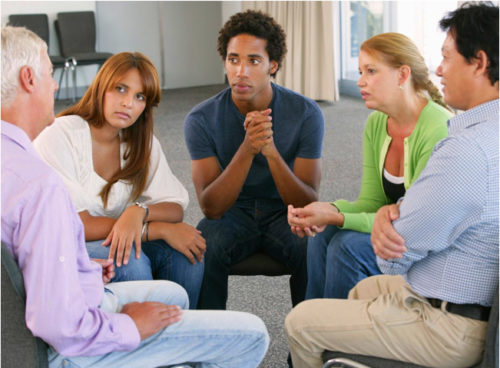 Friendships
The Benefits to Bonding with Others during Treatment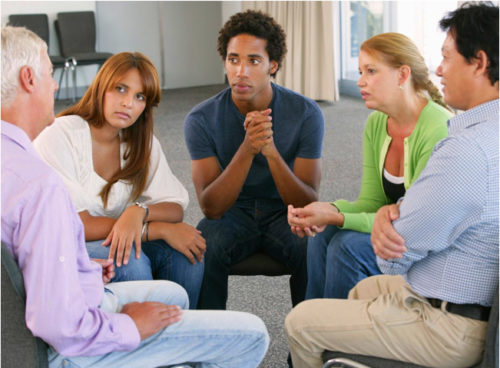 Making the decision to seek treatment for a drug or alcohol addiction never comes easy. Parents who are faced with this decision find that their teenage children become especially troubled over the idea of losing their friends. Even though you may not particularly care for these friendships, they can mean the world to a teenager. At The River Source, we believe in the power of friends, but we encourage them to be healthy relationships. We understand that our patients are leaving behind family and friends when they enter treatment and some of these relationships will even be terminated. That is why it's essential that our residents bond with each other, forming lifelong friendships that will be the foundation of long-term sobriety.
Why Addicts Isolate Themselves from Others
Bonding with others in rehab isn't as natural as one might think. First, it's important to understand that when a patient first enters treatment, it isn't always under the best circumstances. Many of our residents are dealing with strong emotions and feelings of anger or resentment. While we all want to believe that those entering treatment are strong-minded and ready to take on the challenge, this is far and few between. With such strong emotions going on, many patients are not eager to meet others and instead want to isolate themselves.
The Benefits to Room Sharing
Isolation is very common in the early days of treatment, but that's why at The River Source, we believe in having a roommate. Right off the bat, our residents have a companion so that they are never alone. This is generally the first acquaintance that our patients bond with, and together, they can attend meals, group therapy sessions and other social activities. Many of our patients have been isolating themselves for quite some time with their addiction, but placing them with a roommate forces them to open up, connect with other and find benefits to being social.
The Benefits to Group Therapy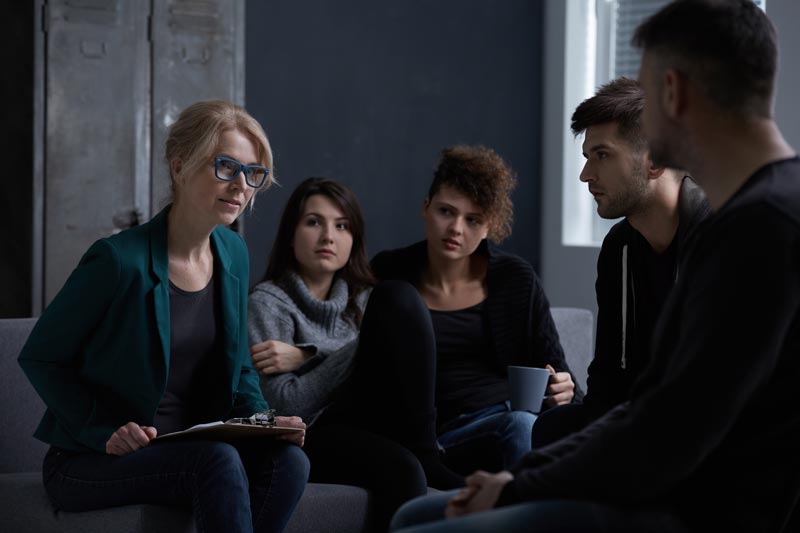 Group therapy is another important component of building new relationships. During group therapy, our patients connect with each other in remarkable ways. There are a few dynamics that make these sessions especially beneficial to recovery. First, everyone in the therapy session is struggling with addiction on some level and is able to offer a unique sense of empathy. They may be working toward the underlying reasons for the addiction, and this can be painful to address. Only those who are battling an addiction and ongoing through the challenges of individual therapy can understand the conflict and emotions.
Rebuilding Empathy and Compassion in Recovering Addicts
While outside relationships with family and friends are crucial during treatment, it's the friendships that are formed within the walls of The River Source that prove to be especially constructive. Not only do our patients receive empathy and understanding from their peers, but also they may gain a new perspective on dealing with their problems, such as through meditation and journaling. Perhaps most importantly is that having these relationships allows addicts to have care and compassion for other. So much of this is lost with addiction, and the addict becomes very self-centered on finding their drug and getting high. They are willing to damage relationships, steal from loved ones and lie to parents and spouses.
When our residents come to The River Source, many of them still have the same attitude. They may be angry at their family for placing them in rehab or mad at the world. But when listening to other patients' stories and accounts of tragedy, abuse and healing, a new part of these patients emerges. They begin to see that they have things to be grateful for, and this is where the true healing begins.
Continuing Healthy Relationships Outside of Rehab
The relationships that are formed at our community exist beyond treatment. Many of our previous patients continue their friendships with those they met in rehab. These individuals shared a life-changing experience together, and they understand the continuous path toward recovery. After all, recovery is a lifelong journey, and most people hit a few bumps along the way. Having a friend who truly understands this path is what gets people through these difficult times. Even if our past patients live on opposite sides of the country, they keep in touch through email or pone, offering an unsurpassed level of support and understanding that can't be duplicated from anyone else.
Friendships are important for everyone. For those struggling or have struggled with addiction, friends become even more significant. The goal is to be involved in healthy relationships that promote sobriety and freedom.