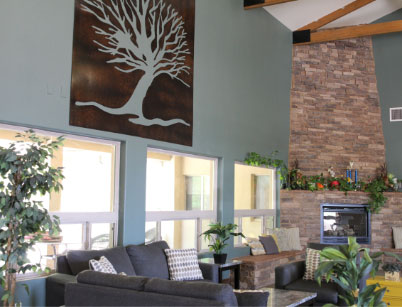 Addiction treatment has made many strides over the years, and for this, we can be grateful. In the past, society viewed addiction as a moral flaw. Addicts were sent to asylums or prison and received inhumane methods of treatment. As the years progressed, addiction wasn't as much as a flaw as it was a weakness. Society believed that addicts chose the path of addiction because they were weak on the inside. Today, addiction is widely accepted as a brain disorder, and rehab centers focus on treating the whole individual instead of just the addictive behaviors.
The Improved Method of Detoxification
One segment of drug addiction treatment that has changed drastically is detoxification. It has always been necessary to remove toxins from the body, but years ago, detoxification was uncomfortable and left people suffering. In fact, withdrawal symptoms from alcohol can be so debilitating, they can result in death. However, society felt that this was the price to pay for being an addict. Today, we understand that while detoxification is necessary, there is no reason why the patient has to suffer.
At The River Source, we offer our own naturopathic detoxification that lasts anywhere from three to ten days. We use naturopathic medicine and traditional medication to make our patients most comfortable. They are monitored around-the-clock so that we're able to help them through their withdrawal symptoms. Our doctors prescribe medications for nausea and sleep as well as vitamin B12 shots, light therapy, meditation, and massage therapy.
We also firmly believe in the winning combination of dry sauna detox and nutritional IV therapy. Dry sauna detox removes toxins from the body that can interfere with a healthy recovery. Nutritional IV therapy replaces the body with essential vitamins and nutrients that are lost through addiction and detoxification. When the patient has fully ridden the body of the drugs and its toxins, they are stronger and better able to fight for themselves in recovery.
The Implementation of Therapy
In the past, it was the addiction itself that was treated. Patients would go through detox and be expected to be recovered. If treatment was given, it focused on punishing the behavior. In fact, some treatments were so harsh, we would consider them inhumane by today's standards. Addicts were made to feel like outcasts, and they were treated as such as well. One can imagine that these methods were ineffective, allowing the cycle of abuse to continue.
Today's addiction treatment centers focus on treating the whole individual – mind, body, and spirit. Even this is a relatively new approach, and you may still find some centers that take a lesser approach. Yet treating the whole individual is what is most effective. Each patient requires a thorough evaluation at the start of treatment where they can be checked for co-occurring disorders like depression or anxiety. Through treatment, patients use a "map" to visualize what led to their addiction. They learn vital coping skills that will help them through life.
Treatment is no longer a mix of harsh therapies; instead, it gives addicts a time to heal in a sober, supportive community. Patients also learn about themselves through self-reflection, and they have time to re-establish relationships with loved ones. An aftercare plan is provided to each patient as they integrate back into society, which is much more effective than expecting them to "get better."
Qualified Medical Staff
Interestingly, many of the people who treated addicts in past eras had little or no medical training at all. Addiction has often been separate from other diseases, so it was disconnected from the medical and science communities. This has changed dramatically over the years, as addiction is now regarded and treated as a brain disorder. The staff that works at The River Source is licensed, qualified and experienced. They include doctors, nurses, counselors, life coaches, and behavioral health technicians. When skilled professionals with medical training deliver treatment, the quality of care is raised in many bars.
Recovery is a Lifelong Process
No longer are recovering alcoholics and drug addicts thrown out into the world expecting to change. We now understand that recovery is a lifelong process. Relapse is often a normal part of this process and does not mean there is no hope for recovery. Since the addict's brain remains vulnerable, it's important that in the first months after treatment, the person sticks to their aftercare plan, attends step meetings and checks in with a counselor. Relapse becomes less common as the patient gets farther away from the date of discharge.
While addiction is never something we anticipate, it can happen to anyone of any age, race, economic status or education level. Addiction is a real brain disorder, and it needs to be treated as such. We can be confident that we are finally gaining momentum in addiction treatment and giving addicts the personalized medical attention they need. It's these advancements that allow us to deliver exceptional care that makes the difference between life and death for suffering addicts.