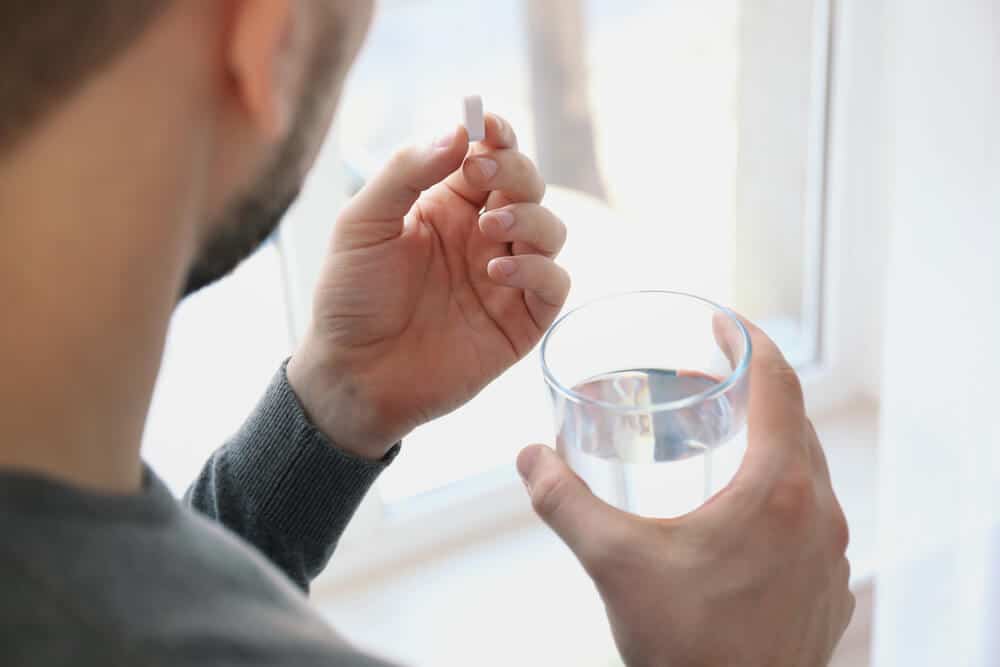 How to Overcome Codeine Addiction
Codeine: An Opioid Pain Reliever That Can Be Abused
The opioid epidemic has been impacting Americans across the nation. The growing number of people becoming entrenched in opioid addiction has increased at an alarming rate, and many are experiencing the devastating effects of opioid addiction. When you are in the midst of an opioid addiction, it can feel as though you are alone in your addiction with no one to turn to who understands the true impacts of your opioid addiction. You are not alone in your search to overcome codeine addiction and reaching out to The River Source treatment center will provide you with the individualized care you need to address and heal from your opioid addiction safely and effectively.
Codeine is a prescription opioid that is commonly prescribed to treat mild or moderate pain. Codeine is one of the main ingredients of cough suppressants and is also available in tablet forms for pain treatment. When used as directed, codeine can be an effective form of pain management. However, if it is misused, it can quickly lead someone down a path of addiction that they did not anticipate happening. Opioids have the potential to become highly addictive and can significantly impact a person's mental and physical health when abused.
For many codeine abusers, substance abuse will often lead to incorporating other substances into their daily use to reach new levels of intoxication or impairment. Codeine is often mixed with alcohol, increasing the risks to your overall health and well-being as both substances are central nervous system depressants. When these substances are mixed, it can increase the risk of dangerous depression symptoms and potential respiratory depression or failure. To effectively address and heal from your codeine addiction, you will need to safely heal from the physical dependence that has developed on opioids while exploring the underlying emotions and causes that have contributed to your addictive behaviors. There is hope for addiction recovery, which can be done safely with the support of licensed and specifically trained addiction therapists and medical professionals that will ensure you remain safe and healthy throughout your addiction recovery process.
For more information on how our addiction treatment programs can help heal drug or alcohol dependence, please give The River Source a call at 866-828-6792.
35 Signs of Codeine Addiction
Each individual living with an addiction will experience varying symptoms and side effects unique to their circumstances. If you are concerned about your use of codeine or a loved one's potential abuse of codeine, there are certain signs and indicators that you can be aware of to recognize when their codeine use has developed into misuse or addiction. Individuals may experience some or all of the following signs of codeine addiction:
Anxiety
Depression
Nausea
Changes in appetite including loss or decrease in typical eating patterns
Weight loss due to changes in appetite
Severe mood swings
Constipation
Changes in vision
Slurred speech
Dilated pupils
Short or delayed attention span
Lack of coordination
Itching sensations
The onset of a rash
Changes in breathing rates such as slowed breathing rates
Nodding off or appearing more tired than normal
Severe stomach aches or pains
Clammy hands or feet
Impaired judgment
Apathetic behavior or moods
Prolonged use of codeine can lead to an increased risk of lung infections
Bowel damage and changes in bowel functioning can occur after long-term codeine abuse
Low blood pressure
Dizziness
Seizures
Abnormal or irregular heart rates
Brain damage can occur after engaging in long-term codeine abuse
Expressing a desire to quit your use of codeine but having failed attempts to do so
Developing a tolerance to codeine where you need to increase the amount you use to reach the same desired effects
Experiencing problems within relationships due to your substance abuse
Difficulty in maintaining performance at work or school
Loss of interest in activities that once brought you joy
The majority of your time is predominantly focused on your addiction whether it be planning to use, thinking about using, or engaging in substance abuse
Having the onset of withdrawal symptoms when you stop using codeine
Experiencing strong cravings for opioids when you are not using codeine.
The Steps to Overcome Codeine Addiction
Healing from your codeine addiction is possible with the support of a comprehensive treatment plan that will support you in addressing the physical, emotional, and mental addiction to codeine. Through varying levels of care and treatment, patients will receive a long-term addiction recovery plan to ensure long-lasting success.
The first step in an addiction recovery process is to address the physical dependence and addiction that has developed to codeine within a drug detox program. During a detox process, patients will reside within the addiction treatment center to begin the process of stopping their use of codeine and releasing the harmful toxins from drugs within their system. As you begin to experience withdrawal symptoms, you will receive medical care and treatments from licensed healthcare professionals that will monitor your progress throughout detox and ensure you remain safe and comfortable throughout your drug detox program.
Once you have overcome your physical addiction to codeine and have successfully moved through your withdrawal symptoms, you will be ready to begin the process of drug rehab where you can explore and heal from the underlying causes of your substance use disorders. Patients can choose to participate in an inpatient rehab program where they will reside within the treatment facility to undergo addiction treatment or an outpatient treatment program where they can attend the treatment facility to attend therapy sessions and return home each night.
No matter which option you choose to engage in, you will be provided with leading evidence-based therapy methods that will support you in looking within to the emotions and traumas that have influenced your ability to cope with everyday stressors or triggers and contributed to your addictive behaviors. Patients will learn tools for relapse prevention that will ensure they can overcome any triggers that present themselves and keep them on the road to recovery.
After completing a drug rehab program, patients will be supported in developing a strong aftercare plan that will include continued support and therapy as they continue to establish a new lifestyle in addiction recovery. Aftercare plans will typically include establishing a relapse prevention plan, attending 12-step recovery programs, and continued therapy support to ensure you have long-term success in addiction recovery.

Overcome Codeine Addiction Today at The River Source
Overcoming your codeine addiction is possible with comprehensive support within The River Source treatment center. We believe that each patient has the right to be provided with addiction treatment that is centered around their individual needs rather than a one size fits all approach. Our team will take the time to get to know you and your goals for addiction recovery which will allow us to develop a treatment plan that will be effective and meaningful for you.
Through our continuum of care, you will be able to move through your addiction recovery program with ease, and once you complete your time with us, you will feel confident and prepared to manage any triggers that may come your way and remain true to your goals of living in addiction recovery. Call us at 866-828-6792 today to hear more about the comprehensive treatment programs offered and start your recovery journey with us now. Our team is waiting to hear from you to support you in starting your new life in addiction recovery.