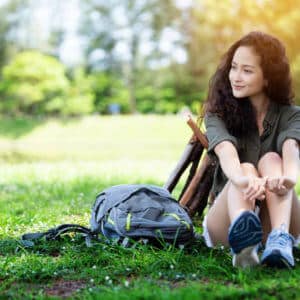 Inpatient Alcohol Treatment Phoenix: Get Better Today

Phoenix Inpatient and Outpatient Treatment: The Differences
If you have been struggling with an alcohol use disorder and cannot stop drinking on your own, you may consider inpatient alcohol treatment Phoenix residents can access. One of the main questions you may have is what type of rehab you want to go to: outpatient rehab or inpatient alcohol treatment. Arizona residents can choose between living at home during outpatient treatment or inside a treatment center in inpatient care. For many, the best course of action is to start with inpatient rehab and then transition into an outpatient program afterward. 
So what are the differences between outpatient and inpatient rehab?
Where you live

– The most obvious difference is that in inpatient rehab, you will move into the treatment center full-time, sleeping there at night, and staying all day, every day, for 30 days or longer. In outpatient rehab, you can live where you like. Many stay at home with their families, but those who do not have a stable or supportive place to live may move into a sober home nearby.

The level of intensity

– Inpatient treatment is much more intensive, as you are removed from your everyday life to focus completely on your own health and recovery. Outpatient treatment is part-time, so you will still have your daily work, school, and life schedules to handle, fitting your rehabilitation into the evenings and weekends.

The rules and restrictions

– Inpatient rehab is a 100% sober, supportive environment, with strict schedules including early mornings, structured routines, exercise programs, and healthy meals. You are kept busy all day with medications, care, groups and therapy, which you are expected to participate in. In outpatient rehab, you will have a lot of unstructured, unregulated time at home, so you will be expected to be responsible for your own actions, staying away from alcohol and drugs on your own.

Timelines

– Inpatient treatment is usually 30 to 90 days of intense treatment inside the rehab center. Outpatient rehab has a variety of levels of care and can last anywhere from 3 to 12 months (or longer) depending on the types of treatments you need. Generally, patients will slowly reduce the intensity of their outpatient care over time as they become more accustomed to their new, sober life.
Knowing the difference between inpatient and outpatient rehab will help you choose the right type of environment for your own addiction treatment needs.
For more information on how our addiction treatment programs can help heal drug or alcohol dependence, please give The River Source a call at 866-828-6792.
7 Advantages of Inpatient Alcohol Treatment in Arizona
For people struggling with alcoholism, some advantages to inpatient alcohol treatment Phoenix residents can benefit from include:
Amenities

– generally speaking, inpatient rehabs offer more amenities to patients than outpatient rehab programs do. Some inpatient treatment centers are opulent facilities with swimming pools, spas, and other luxuries, but even the modest treatment centers will have comfortable rooms, fun group activities and games, places to spend time and relax, snacks, books, and more so you can feel at home and have some fun in your downtime.

Medical care and mental health support

– staying inside an inpatient rehab program 24 hours a day will keep you close to medical professionals, treatments, and immediate assistance if you need it. Whether you are in the middle of your detox or have an ongoing mental health issue that requires treatment, in inpatient care, qualified and experienced professionals will be there for you day and night. Medical and psychiatric professionals can also watch you as medications take effect and treatments begin to determine whether things are going as they should or need to change your regimen.

Time away from the daily grind

– taking one to three months away from work, school, childcare, stress, and bills can give you a moment to breathe, focus on yourself, and gain a new perspective on things. It can be a relief to have some time away from your responsibilities, with time to heal yourself before returning to your normal life.

A sober and safe environment

– for some people, inpatient rehab can give them a chance to get back on their feet in a safe place without triggers, temptation, violence, instability, and complex relationships. Not everybody has the best home environment, so stepping away and gaining a new grasp on life's possibilities can provide hope and generate change. Feeling safe and cared for will also aid in the recovery process.

A community

– nonjudgmental and caring doctors, nurses, therapists, counselors, and staff, along with the other patients and people you meet in group therapy and support groups will form a new, supportive community you can lean on. You will feel a true connection with people who understand where you are coming from, and may even be able to help them overcome their issues over time

A higher success rate

is especially true immediately after detox when sobriety is new. Staying in a drug- and alcohol-free facility allows running to the liquor store or meeting friends at the pub away. It may sound like a small thing, but that extra distance from easy alcohol access can make or break some people's early recovery. Since patients cannot leave the inpatient facility while undergoing treatment, they will be much more likely to attend regular meetings and get comfortable participating.

Alternative programs and care

– many inpatient rehabs offer alternative treatments to help you heal the body, mind, and spirit together. These may include holistic healing like meditation, yoga, art therapy, massage, exercise, nutritional programs, and teaching stress release while strengthening the body and increasing the body-mind connection.
What Happens After Inpatient Alcohol Treatment?
After inpatient alcohol treatment, there are various outpatient options to consider. At The River Source, we have:
Partial hospitalization program (PHP)

– treatments run Monday through Friday, for full days, for one month. This is a highly structured program you will need to treat like a full-time job, coming in every weekday for individual therapy, life skills programs, group therapy, and more. Consistent attendance and accountability are expected in this program.

Intensive outpatient program (IOP)

– this program runs for two months, with programming provided Mondays, Wednesdays, and Thursdays in the mornings or afternoons. The focus is on relapse prevention strategies and aftercare planning, helping you move forward in treatment as you return to normal life activities. There is an online version of the IOP for patients who do not live nearby or who cannot attend in-person treatments

General outpatient Program (GOP)

– this is a six-month program for those who have gone through the entire continuum of care at The River Source. Patients have a 90-minute process group every week, and there is one individual counseling session each month. Long-term counseling, life skills, and guidance are provided, and connections are made between patients and lifelong continuing care and alumni services that include 12-step programs, group meetings and alumni get-togethers. An alumni hotline runs 24 hours a day and plenty of other community connections that will last a lifetime.
The River Source Offers Arizona's Best Inpatient Alcohol Treatment
At The River Source, you will get the best inpatient alcohol treatment. Arizona residents can access all levels of care required to help them quit drinking safely and effectively using evidence-based, results-oriented processes. We are accredited by the Joint Commission and will take your health and safety seriously as you complete our continuum of care that includes the following phases:
Phase 1 – Detox
Medical and clinical consultations

Psychiatric evaluation and consultation

Holistic programs like yoga, meditation, and dry infrared sauna

Tapers and intervention medication

Optional therapy

Optional naturopathy available for purchase
Phase 2 – Rehab
Individual, group, and family therapy

12-step integration

Behavioral health programs

Dual diagnosis for co-occurring mental illness

Neuro-educational groups

Neurofeedback
Phase 3 – Outpatient rehab and aftercare
Aftercare planning with relapse prevention programming

Life skills and personal growth

Family participation

Ongoing counseling

Sponsorship opportunities

Alumni group membership
Please call us today at 866-828-6792 to learn more about our comfortable amenities, effective treatment programs, and recovery guarantee. Your program will be customized to suit your individual needs as you work towards a better, sober future.