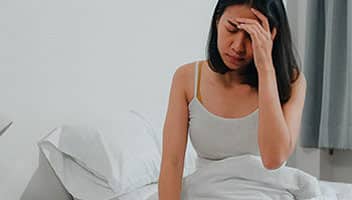 The Role of Insomnia in Addiction and Recovery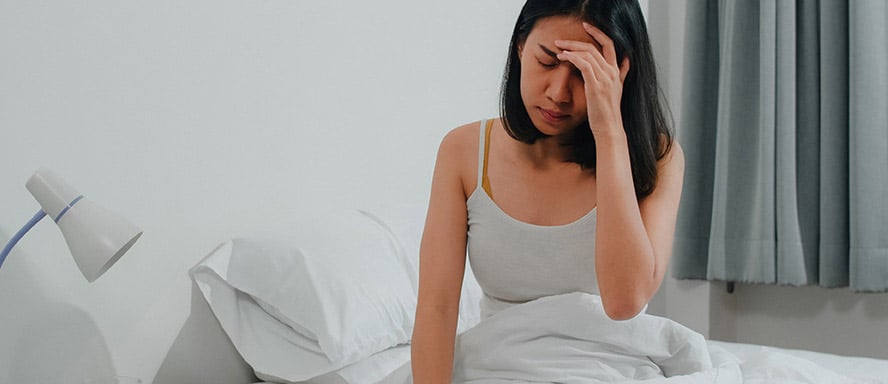 Insomnia — the inability to sleep normally — is a common problem in the United States: roughly 20% of the adult population suffers from poor sleep or temporary insomnia, and another 10% have chronic insomnia. [1] Ongoing lack of sleep can lead to serious mental health issues, and people struggling with lack of sleep may turn to substances to self-medicate. In fact, insomnia can both cause addiction, and be caused by addiction.
Many of our clients, alumni, and even our staff at The River Source have suffered from addiction-related insomnia at some point in their lives; we know how it feels to be unable to sleep. It also means that we know how to overcome insomnia from personal experience and years spent helping others get better, more restful sleep. Below, you can learn what we've learned about insomnia, its relationship to substance abuse, and healthy ways to fix the issue without turning to drugs and alcohol for help.
Insomnia Can Lead to Addiction
Couldn't sleep last night? What about the night before? Whether you have a diagnosed sleep disorder or not, not getting enough sleep can cause chronic physical and mental health issues. Insomnia can increase the severity and risk of conditions like heart disease, and most mental illnesses like depression and anxiety worsen without proper sleep.
When dealing with the exhaustion, discomfort, stress, and unhappiness caused by insomnia, it's natural to be tempted to self-medicate. Many people use alcohol or various sedative medications (for example, benzodiazepines). These drugs are addictive enough on their own, but the risk increases when the user entirely depends on drinking or taking pills to achieve regular sleep. It's even possible to develop a dependence on over-the-counter and prescription sleep aids for this reason.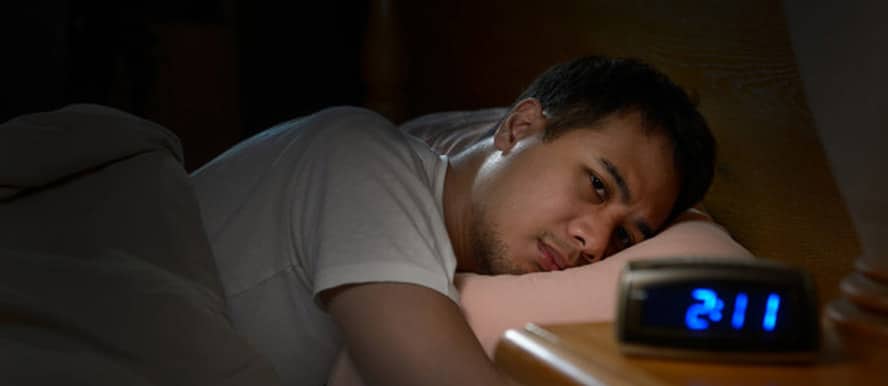 Insomnia Is a Common Symptom of Withdrawal
Habitual use of addictive substances changes the way your body and brain work, disrupting natural functioning to create a situation where you're reliant on the substance to function. This is called "dependence" and is a key part of most substance use disorders. When a person is dependent on a substance and stops using it, they go through an uncomfortable period of time called withdrawal. Across a variety of different substances, insomnia is one of the most common withdrawal symptoms.
Insomnia can weaken the body and mind and make other symptoms worse as well so that cravings and physical symptoms of withdrawal become considerably more powerful. This makes lack of sleep a leading cause of relapse, especially in people who were already self-medicating with alcohol, benzodiazepines, opioids, or other substances to address insomnia. Unfortunately, insomnia can last longer than the withdrawal period for a drug, making it a potential cause of relapse months or even years after a user gets clean.
Healthy Ways to Cope with Insomnia
There are healthier ways to treat insomnia than turning to addictive substances. At The River Source, we're invested in helping clients use both evidence-based and holistic methods to get better sleep, because we know what a difference proper rest makes to the recovery process, both during rehab and for the rest of a client's life. If you're having an issue getting to sleep or staying asleep, we encourage you to adopt some or all of the following practices:
Establish a nighttime routine: Making a habit out of going to bed at a specific time, and in a certain way, can train the body to fall asleep.
Stop using screens well before bedtime. The blue light that comes from the phone, TV, and computer screens can interfere with healthy sleep.
Time food and drink intake with bedtime. Eating too close to bedtime can lead to waking up during the night, but hunger can make it difficult to fall asleep.
Reserve the bedroom for sleeping. Try to only use the bedroom for sleeping, so your brain associates this environment with a place reserved for sleep.
Keep naps short. Adding naps throughout the day can alter sleep cycles, and make it harder to fall asleep for the amount of time needed to provide restful sleep.
Eat right and exercise regularly. A healthy lifestyle benefits your sleep function. As an added bonus, exercise will make you tired and increase the likelihood of high-quality rest.
If you're struggling with insomnia, we can help. To learn more, call The River Source at (866) 294-9331 today.